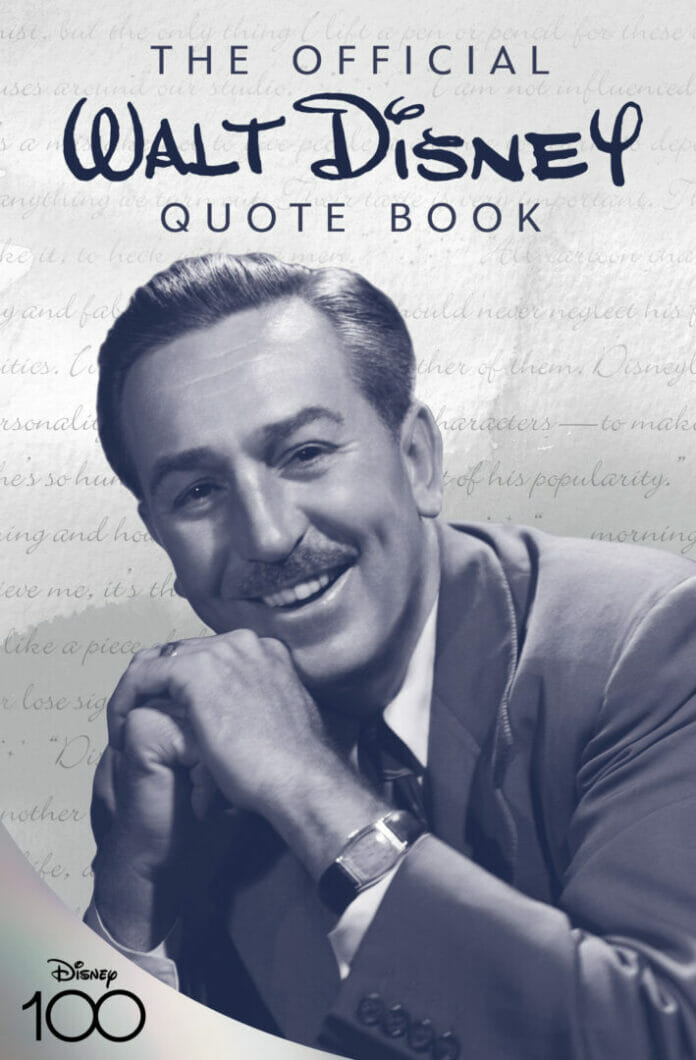 This post contains affiliate links and our team will be compensated if you make a purchase after clicking on the links.

The Official Walt Disney Quote Book is a delightful compilation of memorable quotes from the visionary Walt Disney. This enchanting book pays tribute to the legendary figure who forever changed the landscape of animation and entertainment. This quote book is an essential addition to any Disney lover's collection, featuring a treasure trove of inspiring words and charming illustrations.
Wisdom and Inspiration from Walt Disney
The Official Walt Disney Quote Book is a carefully curated collection of quotes that showcase the wit, wisdom, and creativity of the man behind the magic. Readers will find a wide range of thought-provoking themes, including imagination, perseverance, dreams, and leadership. Some quotes are accompanied by a fitting illustration, highlighting the indelible impact of Disney's iconic characters and stories.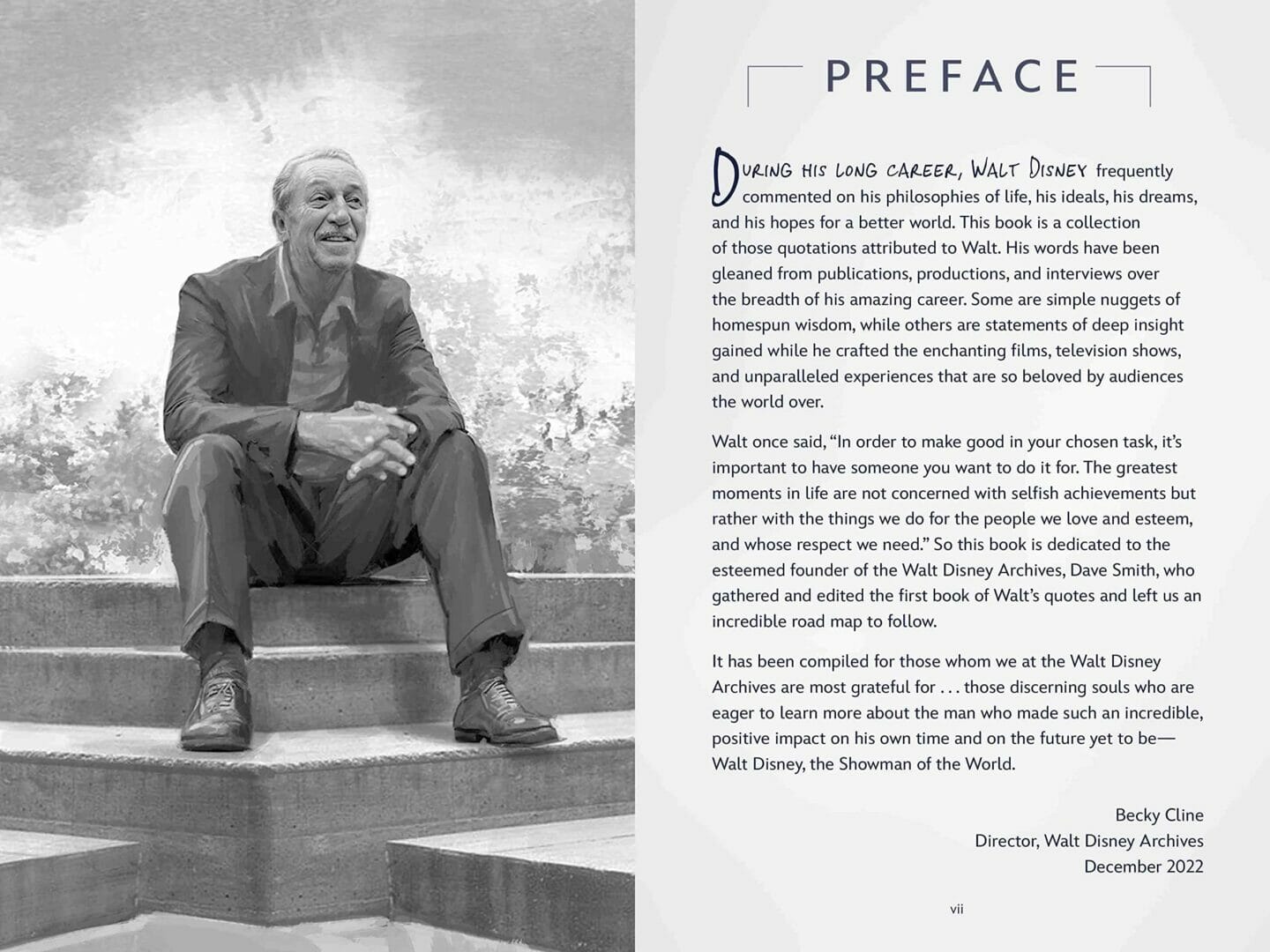 Walt Disney's words continue to resonate today, inspiring people of all ages to dream big and believe in the power of creativity. This quote book provides a unique opportunity for fans to connect with Disney's legacy, reminding them of the importance of imagination, determination, and hard work in achieving one's goals.
A Beautifully Illustrated Collection
The Official Walt Disney Quote Book is as visually appealing as it is inspiring. Each page features stunning illustrations that perfectly complement the quotes, immersing readers in the whimsical world of Disney. The book's design is elegant and playful, making it an ideal keepsake or conversation piece for Disney enthusiasts.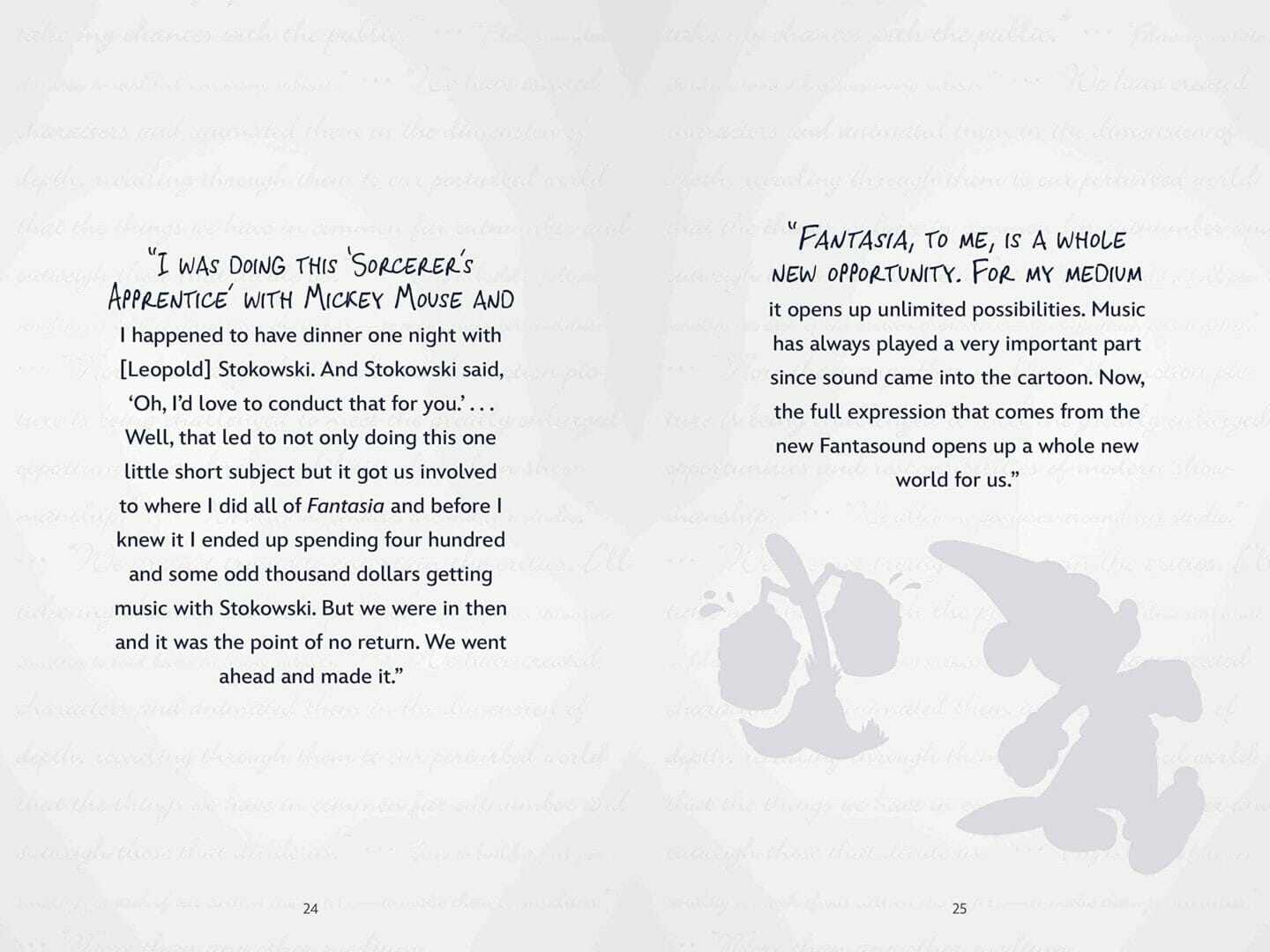 The illustrations include a mix of classic and modern Disney characters, ensuring that fans of all generations will find something to love. From Mickey Mouse and Cinderella to Moana and Elsa, the book pays homage to the diverse range of characters and stories that have made Disney a beloved household name.
An Ideal Gift for Disney Fans
The Official Walt Disney Quote Book makes an excellent gift for Disney fans of all ages. Its blend of inspiring quotes and captivating illustrations creates a unique reading experience that will be treasured for years to come. The book serves as a heartfelt reminder of the magic that has defined Disney for over a century, and it is sure to delight and inspire anyone who cherishes the legacy of Walt Disney.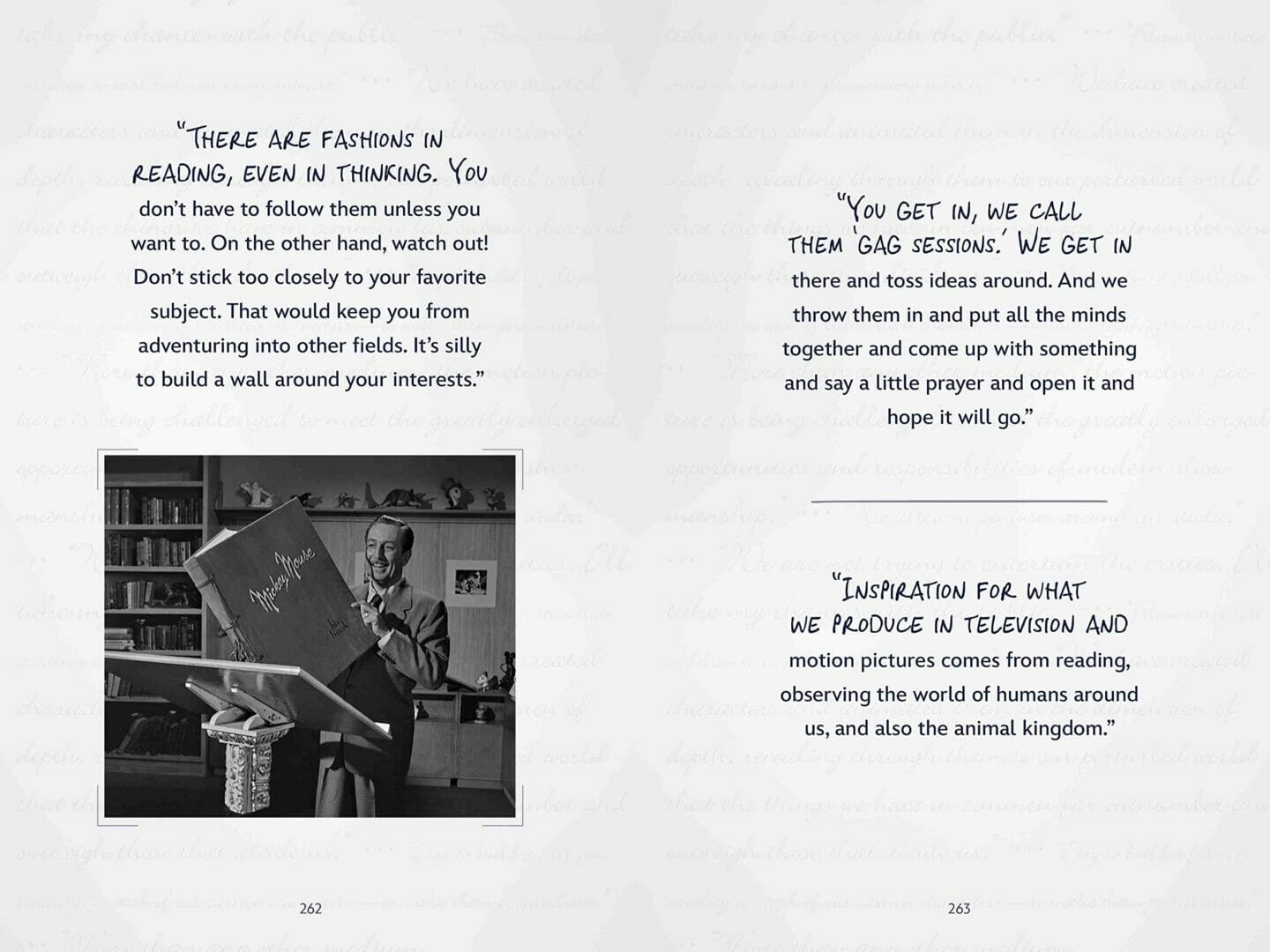 The Official Walt Disney Quote Book is a remarkable celebration of the man whose imagination, creativity, and determination have left an indelible mark on the world of entertainment. With a collection of 100 inspiring quotes and beautiful illustrations, this book offers a poignant tribute to the enduring magic of Disney. It is a must-have for fans who wish to delve into the wisdom of Walt Disney and embrace the power of dreams and imagination.
Get your copy by clicking here: https://amzn.to/40KfbAh
Walt Disney once said, "There is more treasure in books than in all the pirates' loot on Treasure Island and at the bottom of the Spanish Main. . . ."