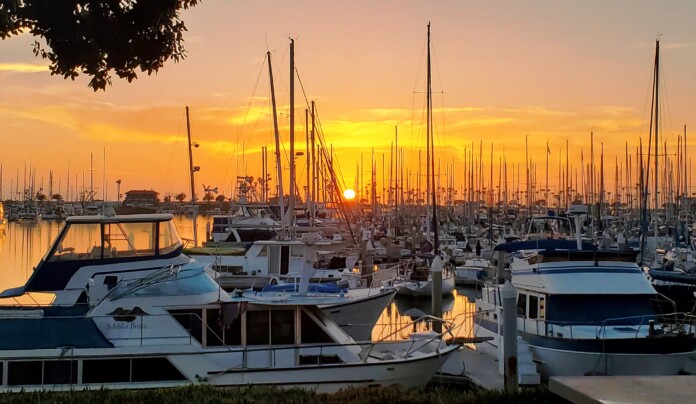 This post contains affiliate links and our team will be compensated if you make a purchase after clicking on the links.

I love visiting a place where you can check into a hotel, park the car for a couple of days, and then explore on foot and walk to everything you need. Such is the case with Ventura Harbor Village in the seaside city of Ventura, California. This charming little enclave has great restaurants and shops, quaint hotels, and incredible ocean views.
I began a recent getaway to the waterfront village at the Holiday Inn Express & Suites Ventura Harbor, where the family and I checked into a beautiful king suite, overlooking the water and hundreds of beautiful boats.
The large room was highlighted by a huge, king bed, comfy sleeper sofa, big screen TV, cozy lounge chair and an office desk with high-speed Internet. The suite also came with a small refrigerator, microwave, Keurig coffee maker and a spacious bathroom with a walk-in shower. One of the best features of the room was the private patio, overlooking the harbor. From here we could sit and watch gorgeous yachts and fishing boats bob in the water about 50 feet away from us.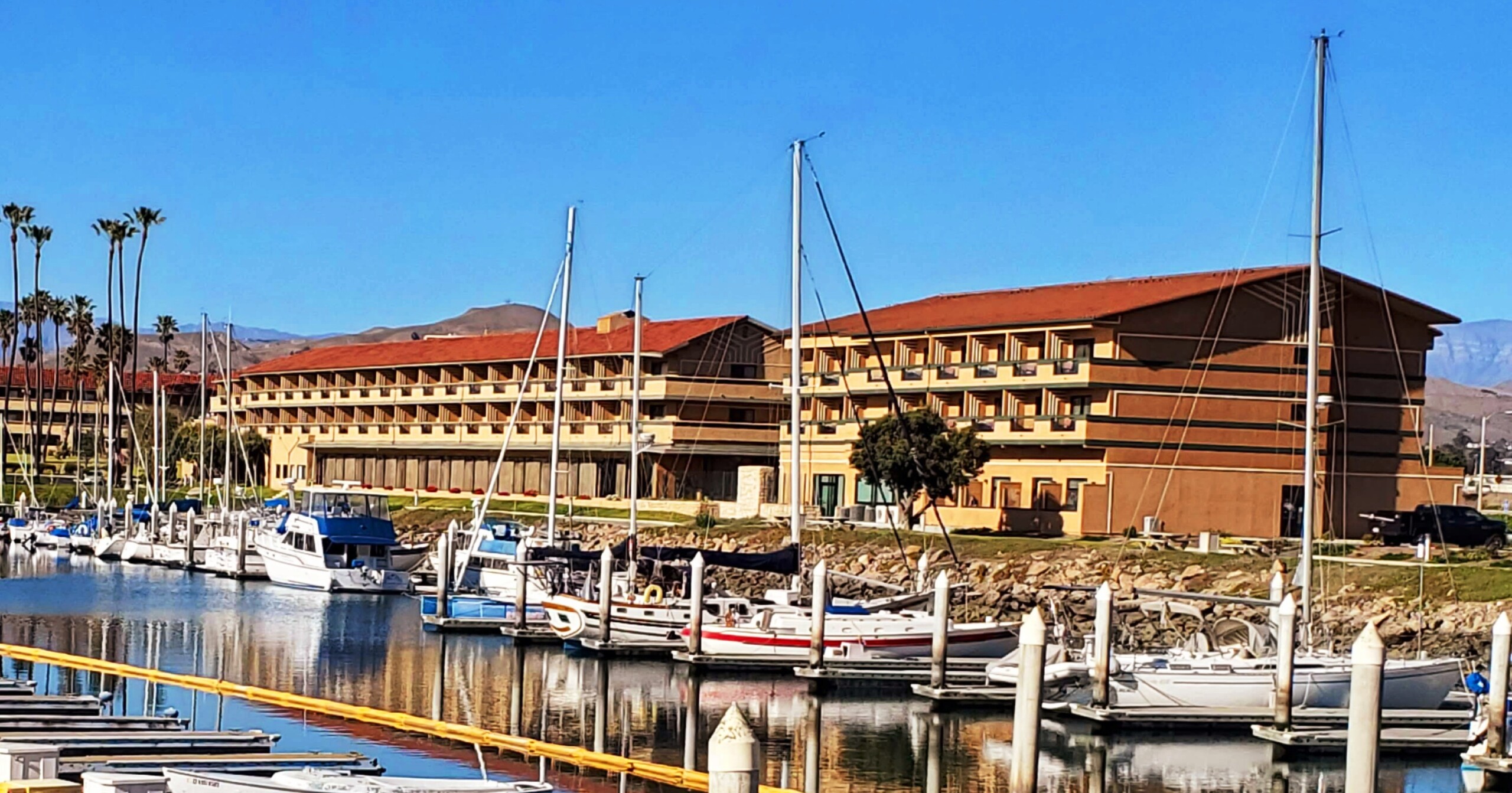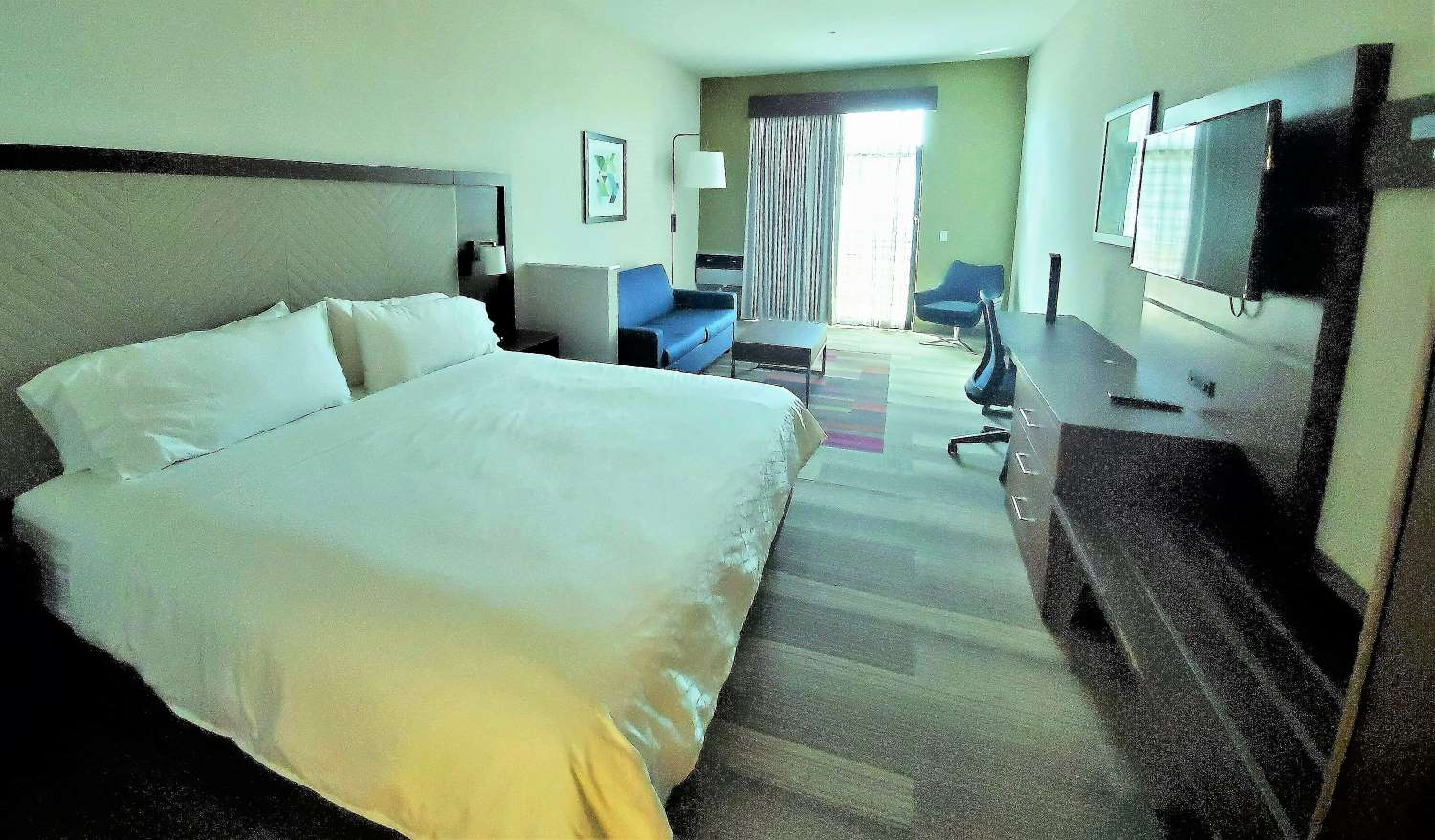 When not lounging in the room we were enjoying Harbor Village, where restaurants, shops and water activities abound. To get to the village, we walked about 5 minutes along the sidewalk lining the harbor. This lovely stroll passes hundreds of old fishing boats, yachts and sailboats docked in slips or heading out to sea. The walk also passes Ventura Harbor Boatyard (www.vhby.com/), which uses massive cranes to pick up boats of all sizes out of the water. These fascinating sights give visitors a cool behind-the-scenes look at the process of repairing and cleaning boats.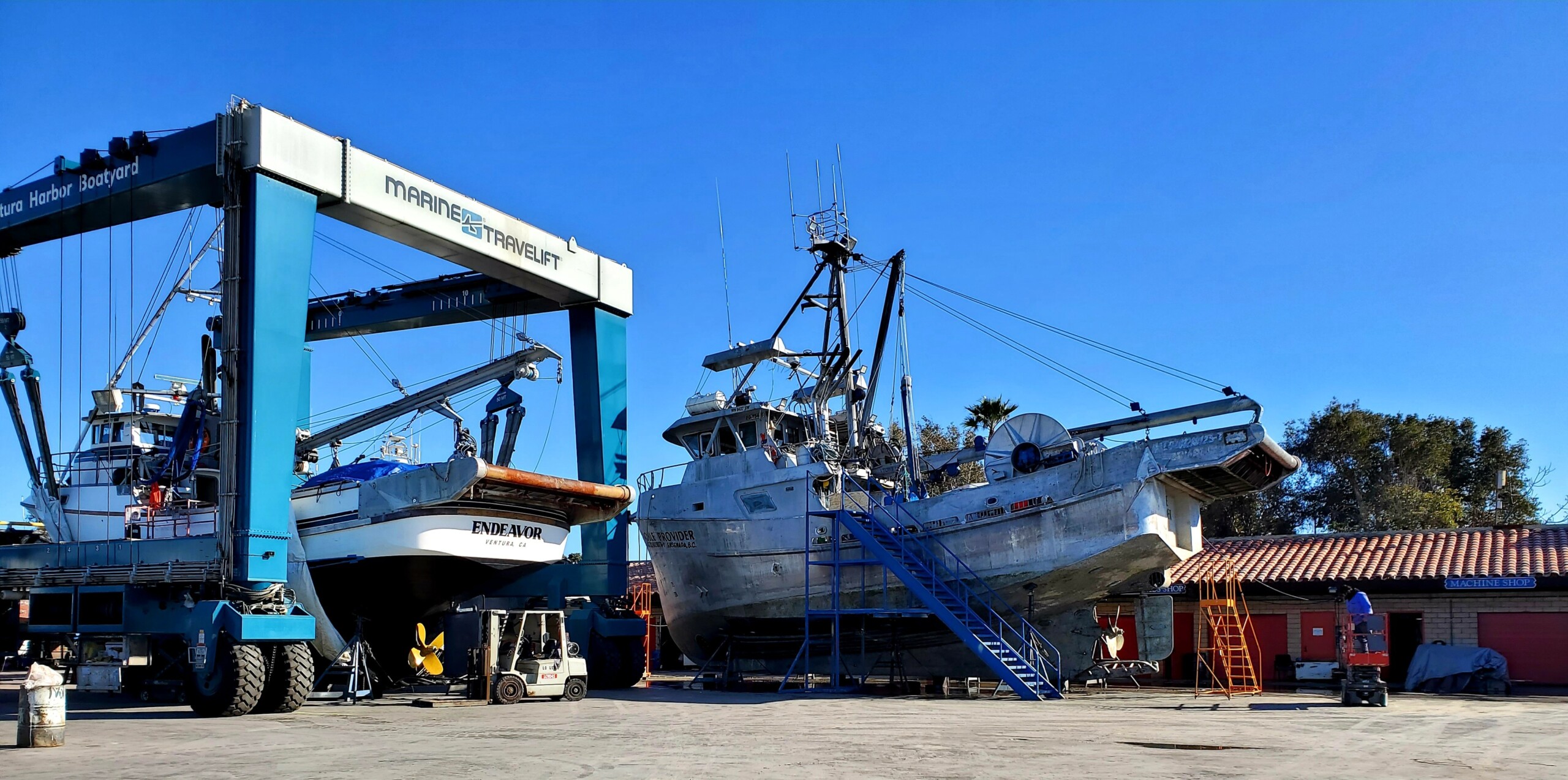 At the village, we found lots of delicious food options, from seafood and Italian to Greek, Cuban, Sushi, American and more. We were craving fish and chips for lunch and ended up at Brophy Bros. (www.brophybrosventura.com), a local favorite specializing in fresh seafood. This was a fortuitous find because the food was wonderful. The fish was light and crunchy and the poke was deliciously marinated in a soy dressing and served on a bed of cabbage, mixed greens, daikon sprouts, snow peas, crispy wontons.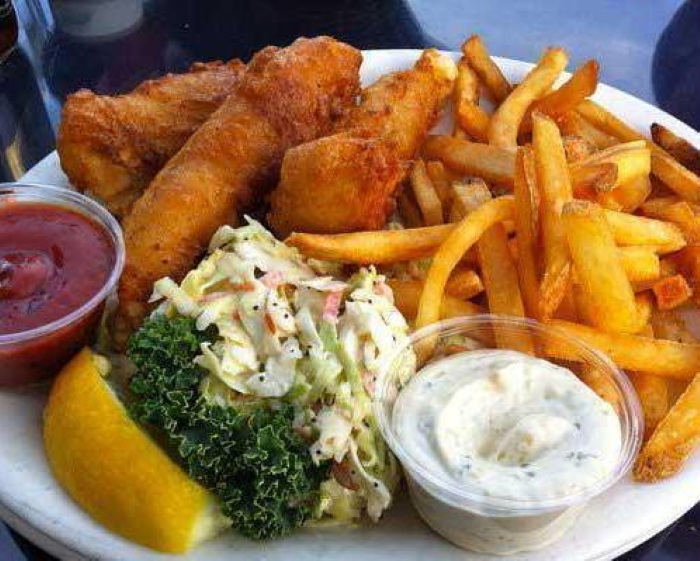 After lunch, we walked to Ventura Boat Rentals (www.venturaboatrentals.com) and rented a paddleboat shaped like a big white swan. We then peddled our way around the harbor, cruising near million-dollar yachts and old sea ships; waving at large curious sea birds; and looking for fish in the water. The swan boats can hold up to 4 – 5 passengers, dependent on weight limitations and they also come with lights for a fun or romantic night cruise. Our hour-long voyage was not only exciting but was also a great workout on the legs!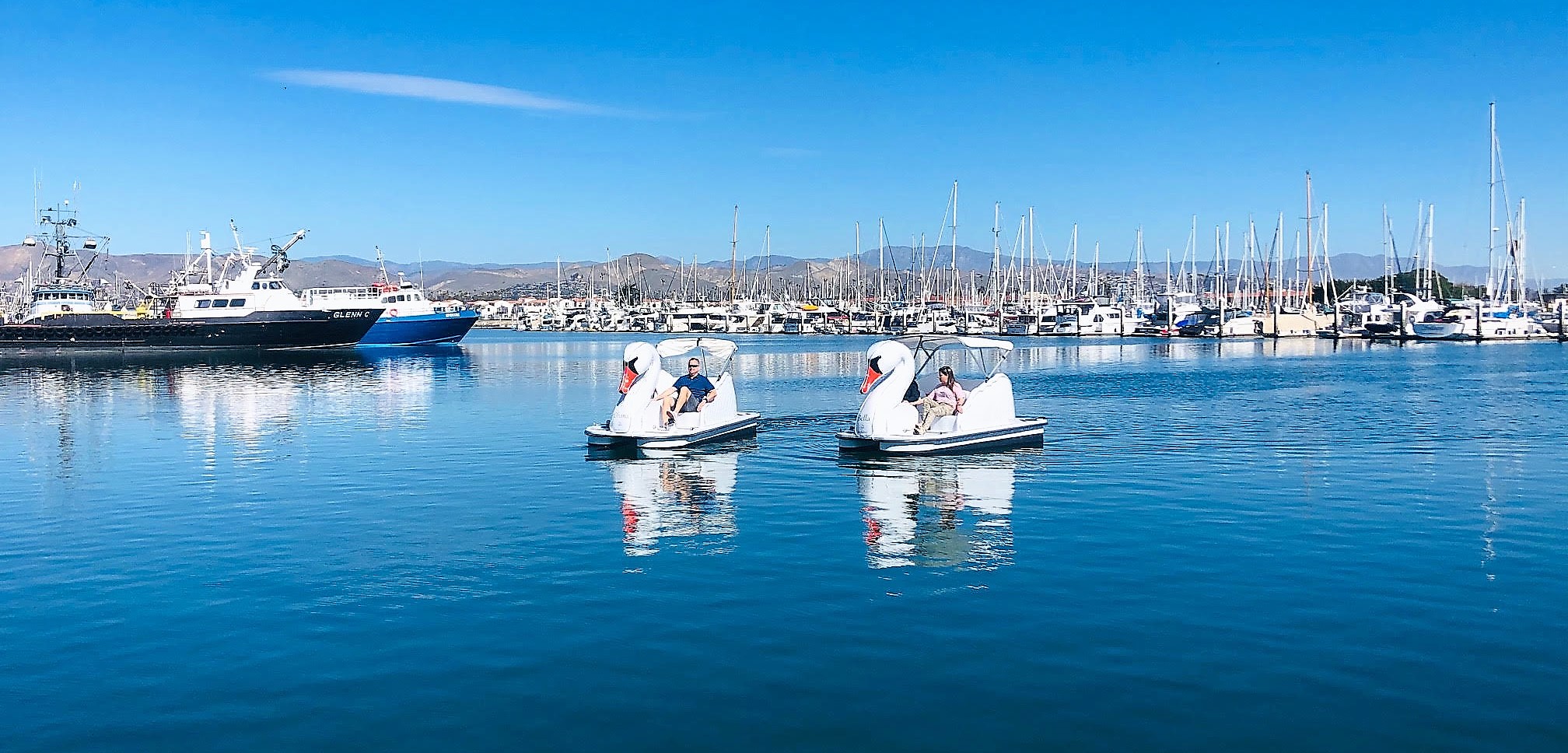 Our next stop was Coastal Cone (www.coastalcone.com) ice cream parlor, where we split a giant hot fudge sundae and walked across the street to the sandy beach to eat it. After devouring the scrumptious dessert, we played on the sand dunes and explored the tide pools near the long, rocky jetty. We then strolled along the uncrowded shoreline, before heading to the hotel.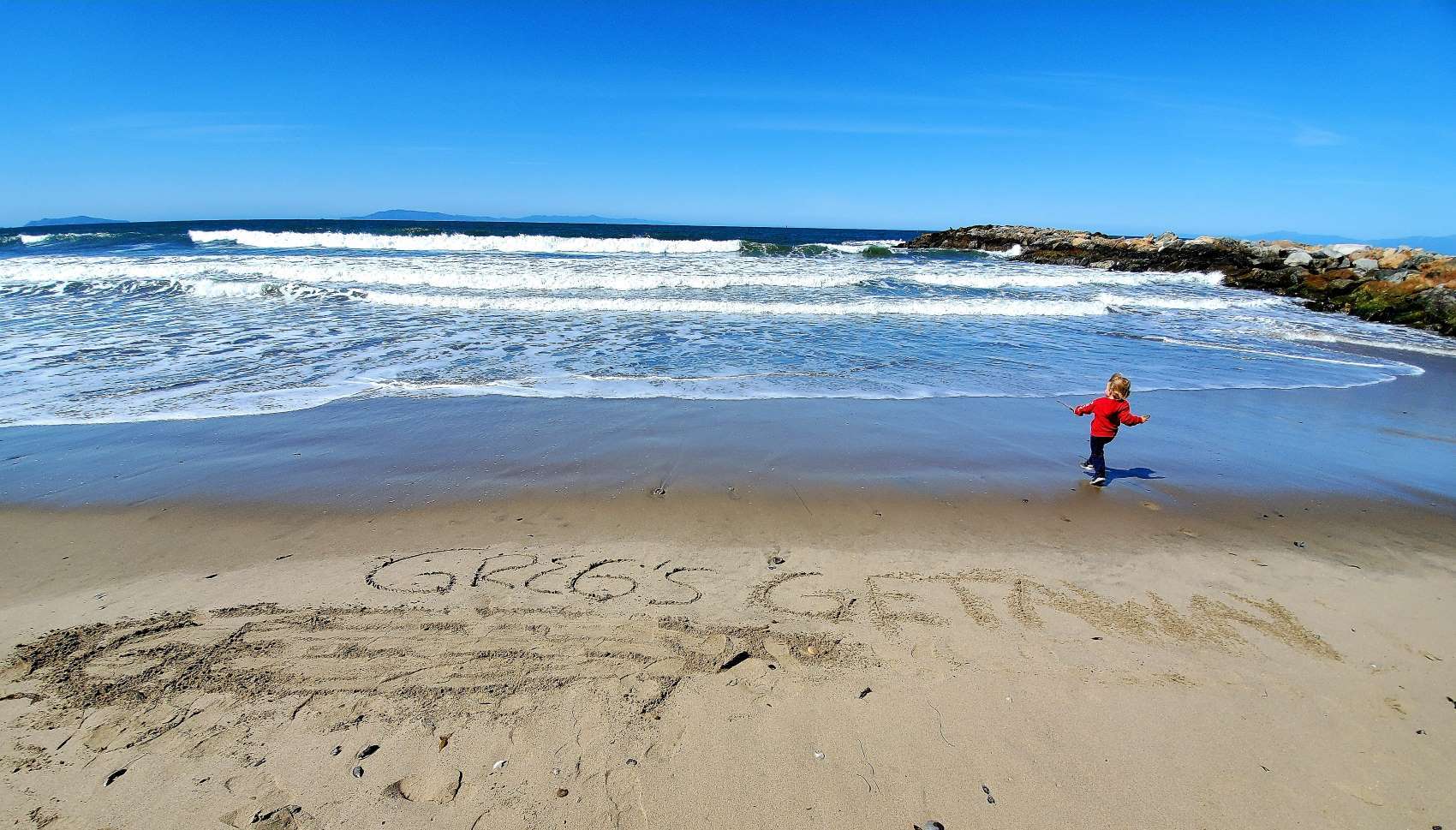 For dinner, we were back at Brophy Bros. for more fish and chips and a memorable bowl of Cioppino stew with shrimp, which fish, clams, and a rich broth, all topped with parmesan. After our meal, we sat on our patio at the Holiday Inn and watched the sun slowly fall into the Pacific Ocean behind the bobbing sailboats.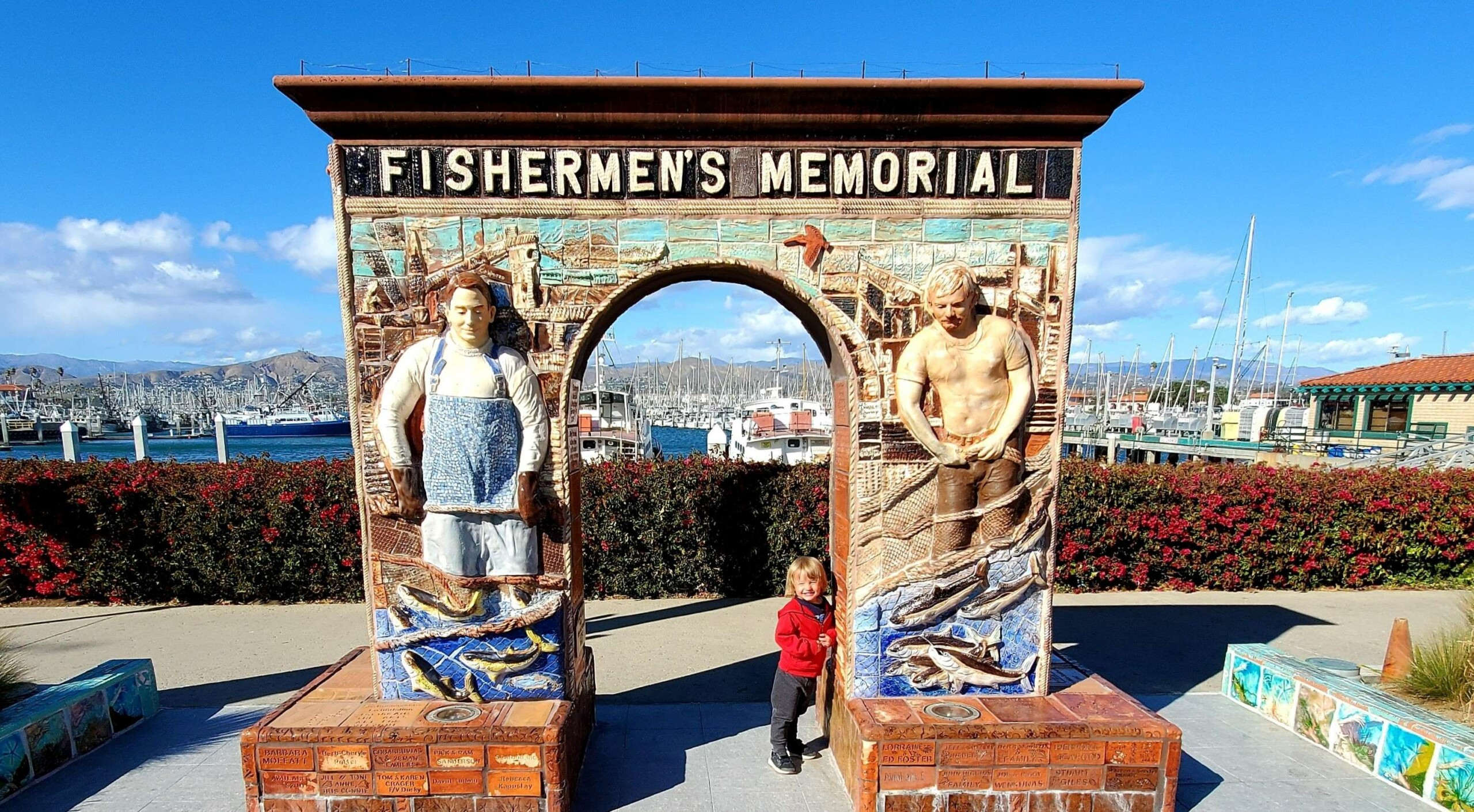 In the morning, we enjoyed a full, complimentary hotel breakfast, which included burritos, oatmeal, bagels, coffee, juice and yogurt. With our bellies full we strolled to the Channel Islands National Park Visitor's Center, where we learned about the fascinating Channel Islands National Park. Known as "The American Galapagos," the park encompasses five remarkable and remote islands off the Ventura coast: Anacapa, Santa Cruz, Santa Rosa, San Miguel and Santa Barbara. The Channel Islands and encircling waters are home to over 2,000 plants and animals, of which 145 are found nowhere else in the world including the Island Fox.
Established as a National Park in 1980, each of the islands is a fascinating world unto itself. World-class diving, hiking, kayaking, sea cave exploration, photography, snorkeling, camping, wildlife and wildflower viewing, the Channel Islands offers uninterrupted time with family and friends while relaxing to the soothing sounds of the natural world. To get to the islands, most people use Island Packers (www.islandpackers.com), the official company taking visitors to the islands.
We concluded our visit with a handcrafted chocolate bar from Top This Chocolate (www.topthischocolate.com), a customized shop using only luscious premium chocolate made with 100% cocoa butter. Here I watched a skilled chocolatier make me a divine and decadent milk chocolate bar with walnuts. She began by pouring the chocolate out of a big machine into a mold and then used a top-secret technique to transform it into a firm, incredible bar rivaling anything I've had a See's Candy.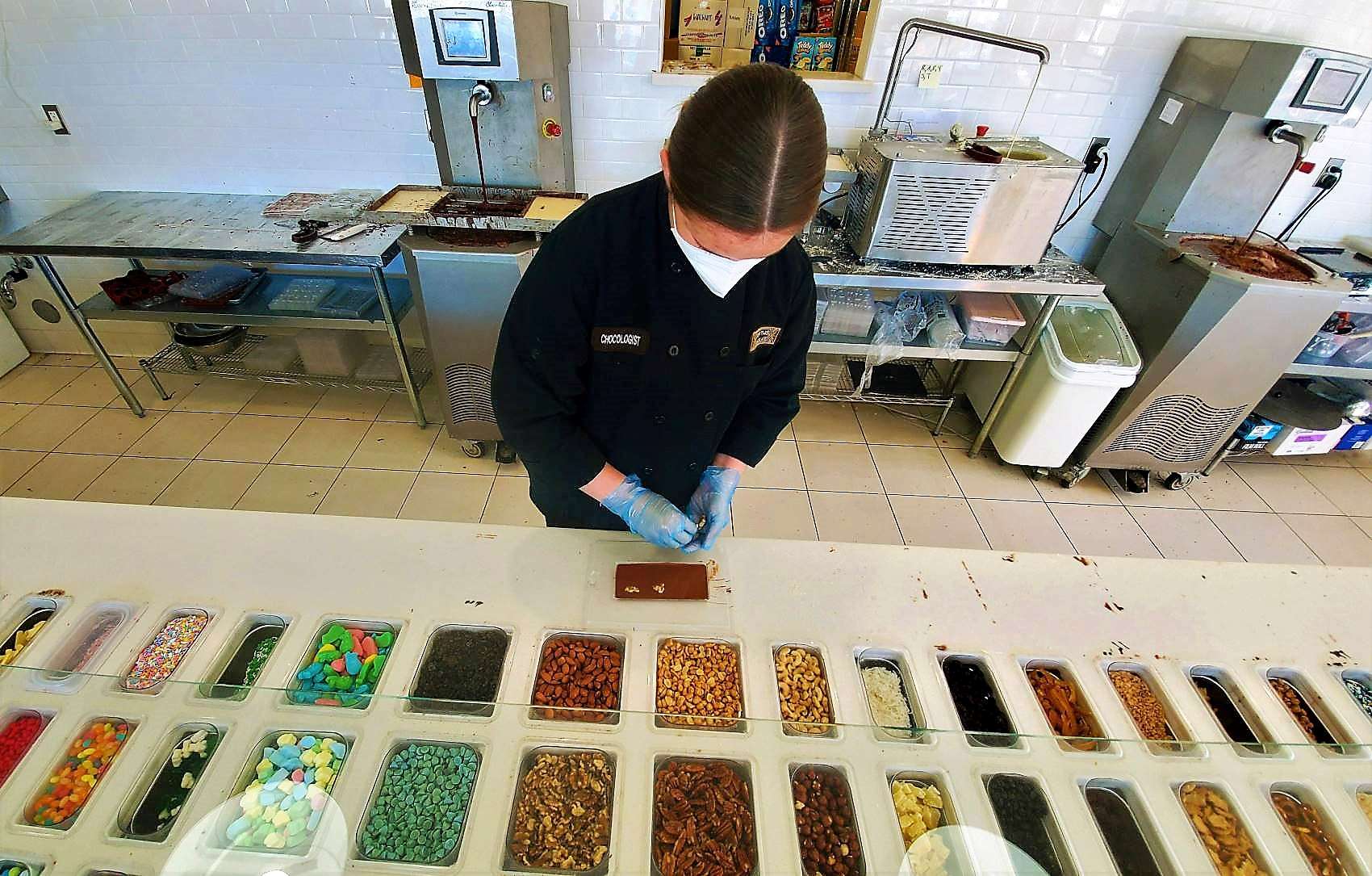 For information on visiting Ventura Harbor Village, visit www.VenturaHarborVillage.com. For more information on staying at Holiday Inn Express & Suites Ventura Harbor, go to www.ihg.com/holidayinnexpress/hotels/us/en/ventura/vntnd/hoteldetail