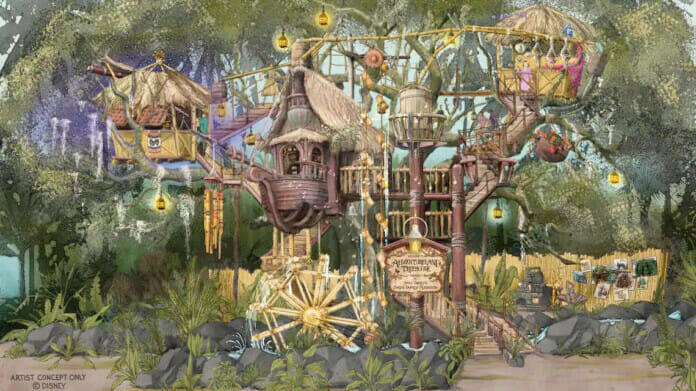 This post contains affiliate links and our team will be compensated if you make a purchase after clicking on the links.

Prepare for a brand new expedition into the wilds of Adventureland, as the Disneyland Resort has finally unveiled the details surrounding the future of the Adventureland Treehouse.
The news broke courtesy of the Disney Parks Blog, which shared the first concept art and inspirations behind the future of this beloved attraction. This also means that the classic Tarzan's Treehouse theme will be in our heart, always, as a part of Disney history and yesteryear.
The new design will pay tribute to the original imagination of Walt Disney and his Imagineering team who built the 1962 variation of the treehouse, modeled after the Disney classic, Swiss Family Robinson. You can read more about the details and see the concept art below from this excerpt from the Parks Blog! 
The Adventureland Treehouse will showcase wonderous new environments created amongst the branches of a giant tree on the shores of the Jungle River, where guests will once again enter by the giant waterwheel and follow the wood rope stairways up, up, up into the boughs.
Here, you will find fascinating rooms that the family in this new story created for one another. From the mother's music den (as depicted in the concept art above) and the young sons' nature room to the teenage daughter's astronomer's loft, all things are fashioned from found objects, natural resources, and pure ingenuity. 
For those who would rather stay on terra firma, the bottom floor will showcase an ingenious kitchen and dining room, along with the father's art studio, displaying hand-drawn sketches and paintings of each of the rooms.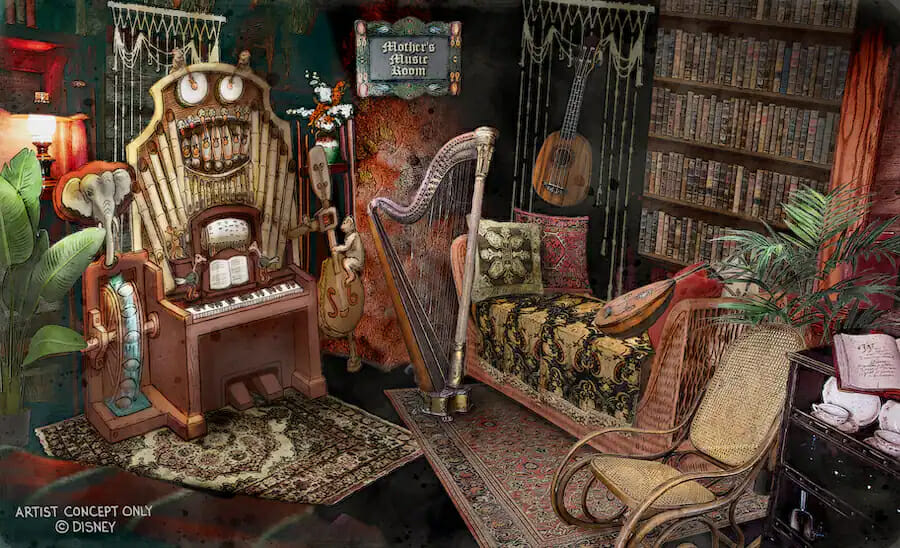 No details have been shared on an opening date, but the Parks Blog has assured fans there will be more details to come. Make sure to stay tuned to learn all the latest!
You can also learn more about what to expect for this year's holiday season at the Disneyland Resort by clicking here!