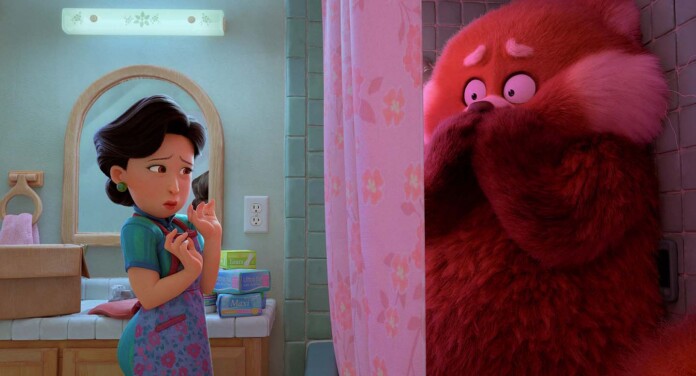 This post contains affiliate links and our team will be compensated if you make a purchase after clicking on the links.

On March 11, 2022, Disney and Pixar's 25th feature film Turning Red by director Domee Shi will release exclusively on Disney+.
Turning Red gives us a look at the trials 13-year-old Mei Lee (Rosalie Chiang) undergoes as she navigates the treacherous route of adolescence between childhood and teenage years with the additional complications of an overly-attached mother, embarrassing emotional and physical changes, and a new tendency to Hulk out into a giant red panda whenever she gets excited.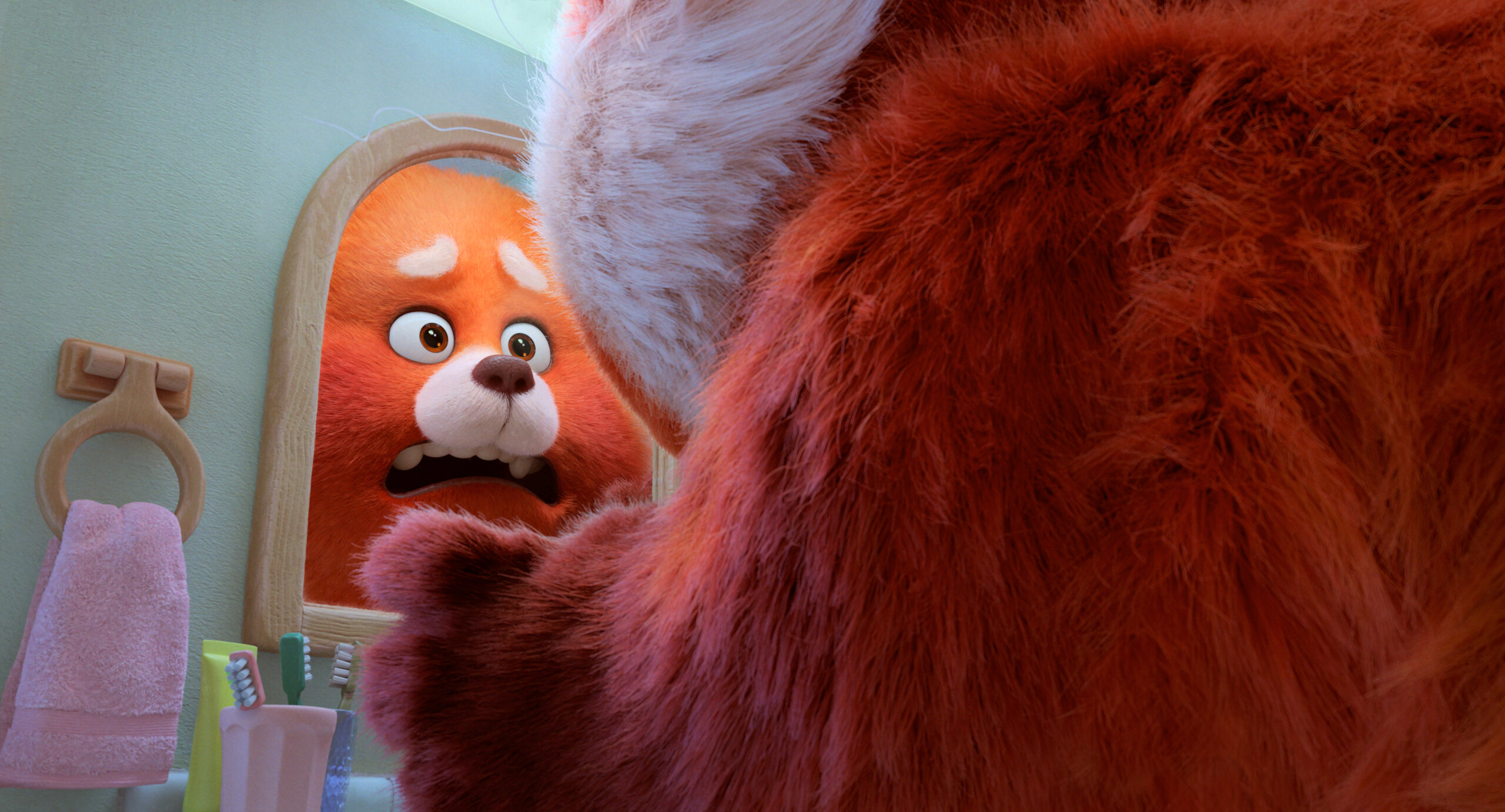 Recently, Socalthrills.com was invited to take an early look at Turning Red and hear from some of the filmmakers on a virtual press day.  The session started off with director Domee Shi and producer Lindsey Collins talking about finding the story of Turning Red, building the creative team behind the film, and that most important aspect of tween life:  Boy Bands.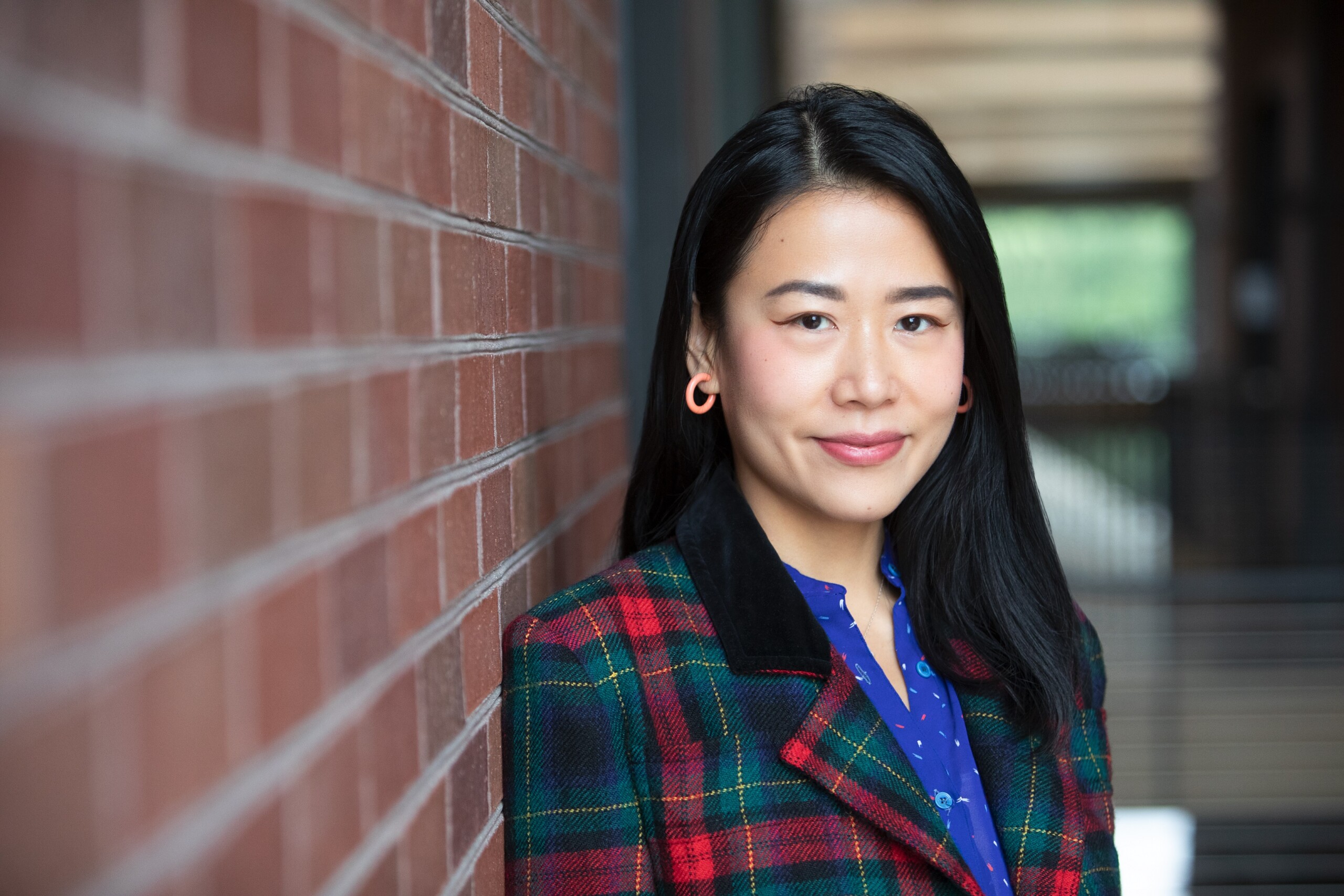 The Story
Shi:  "Turning Red is inspired by my own relationship with my mother.  I was born in Chongqing, China, and immigrated to Toronto, Canada, when I was two years old.  And like Mei Lee in the movie, I am an only child.  I was always very, very close with my parents, especially my mom, since my dad had to go away often for work.
"…Then as all kids do, I started to grow up, I started changing…getting into anime, comics, and hanging out more and more with my friends and less with my mom.  She did not understand why I was obsessed with these fictional characters, and why I drew them over and over again in my sketchbook…I was being pulled one way, but my duty and my love for my parents were pulling me in another way.
"Turning Red is inspired by this universal struggle of growing up, and figuring out how to handle that push and pull.  How to handle honoring your parents, but also staying true to yourself.  For Mei Lee in the movie, the red panda is that magical spark that sets off this internal conflict within herself, 'cause up until that point, you know, Mei thinks she has it all figured out like we all did before we suddenly woke up and realized oh, my gosh we're covered in hair, we grew five feet overnight, we smell, and our emotions are all over the place.  We want to use the red panda as an adorable metaphor for the unadorable phenomenon of puberty.  For all the scary, awkward, and cringy changes that we go through during this age, and more specifically, we really wanted to explore the nuances of Asian parent-child relationships in dealing with change, and of intergenerational conflict, and how it can shape who we become.
"Turning Red is quirky and surreal, but at its core, it is a mother and daughter finally embracing change in all of its messy, and furry forms, even if it means saying goodbye to the relationship you once had."
The Setting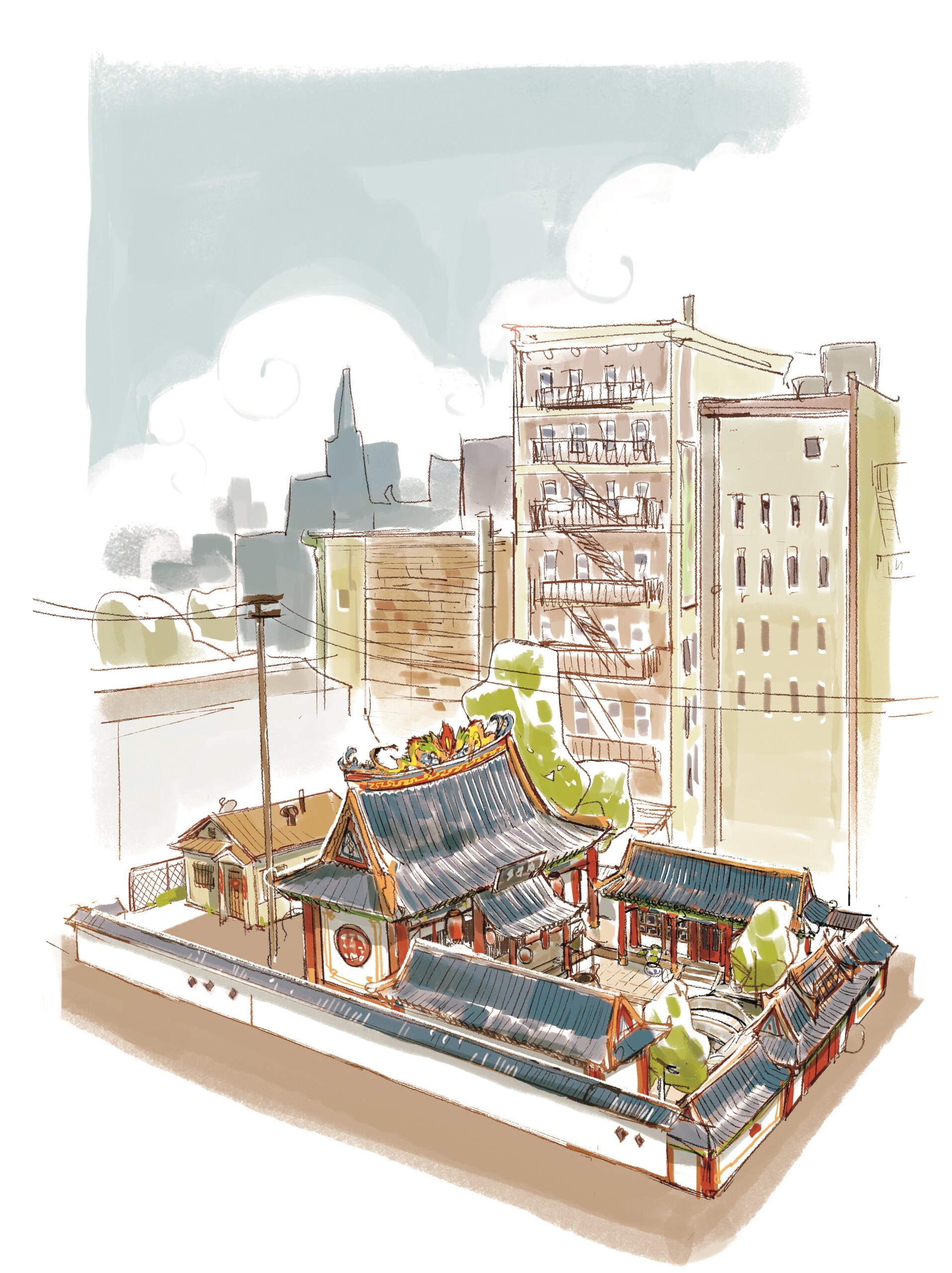 Shi:  "This is gonna be Pixar's first contemporary tween girl protagonist and I really wanted the world to reflect her character.  I wanted it to feel colorful, chunky, and cute, bold and in your face, just like Mei.
"We decided to set it in Toronto, Canada, during the early 2000s–it's not just the era when I grew up, it's also, I feel, the height of teen girl pop mania, the height of boy bands, of pop music, of idols.  Also, we just wanted to tell a coming-of-age story and…tell this story in an environment in a simpler time of-of flip phones, CDs, jelly bracelets, and Myspace.
"We also love the multicultural aspects of Toronto:  The mosaic of different cultures, languages, and traditions in one city, and we really wanted to celebrate that on screen.  Especially for Mei's friends–we wanted them to reflect the diversity that I saw in my friend groups when I was in school."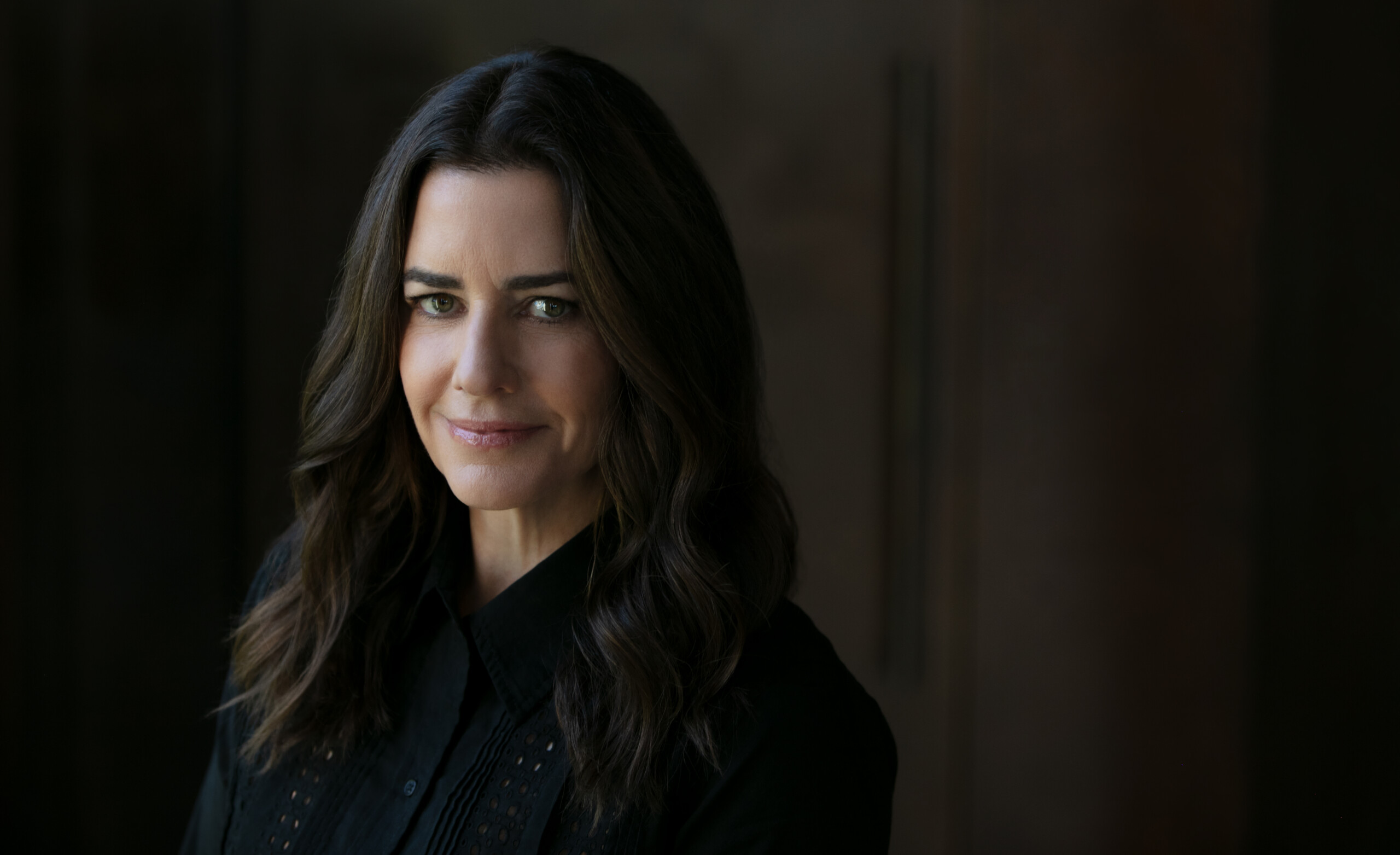 The Team
Collins:  "(One) thing that was really exciting about this was that it was the first time that we've actually had an all-female leadership team on a feature film.  I've actually been surrounded by incredibly talented women throughout my career at Pixar, so it's not necessarily surprising that we landed this team, but it was really exciting.  I can't say for certain if being led by all women had a kind of tangible, or quantifiable effect on the movie we made or how we made it, but I do know that working on it with this group of women…really inspired something unique in all of us, and that kind of spirit of pride and excitement and fun definitely shines through in the movie you'll eventually see on screen."
The Voice Cast: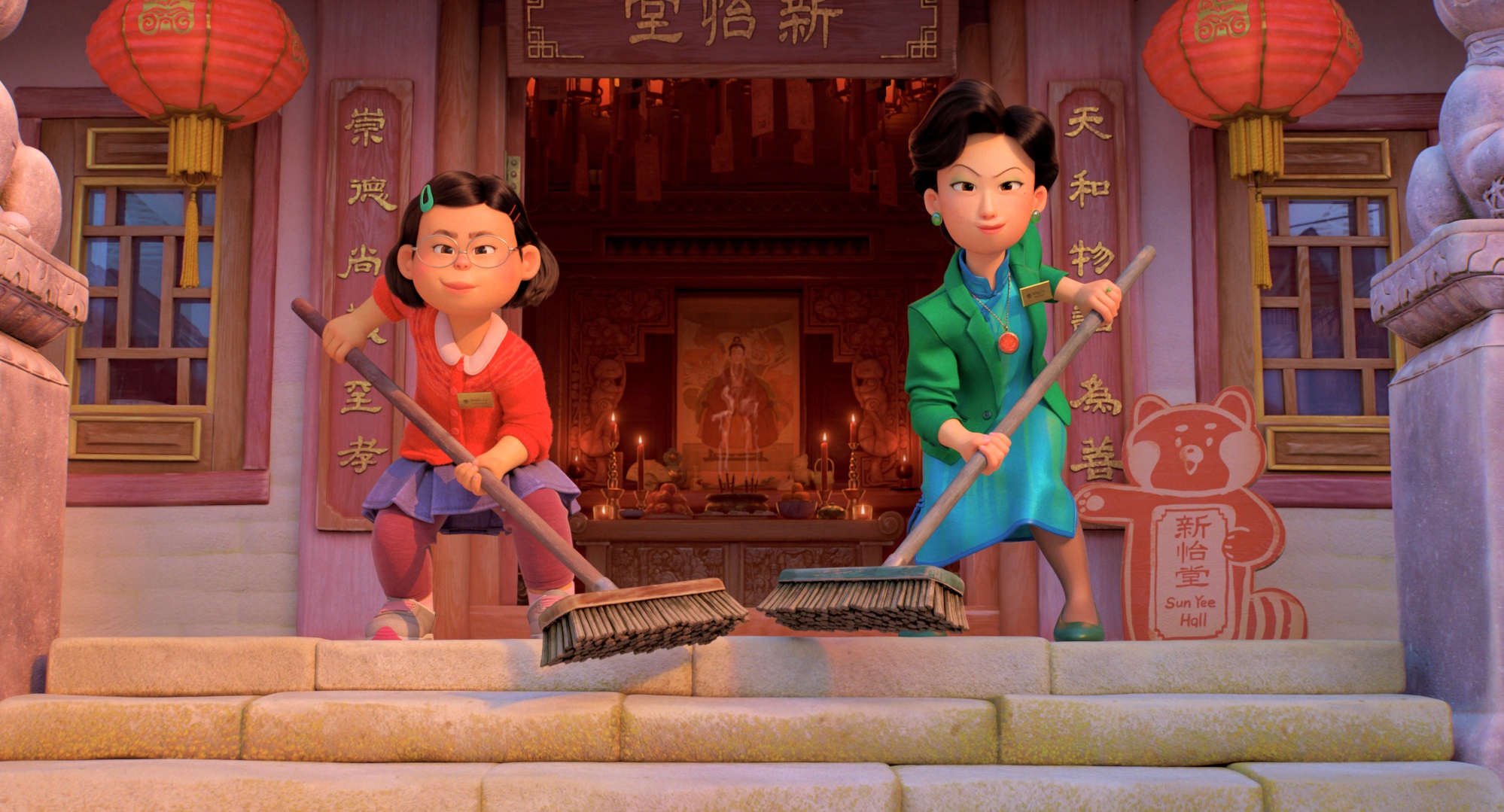 Mei Lee:  Rosalie Chiang
Ming (Mei Lee's mother):  Sandra Oh
Mei's BFFs: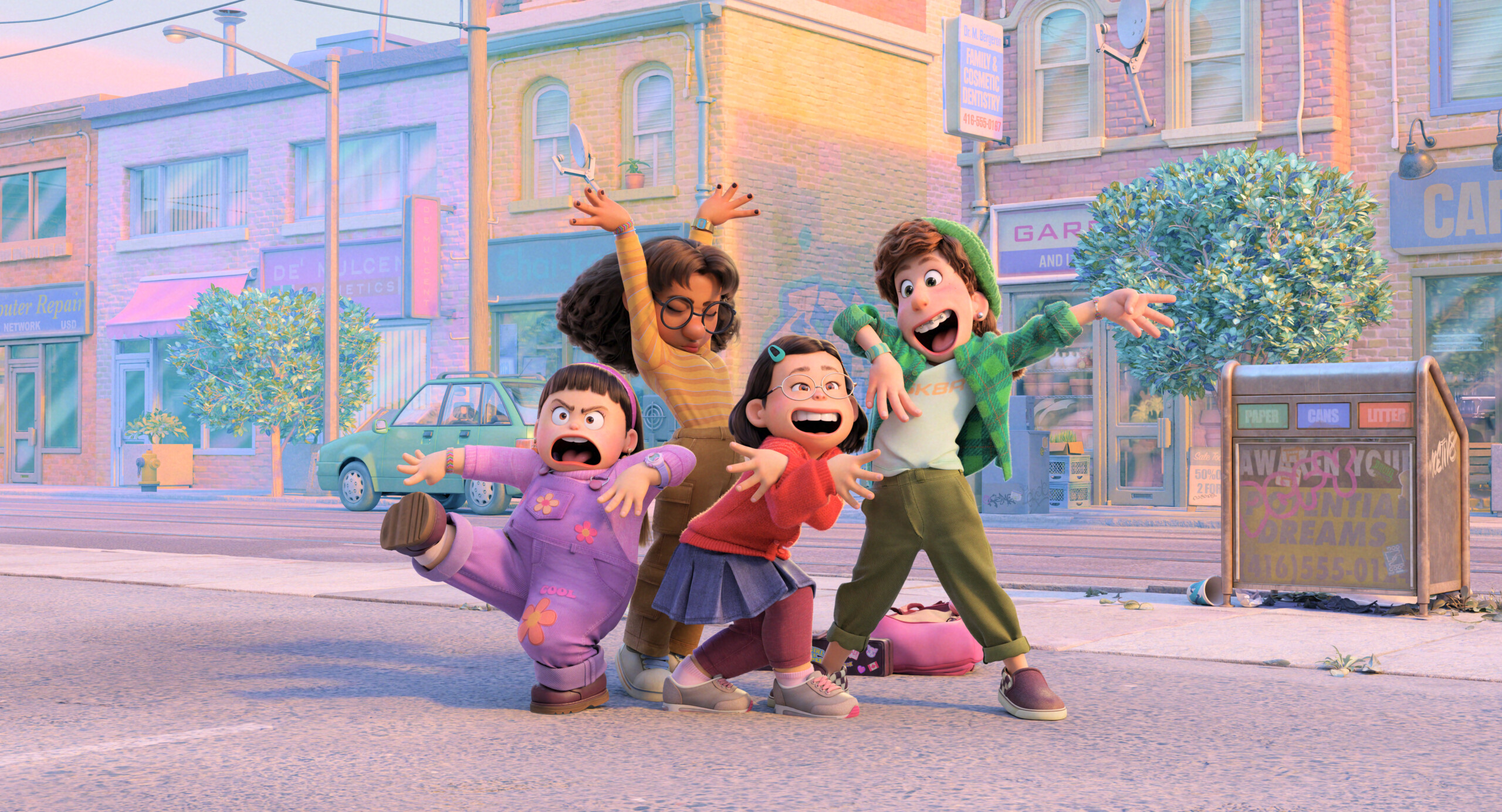 Miriam:  Ava Morse
Abby:  Hyein Park
Priya:  Maitreyi Ramakrishnan
Also featured in the voice cast:
Jin (Mei's dad):  Orion Lee
Grandma:  Wai Ching Ho
Tyler (classmate):  Tristan Allerick Chen
Devon (Mei's crush):  Addie Chandler
Other announced voices:
James Hong
Lori Tan Chinn
Lillian Lim
Mia Tagano
Sherry Cola
Sasha Roiz
Lily Sanfelippo.
The Music
Collins:  "In terms of the score, we turn to kind of an unlikely but yet totally obvious composer, Ludwig Göransson. He's a multi-award-winning composer best known for Black Panther, and most recently, The Mandalorian. But in addition to his prowess at movie scores, he's also a music producer who has worked with Childish Gambino, Justin Timberlake, Adele, and Lizzo, just to name a few.  So he bought a perfect mix of traditional score, but also a deep, early 2000s pop knowledge to the movie."
Boy Bands
Shi:  "I feel like boy bands are often ridiculed by media, as most things that teen girls are obsessed with are, and with this movie, we really wanted to pay tribute to this cultural phenomenon and not just make fun of it.  We make fun of it a little bit, but we also honor it as well.
"Boy bands represent, for many girls, their first foray into adolescence, into music, fashion, and pop culture and they offer a safe, soft, and non-threatening introduction to subjects like love and relationships and S-E-X.  For Mei, 4*Town represents a new alluring world that is the total opposite of her mom and her home life.  A world that she's been pushing away until the red panda arrives and brings her passions to the surface."
Collins:  "Billie Eilish was actually relatively unknown but adored by my kids in 2016 when her song "Ocean Eyes" was being played on repeat in my house, so when we started to think about songwriters who could kind of capture the early 2000 sound and bring something fresh to it, Billie's name came up.  After further research with the Disney music team, we got a better sense of Finneas and Billie and what their influences were, what
their style was, and figured out why not start with our dream choice?
"…Billie and Finneas agreed to do it, and we were so, so happy they did.  Their songs really brought 4*Town to life and Finneas actually even sings as one of the band members himself–he's Jesse, for those keeping track.  In the end, they wrote three original songs for us in the movie.  We kind of wanted to give them inspiration for the types of songs we were looking for when we talked to them, so the first one we said was called the confidence booster.  That's the song you sing to one of your friends when they're feeling down.  Then we want a hit song that everybody knows.
It's the song you can't get out of your head and you belt out at full volume in the car and…they delivered massively on that one 'cause I think we're all still singing the song.  Then they also delivered us a love ballad which is the kind of song that makes you feel like you just had your heart broken, even though you're 13 and have never gone on a date."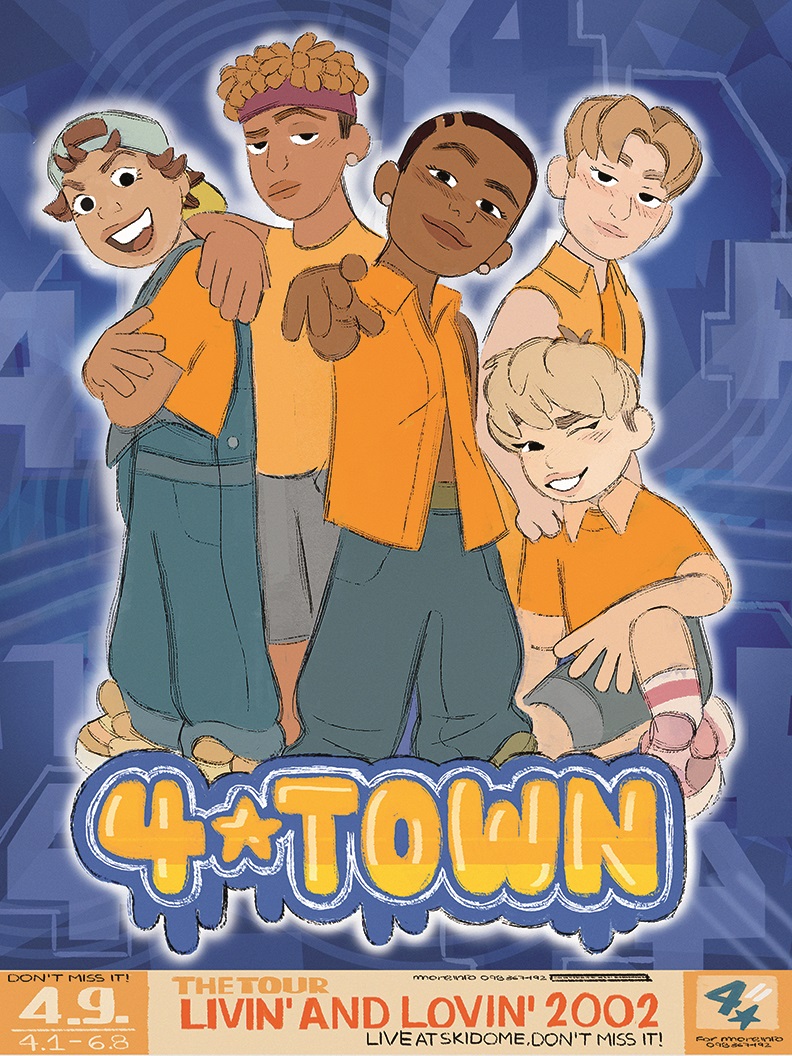 Lending their voices to Pixar's first-ever boy band are Jordan Fisher, Grayson Villanueva, Josh Levi, Topher Ngo and Finneas O'Connell.  One of the three songs written by Billie Eilish and Finneas, "Nobody Like U" is featured in the official trailer:
Disney and Pixar's Turning Red will debut exclusively on Disney+ on March 11, 2022.