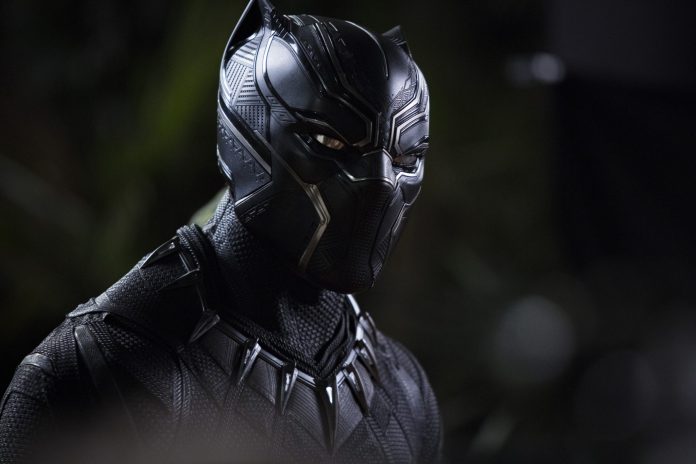 This post contains affiliate links and our team will be compensated if you make a purchase after clicking on the links.

Over the last ten years, and now eighteen films deep into this ever expanding series, the Marvel Cinematic Universe shows no signs of slowing down. Who can blame them when you you're one of the most successful properties right now currently in Hollywood? But a studio doesn't become this successful off of making the same movie time and again, and has to force itself to buck the formula to keep itself fresh and interesting. Enter filmmaker Ryan Coogler, known for his work on Fruitvale Station and Creed, who has not only given us one of the most unique films in the MCU, but what may also be one of the most important superhero films to date with Black Panther. Tasked with bringing the fictional African nation of Wakanda to life, Coogler has delivered a timely film that as much a political and social affair as it is a James Bond film, crafting a truly rousing picture sure to leave audiences cheering.
Following the conclusion of Captain America: Civil War, Prince T'Challa (Chadwick Boseman) returns to his home of Wakanda, where he is set to pick up the mantle of King after the death of his father. But upon his arrival, T'Challa finds himself unsure if he's ready for the mantle, wondering if it's too soon for him to become king. However, an old foe, Claw (Andy Serkis), working with a man named Erik Stevens (Michael B. Jordan) rock Wakanda to its core, forcing T'Challa to finally pick up the mantle of king. More than that though, T'Challa must also embrace the Black Panther, to not only save his people, but to save his nation as well.
It's hard not to absolutely fall head over heels for Black Panther, because from the film's opening prologue, Coogler entrances the audience with a very unique film and world within the confines of a series that felt pretty familiar thus far. Coolger has a very distinct feel in his films, rooted in a very real world approach, that makes everything he does not only relatable, but realistic and real. The world of Wakanda feels tangible from the moment it appears on screen, and Coogler infuses it with his unique sensibilities, be it in ways that the world works, or the characters that inhabit it. Few superhero films let the supporting cast not only have standout moments in a film, but Black Panther goes the extra mile to let all the characters actually matter to the film. Coogler doesn't waste a single one of his incredibly talented cast here, something that's not only refreshing, but adds an extra layer to the film as well.
Chadwick Boseman reprises his roles as T'Challa following Civil War, and he feels even more comfortable in the role this time around. Once thing the MCU has always done well was casting its heroes, and they've struck gold with Boseman as Panther. The complexity of a man who has to balance what it means to rule while also trying to be a hero isn't easy, but Boseman does very well under Coogler's watchful eye. But it's not just Boseman who stands out, as Michael B. Jordan's villain, Erik Stevens, is not only one of the MCU's strongest villains, but he's one of the most layered and relatable as well. He's dangerous, and at times unhinged, but on the same coin, his reasoning is rather sound in his beliefs, and you can understand where his frustration and anger with Wakanda comes from. Jordan is enthralling every moment he's on screen, and with his third collaboration with Coogler, it proves that the two push each other to be the best they can, and you can feel it here. However, enough can't be said for the trio of Letitia Wright, who plays T'Challa's sister Shuri, Danai Gurira as the head of the Wakandan guard, Okoye, and Lupita Nyong'o as Nakia, T'Challa's former lover. Each one of these women steal the film, and each anchor a part of T'Challa's personality, giving him extra dimension, but without only serving his character. It's a tough tightrope to walk, but Coogler manages to handle it all with ease.
What's so interesting about Black Panther though is not just the character work, but it's the dynamic study in current race relations, our world, and where Wakanda fits into it. But not only that, it also presents a really beautiful look into African cultures, whether fictional or not, that is not normally displayed in big budget tentpoles like this. Coogler uses this film as a great way to open conversations about how we look at people and treat them throughout the world, no matter who they are or where they've come from, which feels incredibly relevant in the current social climate. For those worried that the political nature of the film takes over too much of the film, rest assured that the film is also action packed, featuring some fantastic set pieces done in a way only Coogler could. Each one feels as grounded as a superhero film can, spliced in with the bombastic nature you come to expect from the MCU. Coogler melds so well with the material, you can feel his passion for the character and the world oozing out of every frame.
Black Panther is an incredibly fresh take on the superhero genre that is a welcome change from the standard formula. Packed with a fantastic cast, great action, and a timely message, the film is one of the biggest surprises that the MCU has brought us. It's always exciting when this early on into the year we get gifted a film that is this great, this fun, and also feels exciting and new. This is not only a fantastic film in its own right, but this is one of Marvel Studios' best films to date. Ryan Coogler, you've outdone yourself. This is a bold and exciting new playground for Marvel Studios, and I can't wait to go back. As they say, Wakanda forever!