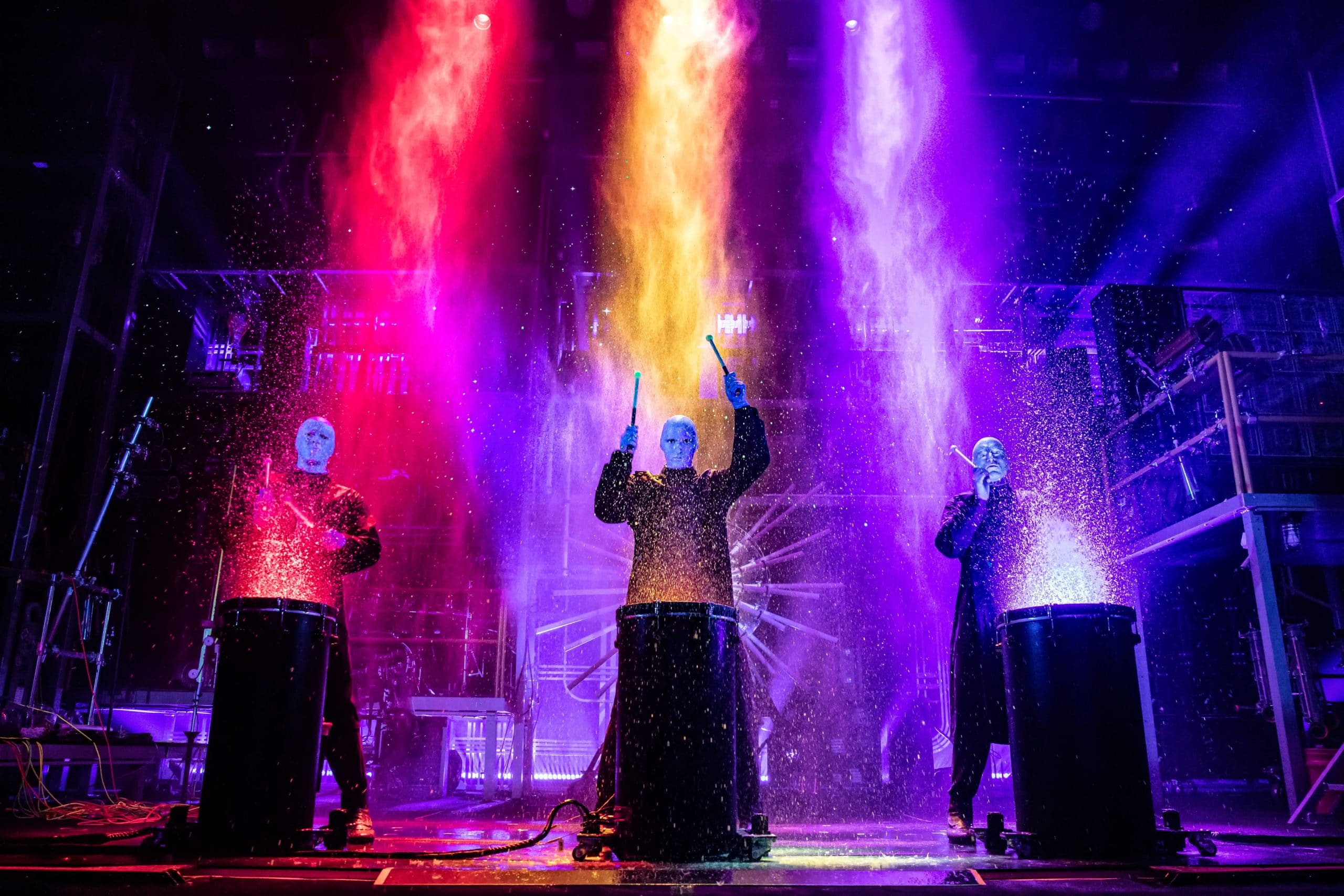 This post contains affiliate links and our team will be compensated if you make a purchase after clicking on the links.

Blue Man Group at Segerstrom Center for the Arts was a hilarious and energetic adventure into the bizarre.
This show is chock full of mind-blowing tricks, innovative musical instruments, comedy, and audience participation. Lead by Blue Man Captain Meridian, there are three additional Blue Men on tour; Mike Brown, Steven Wendt, and Adam Zurich. The Blue Men do not need to talk to tell a really amazing story. Their voiceless antics are reminiscent of silent film era comedy, relying on silly gags and body language to get the audience roaring.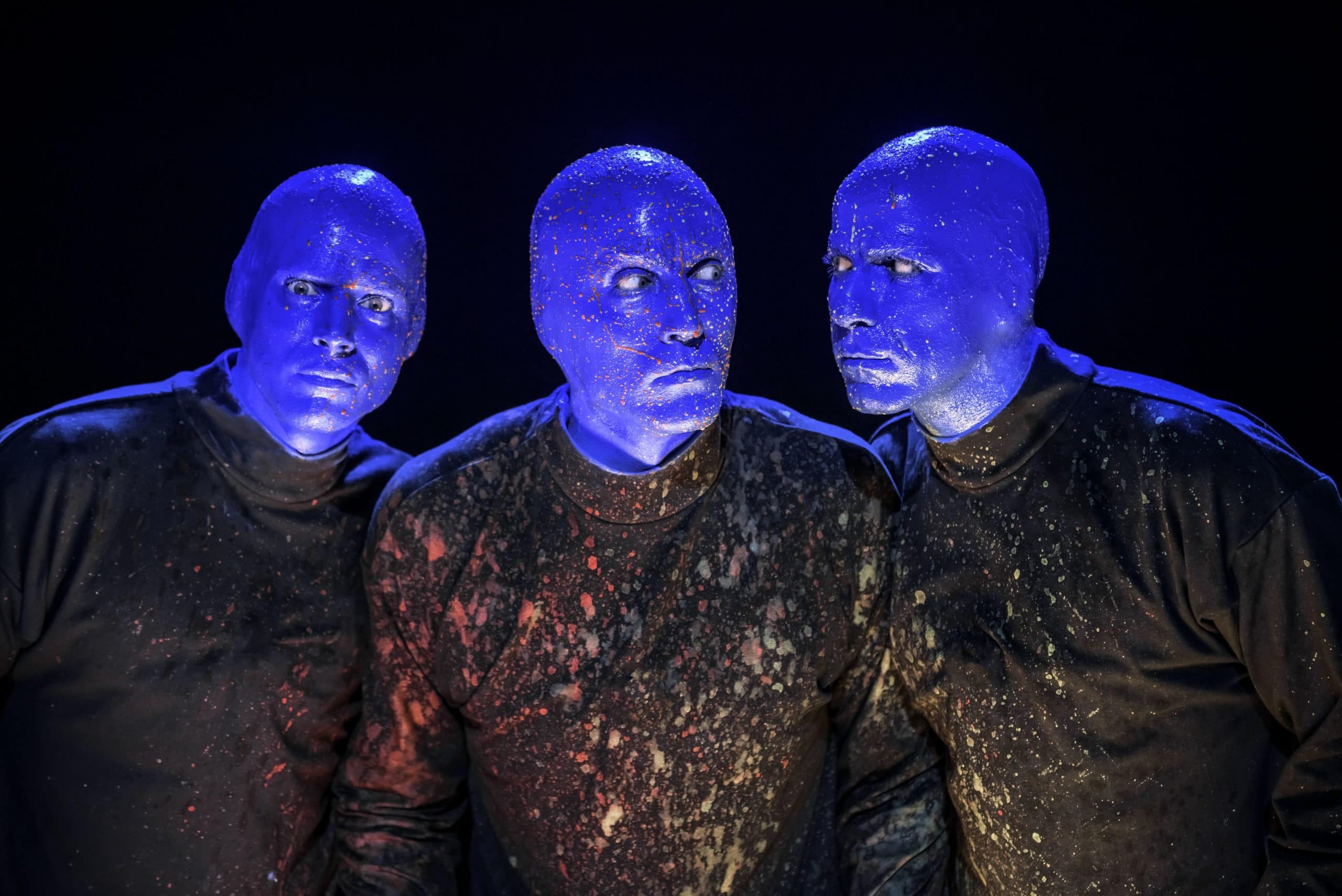 The music is enchanting, done almost entirely live. The core focus is on percussion, with the Blue Men playing imaginative instruments made from PVC pipes and other various items, accompanied by a drummer (Corky Gainsford) and an instrumentalist (Jerry Kops). The level of talent in this group is just awe-inspiring.
If you have already seen the Blue Man Group, or are not sure of whether or not you will enjoy this, go see it. It's unlike anything you've ever seen, and that's it's a charm. It's a party where you came in knowing no one and left with lots of new friends, and maybe… some confetti in your hair.
BLUE MAN GROUP Segerstrom Center for the Arts – Segerstrom Hall 600 Town Center Drive, Costa Mesa, CA January 7 – 12, 2020
Tuesday – Friday at 7:30 p.m. Saturday at 2:00 and 7:30 p.m. Sunday at 1:00 and 6:30 p.m.
Kids Night: Tuesday, January 7 and Wednesday, January 8 at 7:30 p.m.
Tickets – Start at $26