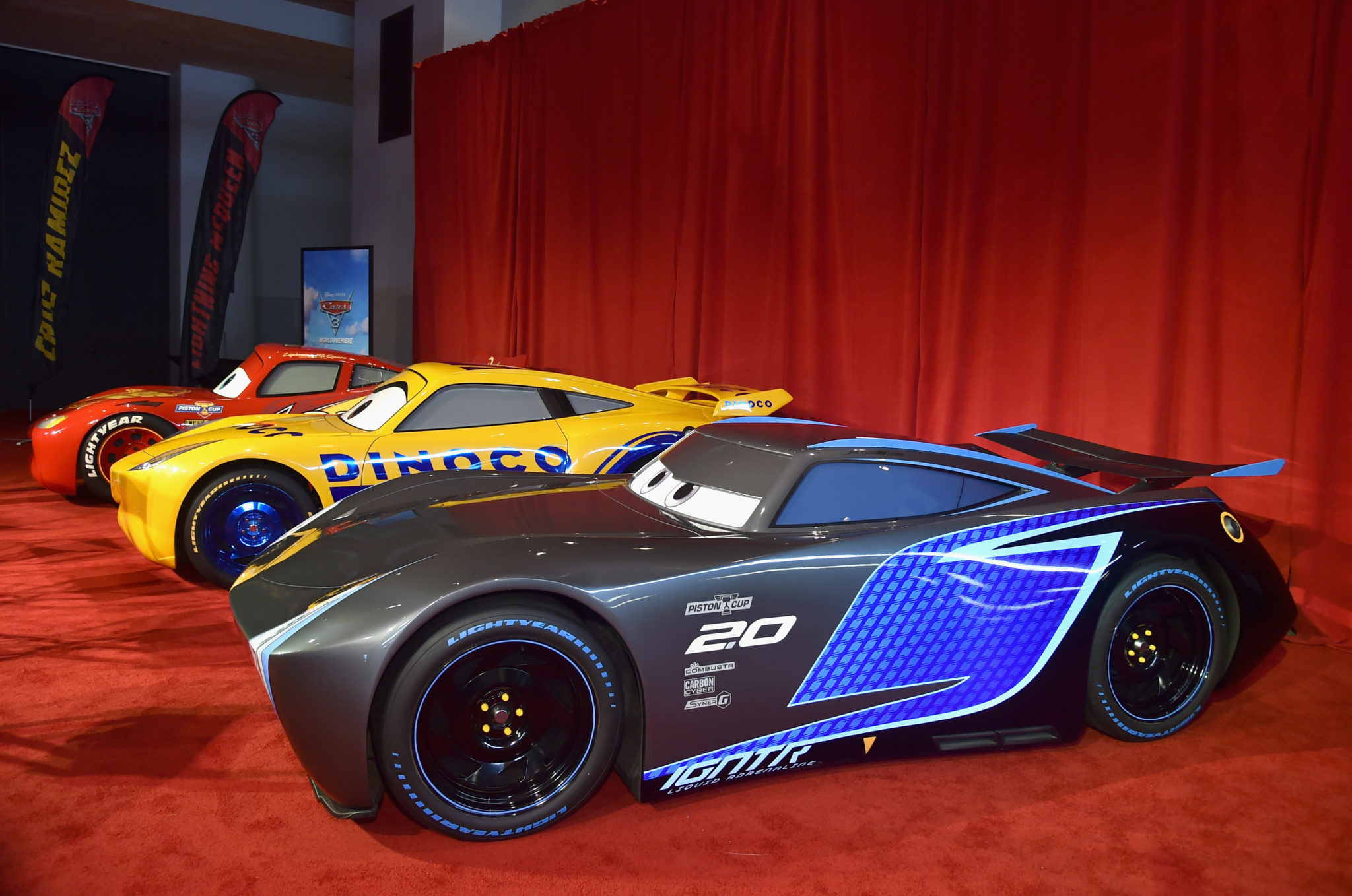 This post contains affiliate links and our team will be compensated if you make a purchase after clicking on the links.

Pixar has nothing to prove with resounding success across the board critically and commercially. 
At the Lou panel director Dave Mullins and producer Dana Murray were able to break down their passion for the short film. Mullins began pitching to Pixar in 2005 and for several years was unable to find a suitable production between him and the company. After several years further, eventually Lou was born and the production began.
Lou is about a little monster hiding in a "lost and found" box that witnesses a bully on a playground taking toys from other kids. What begins as a game of keep-away reveals itself to be a heartwarming story of outsiders. In Pixar tradition, it's two flawed characters going on a journey of discovery; only this journey is set on a middle school playground.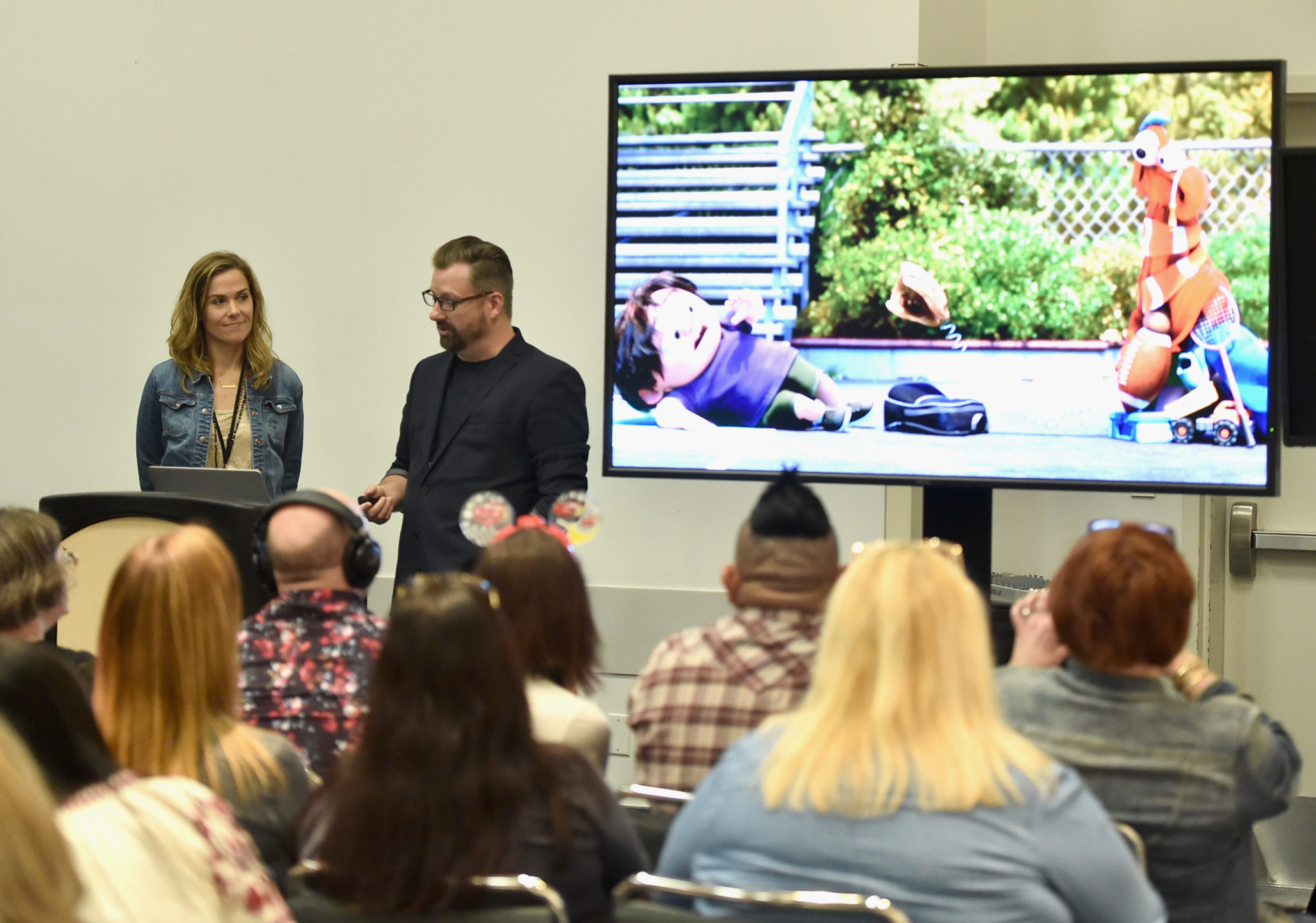 Mullins showcased the variety of designs that were tested as the film involves a creature that would be absolute murder to animate. It involves multiple standalone objects forming one cohesive creature dubbed "Lou." The inventive nature of the creature required extensive work already but with production on movies like The Good Dinosaur, there were entire months when the film was halted. As production continued, Mullins and Murray note the continuous work on story is also commonplace for Pixar. The framework of the story mechanics are in constant flux in an attempt to always find the appropriate pacing, beats, and conclusion for the story.
Having seen Lou, this writer can tell you they found something pretty special here.
Later at the Cars 3 press conference, the atmosphere is explosive. Pixar knows they have another winner on their hands, as do the cast and crew. Owen Wilson, Cristela Alonza, Armie Hammer, and Kerry Washington were brought out with director Brian Fee and producer Kevin Reher to discuss the film.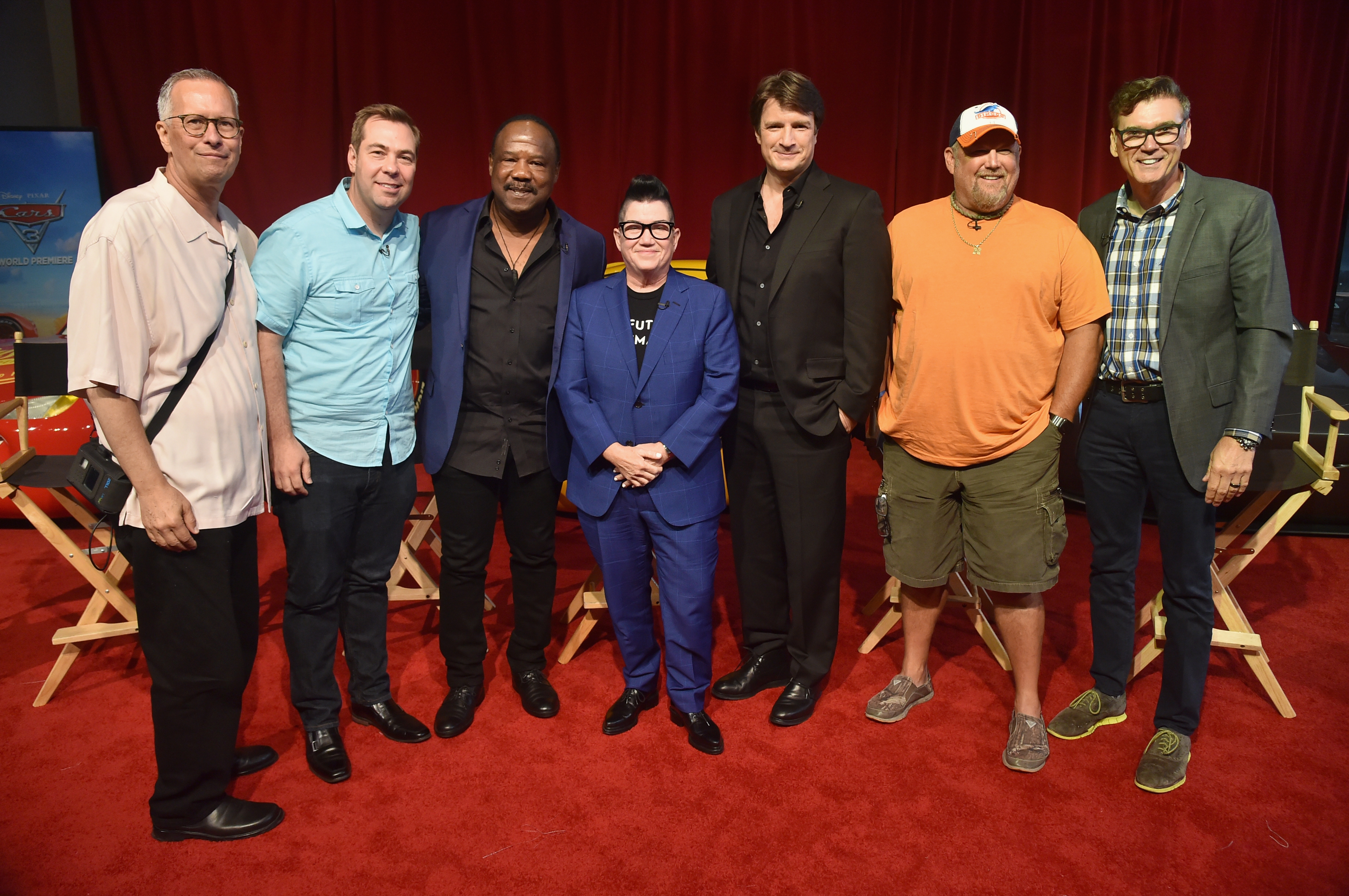 When asked why the Cars franchise endures, director Brian Fee answers, "I think it's the characters. I think there's an appeal and a realism. I think people relate to the characters… when you walk away from a movie, if it meant anything to you, if you cared at all, it's probably because you related to the characters. You can see a lot of what they're going through, and you can see a little of yourself, see people that you know… I think at the end of the day that's what we take away."
On the next gen racers and how Armie Hammer's character, Jackson Storm, impacts Lightning McQueen. "He's part of a class of racer called 'the next gen' and they're faster, they're smarter, they're better looking…"
When asked about how their characters step into the world and how they are strong female characters, Cristela and Kerry Washington had insightful comments.
On how Kerry Washington's role is a strong female character, "It's fun to see women in the film who are brave and smart, and courageous and also teachable. Women that balance having extraordinary talent and intellect but also are humble enough to learn the lessons they need to learn by the end of the film; which is that you have to step into your greatness and it's not as simple as numbers. Heart and passion is the most important thing."
Cristela Alonzo on how her character helps Lightning McQueen, "Cruz Ramirez is a great little character I loved playing. She's very good at what she does but she still has doubts about herself regarding the same skills she uses to teach the other cars. She's very relatable to boys and girls where you might have doubts about things and you don't know how you're going to pull something off. At the end of the day you realize that the only you can do your best is just by going for it and to trust your instincts… You think you can do something but you have doubts.
"It's not about a boy or a girl doing something it's about the best person doing the best that they can. I think that's such a great way of telling a story of female empowerment by reminding everyone we're all pretty much alike and we're all the same. And if you work hard, and you have the skill, whoever is the best will win."
Furthermore, when the crew was asked about their own personal mentors (mentorship is a recurring throughline in the film itself), Washington and Alonzo had micdrop worthy answers.
"I'd probably say Shonda Rhimes, my boss at ABC on Scandal. It's great to have a mentor that's a friend and a mentor. But I really look up to her as a leader and a mom and as a citizen of the world." said Washington.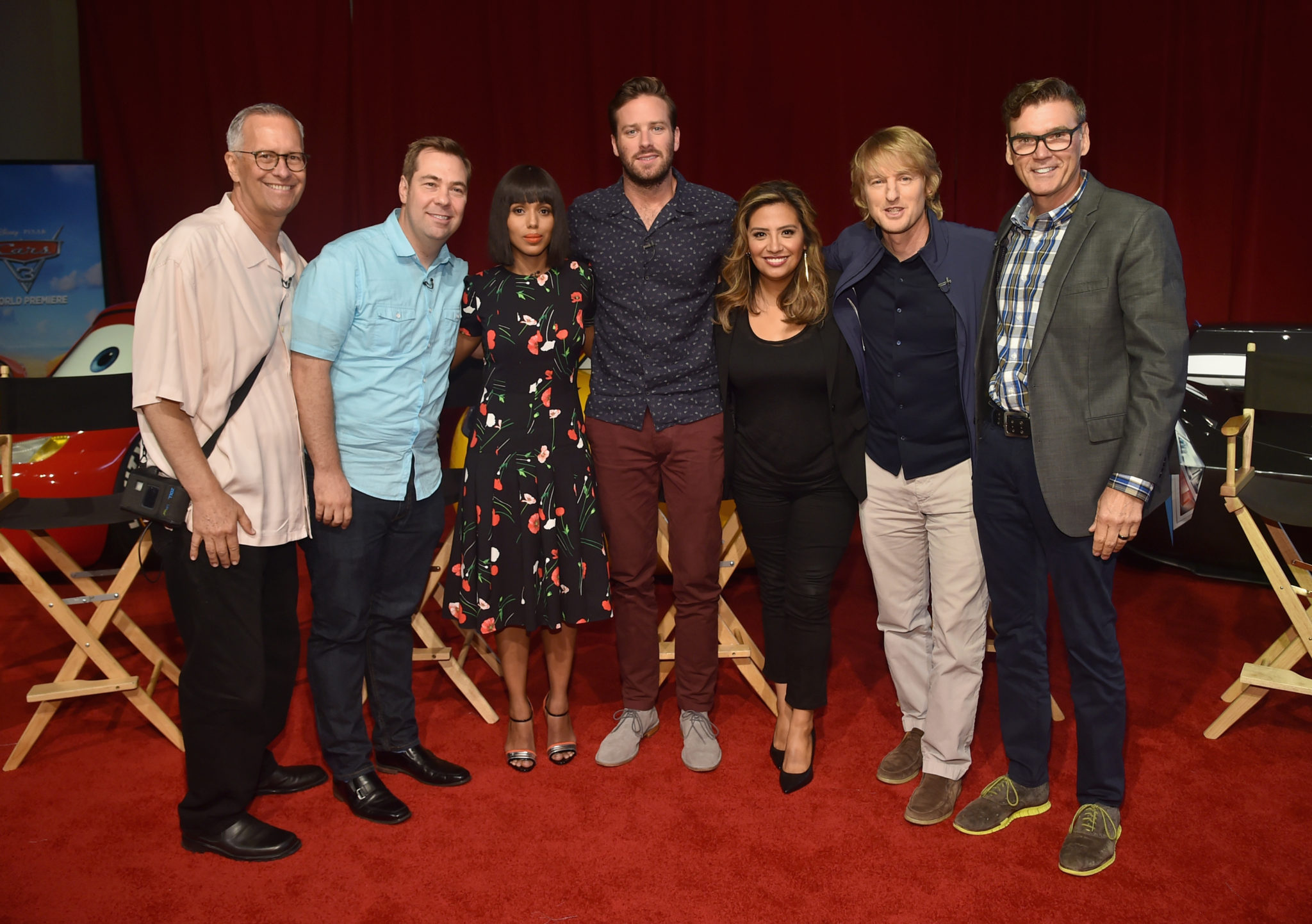 "My two biggest influences are my mom, an immigrant who came from Mexico… She came to this country and sacrificed so much so I could live my dream. It's something that we never thought was possible. With her I learned that hard work and being nice and really just giving it your all is the best way to succeed. Also, my drama teachers in school. In eighth grade my drama teacher saw something in me and changed my schedule without me knowing and told me that I had something… I grew up in a border town and acting is a million miles away from that. I thought I would just be doing a blue collar job like everybody else in my family. My teachers really taught me that if I wanted a dream I could go do it, which is why I love this movie so much because it has that theme." said Alonzo.
Alonzo continued dominating the event with her candid answers about identity and empowerment.
"I like this movie a lot because I feel like it's a good way of telling kids that they matter. When you come from a family that doesn't have a lot, a lot of times the parents tell the kids they matter because they're too busy trying to survive. I want them to know back home – because my brother's still live there and I visit there often – I want people down there to know that it's possible to have a dream and actually achieve it. Everyday I wake up so grateful that I have the opportunities that I have and it came from living in an area that everyone is so kind, warm and loving. I want them to know that everyday and every opportunity that I do, I carry that area with me because I know it's such a rarity. I just love that I get the chance to do that, not just for my family but for everybody there in my hometown.
"You can't dismiss somebody that's younger, or is inexperienced or has more experience. I think the lesson in this story is knowing that we each have something to learn from each other… You can't dismiss the kids that like iPad's and you can't dismiss the kids who grew up with VCR's."
Cars 3 opens June 16, 2017.