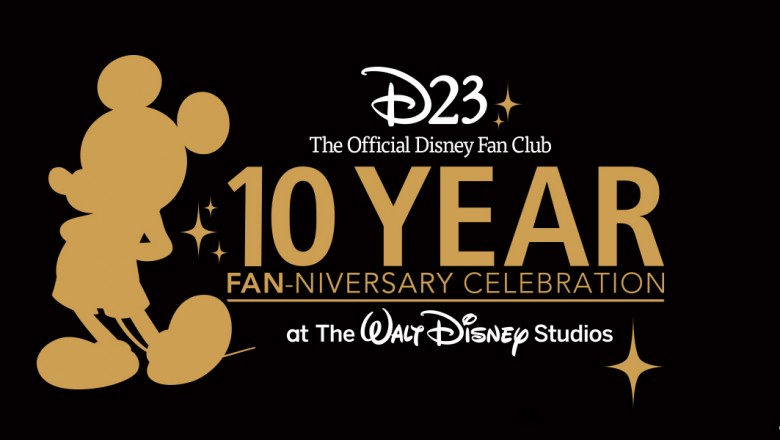 This post contains affiliate links and our team will be compensated if you make a purchase after clicking on the links.

D23 Gold and Gold Family members are getting a special treat in honor of D23's 10th anniversary next month, as the official Disney fan club has just revealed they are hosting an elegant evening reception at the Walt Disney Studios on March 10th.
The event will be held at the famed Legends Plaza, where fans will get a chance to meet some of their favorite Disney legends and honored guests that have made an impact during D23's 10 year run. The event will also be home to a wide selection of food and beverage that Walt Disney would have enjoyed. Walt's famous chili has also been revealed to be part of the menu.
The night will continue to dazzle with the Walt Disney Archives, who will be on site with a rare display of some fan favorite items and hidden treasures from deep inside the Disney Vault. All guests will get plenty of photo opportunities, including a special curated window exhibit celebrating the 50th anniversary of the Haunted Mansion at Disneyland in addition to the 90th birthday celebration of Mickey Mouse.
All attending guests will receive an exclusive gift created for the event as well as a commemorative "D23 10-Year FAN-iversary Celebration" event credential. The event will begin at 5 p.m. at The Walt Disney Studios and will last until approximately 8 p.m. Security will open The Walt Disney Studios at 4 p.m., and check-in will begin approximately 30 minutes before the start of the event.
Tickets go on sale for the event on February 7th at 10AM PST. This event will sale out quickly, so mark your calendars!