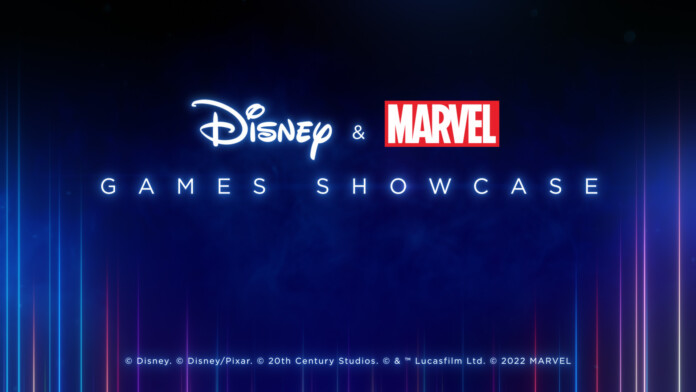 This post contains affiliate links and our team will be compensated if you make a purchase after clicking on the links.

D23 Expo 2022 finally resumed with gusto this year after a COVID-mandated hiatus, presenting news and upcoming events pertinent to every branch of the wildly extensive Walt Disney Company.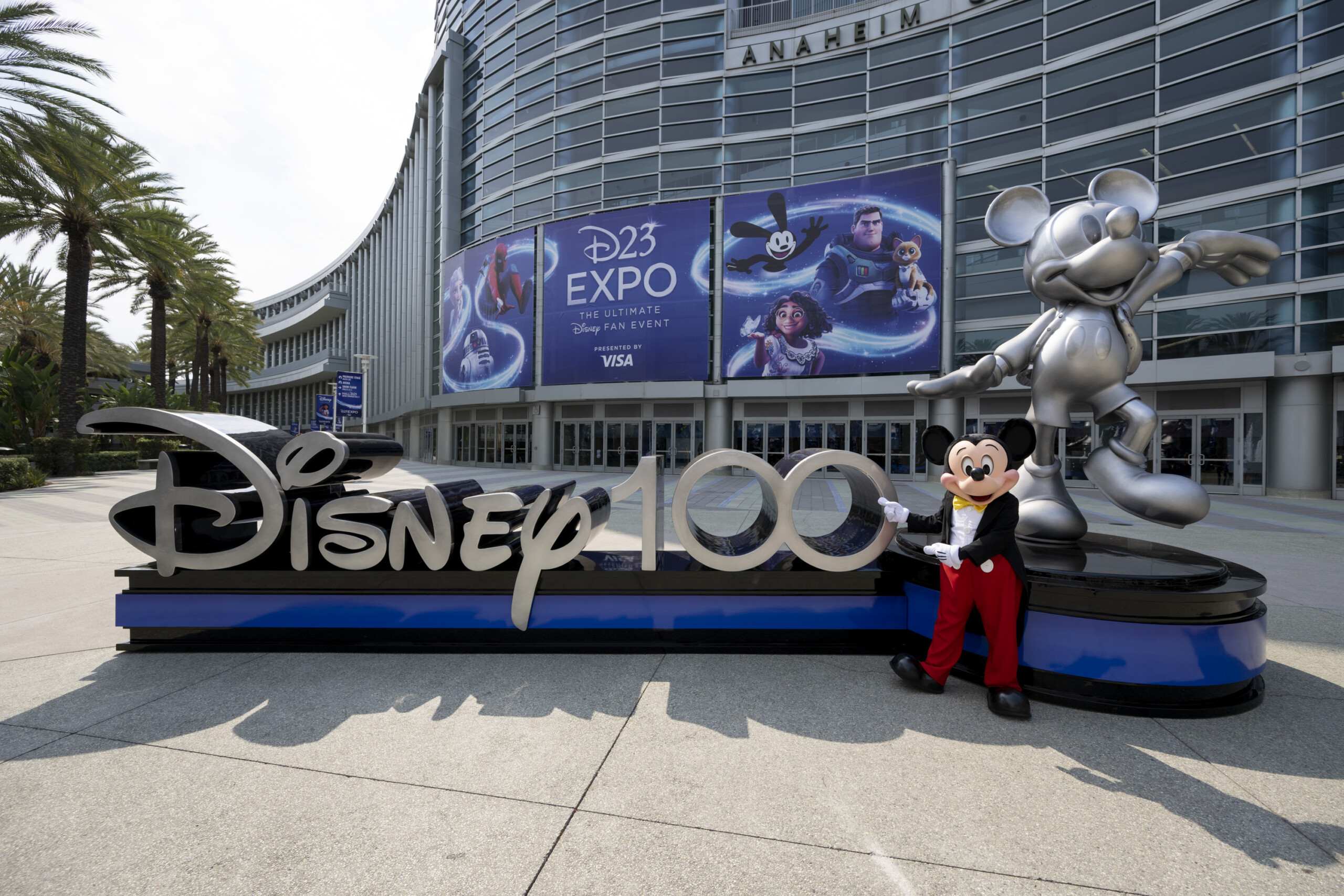 One of the highlights of the first day's activities was "Disney & Marvel Games Showcase," which revealed news about games from Disney, Pixar, Marvel, Lucasfilm, and 20th Century Studios.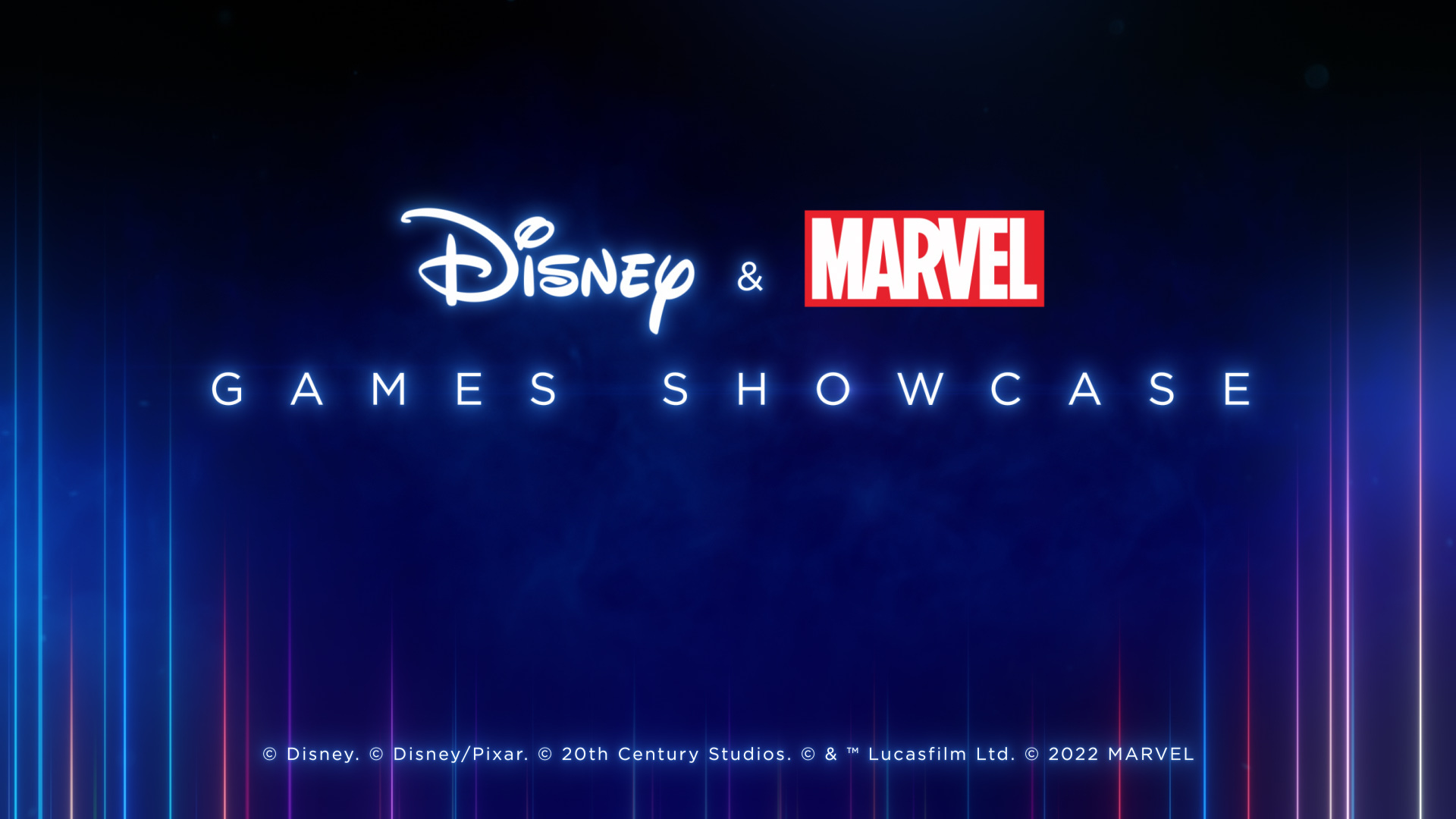 The program started off with rapid-fire trailers and clips from games new, coming soon, and updated, and also included short interviews with some of the game makers.
Premiering Games: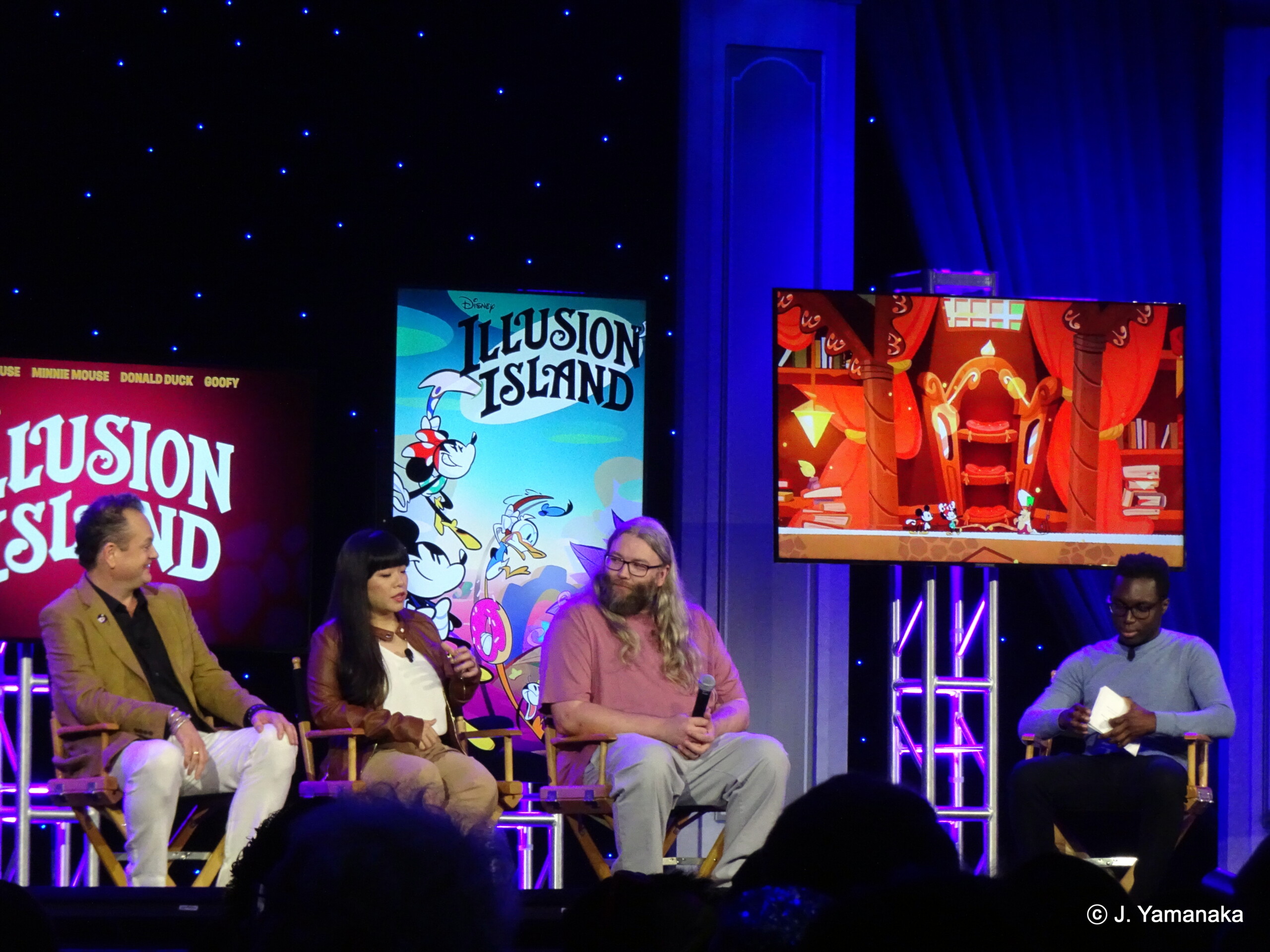 Disney Illusion Island: Mickey, Minnie, Donald, and Goofy explore the mysterious islands of Monoth and embark on a quest to recover three mystical books required to save the world from disaster. From Disney and Dlala Studios, Disney Illusion Island debuts exclusively on the Nintendo Switch™ system in 2023 and is currently available to wishlist on the Nintendo eShop today.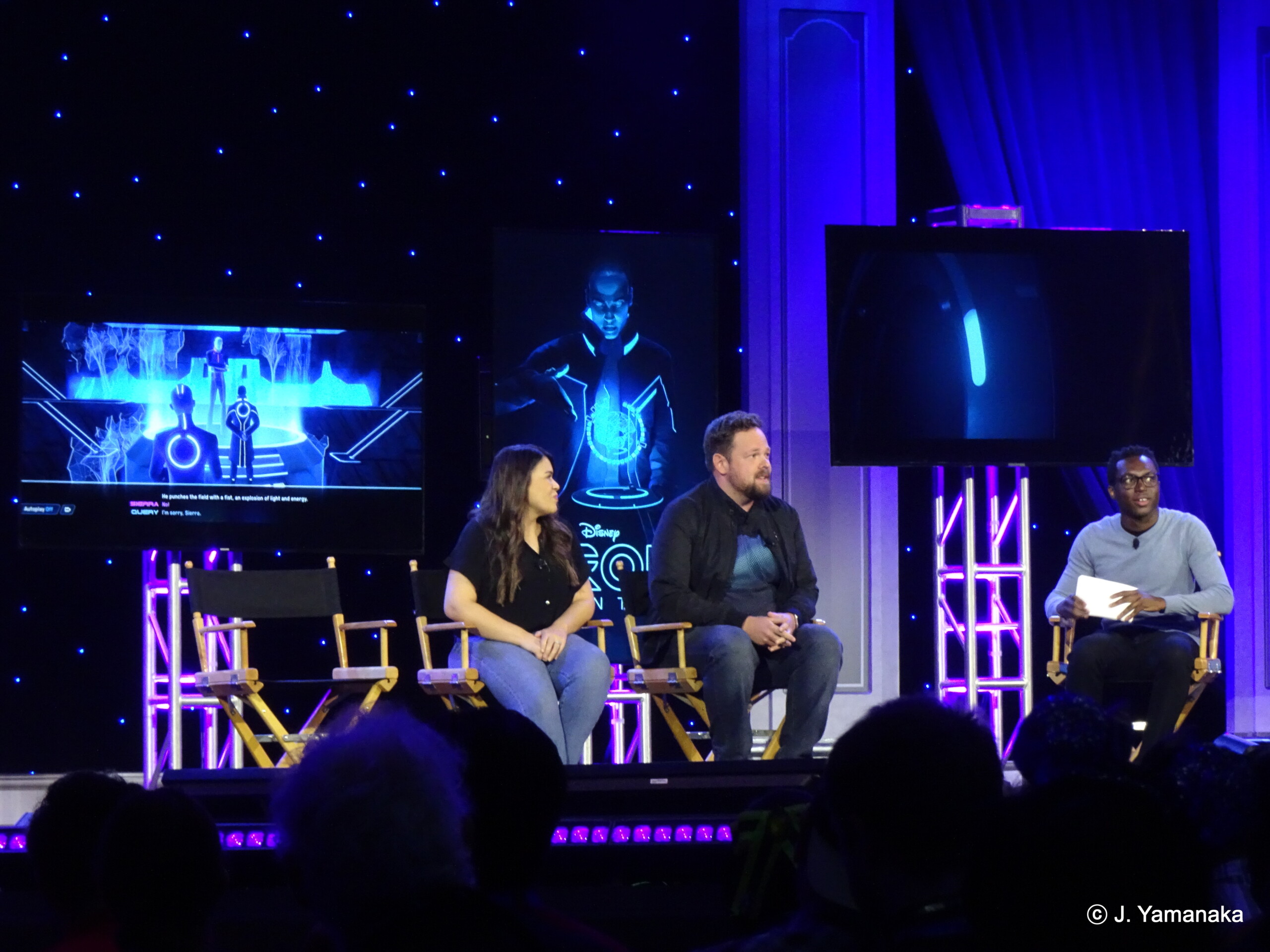 TRON: Identity: Taking place in the world of TRON, this visual novel/puzzle mystery game from Bithell Games stars Query–a detective program engaged with crime solving. It arrives on PC and console in 2023.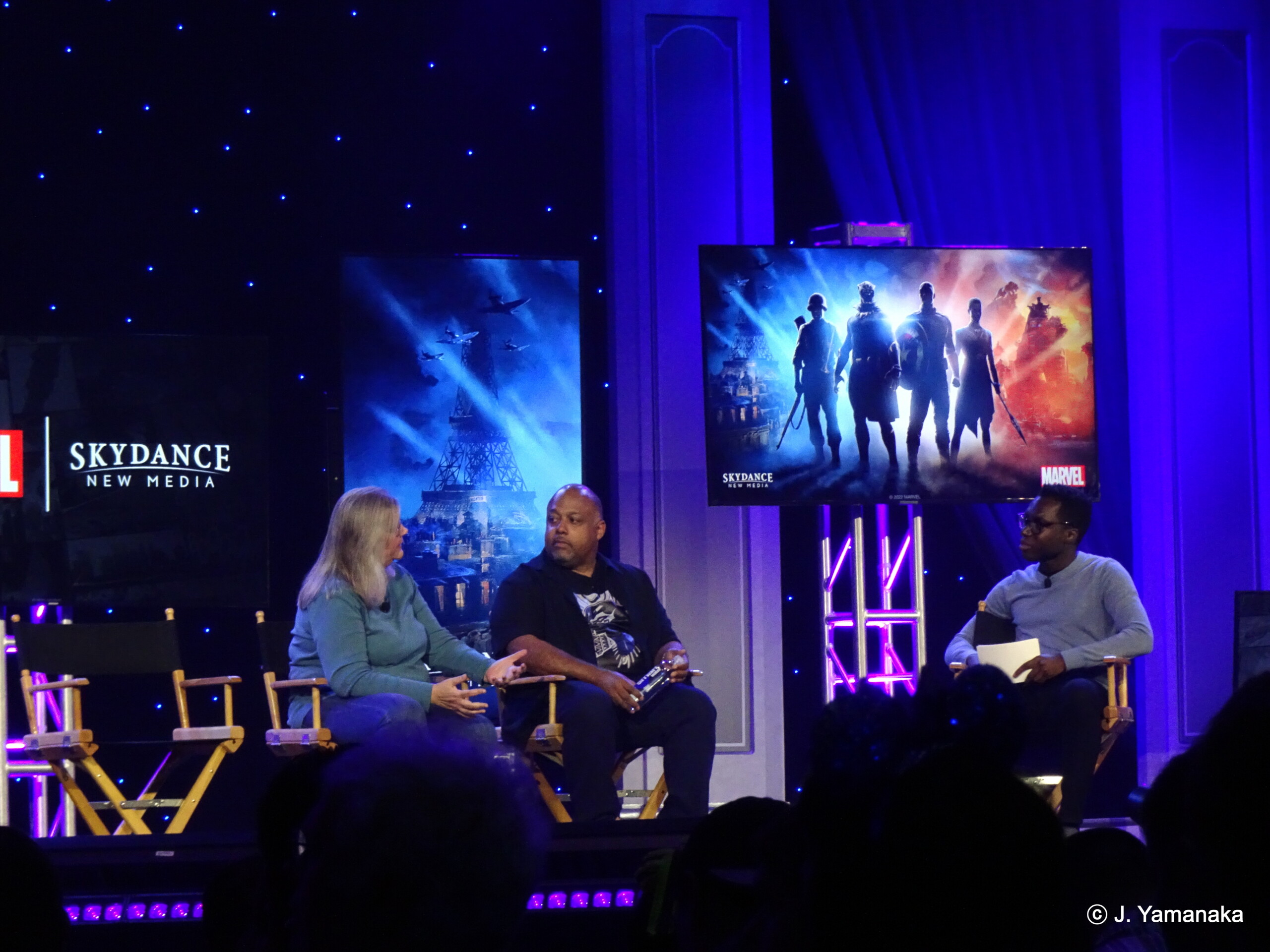 Marvel | Skydance New Media Project: Set in the Marvel Universe, this first initiative from Skydance New Media, a new AAA game studio, is a narrative adventure that features an original World War II-era story. At various points in the game, players can play four different heroes: A young Steve Rogers/Captain America; Azzuri, T'Challa's grandfather and the WWII-era Black Panther; Gabriel Jones, a U.S. soldier and member of the Howling Commandos; and Nanali, leader of the fledgling Wakandan Spy Network. Skydance New Media is helmed by award-winning writer and director Amy Hennig.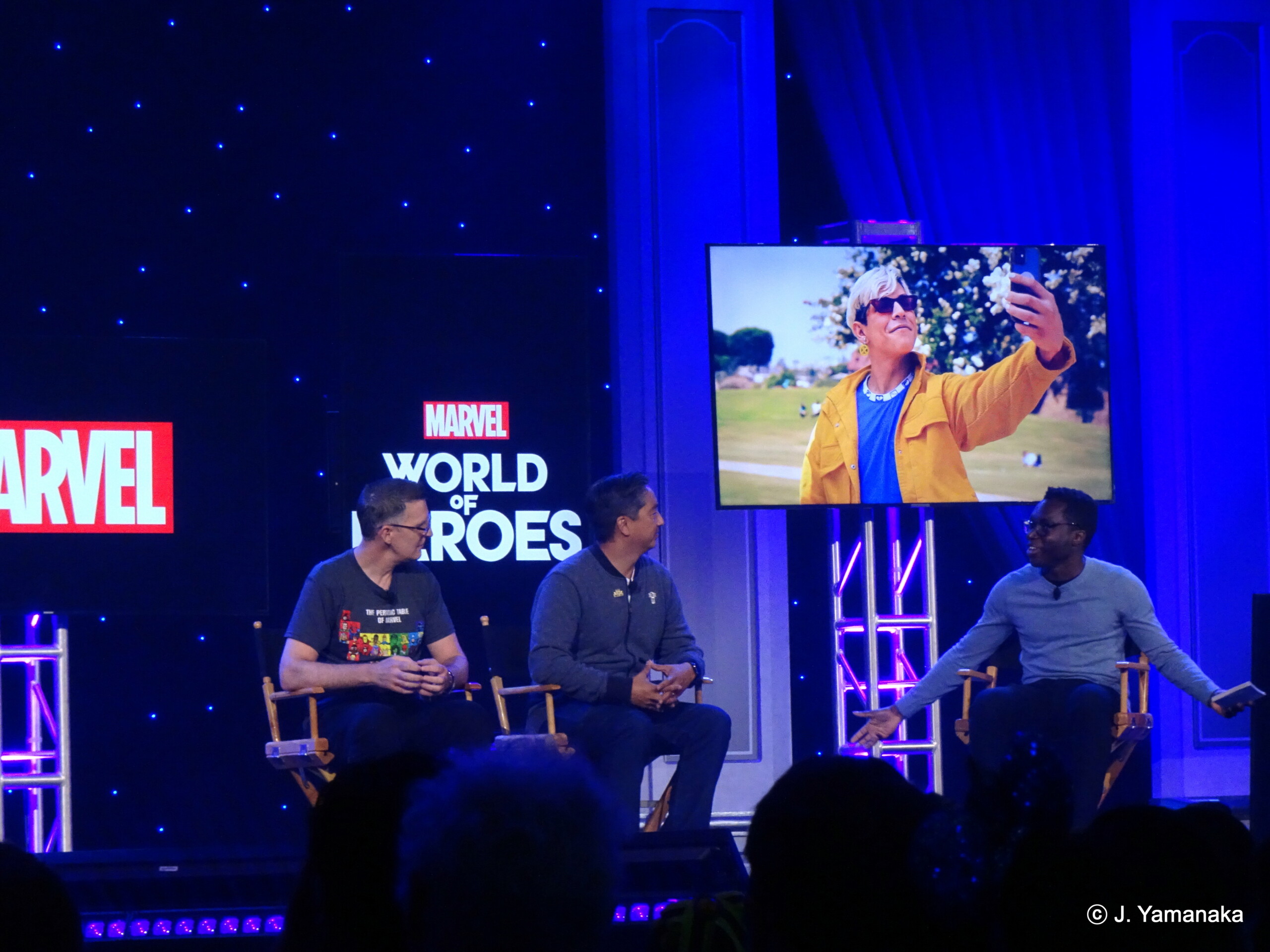 MARVEL World of Heroes: An Augmented Reality game developed in collaboration with Niantic and Marvel Entertainment, which will allow you to not only create your own Super Hero identity, but also team up with your favorite Marvel characters in the real world. World of Heroes launches globally on mobile devices in 2023, with pre-registration available now at marvelworldofheroes.com.
Gargoyles Remastered: The classic 90s platformer is getting an update to its visuals and controls with Empty Clip Studios, and coming to modern consoles and PC.
D23 Expo 2022 Games Showcase Highlights
Sneak Peeks:
Avatar: Reckoning: A mobile MMORPG shooter, players got a quick look at avatar customization and some of the new game modes and regions of Pandora. Coming soon.
Aliens: Dark Descent: A tactical squad-based action game in which gamers confront a Xenomorph outbreak with Colonial Marines. Arriving next year on PC and consoles.
Additional Content:
Disney Dreamlight Valley: The life-sim adventure game now in Early Access will be adding a Toy Story update with new quests involving Woody and Buzz Lightyear.
Disney Mirrorverse: Hades and other villains will come to the Mirrorverse at Halloween time to engage in battle with the divergent universe Disney and Pixar characters. This mobile game is currently available on the App Store and Google Play.
Disney Speedstorm: Monsters, Inc content will be added to Disney Speedstorm in a planned update with new racers Sully, Mike Wazowski, Celia Mae, and Randall, along with "The Factory, " a new Monsters, Inc. inspired racing track. Disney Speedstorm launches soon on Nintendo Switch™, PlayStation®5, PlayStation®4, Xbox Series X|S, and Xbox One and PC.
MARVEL Strike Force: Players will be able to recruit Red Hulk on September 13 as Apocalypse's newest Horseman of War. MARVEL Strike Force is available on the App Store and Google Play.
LEGO Star Wars™: The Skywalker Saga: The Galactic Edition will launch on November 1st with 6 new 13-character packs including popular personalities such as Cassian Andor, Reva, Captain Rex, and more. LEGO Star Wars: The Skywalker Saga Galactic Edition will be available for the Xbox One family of devices including Xbox Series X, PlayStation®5, PlayStation®4, Nintendo Switch™ and PC.
Coming This Year:
Return to Monkey Island (September 19): A new adventure for the famous series' Guybrush Threepwood releases on PC and Nintendo Switch on September 19, International Talk Like a Pirate Day.
MARVEL SNAP (October 18): A card battle game that utilizes the entire Marvel multiverse will launch globally on mobile and PC on October 18th. Players can pre-register for the game now.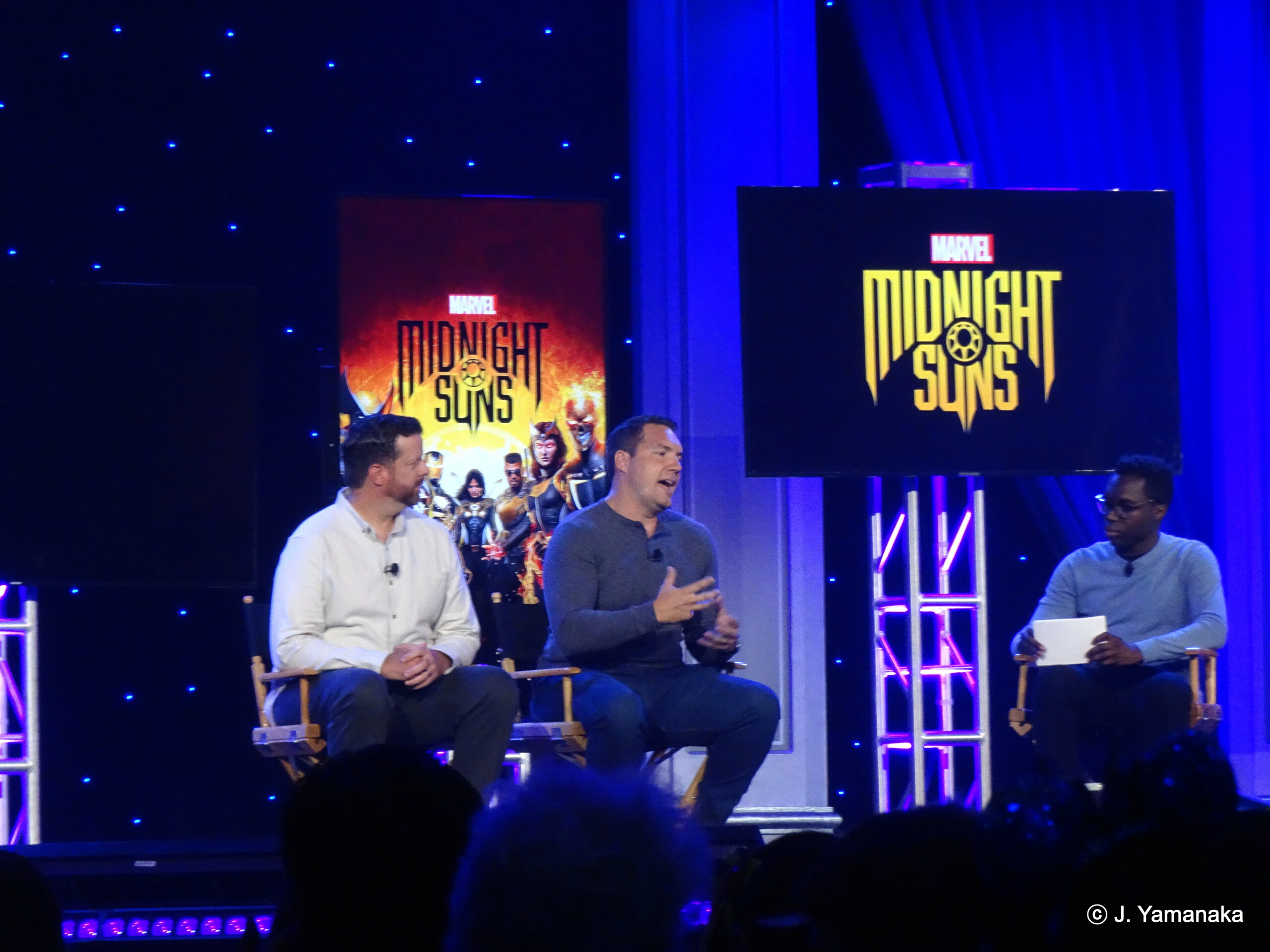 Marvel's Midnight Suns (December 2): A set of Prequel Shorts that set up the backstory for the formation of the Midnight Suns will premiere October 31, 2022, on the Marvel Entertainment YouTube channel. The tactical RPG that has players battling unsavory supernatural elements alongside legendary Marvel heroes will launch on December 2 for Windows PC, Xbox Series X|S, and PlayStation® 5.