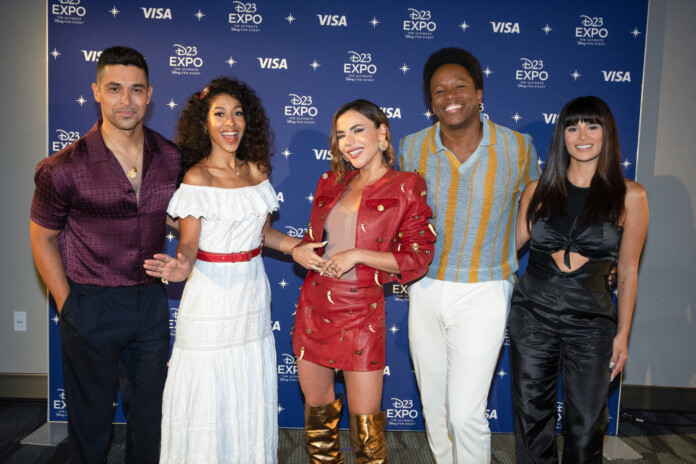 This post contains affiliate links and our team will be compensated if you make a purchase after clicking on the links.

One of the many star-studded panels at D23 Expo this year was the joyful and very specifically named "A Celebration of Disney Animation's Encanto — Technology Powered by AT&T 5G"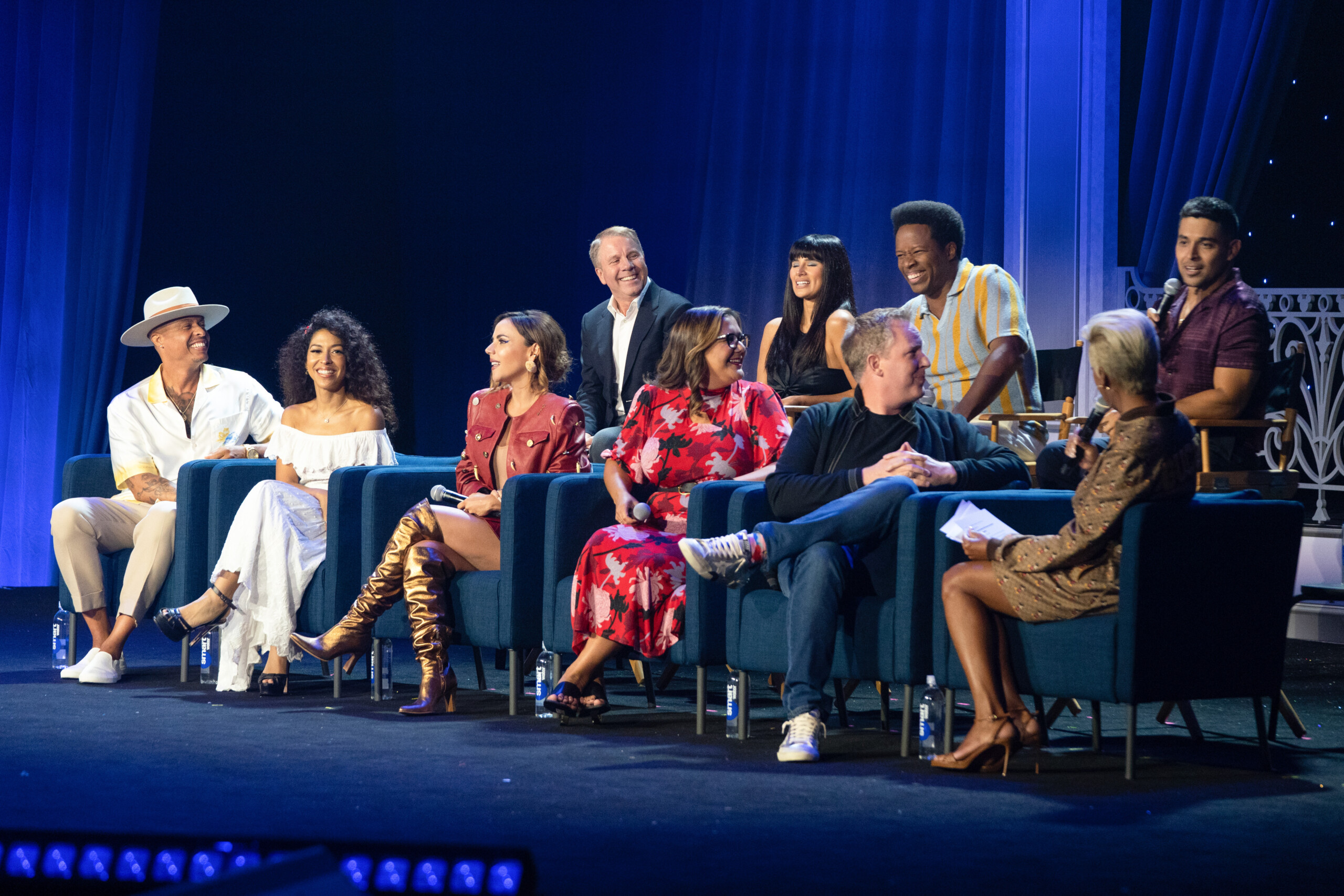 Hosted by Tamron Hall, this panel of filmmakers included choreographer Jamal Sims, Adassa (Dolores,) Clark Spencer (President, Walt Disney Animation,) Carolina Gaitán (Pepa,) Diane Guerrero (Isabela,) producer Yvett Merino, Mauro Castillo (Félix,) writer/director Jared Bush, and Wilmer Valderrama (Agustín.)
Highlights:
Sims on the process of choreographing "We Don't Talk About Bruno:" "It started with conversations with our directors, producers…talking about the story. For me, that's where I connect. I have to know what the story is and what story I'm telling through movement…I really wanted to make sure that if the words went away, the movement would tell the story, you know, and so that was really important to me."
While songwriter Lin-Manuel Miranda could not be there in person, he joined the panel virtually through the magic of AT&T 5G.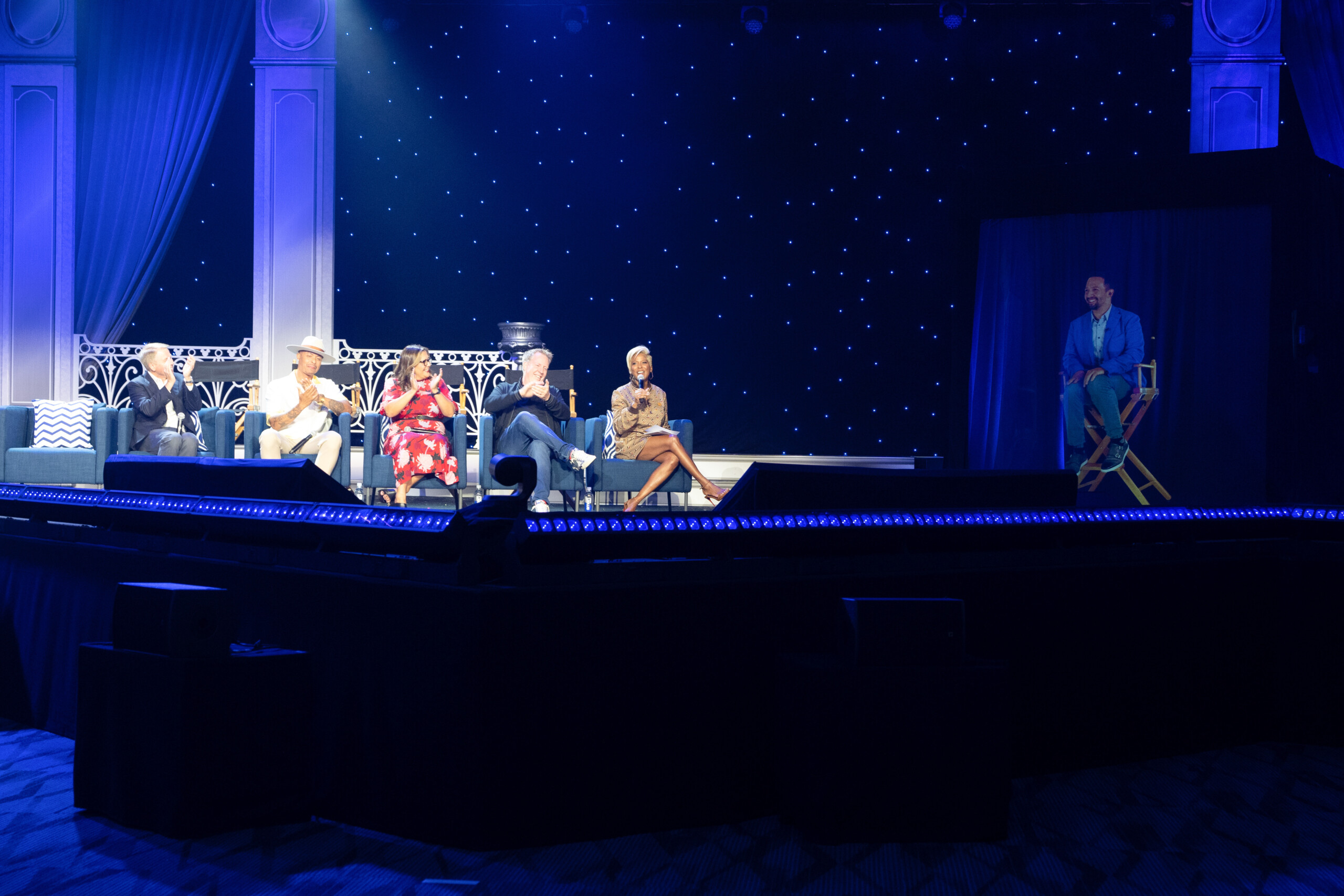 Miranda: "I'm trapped in Bruno's tower…and if you remember, they never really explained how Mirabel got down from there?" Bush: "Shh! Shh!"
Asked how he got involved with the project, Miranda said he had heard "rumblings" about a Latin-themed Disney animation piece while he was working on Moana, and told anyone who would listen that it was something he had been preparing for all of his life–"put me in that room!"
After a brief discussion about the difficulties of making a film together but apart during COVID times, Miranda reflected on the influences of the time: "…to piggyback on what you said about making this during the pandemic. It's not lost on me that the two biggest sort of chart hits were 'Surface Pressure' and 'We Don't Talk About Bruno.' I wrote those in April and May of 2020, like at the height of this

t

hing. I was living with my in-laws.

'Surface Pressure' is about how do I keep my family safe?

a

t the bottom of the day, and '

We Don't Talk About Bruno' is about

what are we allowed to talk about in front of your mother?…S

o I think some of t

hat secret sauce is why that resonated w

ith people. I think w

e all went through versions of t

hose two questions, like how do we live with each other when we're all under one roof? and how do we stay safe?"

Valderrama on seeing his character for the first time: "…You were in that room and your character pops up and it hits you in the heart so incredibly. It just goes wow that's…that's me, and that's gonna be me forever. It's a beautiful gift, and only Walt Disney Animation Studios has the capability to bring that magic to all those actors. And the memories that we remember growing up with, now we can provide to our kids. It's unbelievable."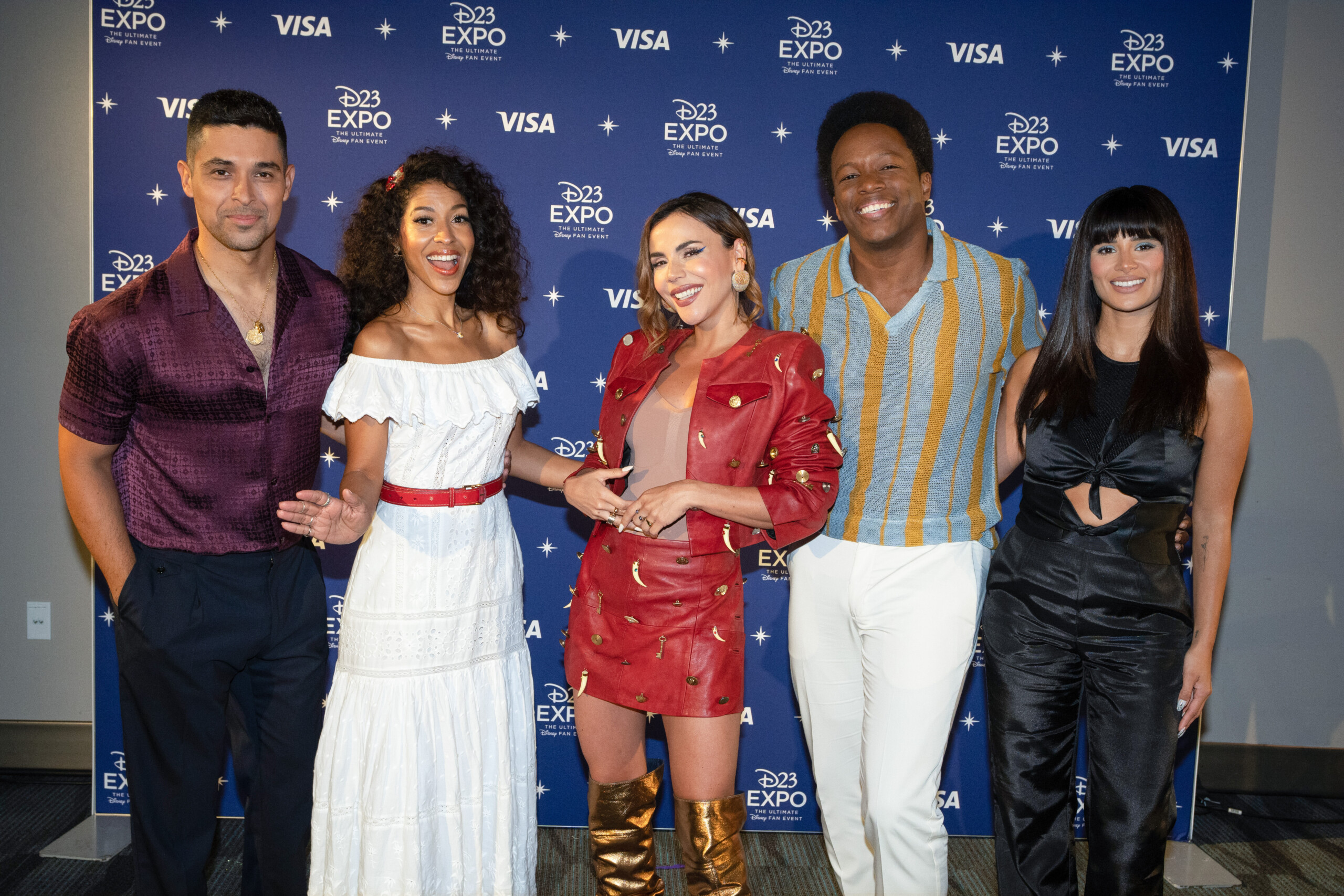 The rest of the cast had similar emotional responses to their characters, and often found they shared goals and dreams with them. From Isabela's need to let go of perfection, to Pepa's ability to allow herself to feel whatever she feels in the moment, to Dolores' soft-spoken, centered nature, they all found elements of themselves in the characters as well as aspirational traits they wished to take from the characters.
A special event was then announced: "ENCANTO AT THE HOLLYWOOD BOWL." For two evenings, November 11 and 12, the Encanto cast will reunite to perform songs from the film in an immersive concert experience with a live orchestra and 50-person ensemble. The cast will include Stephanie Beatriz (Mirabel Madrigal), Carolina Gaitán (Pepa Madrigal), Olga Merediz (Abuela Alma Madrigal), Jessica Darrow (Luisa Madrigal), Diane Guerrero (Isabela Madrigal), Adassa (Dolores Madrigal), Angie Cepeda (Julieta Madrigal) and Mauro Castillo (Félix Madrigal.) Chris Howe and Jamal Sims will direct, and the orchestra will be conducted by Anthony Parnther.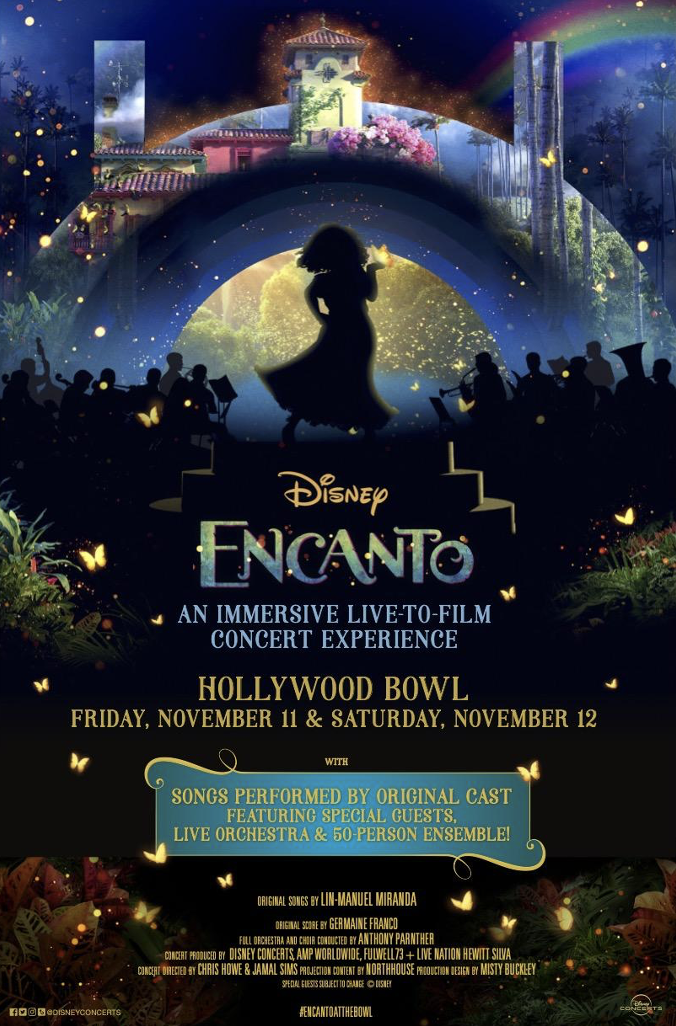 Tickets go on sale at 10:00 a.m. PT on Friday, Sept. 23. American Express® Card Members can purchase tickets before the general public beginning Sept. 20 at 10:00 a.m. PT through Thursday, Sept. 22, at 10:00 p.m. PT.
The panel ended with a rousing sing-along of "We Don't Talk About Bruno," perhaps giving a taste of what lucky concert-goers will experience at the Hollywood Bowl in November.