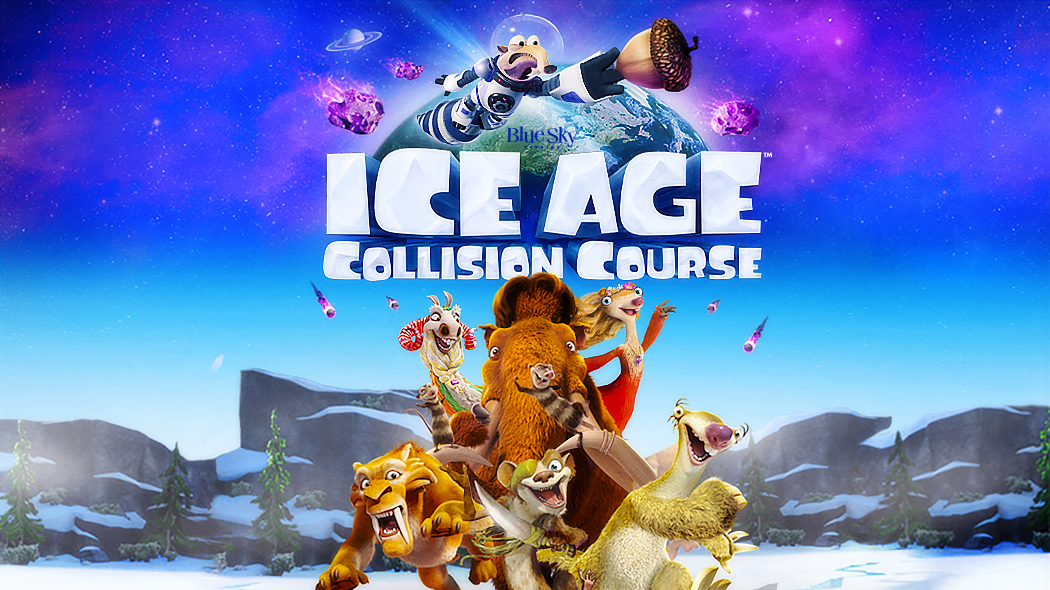 This post contains affiliate links and our team will be compensated if you make a purchase after clicking on the links.

Discovery Cube in Orange County was the site to celebrate the release of Ice Age: Collision Course on Blu-Ray, DVD and Ultra HD Disc. The morning began with breakfast and photo opportunities with Scrat at the Bean Sprouts Restaurant inside the Cube.
Director, Galen Chu and Story Artist Jony Chandra were on hand to share various aspects of the film. Chu talked the latest installment in the Ice Age Films leading them into space.  Through a series of film clips and stills, along with deleted scenes, Chu walked us through scenes showing how well the Ice Age characters and the theme fit. Trying to incorporate the usual antics of Scrat and the gang, into the space theme led to the use of purple as the main theme color adding depth and a sense of outer space-ness to the film.
Story Artist Jony Chandra gave the audience a step by step lesson on drawing Scrat which was the highlight for many. Visit the Ice Age website to learn how to draw the Ice Age Characters and enjoy games, videos and more!
UCLA Professor, Abby Kavner shared her love and collection of rocks and while teaching us about the real world impact that Scrat's antics in space could cause.
Rounding out the event was a tour of the Cube with a demonstration in several of the exhibits that tied into the film. The Mission Control exhibit is hands-on control room like the one located at the Jet Propulsion Lab where we were able to land a rover on Mars. The Science of Hockey exhibit taught us all about the mathematical side of the game and allowed the little visitors to practice being a goalie. The third exhibit talked about our global warming and the effects on our planet. Along with the many other learning tools and displays, The Discovery Cube is a great place to visit for a fun day of learning.
The event was a huge success for my family in combining the learning aspects with the fun of the new film.  Ice Age: Collision Course is NOW available on DVD, Blu-ray and Ultra HD Disc.
Ice Age: Collision Course brings back Scrat who is once again pursuing the elusive acorn.  This time around, Scrat's adventures set off cosmic events, sending Buck, Manny, Ellie, Sid, Diego and the rest of the herd on an action packed adventure to survive the "Scrat-tastrophe!" Grab your copy today.