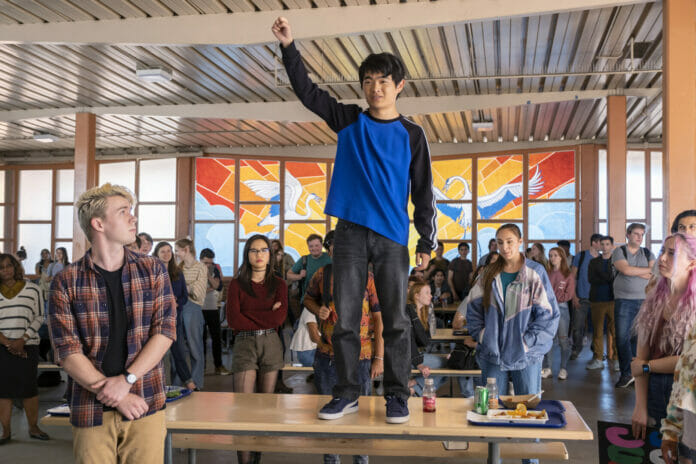 This post contains affiliate links and our team will be compensated if you make a purchase after clicking on the links.

American Born Chinese is the Disney+ answer to Netflix's Stranger Things. A teenage ensemble cast backed with storytelling that involves their parental figures that develop a story with strong character development for viewers of all ages. A coming of age story that brings fantasy elements into the ordinary parts of our characters' lives, to make for a story worth following.
American Born Chinese based on the graphic novel by Gene Luen Yang is a story worth telling in a series format, to develop its characters better and make for compelling storytelling all while giving us martial arts-fueled action. The martial arts action depicted in the show shares the same sensibility as its graphic novel counterpart in propelling the story forward while making for heroic action.
This show is a true and tried story of a hero's journey. This style of storytelling on the big screen has been cemented in our minds by way of the Lord of the Rings Trilogy with Frodo and The Original Star Wars Trilogy with Luke Skywalker, which is told here by way of the series lead Jin Wang played by Ben Wang, through his unlikely journey as a guide to the series ultimate journey.
Like any hero's journey, there is a reluctant hero found in Jin, the series begins with his seemingly ordinary beginning of the school year rituals, which are then interrupted by the placement of a new student in his school and one who begins to upset Jin's social life in a humorous fashion. The two go from forced acquaintances to friends that are on a journey toward something bigger than themselves.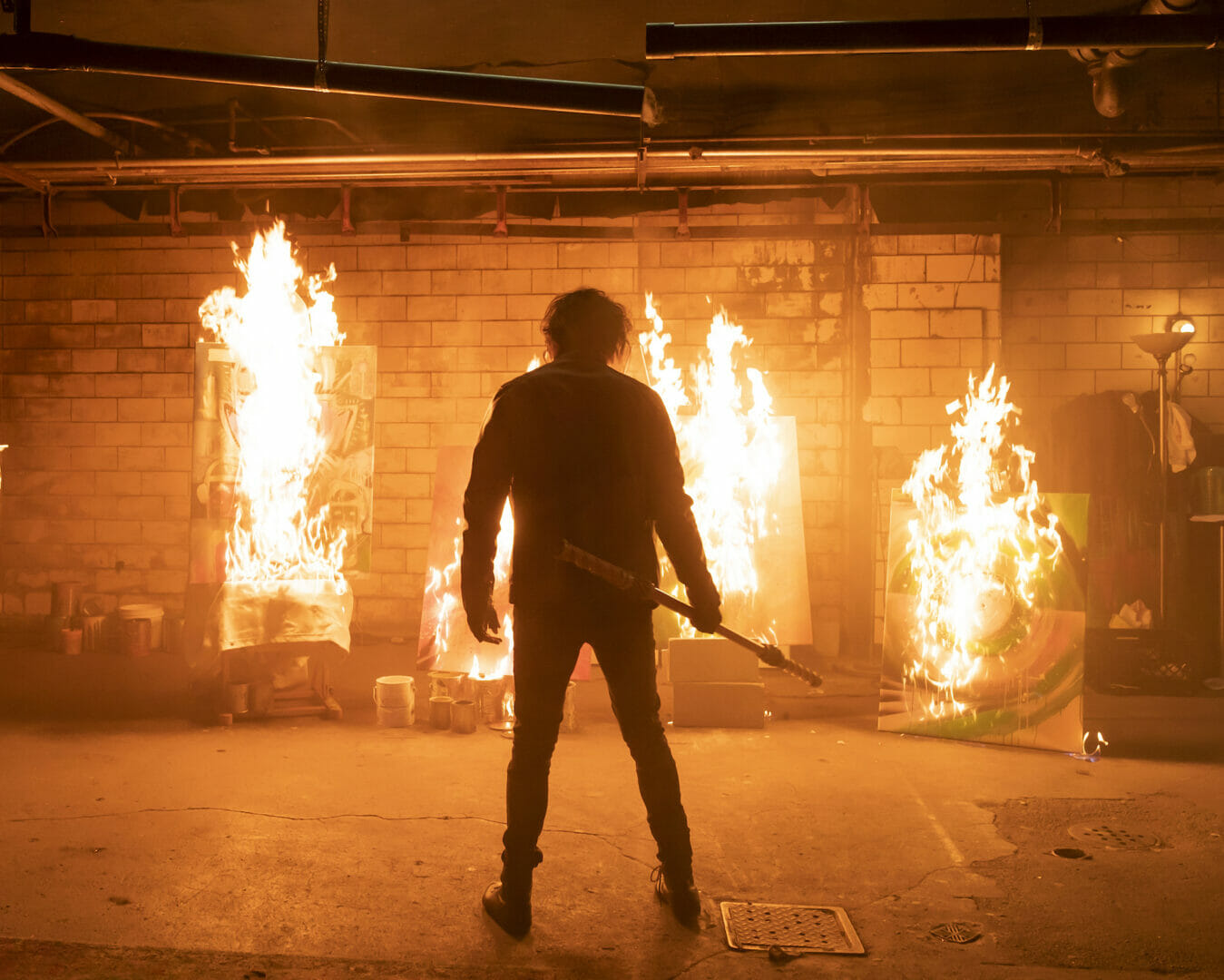 Jin's friend and storied companion is Wei-Chen played by Jim Liu. It is Wei-Chen's character that opens the show and then his story opens each episode to lay the basis for the episode being told ahead. This opens up each episode in the style of traditional Chinese cinema and against the backdrop of traditional Chinese mythology. His character is developed from traditional Chinese stories that are literally dropped into our central hero's boring life turned exciting journey.
Wei-Chen's motivations are the Mcguffin of the show and what upsets the main character's life to make a choice. That starts after the first true fantasy action element is showcased in our real world when the truth is told by his companion, "It's real I'm not from this world and I need your help". The choice he is left with is to be different from what he thinks and from what he is expected to be as an ordinary kid,  but to be more to be a hero that literally gets to stand alongside his cultural "superheroes".
If the series is an answer to other shows, then this is different as it highlights the heroism and hopes with a grounded story that hopes to reach a wider family audience with more culturally celebrated fantasy. Any difficulty that may come from the show is the use and respect towards its source material, that of the graphic novel, and the use of weaving of traditional Chinese cinema by having the fantasy as well as real-world elements told in fashion on top of being told in mostly the Chinese language.
This is done it would seem for the audience to embrace Chinese culture storytelling in this very serialized American show and executed masterfully by the show's creative team which includes Destin Daniel Cretton who has brought another popular Chinese character and sensibilities to general audiences in Marvel Studios "Shang–Chi and the Legend of the Ten Rings".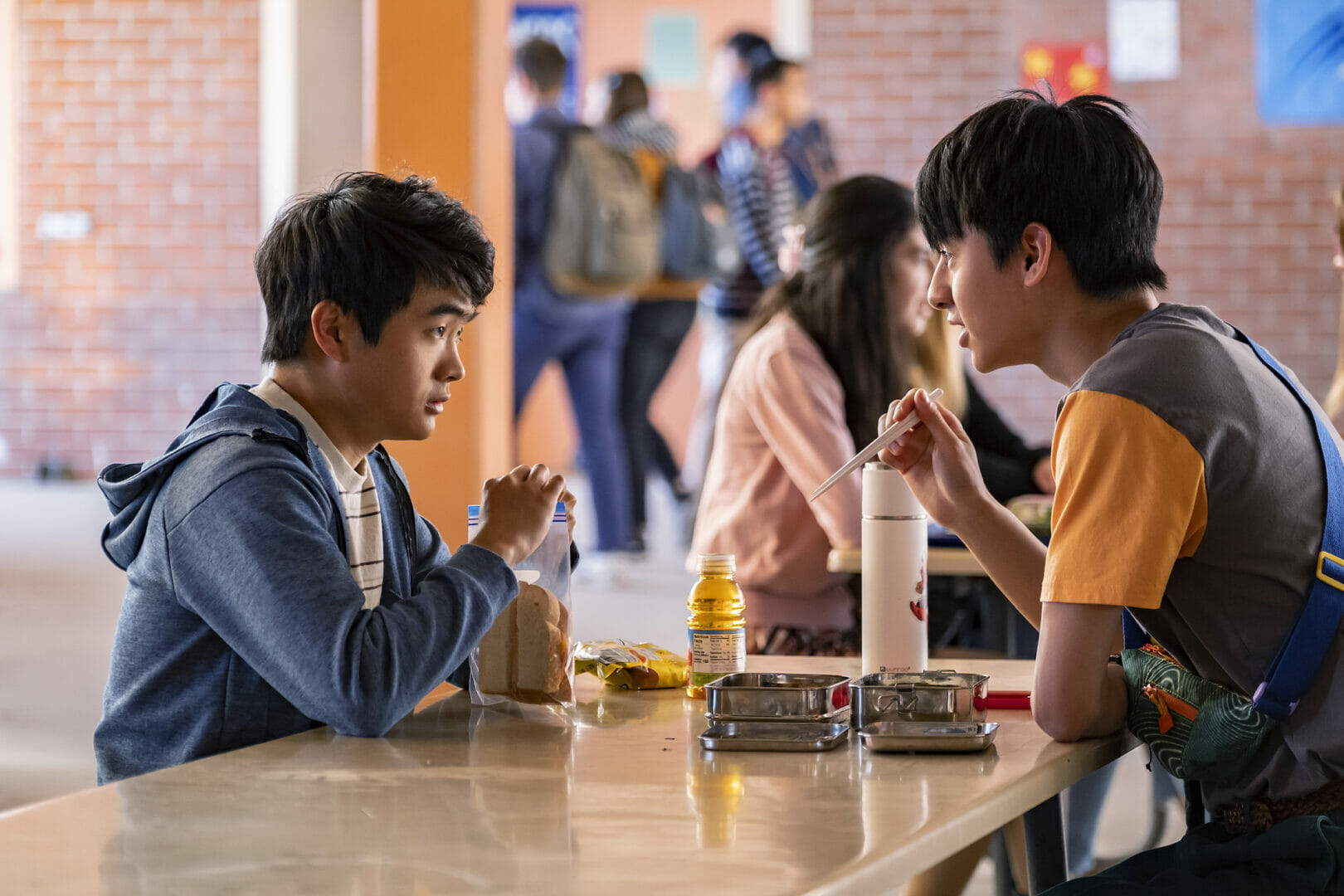 The direction brought to the show by Cretton really amplifies the fantasy elements of the show while also grounding the human elements that we can all relate to. Most audiences won't care about the heart and soul behind any big action set pieces across projects if the reason why it is happening is not first explored. The imaginative storytelling only works in the show because the rest of the story is grounded and the human characters introduced can be found sympathetic by any member of the family watching at home, whether that viewer is the parent or a child.
The show does not shy away from the experience of a Chinese American in the modern age but rather drives the show forward in this aspect of the main characters' lives. In doing so this show is a beautiful telling of one Chinese American's family yearning to understand and fit into their American life. The show does this wonderfully while being disguised as a coming-age fantasy adventure. Whether this storytelling is portrayed in the workforce for the main character's parent or the main character himself being an awkward high school, both are told in heartfelt ways, that we can all relate to.
The instances of the Asian American experience are touched upon within each episode, where different cultural experiences are highlighted. The family participates in different examples of Asian American traditions throughout the series. Some examples of this are the support of local Chinese businesses, to eating traditional foods at home, and even the community involvement of the local Chinese church. These elements are grounded so when the fantasy sequences come to full display, the viewer may be complied to believe that it is possible that they too could experience the unexpected in their everyday lives.
Filling out the cast who make up the heart and larger message of the show are several mainstays from the Asian American community in Hollywood. Beginning with the always dependable Chin Han who plays Jin's dad Mr. Wang. Mr Wang's character arc makes for a compelling story that although ordinary is relatable to anyone in the workforce as well as anyone who is a husband and a father. His story as an immigrant husband and a father shows why this character actor is dependable in the projects he appears in time and time again. Rounding out the cast and who play the fantasy characters in the series are Daniel Wu and Michelle Yeoh who are the legends from mythology come to life who must contend with how this hero's journey will affect our very real world.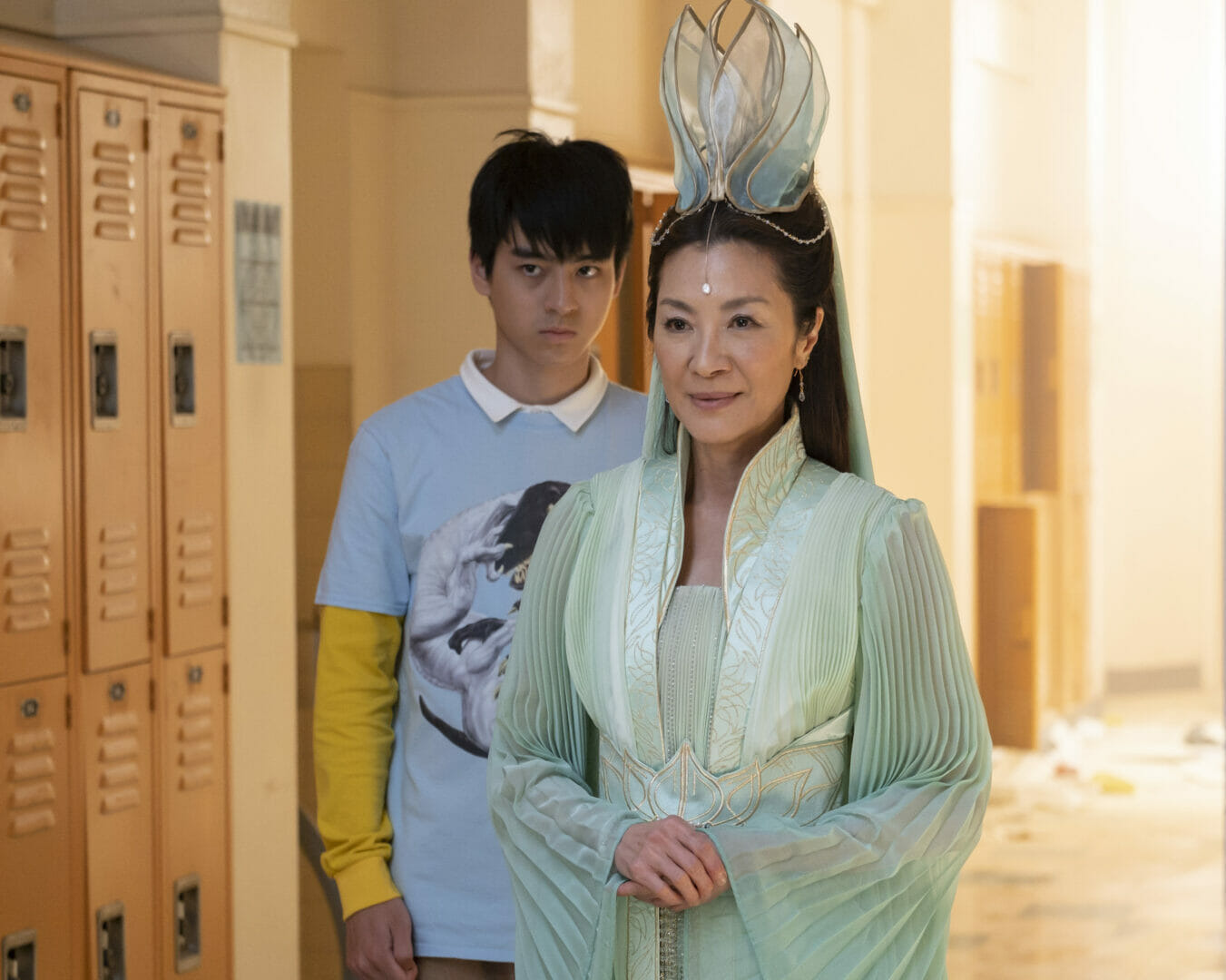 Michelle Yeoh plays the Obi-Wan Kenobi to Jin Wang's Luke Skywalker, both in their stories can help the hero on his journey but cannot take it for him. Rounding out the cast is Key Huy Quan as Freddy Wong whose character is an upsetting reminder of what society at some point perhaps expects Asian Americans to be rather than what Asian Americans truly are. All give satisfying performances in this already satisfying series.
At times this show is a slow burn like any streaming series in its category. But it pays off with strong character-driven moments in what makes a case for a compelling performance. Any good story reminds us of how we live and what we can do better to change it, this displays that here for a whole new audience while also reminding their elders to come along for the journey. Everyone can enjoy this hero's journey, especially when that hero is one who it would seem enjoys magna, the MCU, and elements of the DC universe and loves superhero storytelling just like me and you. Get ready to meet a new hero in American Born Chinese.