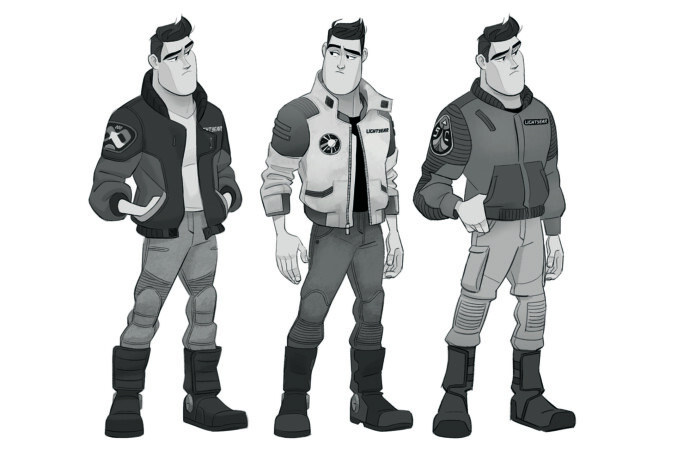 This post contains affiliate links and our team will be compensated if you make a purchase after clicking on the links.

On June 17, 2022, theater-going audiences will get to experience the origins of everyone's favorite toy spaceman in Disney and Pixar's 26th feature film Lightyear.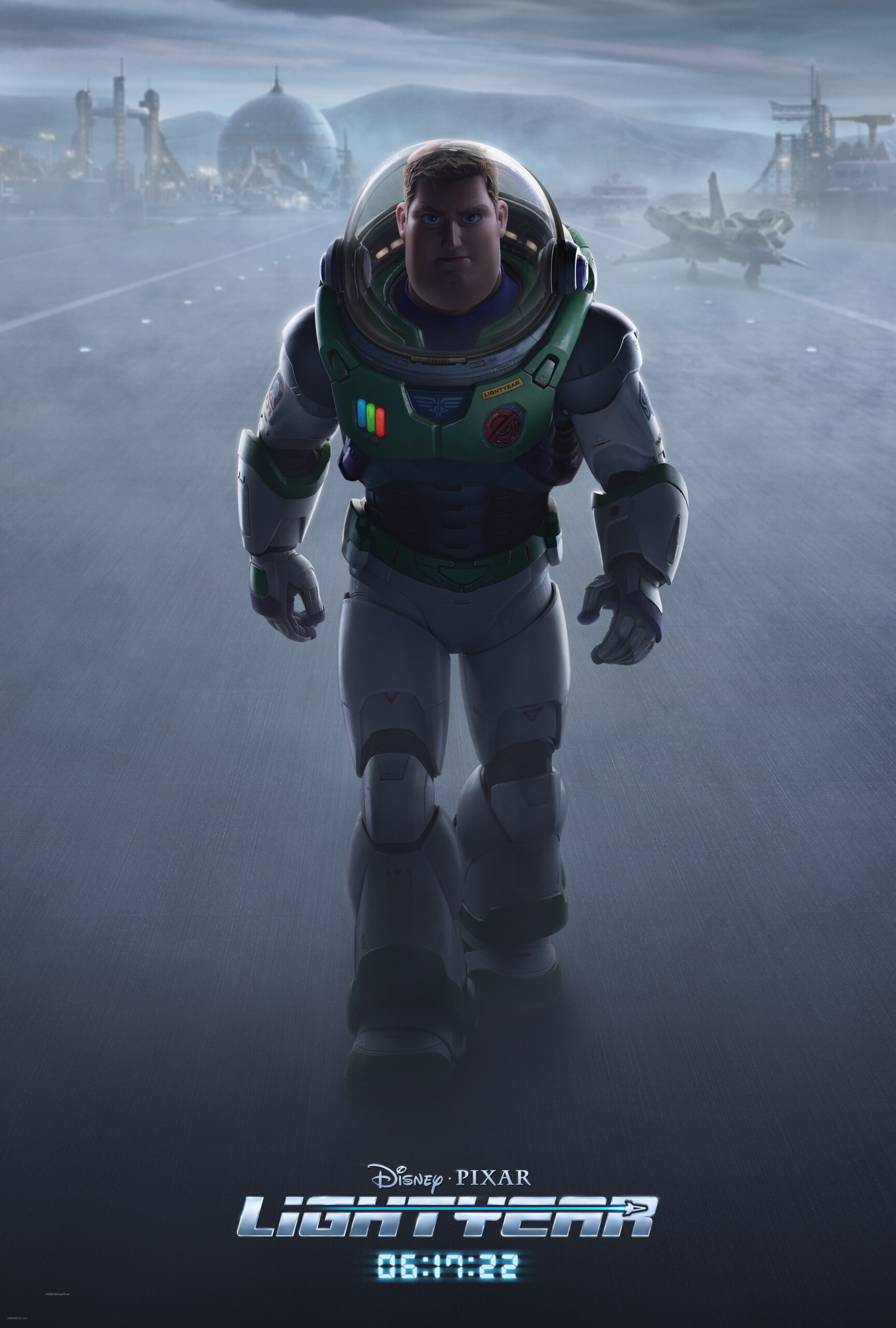 Lightyear shows us the origin story of Buzz Lightyear (the toy) in the form of the science-fiction adventure film featuring Buzz Lightyear (the human character) that captured Andy's imagination and spawned a huge toy franchise.
For an early look at the making and development of Lightyear, Socalthrills.com was given the chance to hear from several of the creative forces behind the film including Angus MacLane (Director/Screenwriter,) Galyn Susman (Producer,) Greg Peltz (Sets Art Director,) Fran Kalal (Tailoring and Simulation Supervisor,) Jane Yen (Visual Effects Supervisor,) and Jeremy Lasky (Director of Photography.) In this first half, MacLane and Susman give some insight into the story development of Lightyear, as well as introduce us to the voice cast and music.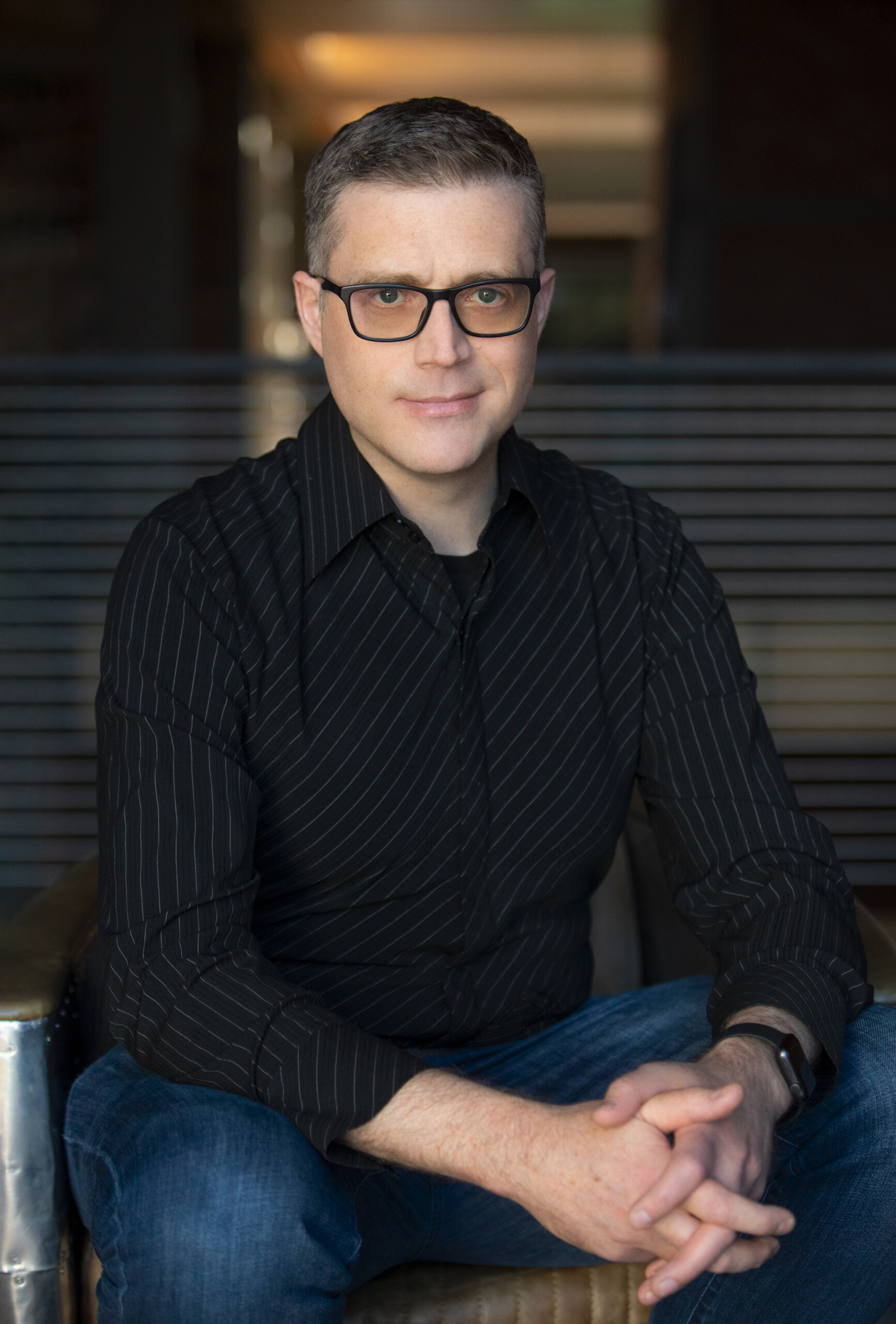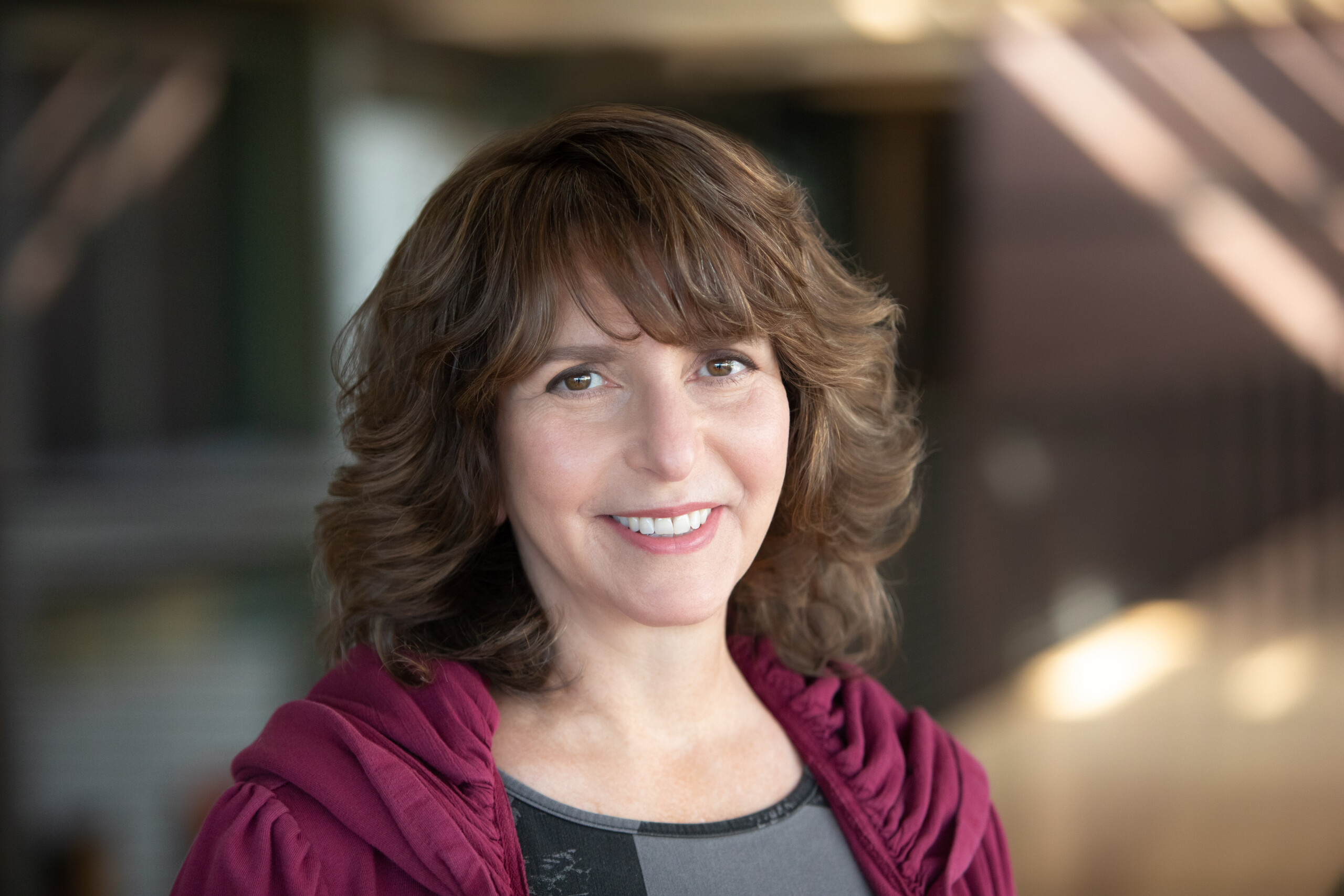 Disney and Pixar "Lightyear" The Story
The Inception:
MacLane: "…One day, after I was eating corn on the cob with my father, we went and saw the movie that changed my life, Star Wars. After I saw Star Wars in the theater in the Westgate 5, all I wanted to do was play Star Wars. All I wanted to draw was Star Wars. Star Wars was my religion. So Star Wars was just the beginning of a whole string of science fiction classics that defined my childhood.
"And then in 1995, I saw another film that changed my life. Toy Story. Of course in Toy Story, Andy had a birthday party and his favorite gift was a character that he loved: Buzz Lightyear, the space ranger. It was a toy that would redefine playtime for Andy. I've always wondered, what was the movie that Buzz was from? Why couldn't we just make that movie? So, that's what we did. Presenting Lightyear: The movie that Andy saw that changed his life. Andy's Star Wars. A sci-fi epic designed to inspire a new generation."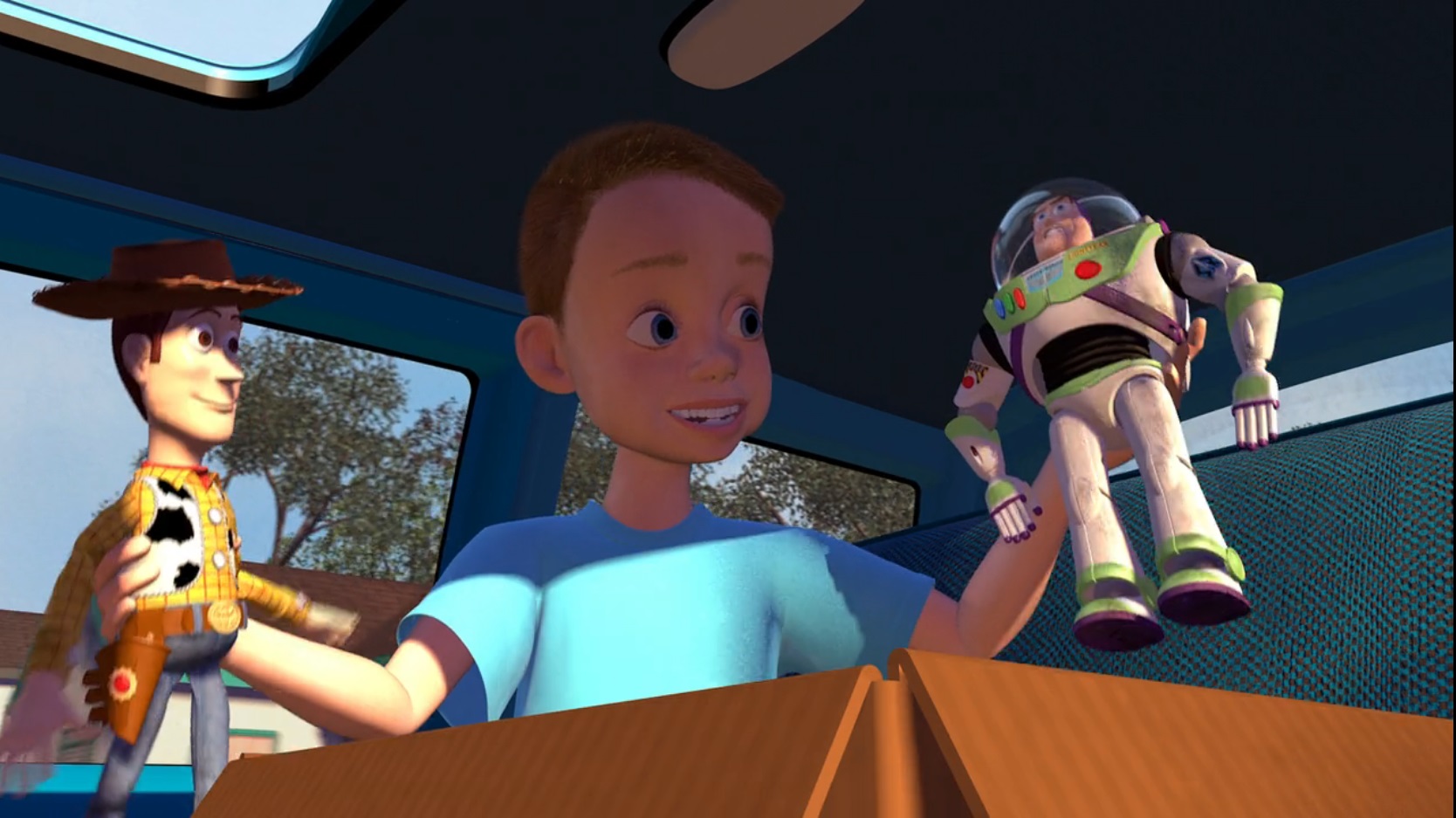 "Now, in this film, Buzz Lightyear is not a toy, he's a human. This is the Buzz Lightyear character–the real Buzz Lightyear–and he's starring in Pixar's first sci-fi action-adventure movie.
Constructing the plot:
"I wanted to tell something personal, something true, and at the same time, I wanted to get to the heart of the Buzz Lightyear character. Now although I'd been working with Buzz Lightyear for the better part of two decades, it wasn't until the development of this project that I was able to finally isolate what the unifying character trait was for everyone's favorite space ranger. You see, Buzz Lightyear, as I discovered, is a character who is at odds with his surroundings. Or to put it another way, Buzz always has a disagreement over the nature of reality. In Toy Story, Buzz thinks he's a space ranger. Woody disagrees. Toy Story 2, Buzz thinks he's the Buzz Lightyear–the other Buzz Lightyear disagrees. In Toy Story 3, you had Spanish mode. In the shorts, he had some other problems, like in Small Fry he was tiny. Buzz is a character who is always at odds with his surroundings.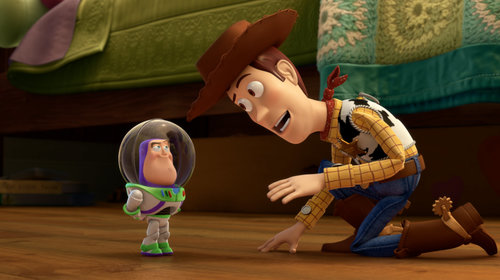 "So we've defined Buzz's core trait, but we need to ground the story. We need a universal truth. What universal truth can I draw from? You know, Pixar directors often draw from their own lives in a way to find a kernel of truth to build around. For Lightyear, I chose time.
"When I started the company, I was in my 20s and now I'm in my 40s and time is moving on. That's universal for all of us, and never more acute than in the production of animated features. Now I've been working in this particular building since the November of 2000. It's kind of strange to work in the same physical space for that long. The building pretty much stays the same, but the details change and people…they come and go. These halls, to me, are filled with ghosts. Memories of successes and triumphs, of joys and setbacks. The studio is a bit of a time machine.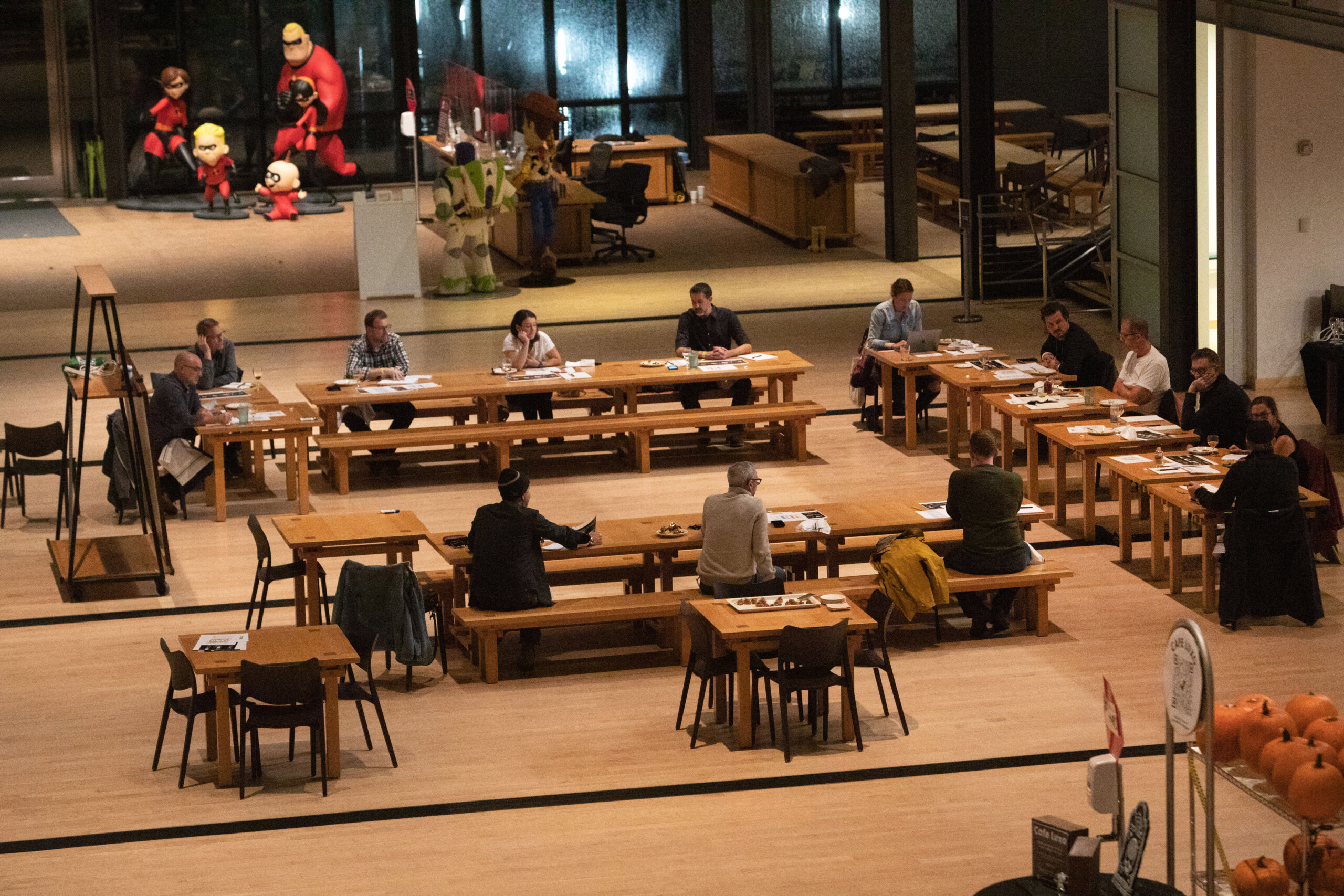 "You see, our films, as I said, are very time-consuming to produce: Lightyear took five and a half years. When you finish one of these movies and you come up for air…the world outside these walls of Pixar is a little different than you remember. You feel the same internally, but the world has moved on in subtle ways. For example, after every film, I would go home to my hometown of Portland, Oregon. Over the years, I saw my hometown steadily change from a…city with a small-town feel and a vibrant, artistic community, into an overcrowded tourist destination. Traffic became a real problem, and the artists in lower-income communities were pushed out. Now, I still love Portland…but it's just not the same. I wish I could go back. I wish I could visit the people and the places that are gone, but I know I can never go back. And I suspect I'm glorying the good aspects of the area while ignoring the bad, but the pull of this nostalgia is strong. They say you can't live in the past, but what if you could? We all wonder what it would be like to go back in time, but instead, we're jumping forward in time. All of us.
"So that's the truth I wanted to build for Lightyear: Nostalgia for the past while rapidly jumping into the future. So, we pictured a story where Buzz Lightyear would be traveling rapidly through time, and all because of a job. And because of that, as a result, he's separating himself from society and all of his loved ones. Just like the film industry.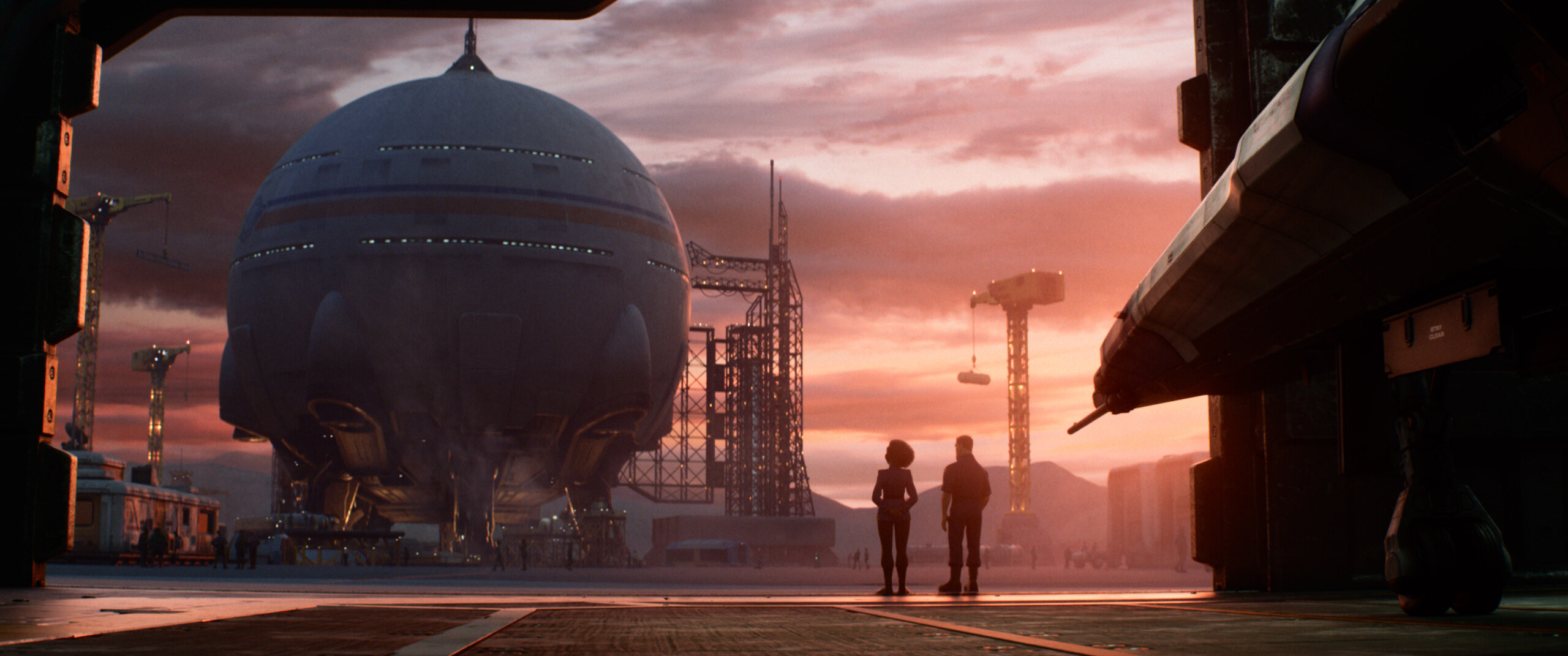 "This idea felt like fertile ground for both our own personal experiences and the core defining trait of Buzz Lightyear. See, Lightyear is a fish-out-of-water story. A Rip Van Winkle trapped in a future he doesn't recognize, trying desperately to get back to the past, to correct a mistake of his youth. A hero out of his own time. Lightyear is a celebration of the movies and sci-fi epics in general, but it's also inspired by the dark side of nostalgia and the dangers of living in the past. As a director, Lightyear is the movie I've always wanted to make, and as a filmgoer, it's the movie I've always wanted to see."
The Voice Cast: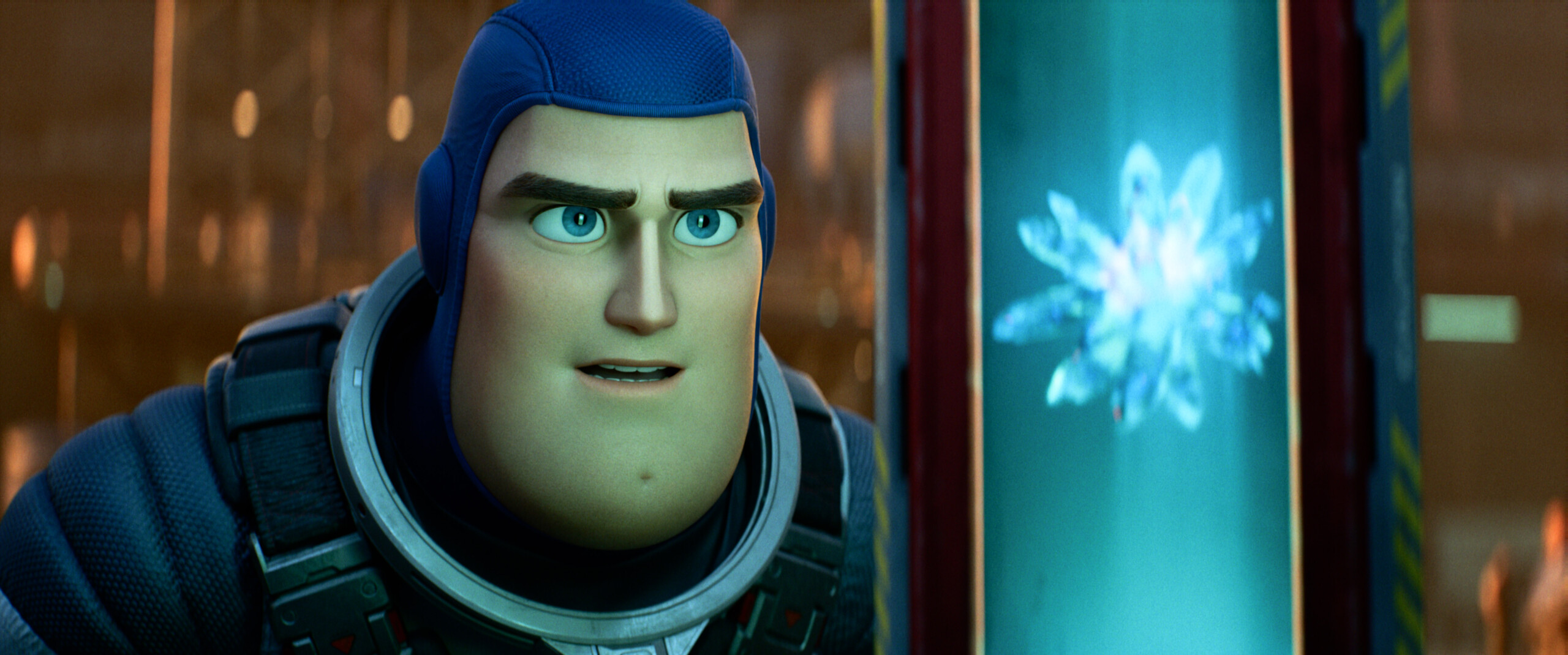 Susman: "As just about everyone on the planet knows, Chris Evans is our Buzz Lightyear. When casting Buzz, it was important to differentiate our hero Buzz from the toy that is made based on his character and represented in the Toy Story movies…so then we needed a new voice for Buzz. He needed to have a nice, rich sound, able to be both dramatic and comedic, and most importantly, he needed to be heroic without coming off as arrogant or dense. That's a tall order, and we immediately knew we had to ask Chris.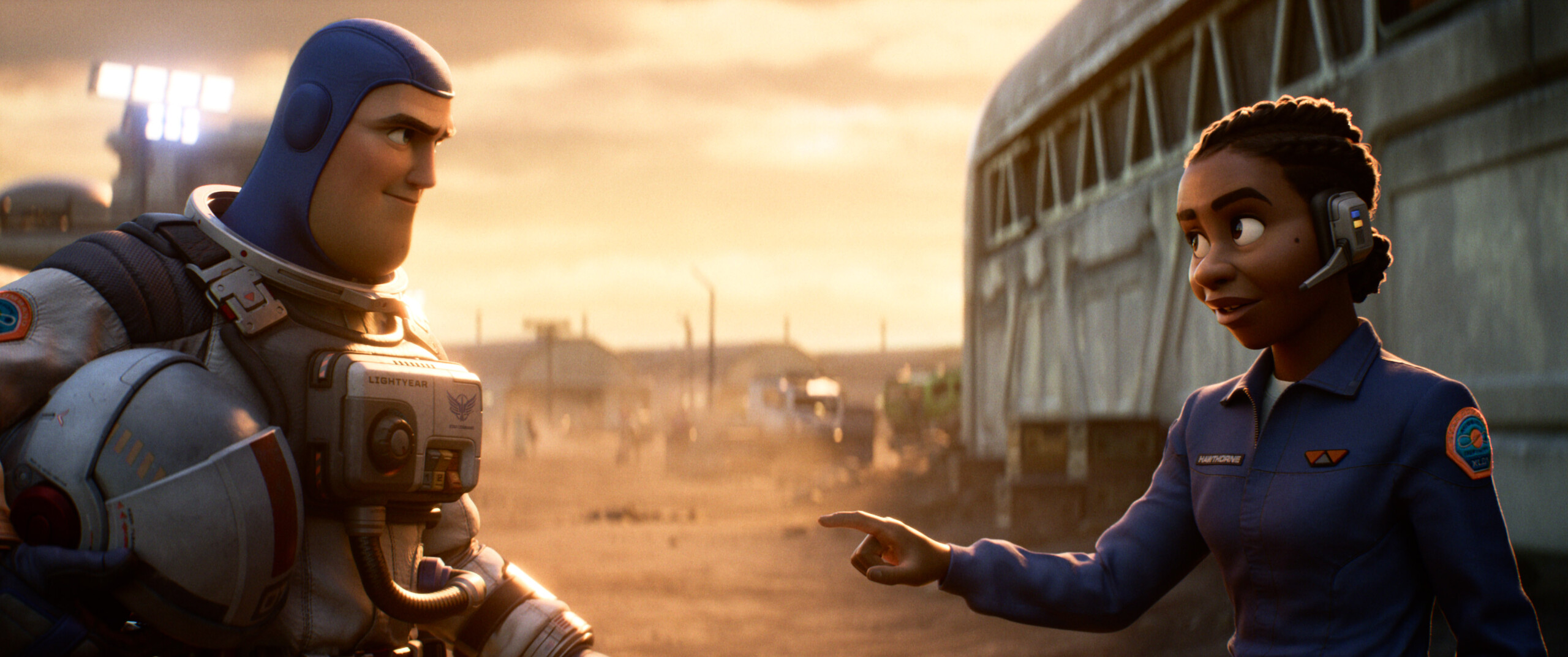 "The emotional anchor for act one is Buzz's best friend, and the commander of the mission, Alicia Hawthorne. Both commanding and compassionate–a straight-shooter who cares about living a good life. Watch two minutes of Uzo Aduba do that as Shirley Chisholm in Mrs. America and you see all of that. She is really an amazing talent, and we are so fortunate to have her on the team."
"Izzy Hawthorne, Alicia's granddaughter, has a striking resemblance to her grandmother until she's put into a tough spot. She has spunk. She definitely has the courage, but she's untrained and unproven, and not sure that she can live up to the family name. Keke Palmer brought just the energy and the heart that we were looking for for this role.
"Mo is a feather in the wind, never quite able to commit to one direction. Taika Waititi is able to bring a likeability to that kind of character when they can often be annoying. His improvisational skills really brought a depth and warmth to Mo.
"Darby is the classic tough curmudgeon with a record. She's handy, inventive, and extremely salty. Voiced by Dale Soules, she is a great addition to the team.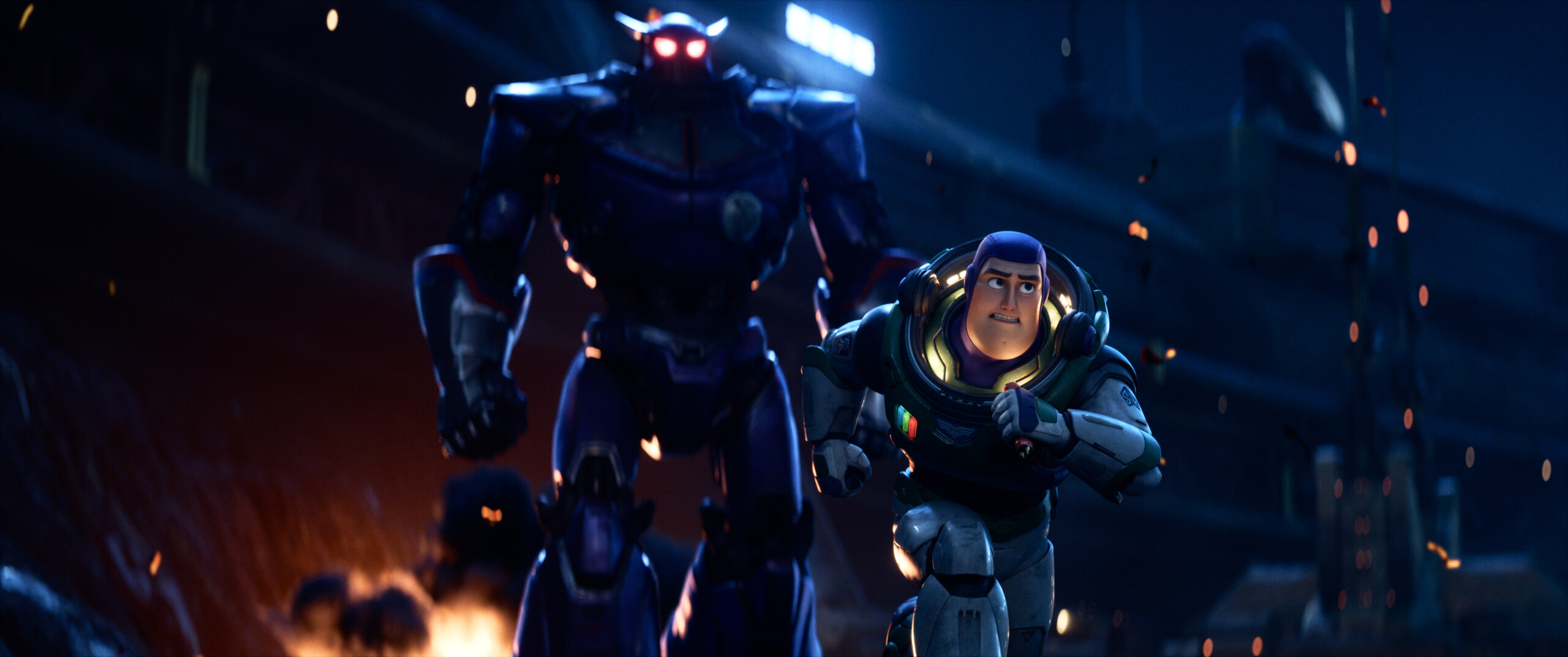 "I'm not gonna say anything about Zurg, other than he's voiced by James Brolin and he is full of surprises."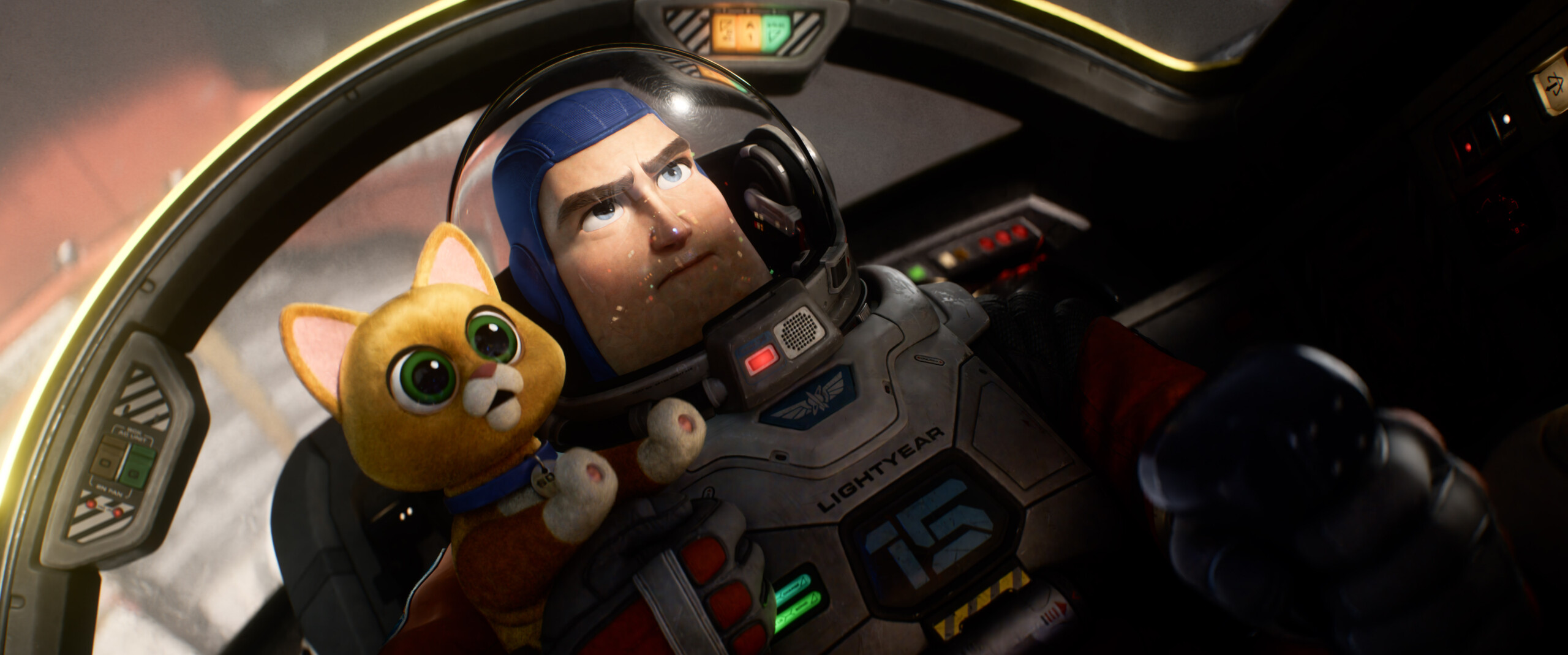 MacLane: "For Lightyear, the cute thing is, of course, Sox the cat. He's Buzz's robotic companion animal designed to be a constant during Buzz's journey through time…There's a whole bunch that we can't tell you about, but…what we can tell you is that he is a scene-stealer, and he is performed by Pixar's own Peter Sohn. Peter of course directed The Good Dinosaur, and you may remember him as the voice of Emile in Ratatouille and Squish from Monsters University. Pete's natural warmth, charm, and humor make him the first and best choice for this character."
Susman on other featured voice cast:
General Cal Burnside: "Isiah Whitlock Jr., who is the master of playing the tough guy–the one that's not clearly on the side of the protagonist, but not clearly on the side of the bad guys either. He's really perfect for this role."
The voice of the spaceship's onboard computer, IVAN, which means Internal Voice Activated Navigator: "Mary McDonald-Lewis has done a lot in her career, but if you think you recognize that voice, it may be because she is the voice of OnStar, your car's onboard computer. We just kinda get a kick out of that."
The Music
Susman: "Lightyear is a sci-fi action-adventure movie and it needs to have a bombastic sci-fi score. Michael Giacchino has been a friend and colleague for many years now. That's not the only reason he was our first and only choice for Lightyear. Between Star Trek and Rogue One, he has clearly proven his sci-fi chops. And honestly, he is so much fun to work with that you can hear that fun in his music. After all, isn't that really why people go to see the movies, especially the sci-fi action epics? Go and have fun."
To give you a hint of the science-fiction goodness of Lightyear, here's the new official trailer:
Disney and Pixar's Lightyear will open in theaters on June 17, 2022.