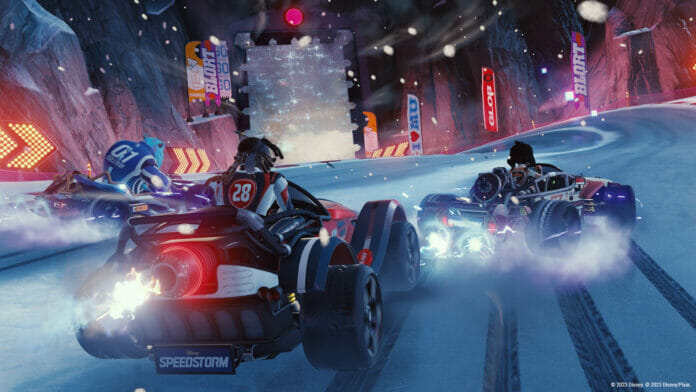 This post contains affiliate links and our team will be compensated if you make a purchase after clicking on the links.

Gameloft's Disney Speedstorm brings a magical twist to the racing genre, combining the adrenaline-pumping excitement of high-speed racing with the enchanting world of Disney. Featuring a colorful cast of characters, immersive environments, and exhilarating gameplay, Disney Speedstorm has captured the hearts of both casual and hardcore gamers alike.
Disney Speedstorm boasts stunning visuals, with beautifully rendered Disney and Pixar-themed environments that come alive in vibrant colors and detailed textures. Each race track is inspired by iconic movies, such as Pirates of the Caribbean, The Jungle Book, and Monsters, Inc, offering a unique racing experience for Disney fans. The game's graphics bring nostalgia and push the boundaries of current gaming technology.
Available environments at launch are:
The Castle inspired by Disney's Beauty and The Beast
A Pirate's Life inspired by Disney's Pirates of the Caribbean
Mount Olympus inspired by Disney's Hercules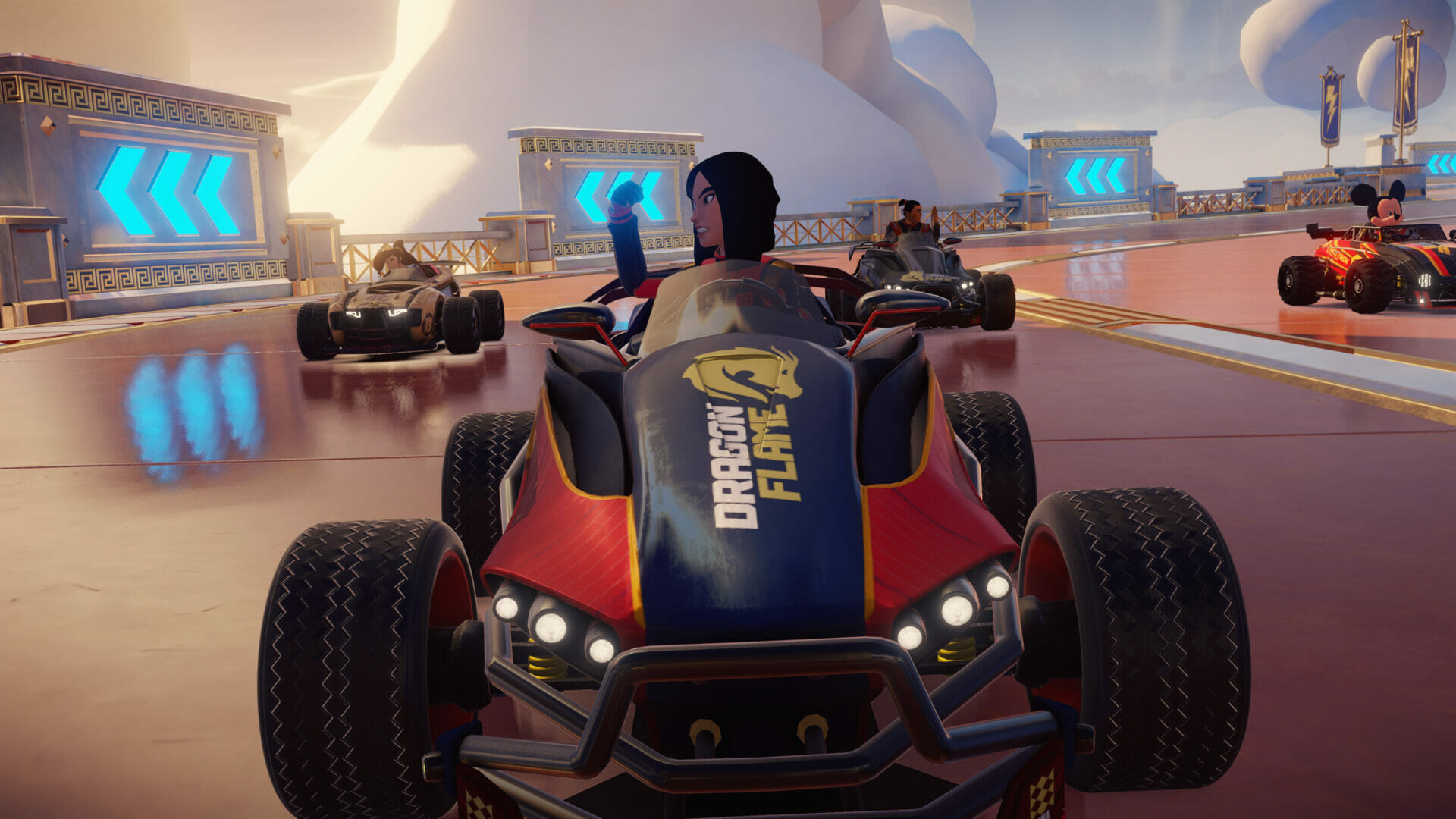 The Great Wall inspired by Disney's Mulan
Jungle Ruins inspired by Disney's The Jungle Book
Toon Village inspired by Disney's Mickey & Friends
The Silver Screen inspired by Disney's Mickey & Friends
The Factory inspired by Disney & Pixar's Monsters, Inc.
The sound design complements the visuals, with iconic Disney scores and character voice-overs from the original movies. These elements come together seamlessly, providing an immersive and magical gaming experience.
Disney Speedstorm offers fast-paced racing with tight controls and responsive handling. Players can choose from a wide variety of Disney and Pixar characters, each with unique abilities and customizable karts. This adds depth and variety to the gameplay, as players experiment with different combinations to find the perfect match for their playstyle. At launch, the following Characters will be available: Mickey Mouse, Donald Duck, Goofy, Hercules, Megara, Mulan, Shang, Jack Sparrow, Elizabeth Swann, Belle, the Beast, Mowgli, and Baloo. Coming soon as part of Season 1 are: Sulley, Mike Wazowski, Celia Mae, and Randall.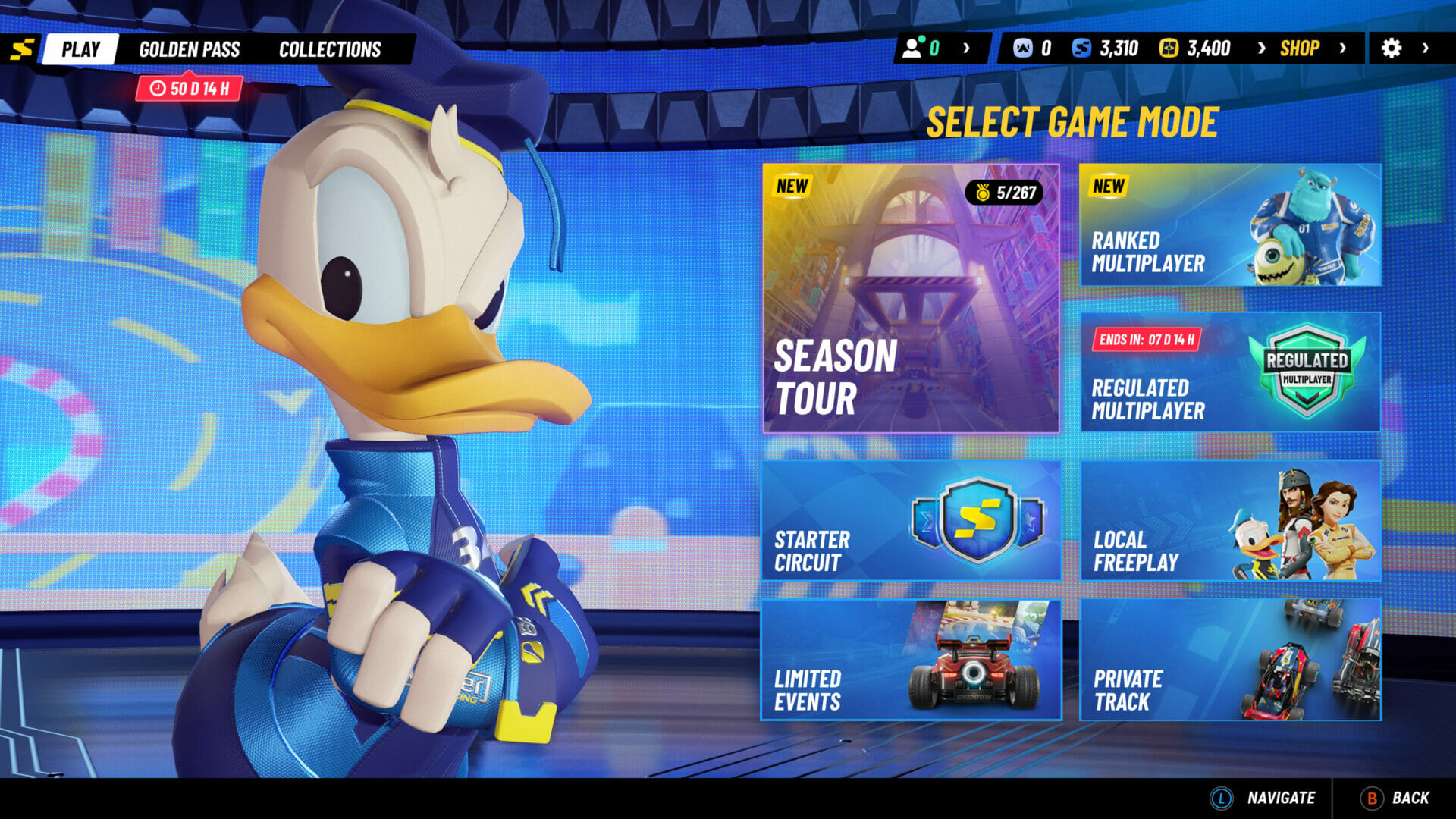 The game features a variety of game modes, including a single-player campaign, multiplayer races, and time trials. The single-player campaign takes players on a journey through different Disney worlds, unlocking new characters and tracks while competing against challenging AI opponents. The multiplayer mode offers both online and local split-screen, allowing friends and family to join in on the fun.
The power-up system adds a layer of strategy, with players collecting Disney-themed power-ups to gain an advantage in races adding excitement to the gameplay. Upgrade each Racer's stats and make the most of their unique skills that can impact the outcome of a single race and dramatically change the way you play the game!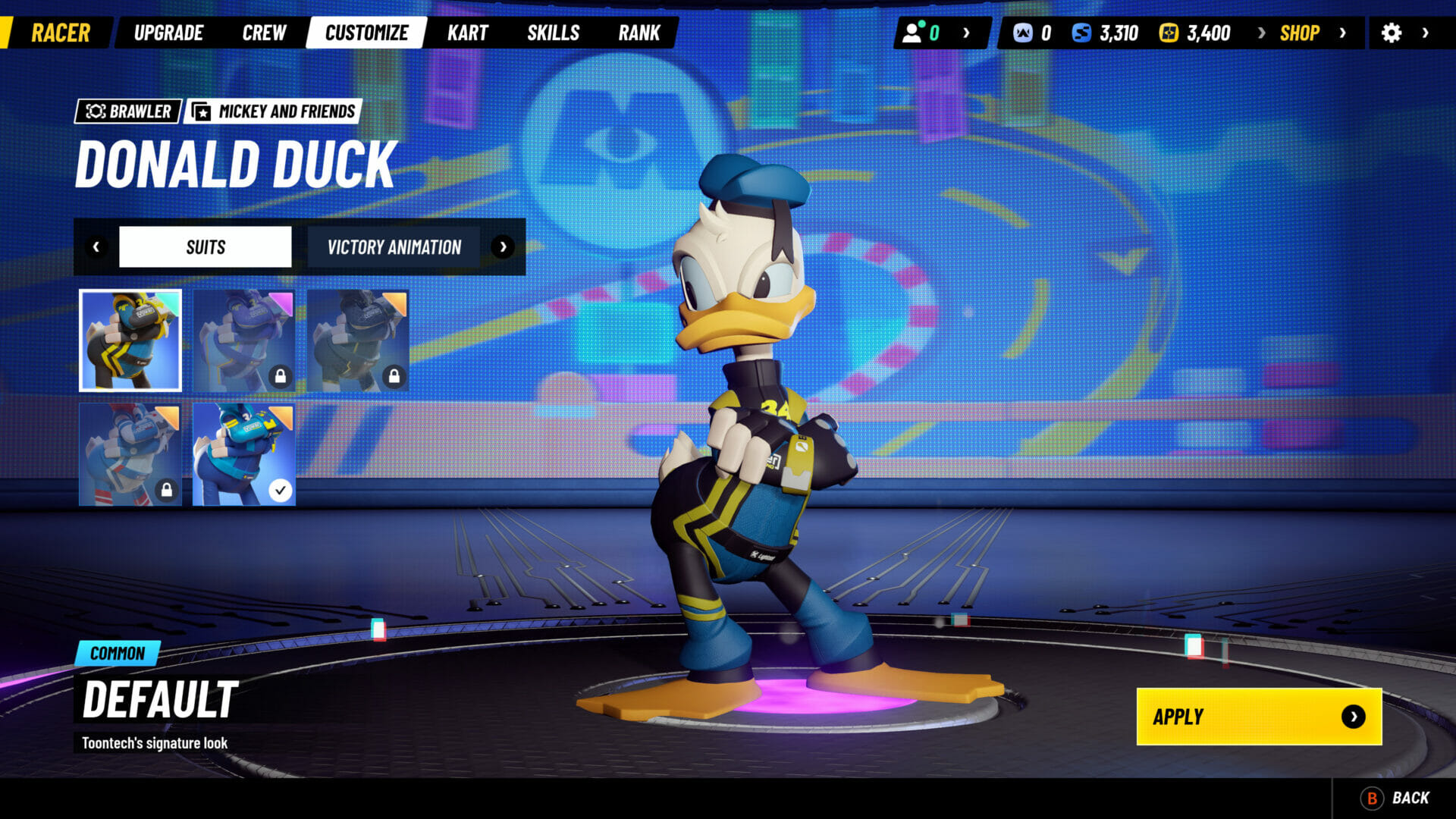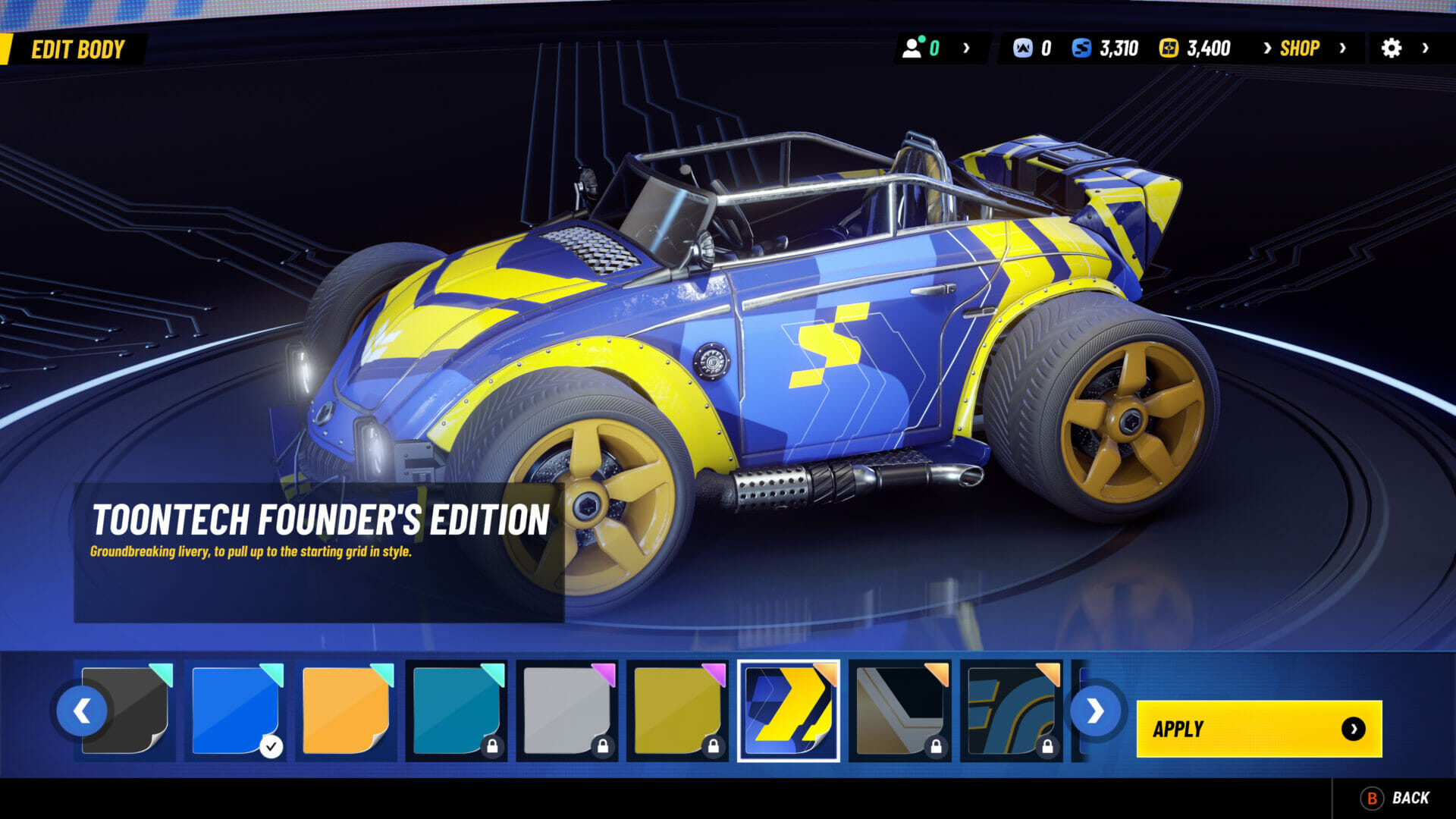 The action never slows down thanks to fresh seasonal content always around the corner. New Disney and Pixar racers will be added regularly, bringing new special skills for you to master (or overcome), and unique tracks to pump fresh strategy into the mix. Crew, customization options, and collectibles will also drop in periodically, so there's always more to experience.
Disney Speedstorm caters to players of all skill levels, with adjustable difficulty settings to suit everyone from beginners to experienced racers. The game's AI is challenging without being frustrating, ensuring that players remain engaged throughout the campaign.
The game's replayability is high, with unlockable characters, karts, and customization options providing incentives to keep playing. The online multiplayer and leaderboards add a competitive edge, encouraging players to improve their skills and climb the ranks.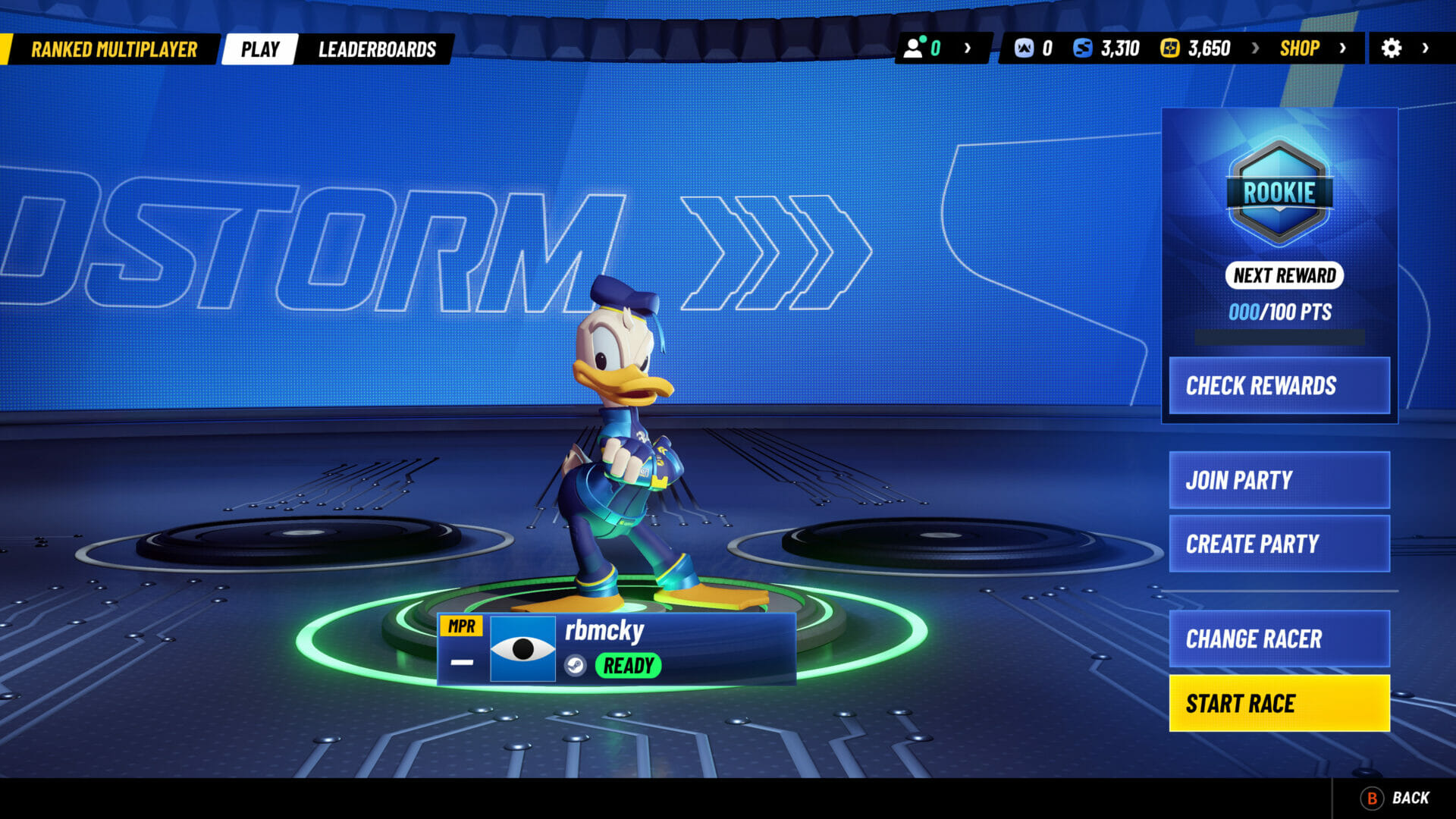 While Disney Speedstorm offers a polished racing experience, it occasionally suffers from minor frame rate drops and glitches, particularly during high-intensity moments. These issues, however, do not detract significantly from the overall gameplay experience.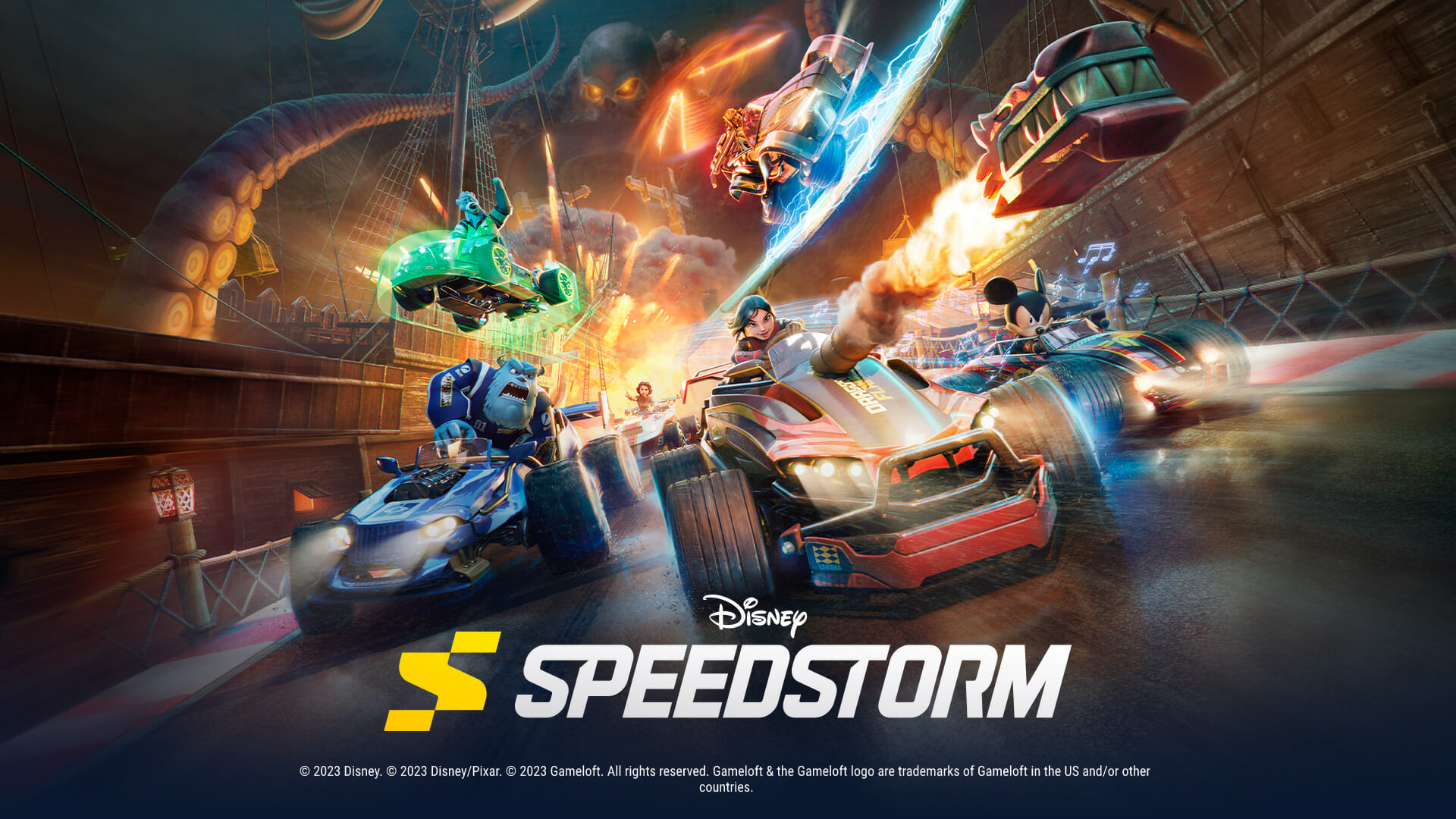 Gameloft's Disney Speedstorm is a magical racing adventure that provides a unique experience for fans of both Disney and the racing genre. With its stunning visuals, memorable sound design, and engaging gameplay, Disney Speedstorm is a must-play for fans of all ages. Anyone can pick up and play Disney Speedstorm, but mastering skills and techniques like timing your nitro boosts, precisely drifting around corners, and adapting to dynamic track environments are crucial to dominating each race.
Despite minor technical issues, the game delivers an enchanting experience that is sure to delight gamers and Disney enthusiasts alike.
On April 18, you can purchase one of the 3 founders' packs during Early Access on various platforms (PC and Consoles). For more info visit: https://disneyspeedstorm.com/
Standard Founder's Pack – $29.99/€29.99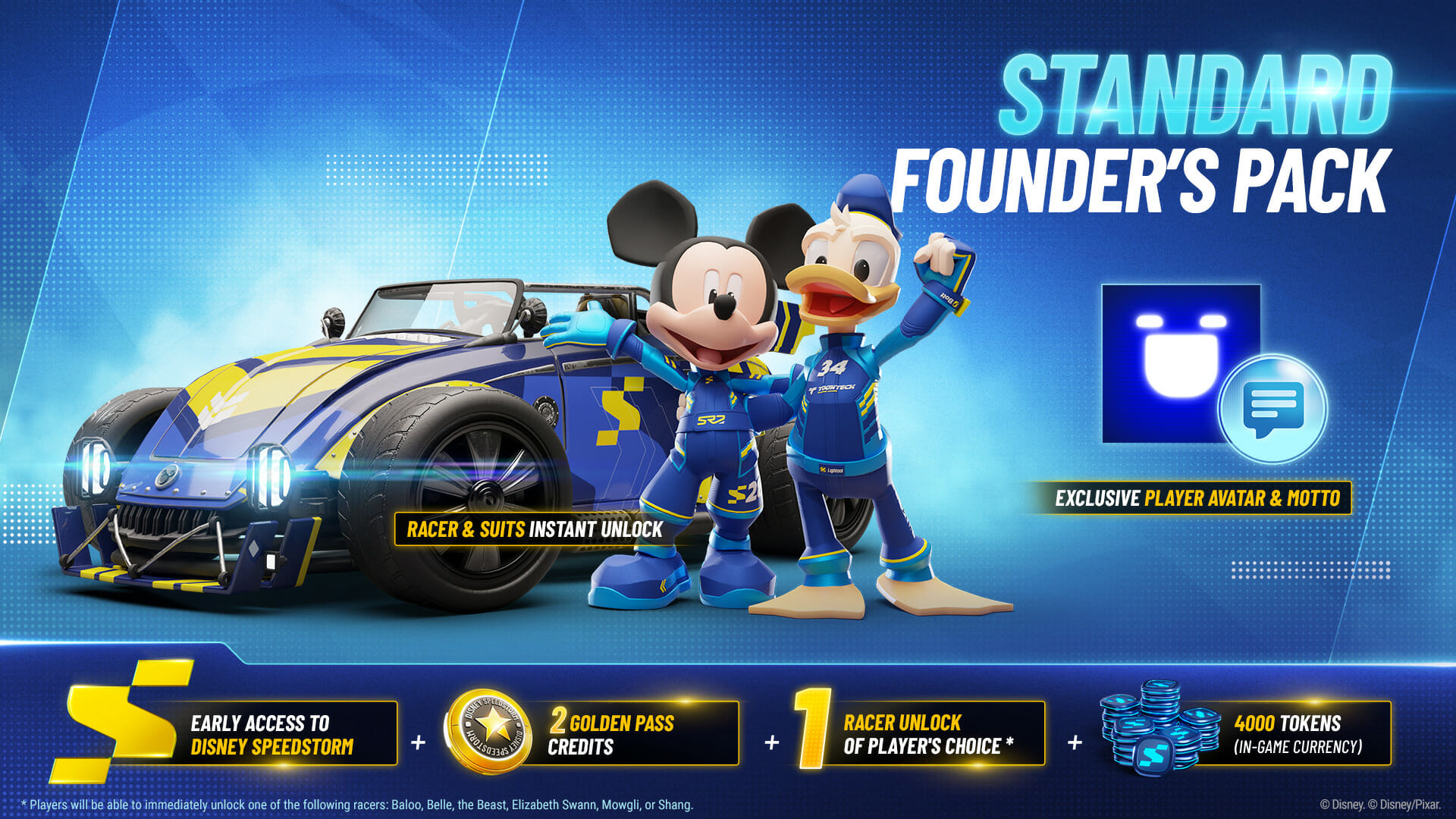 Deluxe Founder's Pack – $49.99/€49.99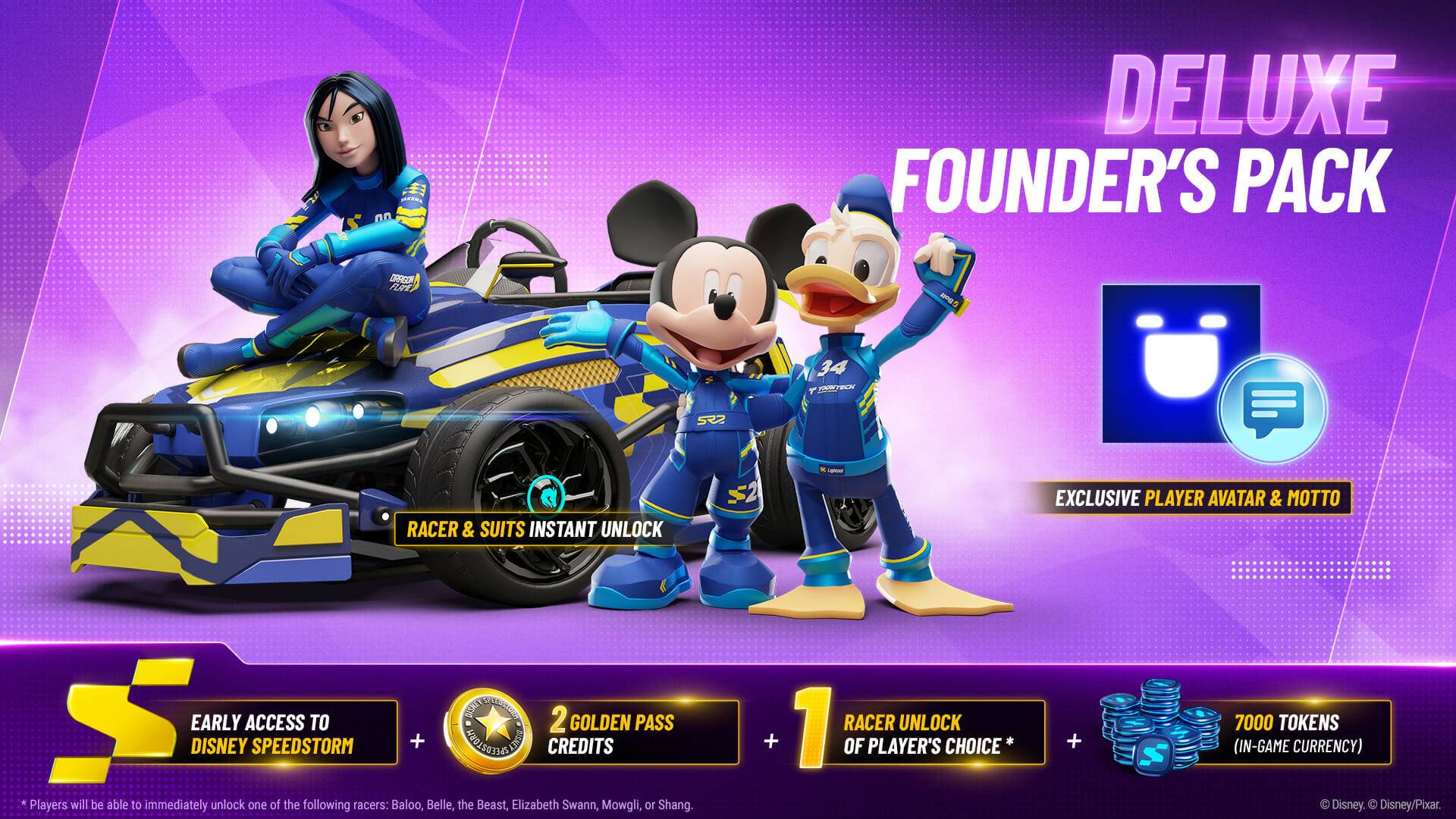 Ultimate Founder's Pack – $69.99/€69.99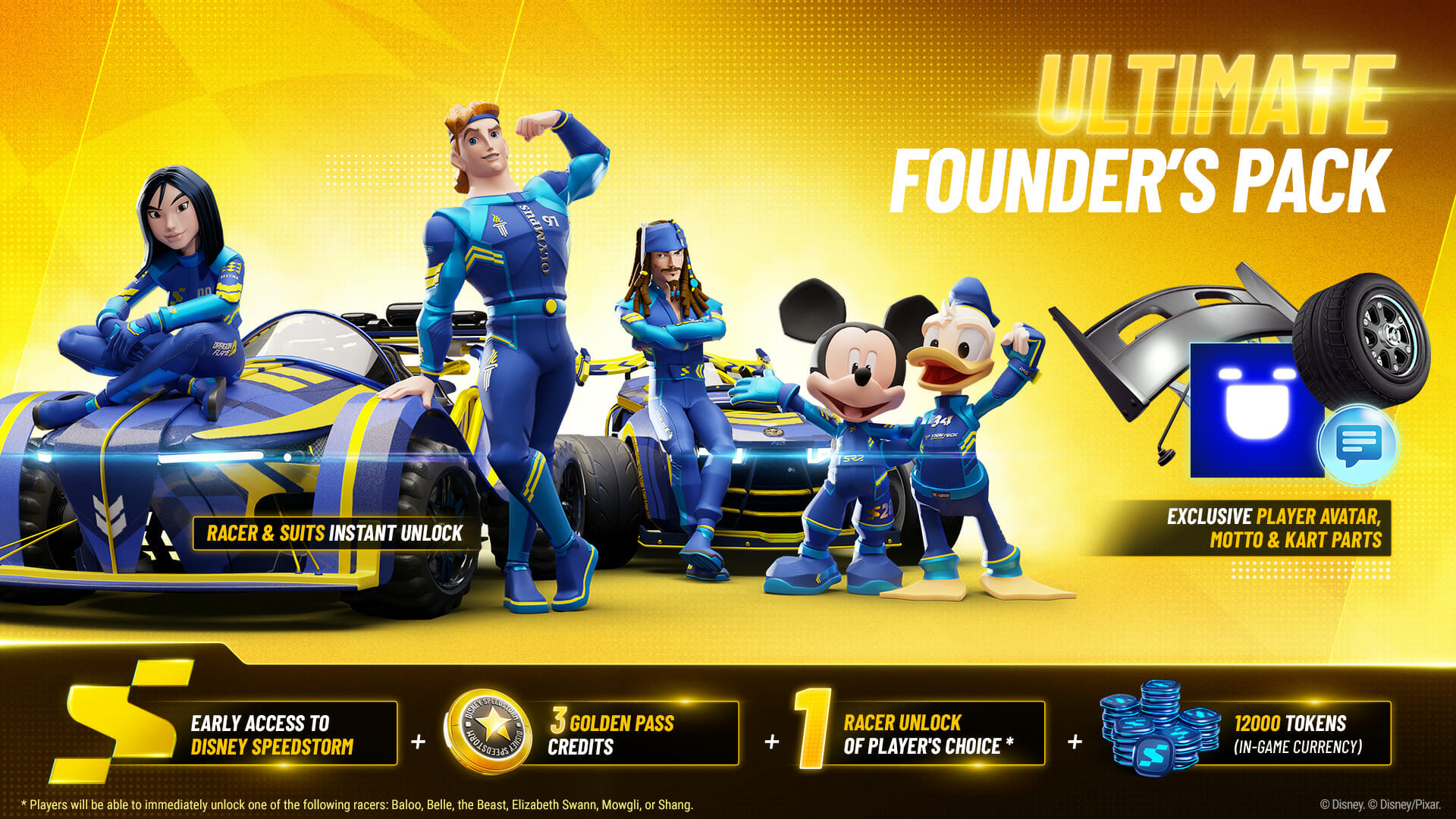 *The Golden Pass is a season-based mission system inspired by the idea of a "Battle Pass" used to reward players for completing various missions and tasks during an in-game season. Every Disney Speedstorm Season will have its own Golden Pass that is the main source of rewards while that Season is active. Golden Pass Credits can be used by players to unlock the premium tier of the Golden Pass that grants access to an extra layer of Seasonal rewards like liveries, suits, currencies, racers, and much more. During Early Access, new themed Seasons, each with a free and premium tier of rewards, will be added to the game every 6-8 weeks bringing new Disney and Pixar-related content like racers, unique tracks, and challenges.
For this review, Gameloft provided Socalthrills with the Game Code on Steam as well as the Standard Founder's pack.