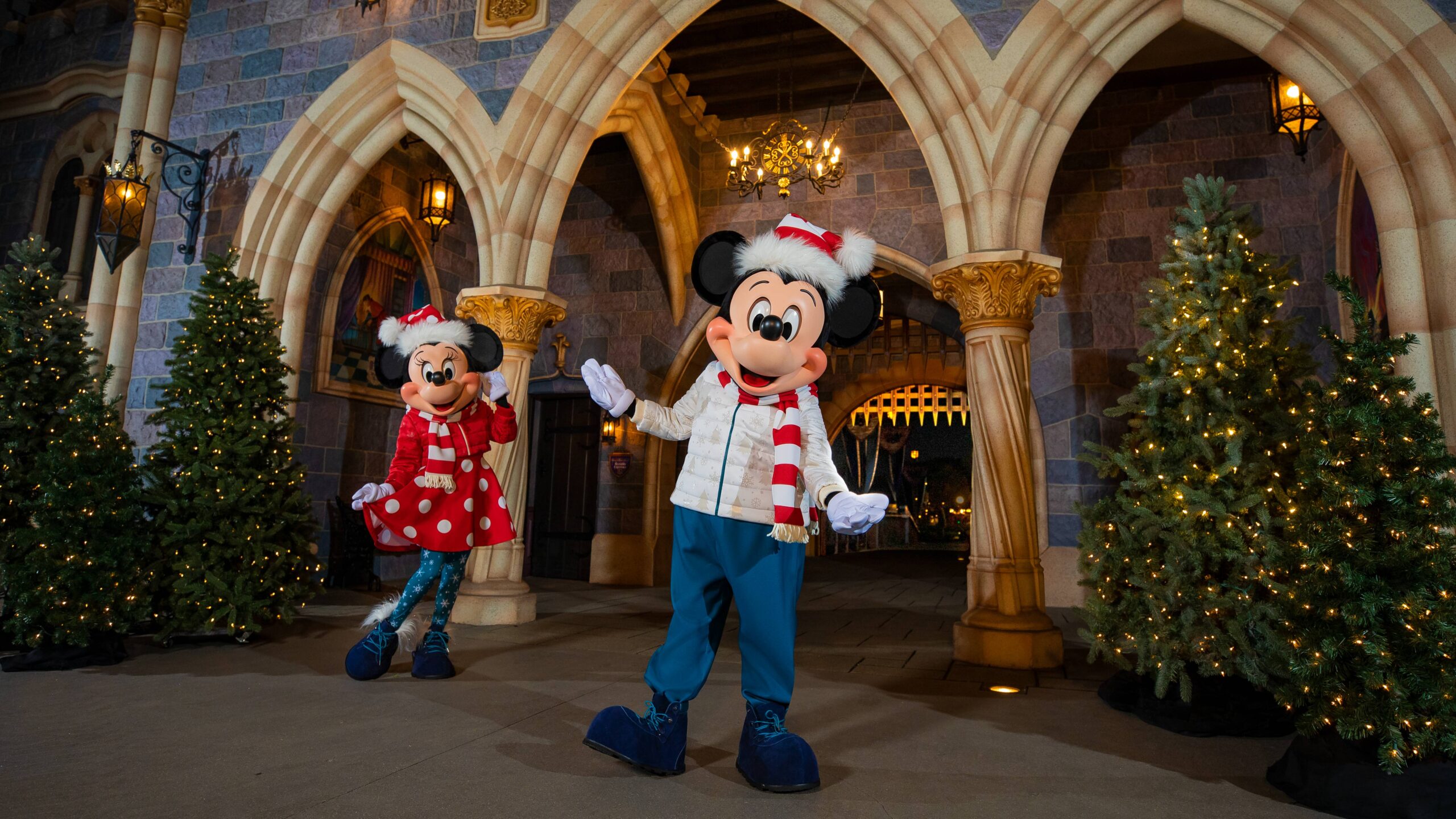 This post contains affiliate links and our team will be compensated if you make a purchase after clicking on the links.

Believe it or not, the holiday season will be here before we know it. We're only four weeks away from Nov. 12, the start of the season at the Disneyland Resort! And here is a little sneak peek of some of the special, new elements coming to the Disneyland Resort this year.
Starting with the first look at Mickey Mouse and Minnie Mouse in their all-new holiday attire.
As you can see, Mickey and Minnie are all bundled up and decked out for the holidays in their new, festive fashions! Don't you just love their puffer jackets and matching cozy scarfs? When the holiday season begins on Nov. 12, you'll be able to spot Mickey and Minnie in these new holiday looks around Town Square in Disneyland park.
But before the holiday festivities begin, Magic Key holders may be able to spot Mickey and Minnie in these new outfits sooner! From time to time, Magic Key holders might get the chance to see this duo popping in to say hello inside the limited-time Starcade experience in Tomorrowland. As a reminder, this experience is just for Magic Key-holders, and runs through Oct. 30, 2021!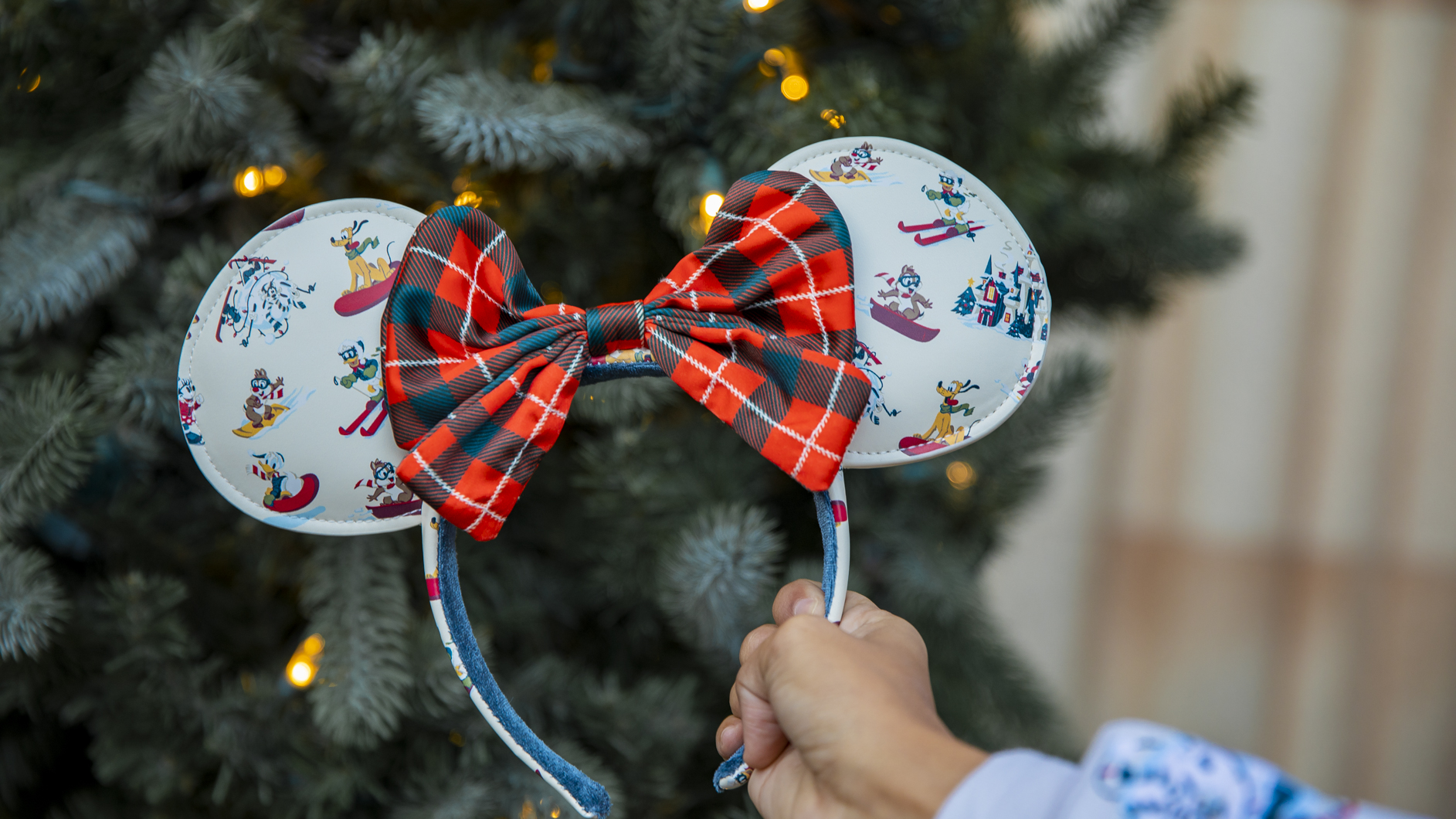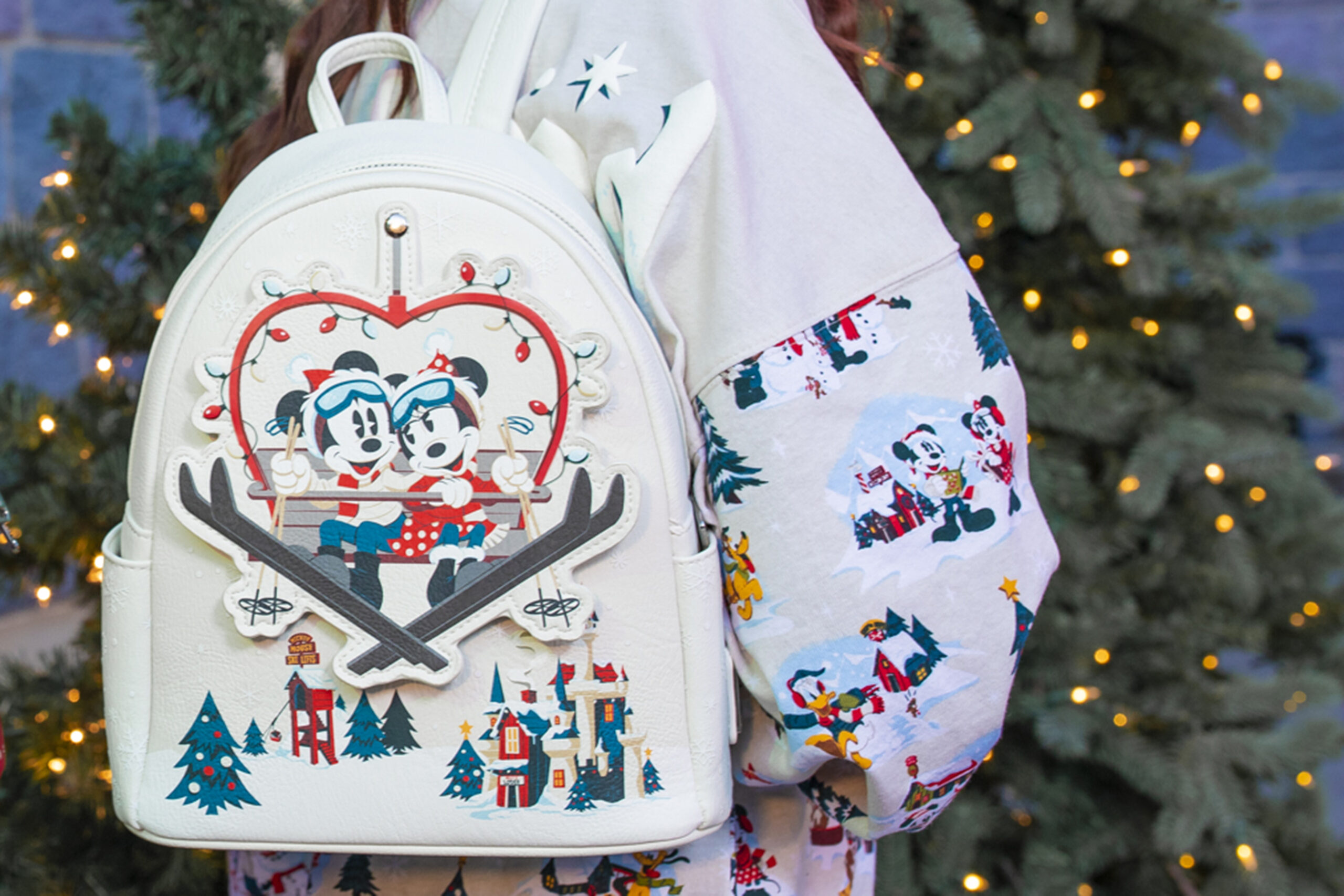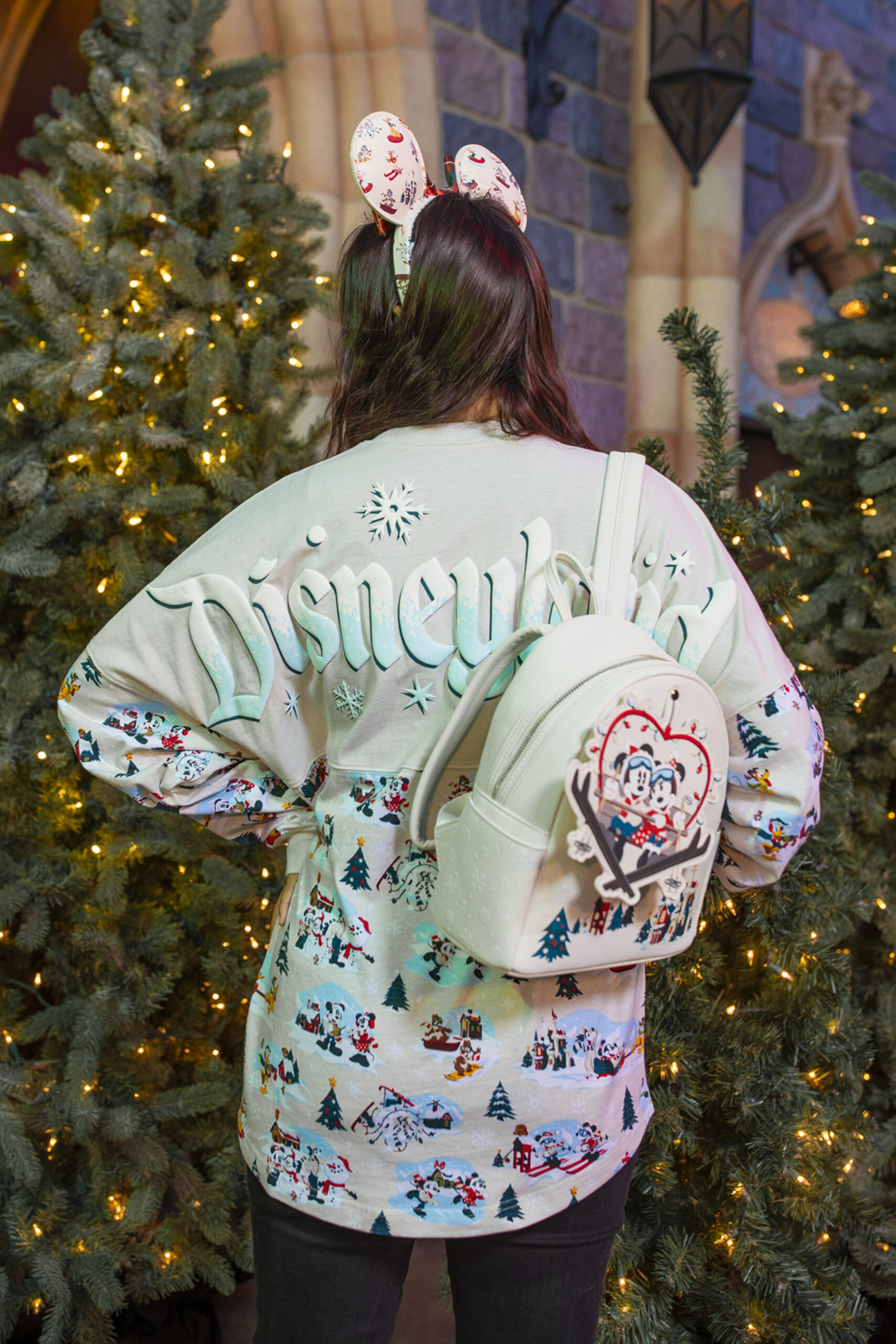 Now here's an early holiday gift, a sneak peek at some of the magical holiday merchandise, slated to arrive at the Disneyland Resort this November!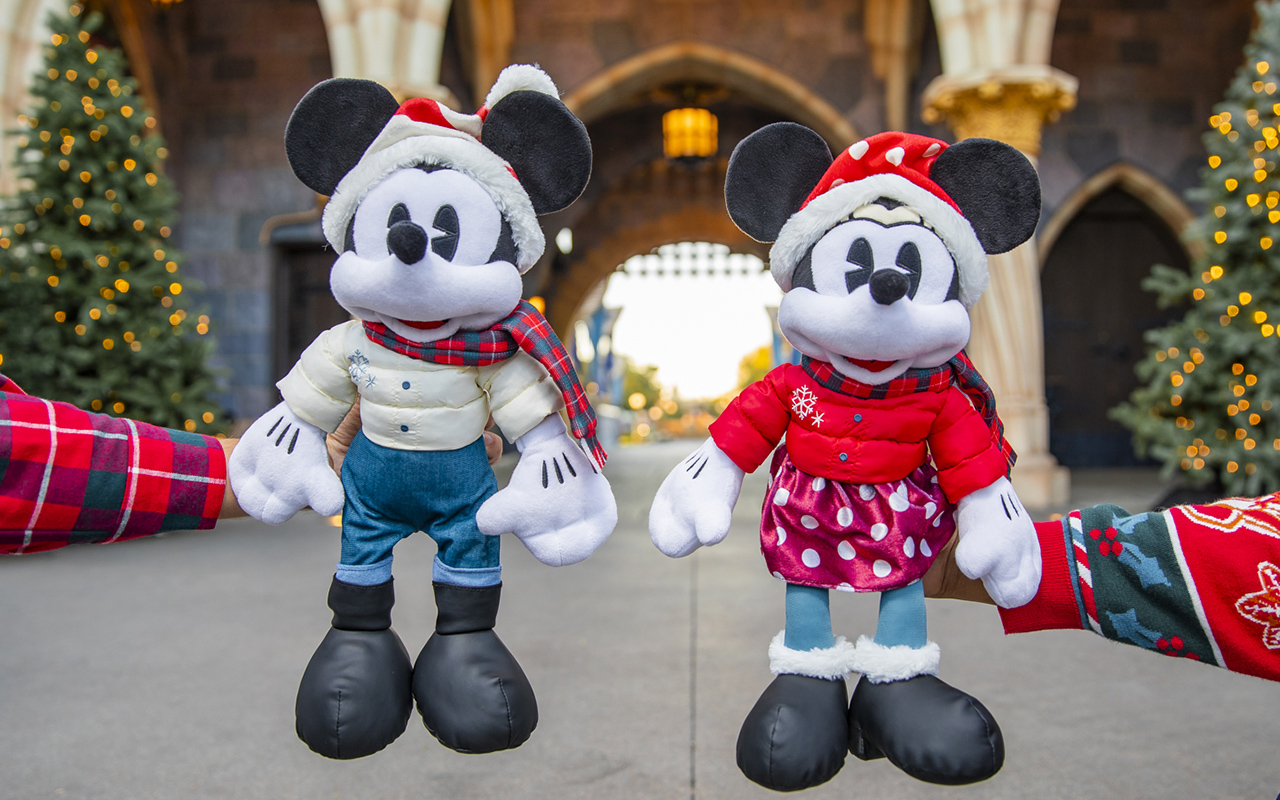 Check out these plush… do their outfits look familiar?
Some of this year's merchandise is inspired by Mickey and Minnie's looks that you'll see in the park. The upcoming holiday assortment is sure to have something for everyone – from Spirit Jerseys to headwear, housewares, and more. We can't wait to share more soon, but for now, here's a teaser of the "Walt's Holiday Lodge" collection!
The holiday season returns to the Disneyland Resort from Nov. 12, 2021, through Jan. 9, 2022. Beloved traditions including "A Christmas Fantasy" Parade, "Believe…In Holiday Magic" fireworks spectacular, and "it's a small world" Holiday is back at Disneyland park. And over at Disney California Adventure park, Disney Festival of Holidays celebrates multicultural traditions, Cars Land is transformed for the holidays, and so much more!
More info and more merch coming soon, so stay tuned!