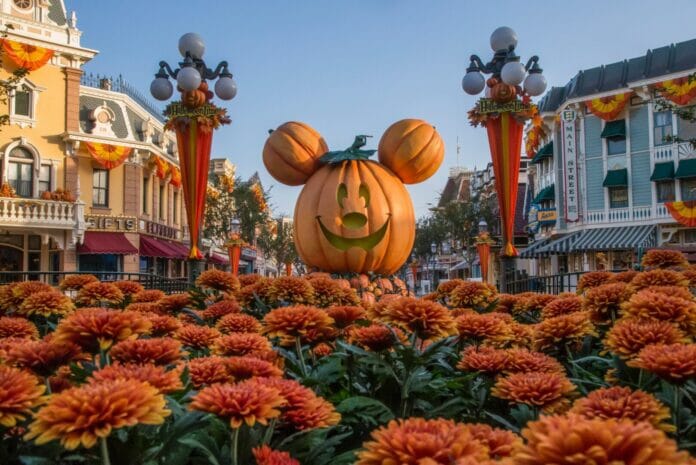 This post contains affiliate links and our team will be compensated if you make a purchase after clicking on the links.

The Disneyland Resort is getting ready to embrace the autumn season with open arms as it announces the return of two highly anticipated events: Halloween Time and Plaza de la Familia.  Starting September 1, 2023, guests will once again be able to immerse themselves in the spooktacular festivities and magical celebrations that Disneyland is known for.  As an extra treat, Oogie Boogie Bash – a Disney Halloween Party, will make its comeback, delighting visitors on 25 select nights.
Halloween Time at the Disneyland Resort:
Halloween Time at Disneyland is a much-loved annual event that brings a unique blend of enchantment and spookiness to the park.  From September 1 through October 31, guests will experience a bewitching transformation of both Disneyland and Disney California Adventure.  Iconic attractions will be adorned with autumn-themed decor, offering a delightful ambiance throughout the parks while ghoulish culinary delights will treat the taste buds of young and old.  The famous Main Street, U.S.A. pumpkin festival, featuring hundreds of glowing jack-o'-lanterns, will once again mesmerize visitors as they enter Disneyland Park and take in Mickey and his friends decked out in Halloween outfits.  Over in DCA, Cars Land also dons Haul-O-Ween finery to transform into Radiator Screams, complete with seasonal overlays for "Mater's Graveyard JamBOOree" and "Luigi's Honkin' Haul-O-Ween."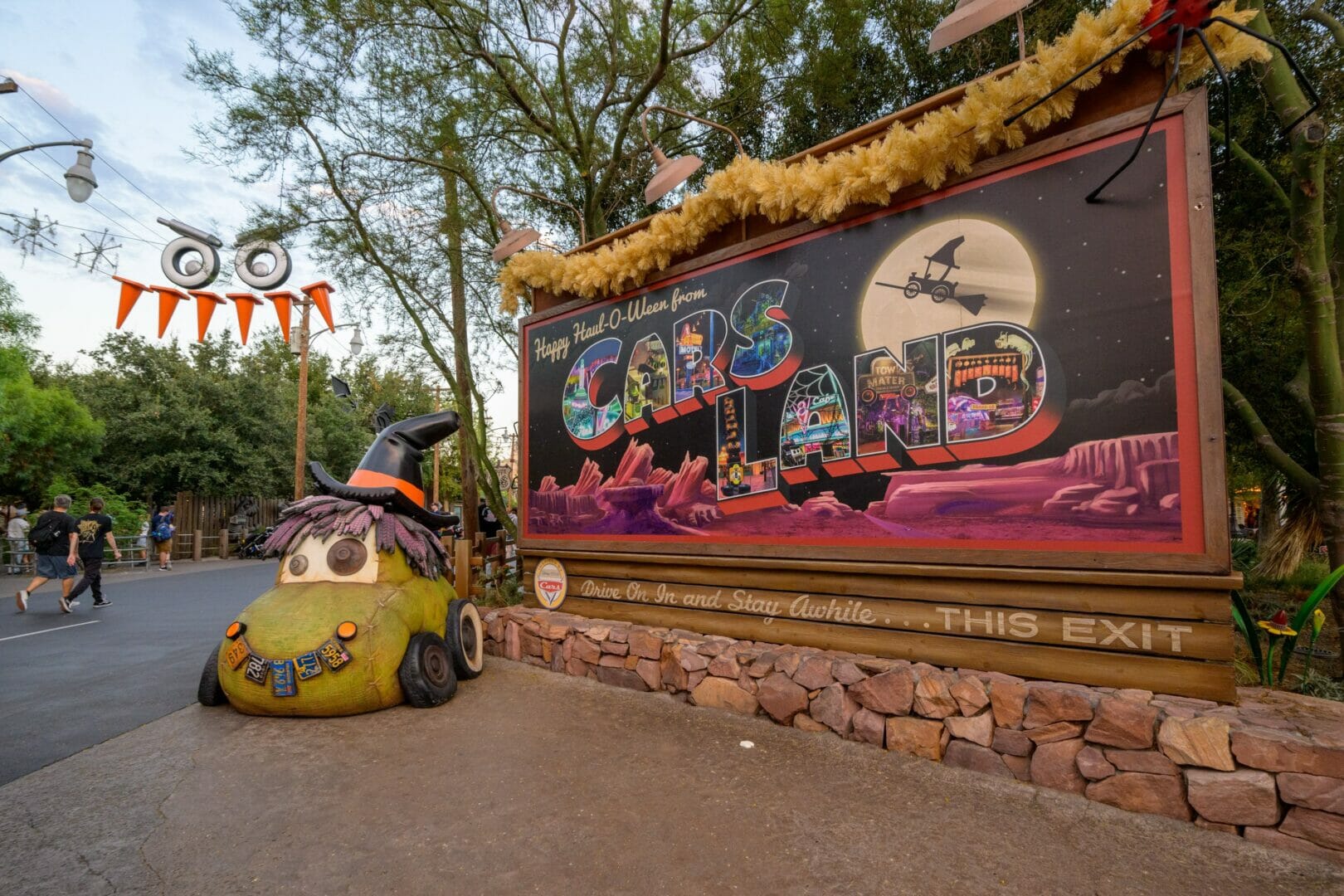 For those seeking a little more thrill in their Halloween adventures, over in Avengers Campus, "Guardians of the Galaxy – Monsters After Dark" returns as a Halloween incarnation of "Guardians of the Galaxy – Mission: BREAKOUT!"
Haunted Mansion Holiday:
One of the most anticipated highlights of Halloween Time is the transformation of the Haunted Mansion into the Haunted Mansion Holiday.  Jack Skellington, the Pumpkin King from Tim Burton's "The Nightmare Before Christmas," takes over the classic attraction, infusing it with his own brand of holiday spirit.  Guests will find themselves immersed in a captivating journey through a mash-up of Halloween and Christmas, experiencing the captivating sights and sounds of this seasonal overlay capped off with this year's spectacular gingerbread house creation.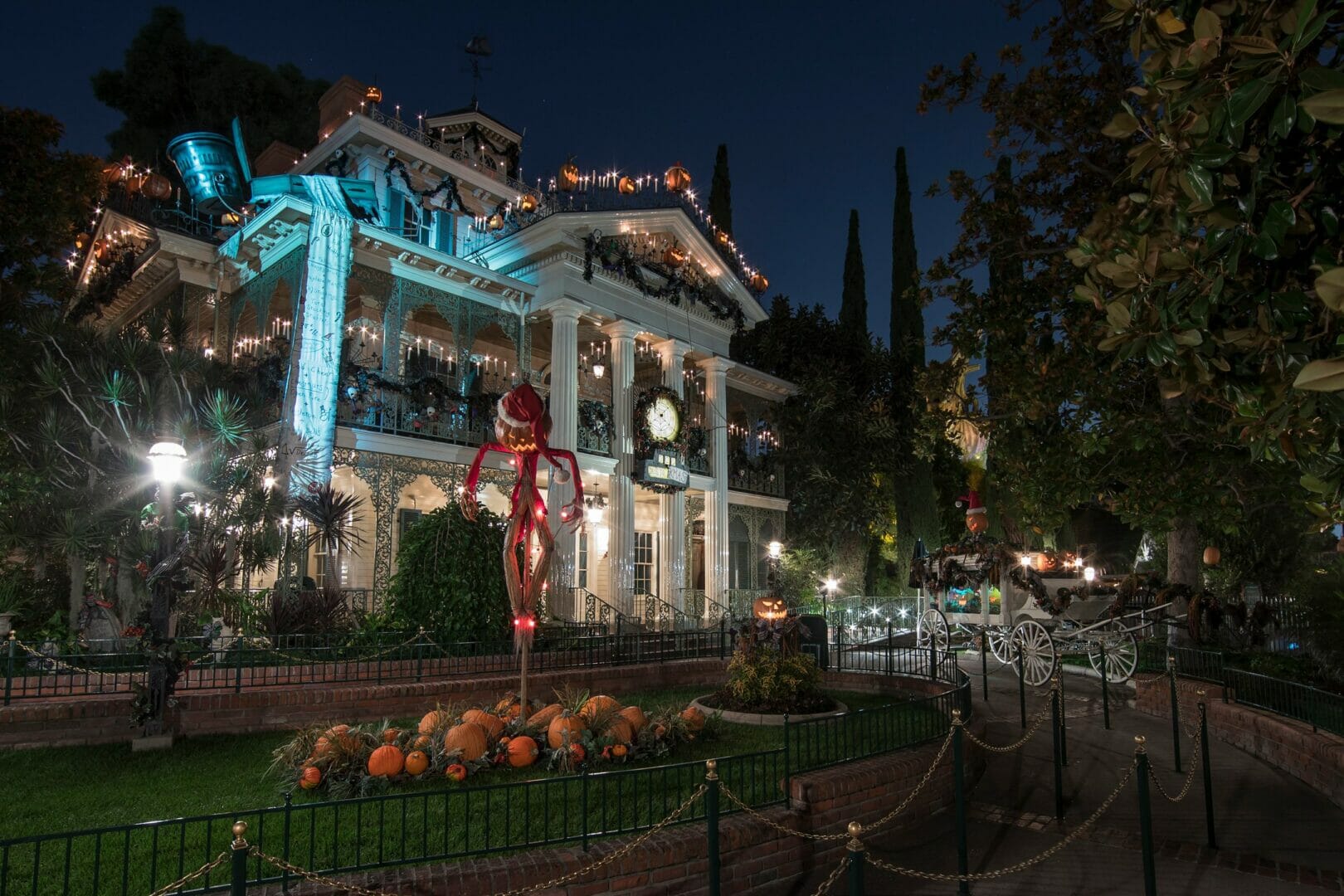 Halloween never comes alive as it does after sundown, when the nighttime seasonal show "Halloween Screams" takes the place of the current "Wondrous Journeys" and enlivens Main Street, Sleeping Beauty Castle, Rivers of America, and "it's a small world" with music, projections, special effects, and on select nights, fireworks.  "Wondrous Journeys" ends for the year on August 31st, while "Halloween Screams" plays nightly through October 31st.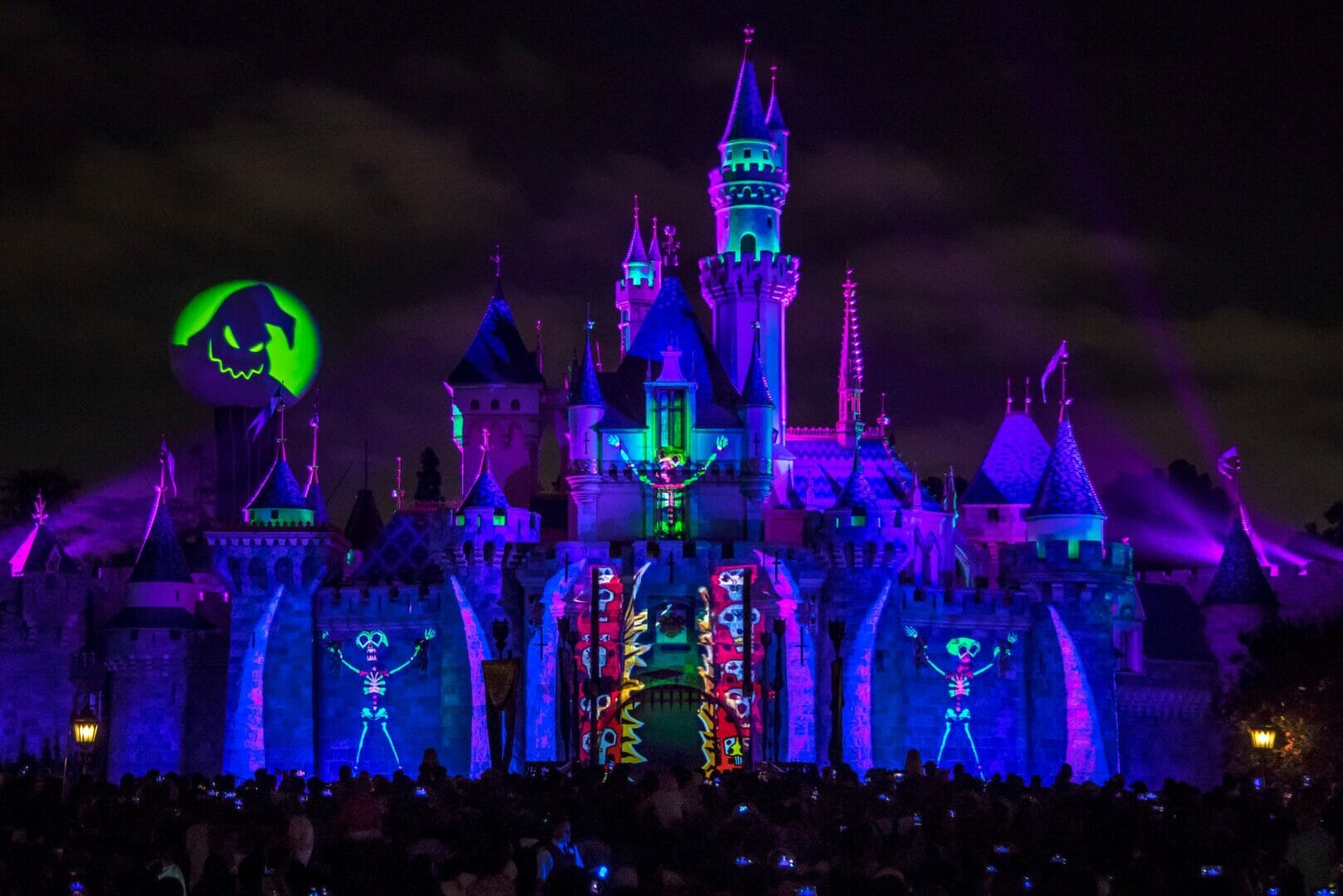 Even Downtown Disney will get into the swing of the season as trick-or-treaters can enjoy Pluto's Pumpkin Pursuit and purchase a map leading them on a quest for a collectible keepsake.  Maps will be valid for redemption through November 1, or while supplies last.
Plaza de la Familia:
Alongside the Halloween festivities, Disneyland Resort will also celebrate the vibrant and rich culture of Día de los Muertos (Day of the Dead) with Plaza de la Familia.  This immersive experience, inspired by the beloved Disney-Pixar film Coco, invites guests to explore the world of Miguel Rivera and his musical adventure.  Plaza de la Familia will showcase live entertainment, delicious food, and interactive experiences that honor the importance of family and the Mexican tradition of celebrating loved ones who have passed away.  From September 1 through November 2, Paradise Gardens in DCA will showcase Mariachi music and Folklórico dancers with "A Musical Celebration of Coco" along with family crafts, photo-ops, a Memory Wall, and more!  In Frontierland, Día de los Muertos will also have its traditional tribute with marigolds, skeletons, and papel picado banners.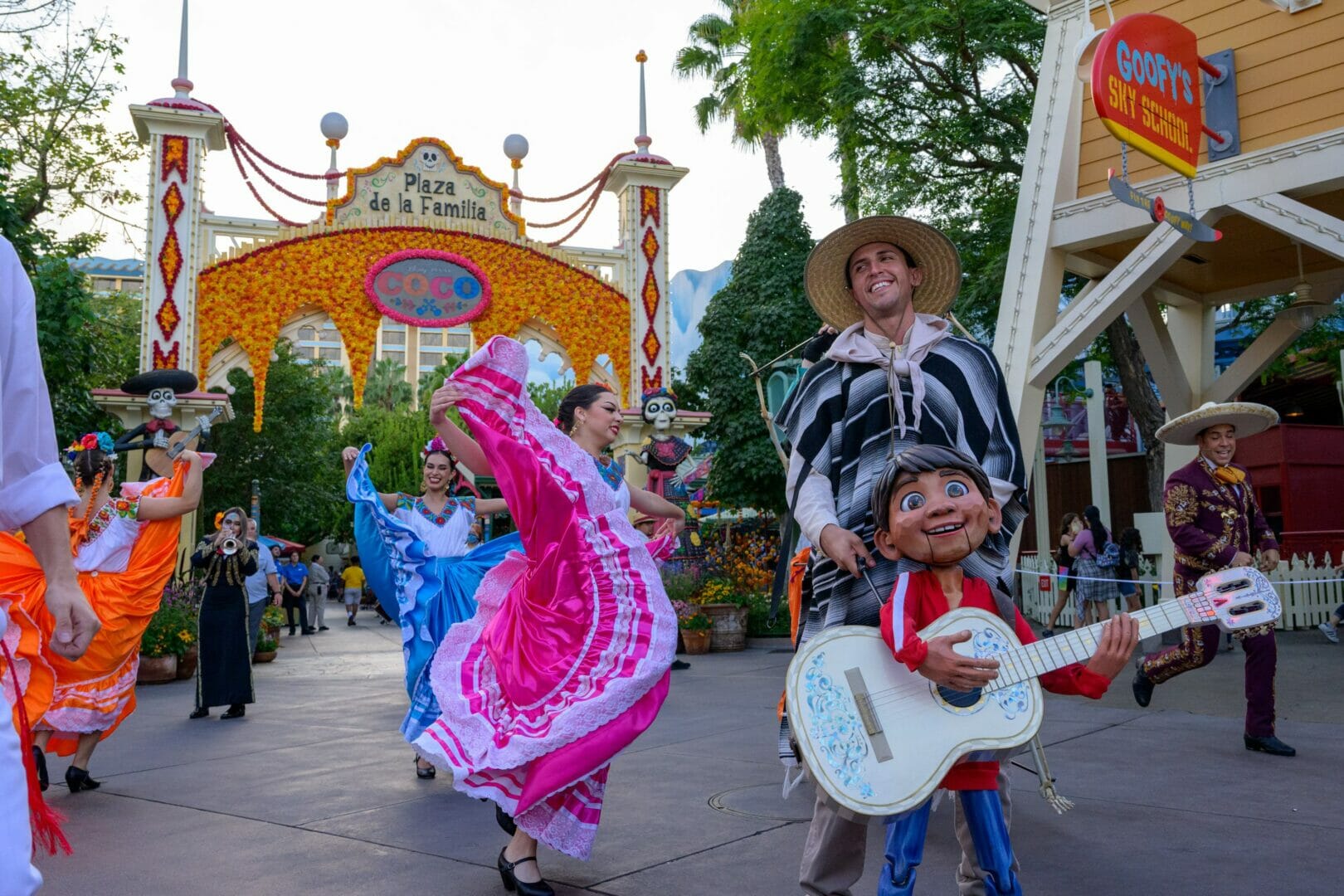 Oogie Boogie Bash:
Adding to the Halloween excitement, Oogie Boogie Bash – a Disney Halloween Party, returns for 25 select nights between September 5 through October 31.  This separate-ticket event will be held at DCA, offering an exclusive and not-so-scary experience for guests of all ages.  Oogie Boogie Bash will feature an array of entertainment, including stage shows, interactive experiences, trick-or-treating, character encounters, and a marvelous "Frightfully Fun Parade."  Characters in their costumed finery can be found on the treat trails, in "Mickey's Trick and Treat" show, and taking pictures at multiple photo opportunities (unlimited Disney PhotoPass digital photo downloads included with admission.)  Villains Grove takes over the Redwood Creek Challenge Trail yielding an immersive experience of imagery inspired by Disney villains.  With its unique blend of Disney magic and spooky thrills, Oogie Boogie Bash promises an unforgettable Halloween experience.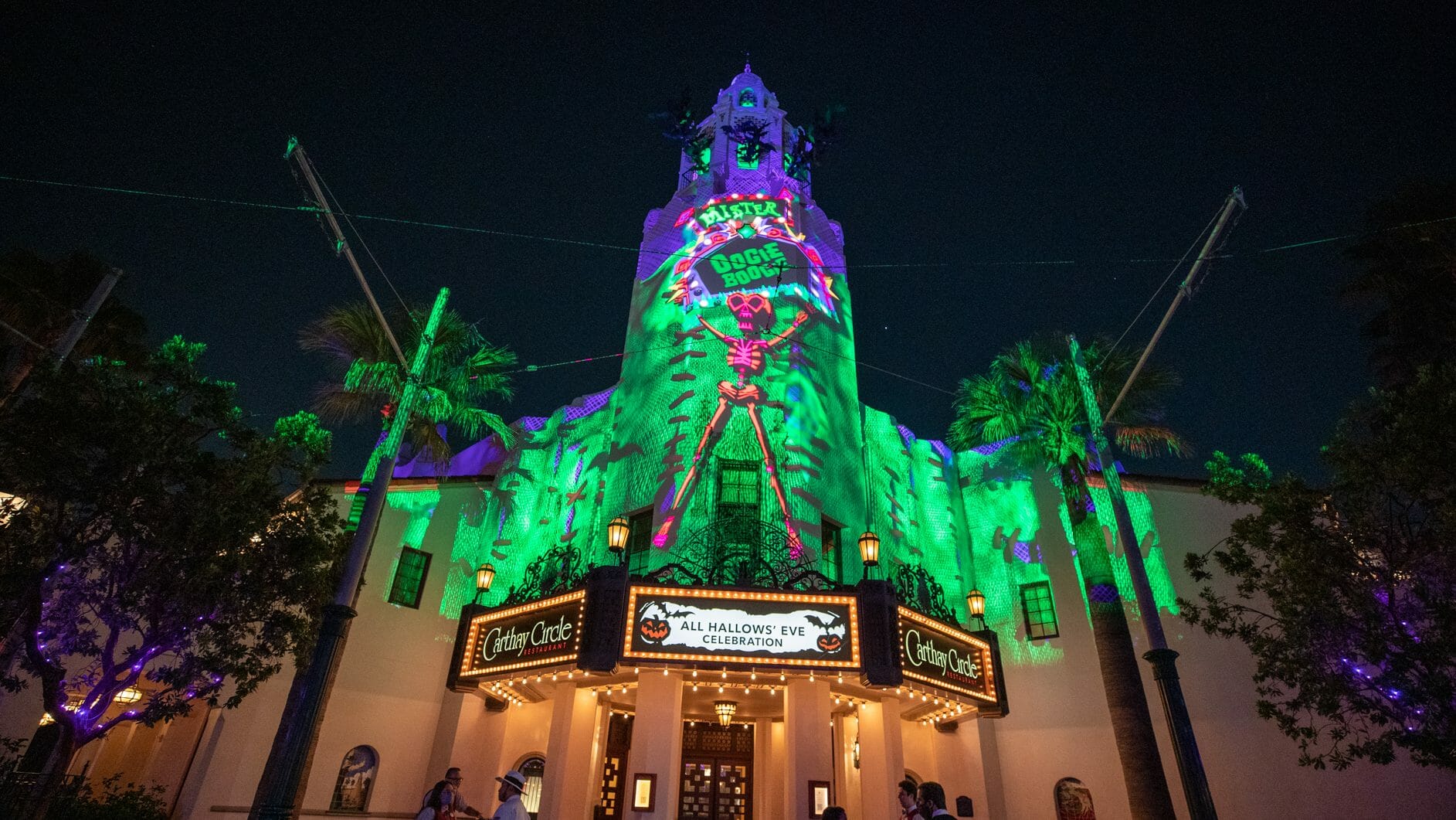 Tickets will go on sale to the general public on June 29 (no earlier than 9 a.m. PT). On June 27 (no earlier than 9 a.m. PT), a limited amount of Oogie Boogie Bash tickets go on pre-sale for Magic Key holders at Disneyland.com/OogieBoogieBash. Tickets are limited and guests may check out the website for important details and availability for the 25 nights: Tuesday, Sept. 5; Thursday, Sept. 7; Sunday, Sept. 10; Tuesday, Sept. 12; Thursday, Sept. 14; Sunday, Sept. 17; Tuesday, Sept. 19; Thursday, Sept. 21; Sunday, Sept. 24; Tuesday, Sept. 26; Thursday, Sept. 28; Sunday, Oct. 1; Tuesday, Oct. 3; Thursday, Oct. 5; Sunday, Oct. 8; Tuesday, Oct. 10; Thursday, Oct. 12; Sunday, Oct. 15; Tuesday, Oct.  17; Thursday, Oct. 19; Sunday, Oct. 22; Tuesday, Oct. 24; Thursday, Oct. 26; Sunday, Oct. 29; and Tuesday, Oct. 31, Halloween night.
As the leaves begin to change and a chill fills the air, Disneyland Resort eagerly welcomes the fall season with its highly anticipated Halloween Time and Plaza de la Familia events.  From the enchanting transformations of classic attractions to the colorful celebrations of Día de los Muertos, there's something for everyone to enjoy, while with the return of Oogie Boogie Bash, guests can indulge in the thrills and chills of a separate-ticket Halloween party.  Make sure to mark your calendars and prepare for an unforgettable autumn adventure at the Disneyland Resort!