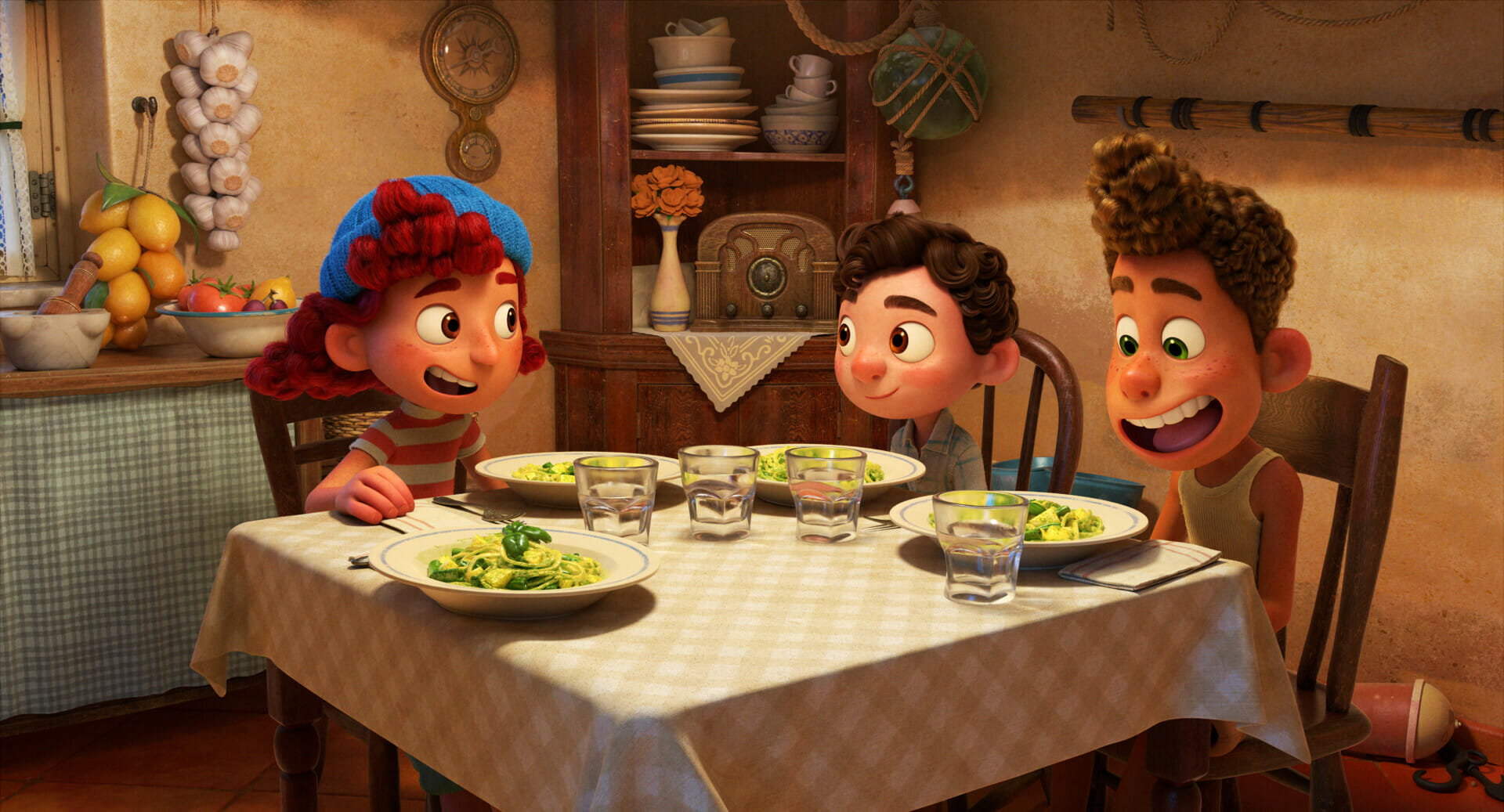 This post contains affiliate links and our team will be compensated if you make a purchase after clicking on the links.

The newest film from Pixar Animation Studios is Luca, their 24th animated film released by Walt Disney Studios. This is Pixar's third film in less than 18 months, with Onward being released last March at the start of the pandemic and immediately moving to Disney+, and Soul being released directly to Disney+ in November. Luca is also going directly to Disney+ with a limited engagement at the El Capitan in Hollywood. While Pixar typically releases one film every 12-18 months, in recent years they've started coming in closer succession.
Announced just one year ago, the film marks the feature-length directorial debut of Enrico Casarosa. His previous credits include story artist work for multiple Pixar films and as writer-director of the 2011 short film, La Luna, which premiered before Brave. Similar to that short, Luca is set in Italy: a coming-of-age tale about a young boy, inspired by the director's life growing up in Genoa. But more than a coming-of-age tale, Luca is a "fish out of water" tale, quite literally.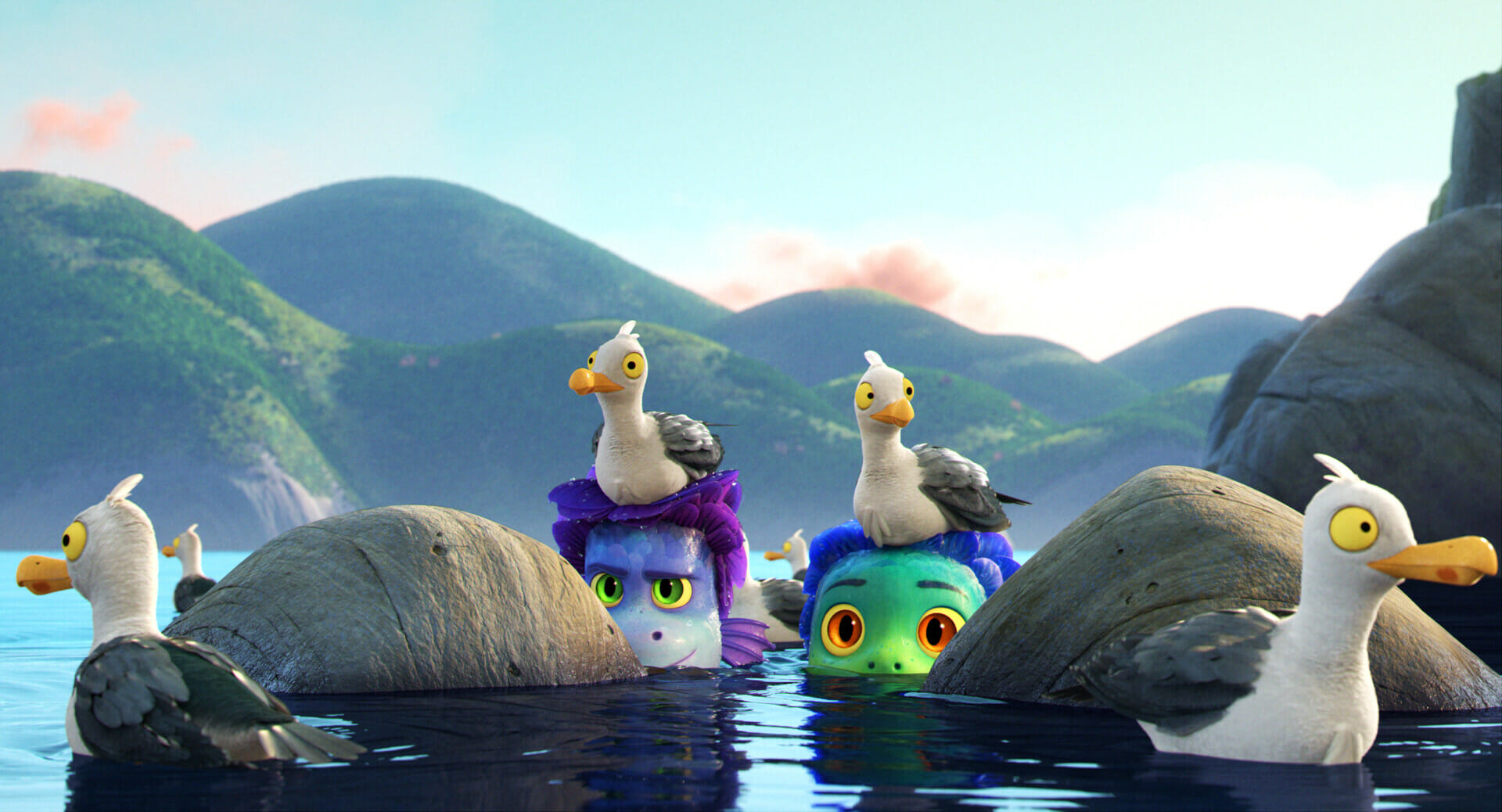 Luca tells the story of a teenage sea monster named Luca Paguro living off the coast of a fictional Italian city named Portorosso. Working on his family's sea farm as a fish herder, he has always been told to avoid going to the surface. But through his curiosity and discovery of numerous artifacts from the surface world, he meets another teenage sea monster named Alberto Scorfano. Quickly, friends, Alberto takes him up to the surface where he transforms into a human (when dry), and Luca's view of the world is changed forever.
Alberto shows Luca his collection of "land monster" artifacts, and both of them become fixated on the Vespa scooter. They decide to venture into Portorosso, which is a fisherman's village that hunts the fabled sea monsters, in order to find their own Vespa to take on adventures. Feeling out of place in their new human form, Luca accidentally tangles with the local bully Ercole Visconti, a pompous older teenager who believes he is admired by everyone.
Moments before being beaten up, they are saved by Giulia Marcovaldo, a local girl who also feels like an outsider. Together as underdogs, the three of them team up to enter the Portorosso Cup, a local triathlon of swimming, eating, and running, for a chance to win prize money.
For Luca and Alberto, it's an opportunity to buy a Vespa and gain freedom from their sea lives. And for Giuliana, it's to win respect in her town after previous losses in the contest. But the true challenge will be keeping their identities as sea monsters a secret from Giuliana, her father, and the rest of Portorosso.
Luca features the voice talents of Jacob Tremblay (Room, Good Boys) as the title character and Jack Dylan Grazer (It, Shazam!) as Alberto. Newcomer Emma Berman voices Giulia. Additional voices are provided by Saverio Raimondo as Ercole Visconti; Marco Barricelli as Massimo, Giulia's father; and finally Maya Rudolph and Jim Gaffigan as Daniela and Lorenzo, Luca's parents.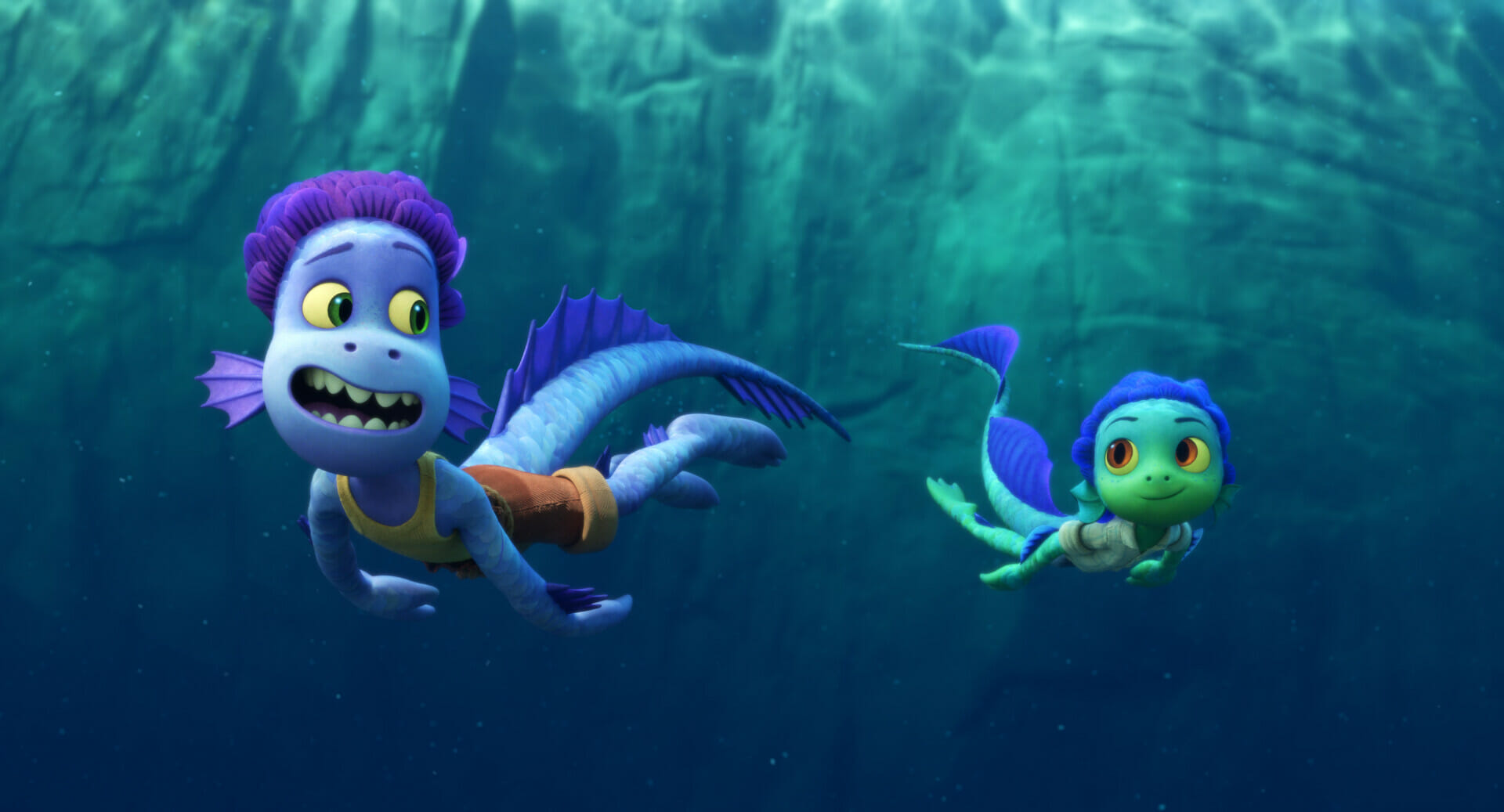 Since Pixar has increased the frequency of their films, the end results have been a hit or miss. But let's start with a positive. The animation in Luca is beautiful. The transitions between sea monster and human form are smooth, the Italian city of Portorosso and its landscapes/atmospheric elements look phenomenal, and the food-induced a pasta craving. It was also clear that the character design was directly inspired by the director's short film La Luna. It's a different style than other Pixar films, but one that worked for the story and wasn't distracting like The Good Dinosaur.
Beyond Luca's animation, the story felt…familiar. When Coco was released in 2017, with its beautiful animation and authentic Mexican culture references, its plot always felt like a retread of multiple others from Pixar or Disney films (Up, Ratatouille, Zootopia, and Moana specifically). Luca seems to suffer from the very same problem. The story is very simple, but it's hard not to draw comparisons to several other Pixar films (Monster's, Inc. / University, Ratatouille, Cars, and Coco, ironically).
The film also seemed to be lacking two things that are staples of other Pixar films: emotion and revelation. Nearly every Pixar film has that specific moment where the character(s) come to grips with a conflict, and it plays out in a deeply emotional scene. It's presented as a lesson for both children AND adults and effectively renders the latter into tears. Luca just didn't have that – the resolution of the film is fine, and there is a conflict that's overcome. But it lacks a strong message and makes the struggles shown in the film seem not very serious.
Due to pandemic, the film was completed almost entirely at home and although the animation quality did not suffer, the story felt like a short film that had been expanded on a razor-thin plot. There's a lot of Italian humor and references, but unlike Ratatouille which has a reason to be set in France, Luca is a story that could have been told anywhere with minor tweaks. The Italian accents used on certain characters also made them very hard to understand, or even to remember their names.
In summary, Luca is passable but not memorable. There's a lot of charm here, but it isn't something to revisit multiple times. While not a bad or even flawed film, the story just isn't engaging enough to make you invested in its outcome. With the exceptions of Inside Out, Soul, and even Coco (despite its reused plot points), several of Pixar's recent films have felt weak or lacking originality. It seems that releasing multiple films in closer succession brings uneven and forgettable results.
Score: 6 / 10