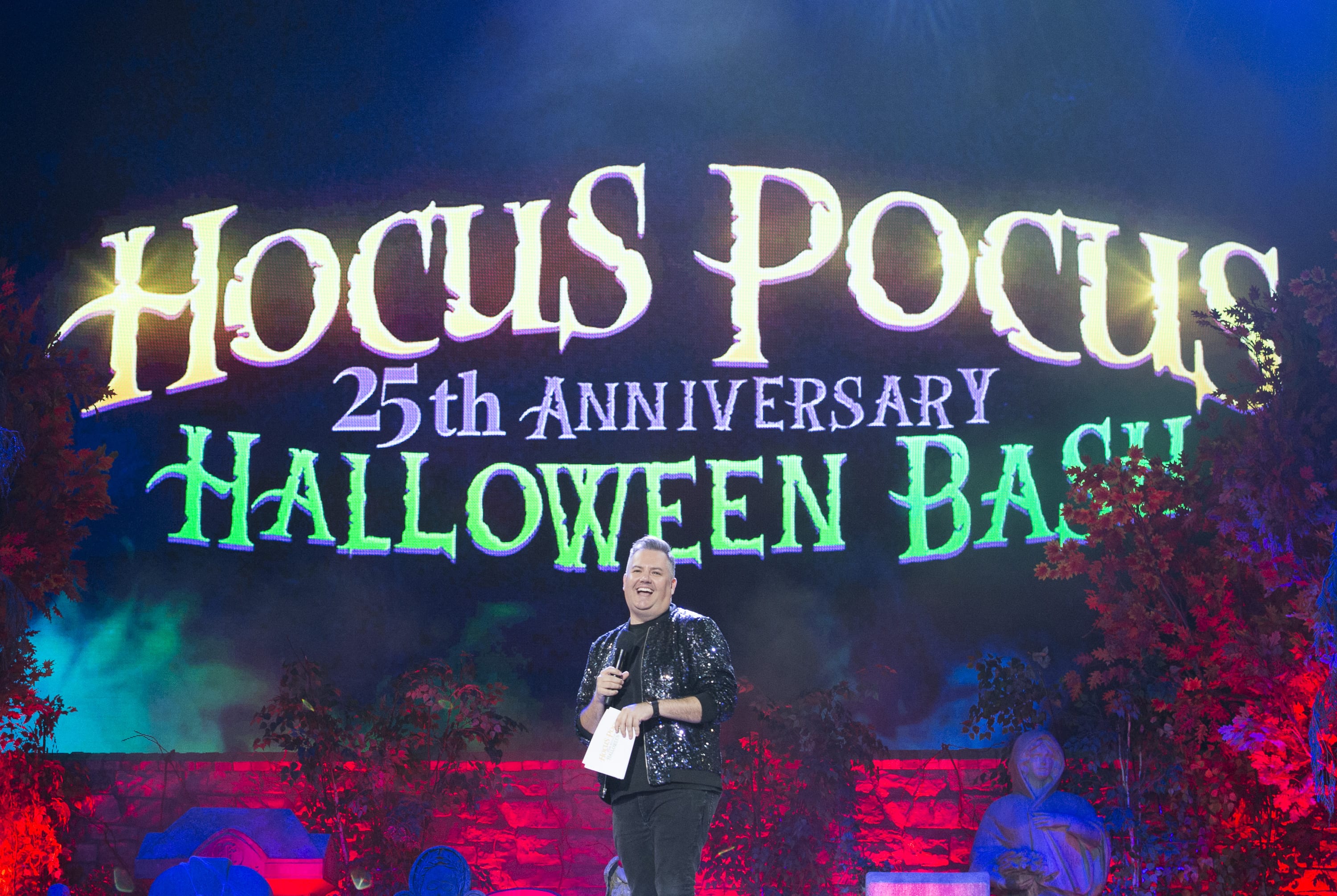 This post contains affiliate links and our team will be compensated if you make a purchase after clicking on the links.

Freeform is giving viewers their first look at the upcoming Halloween special, "Hocus Pocus 25th Anniversary Halloween Bash". The televised special will feature live performances, celebrity surprises, and plenty of love to celebrate the 25th anniversary of the iconic Disney classic, Hocus Pocus.
[Best_Wordpress_Gallery id="13″ gal_title="Hocus Pocus 25th Anniversary Halloween Bash"]
The special premieres Saturday, October 20th, being part of Freeform's 31 Nights of Halloween. To the delight of fans, many of the film's original cast take part, including appearances by Sarah Jessica Parker, Kathy Najimy, and much more. The special was filmed at the Hollywood Forever Cemetery, giving everything an extra spooky vibe.
There will also be plenty of musical appearances throughout the evening including Dove Cameron, PrettyMuch, and Junior New System. Fans will be included in the festivities with a Hocus Pocus themed costume contest that will be judged by Kelly and Sharon Osbourne. Make sure to stay tuned, as the special also includes exclusive interviews with the cast and crew of the film. Drag Superstar Lady Bunny will be on site, providing spooky beats from dusk to dawn.
In honor of the party, Freeform will be airing a "Pop'n Knowledge" edition of Hocus Pocus before and after the bash at 6:05 PM EDT/PDT and 9:45 PM EDT/PDT. The special edition will highlight amazing moments from the film, have a mix of trivia, funny moments, and commentary around key elements of the movie.
Make sure to stay tuned and get your Hocus Pocus fix throughout the month of October and get ready for the biggest bash of the season. "Hocus Pocus 25th Anniversary Halloween Bash" airs on Freeform Saturday, October 20th at 8:15 PM EST.