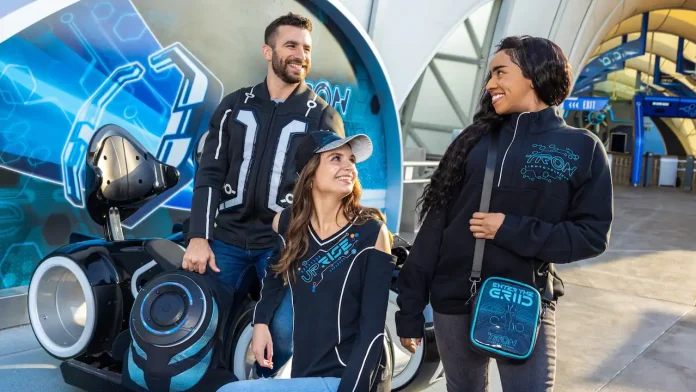 This post contains affiliate links and our team will be compensated if you make a purchase after clicking on the links.

TRON Lightcycle / Run presented by Enterprise, this new attraction officially opens at Magic Kingdom Park at Walt Disney World Resort on April 4, 2023. Check out a first look at the new merchandise.
Users who venture into the Grid will find three merchandise collections, related to the attraction experience, the film "TRON: Legacy" or the nostalgia around this digital world first introduced in 1982 with the release of the original "TRON."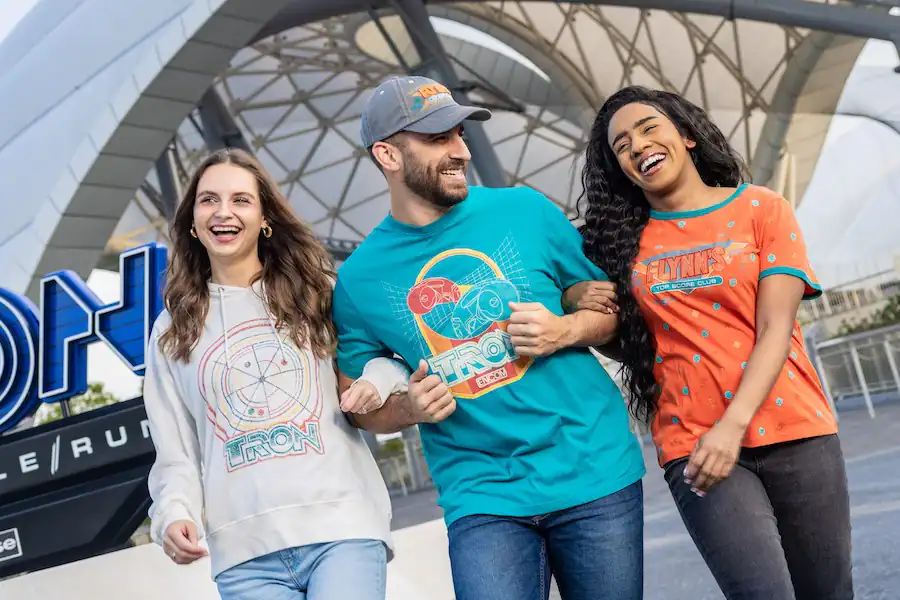 "There are generations of guests now visiting Walt Disney World who grew up playing the TRON video games and imagining their bicycles were Lightcycles," explained Taryn Johnson, Senior Manager for Brand Merchandising with Global Product Creation. "These collections have a dash of 1980s nostalgia mixed with incredibly fun items that continue the thrills of this new Tomorrowland attraction at home."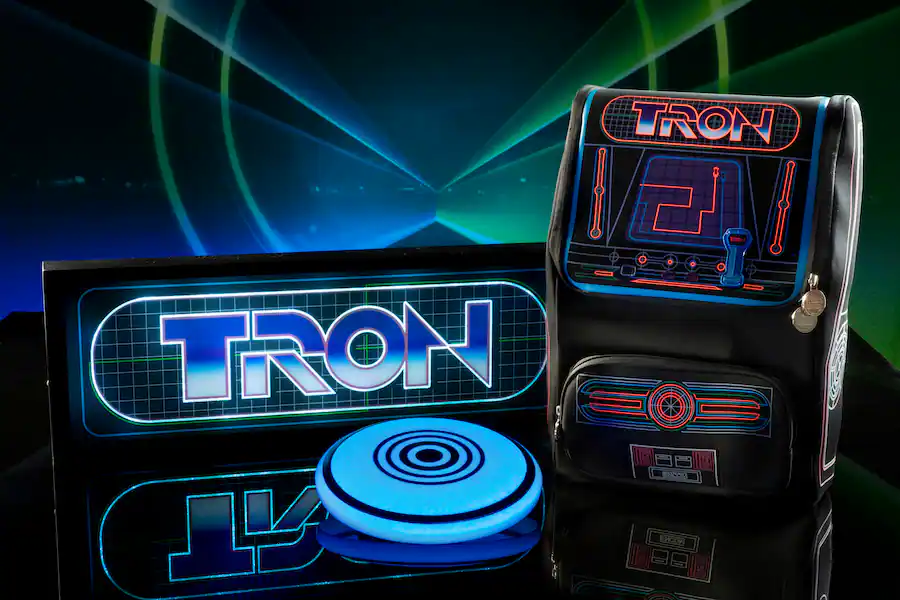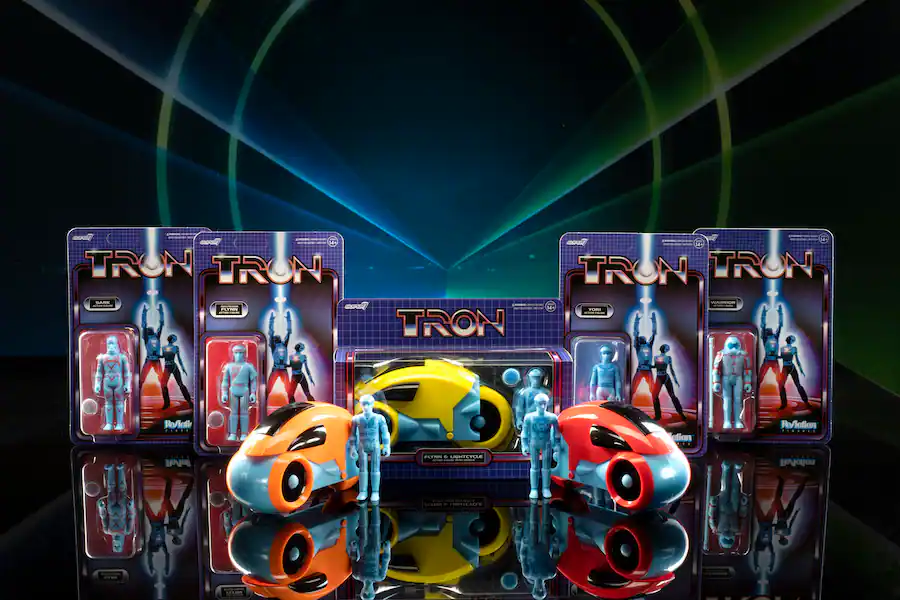 One of the favorite collections is "Back to the Arcade," which captures a slice of the early 1980s arcade scene complete with nods to Flynn's Arcade from the original film. Elements from video game cabinets were turned into backpacks and illuminated wall signs. The tumbler even includes vintage Lightcycles that race around a domed top.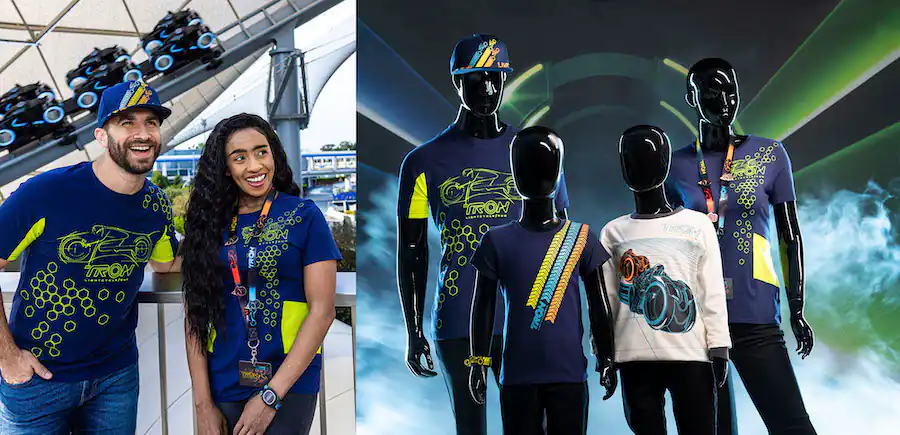 Lightcycles are fast two-wheeled vehicles on the Grid, akin to motorcycles in the "real" world. This was the jumping-off point for the "Thrill of the Race" collection which contains racing-inspired apparel for adults and kids.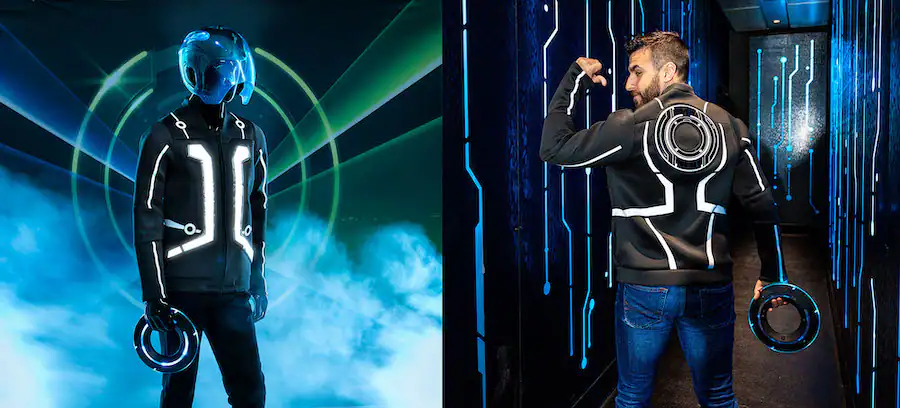 The team even created a light-up replica of Sam Flynn's helmet as seen in "TRON: Legacy" using the original costume piece as a reference. This helmet is the perfect finishing touch to my own "TRON: Legacy" costume. A separate decorative helmet bag is an excellent carrying case for this or any other racing helmet.
For those that want to continue racing Lightcycles after visiting the Grid, check out the TRON Lightcycle Handlebars. This interactive toy contains lights and sound effects from TRON and can turn into an interactive game for up to four players.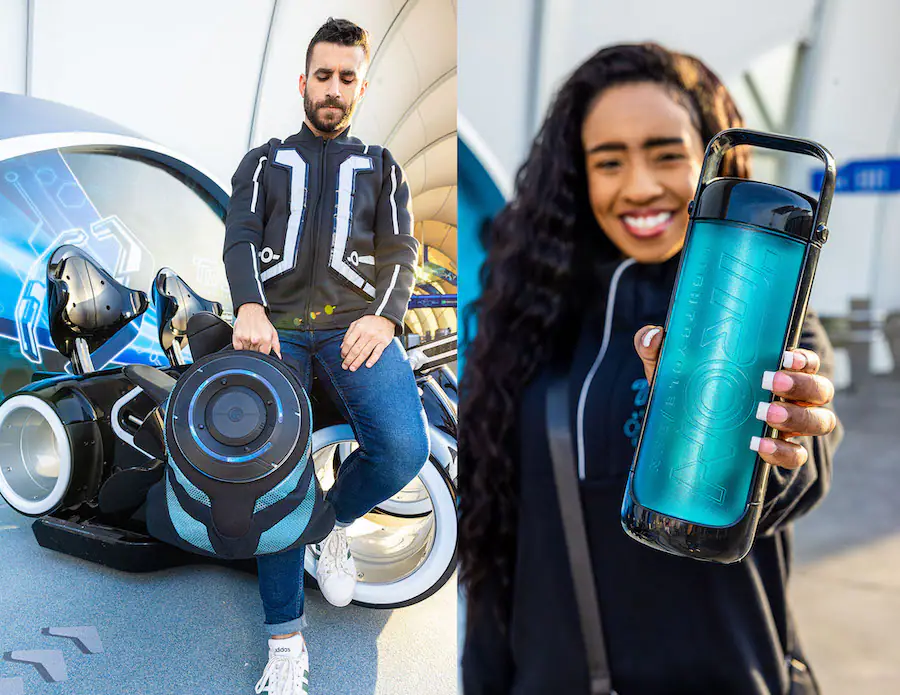 Life on the Grid is replicated with a third merchandise collection inspired by the clean design language of this digital world. Adults will find light-up jackets and other accessories like a backpack that holds a new interactive Identity Disc that doubles as an audio speaker.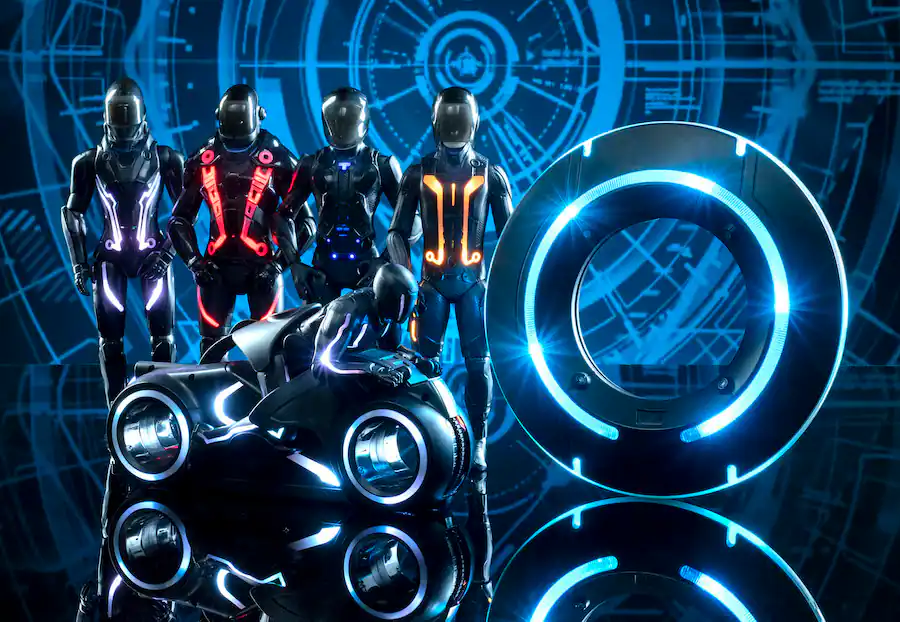 One of the most impressive parts of this collection is the TRON Identity Program, an all-new retail experience. It offers guests a customizable "Program" action figure and identity chip that can be used to "re-program" other merchandise such as the interactive Identity Discs and Remote Control Lightcycles.
Reservations for this interactive experience can be made beginning March 21 by visiting disneyworld.disney.go.com/shops/magic-kingdom/tron-identity-program/.
When TRON Lightcycle / Run opens on April 4, guests will find these products and more in a specially designed pop-up shop area directly across from the Monsters Inc. Laugh Floor entrance in Tomorrowland.
For those with a reservation for the TRON Identity Program, please visit Tomorrowland Launch Depot for the experience. It's the merchandise shop located between the entrances to TRON Lightcycle / Run and Space Mountain.
Guests will also be able to use Merchandise Mobile Checkout via the My Disney Experience app when purchasing items at select locations. It's easy to use and saves time as you scan items as you shop and pay from your phone.