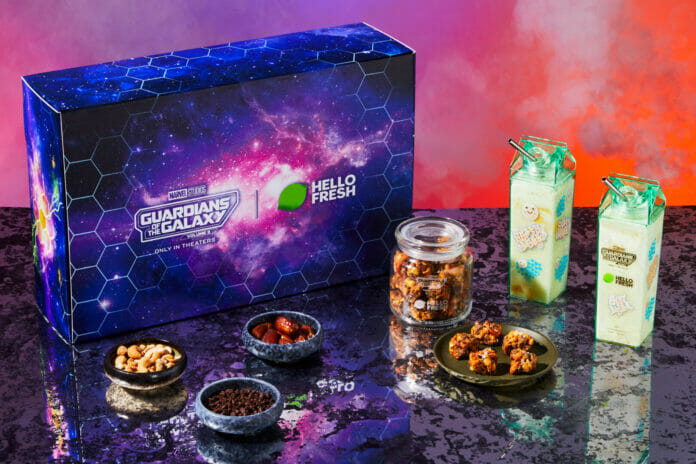 This post contains affiliate links and our team will be compensated if you make a purchase after clicking on the links.

HelloFresh, the world's leading meal kit company, has teamed up with Marvel Studios' Guardians of the Galaxy Vol. 3, in theaters May 5, to bring out-of-this-world flavors and recipes to kitchens across the galaxy. With the launch of a new limited-edition Guardians Recipe Adventure series and Guardians Snack Adventure kit, HelloFresh customers and Guardians of the Galaxy fans can enjoy recipes inspired by the film.
Each Guardians Snack Adventure kit includes pre-portioned ingredients and step-by-step recipe cards to make two servings of Zarg Nut Bites and Mango Milky Fizz at home. In addition, the Snack Adventure kit also comes with collectible milk cartons and a jar—complete with cosmic designs straight out of Knowhere—to keep these snacks from getting mixed up with Earthly foods when stored in the pantry or fridge.
Starting on Monday, April 17 at 12 PM EST, consumers can claim the limited-edition Guardians Snack Adventure kit* by visiting www.HelloFreshAdventure.com. Additional Guardians Snack Adventure kits will become available the following two weeks on Monday, April 24, and Monday, May 1, at 12 PM EST. All Guardians Snack Adventure kits are available to claim on a first-come, first-served basis while supplies last and without a HelloFresh subscription.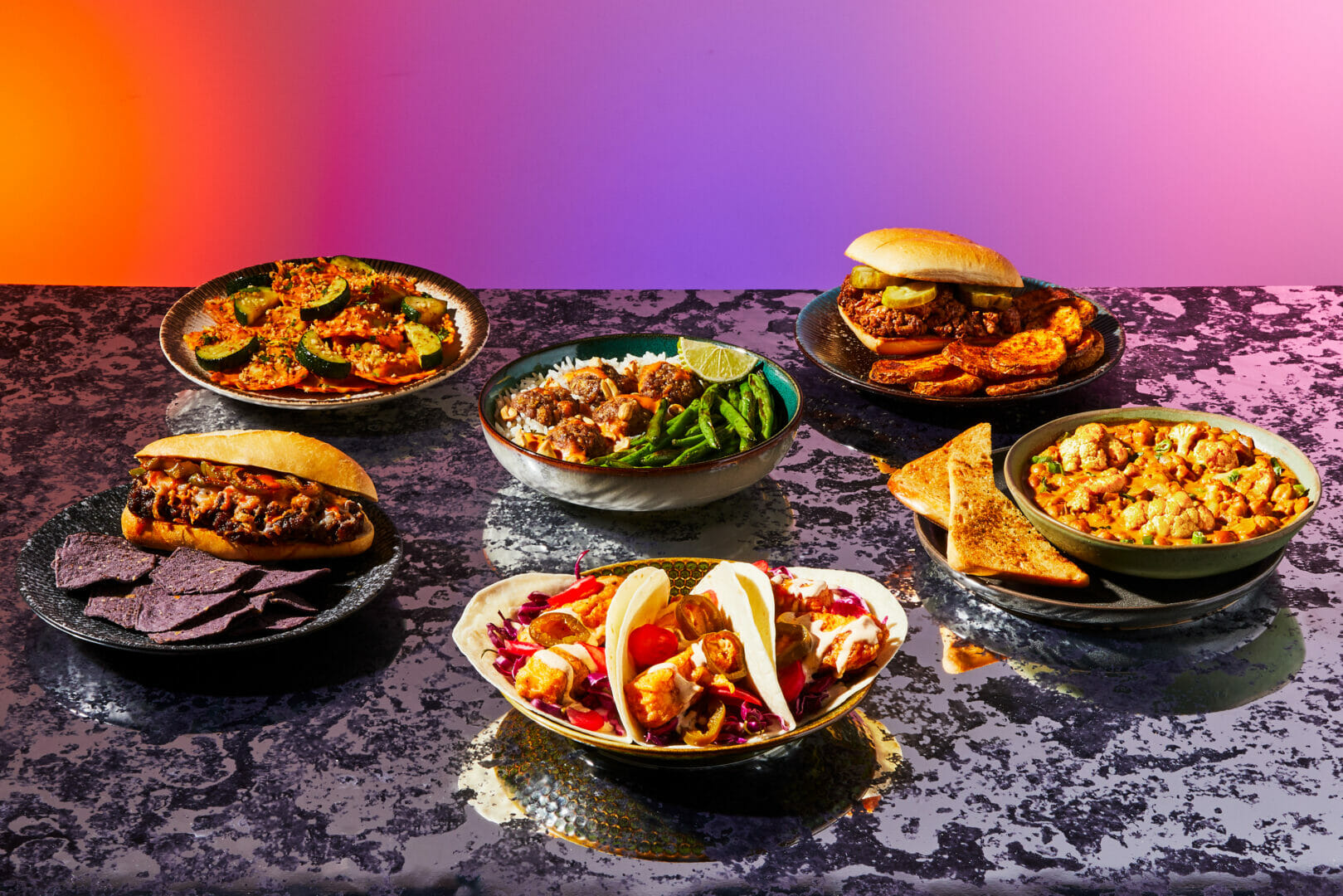 "At HelloFresh, we know that our customers like to get adventurous with their cooking, which is why we're excited to bring the out-of-this-world flavors inspired by Marvel Studios' Guardians of the Galaxy Vol. 3 straight to their kitchens," said Kirsten Walpert, VP of Brand and Creative, HelloFresh US. "This fun new collaboration demonstrates how home cooking with friends and loved ones can be an exciting adventure and a memorable bonding experience that you can enjoy with your given or 'chosen family.'"
Guardians Recipe Adventure Series Brings Out-of-this-World Flavors to Mealtime
HelloFresh is also introducing six meals through an exclusive Guardians Adventure recipes series, each themed to members of the beloved band of galactic misfits. Designed to be enjoyed with either your given or "chosen family," each hero-inspired meal takes home cooks on a flavorful adventure. Recipes are available now to HelloFresh customers and include:
Terran-Style St. Louis Sandwich with Dill Pickle & Roasted Potato Rounds
"Destroyed" Thai Chili Coconut Smash Patties with Zesty Rice, Roasted Green Beans & Peanuts
Galactic Beef Melts with Blue Corn Tortilla Chips & Hot Sauce
Galaxy Greens Ricotta Ravioli with Zucchini, Toasted Panko & Parsley
Fire-Blasted Vegan Coconut Curry Soup with Chickpeas, Cauliflower & Toast
Crispy Orloni-Style Tilapia Tacos with Chipotle Mayo, Cilantro Cabbage Slaw, Pickled Jalapeños, & Radishes
To learn more, visit www.HelloFreshAdventure.com.