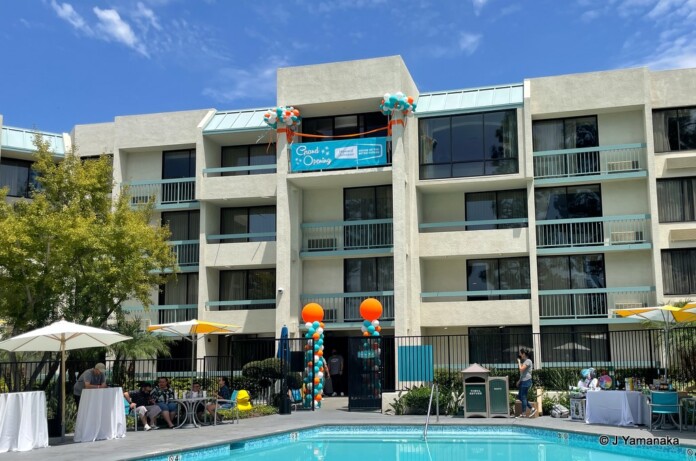 This post contains affiliate links and our team will be compensated if you make a purchase after clicking on the links.

On July 27th, the Howard Johnson Anaheim Hotel & Water Playground held a grand opening for its newest themed suite, "The House of the Retro Future Suite."
Inspired by the Monsanto House of the Future, installed at Disneyland from 1957-1967, the carefully detailed suite shows influences from the Googie and mid-century modern architectural and design elements of the 1950-60 Anaheim Resort District.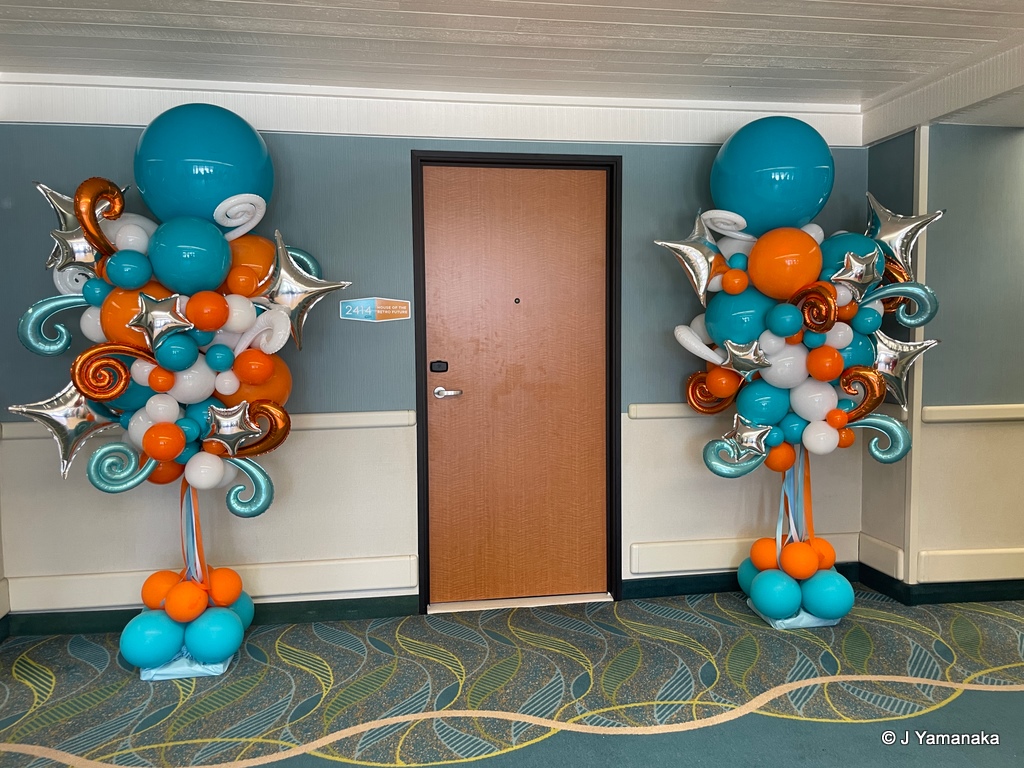 The event began with an official ribbon cutting, presided over by mid-century pop culture expert, Charles Phoenix, artist SHAG, Howard Johnson manager Jonathan Whitehead, and a spacelady.
Afterward, we were given a look inside the suite and were able to admire both the many nostalgic decorative touches that reinforce the "retro future" theme, as well as the view from the suite that gives occupants a glimpse of the monorail as it glides by to Tomorrowland.
A print of the custom SHAG artwork is included with the price of the room which is $1957 for a two-night stay (the year the Monsanto House of the Future opened.) For those on a more restricted budget, the prints are also available for sale in the gift store for $37.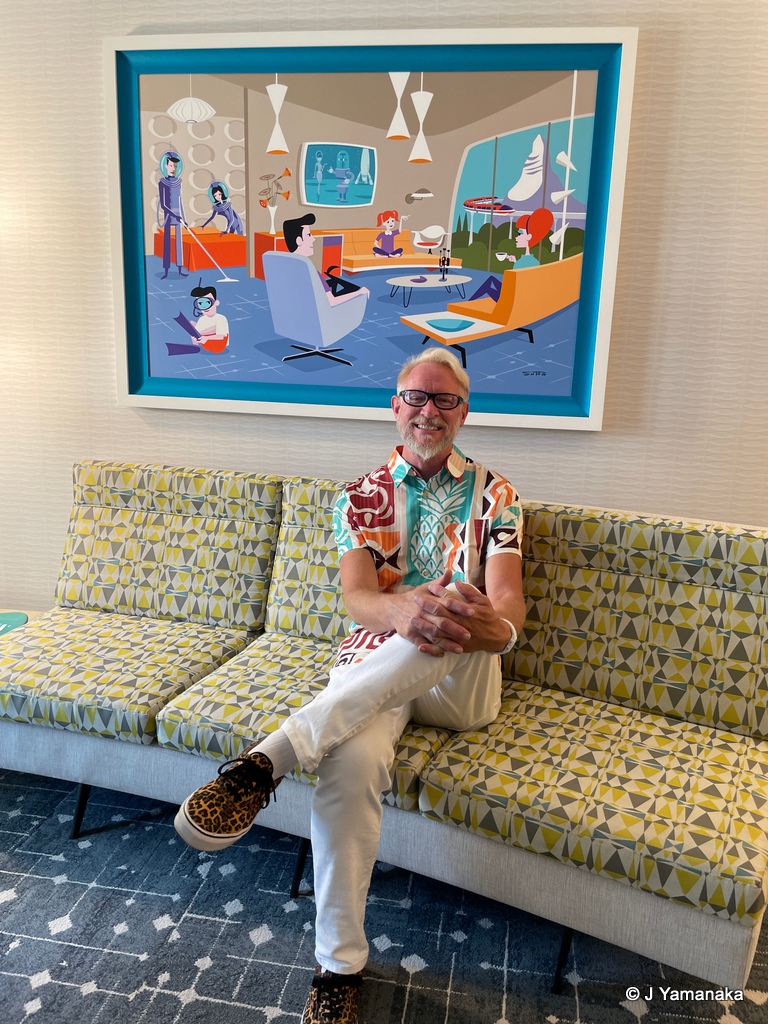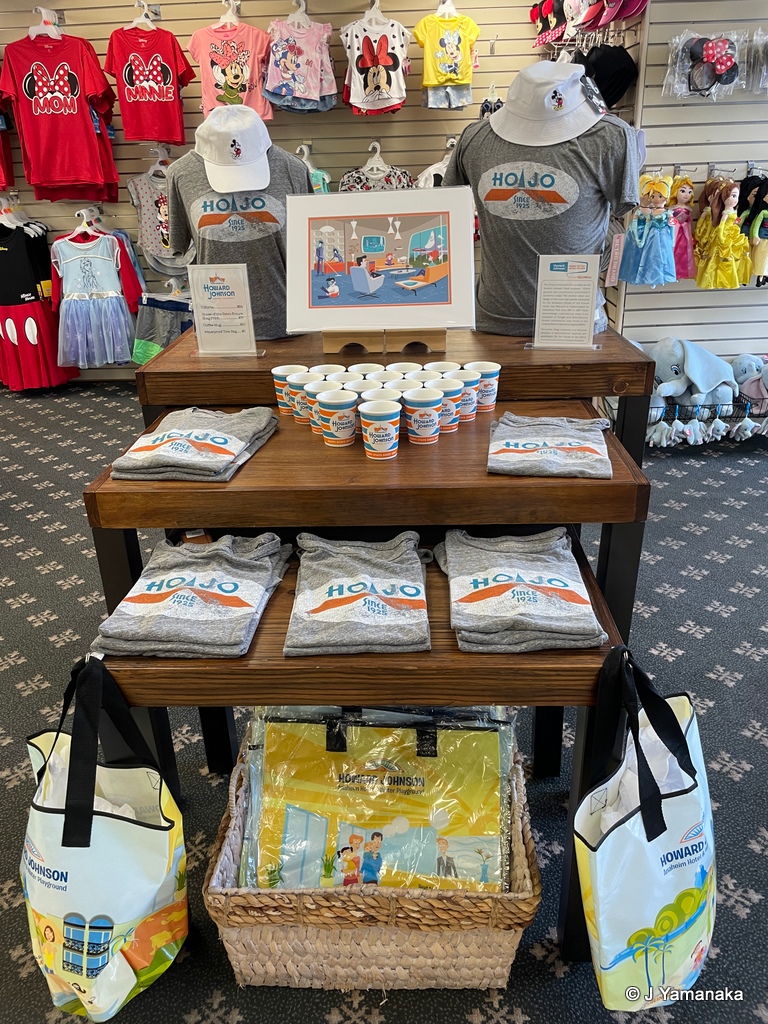 Another piece of art specifically created for the suite is the beautiful peacock hanging above the dining table which is a re-creation by artist Sam Carter of a piece that hung in the original House of the Future.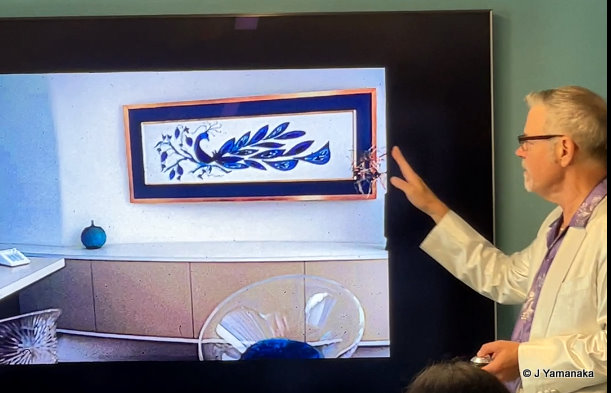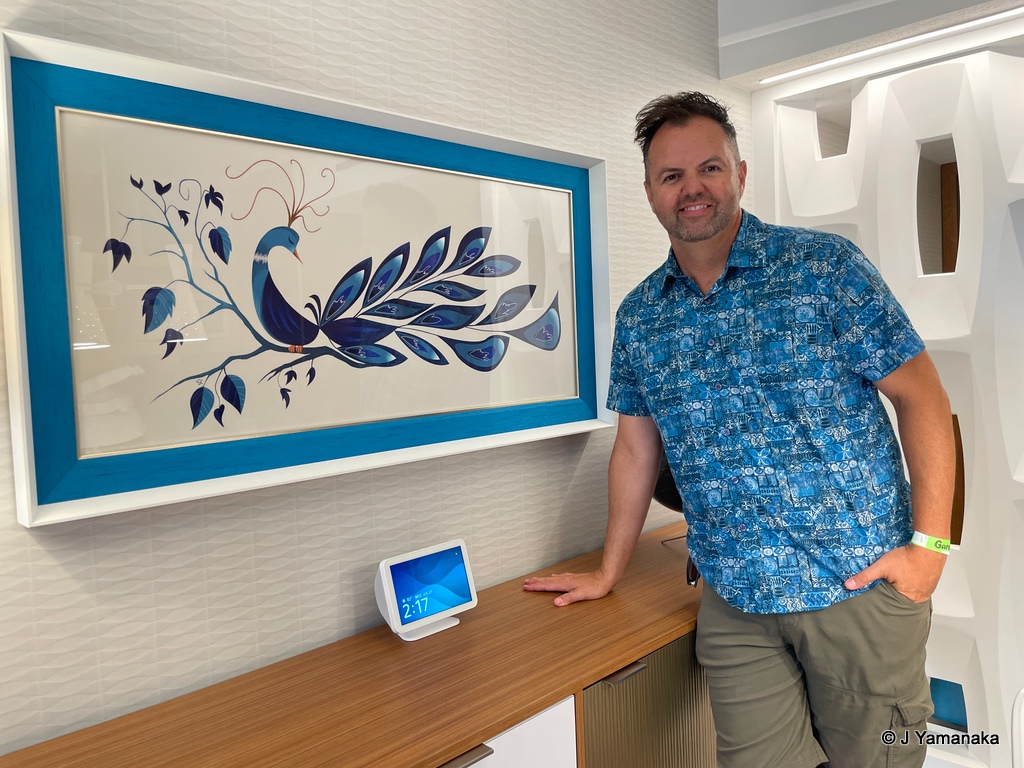 The vintage-style record player comes equipped with era-appropriate vinyl, but the suite itself has its own 60s-inspired soundtrack on Apple Music to get guests in the retro future groove–Howard Johnson Jet Set.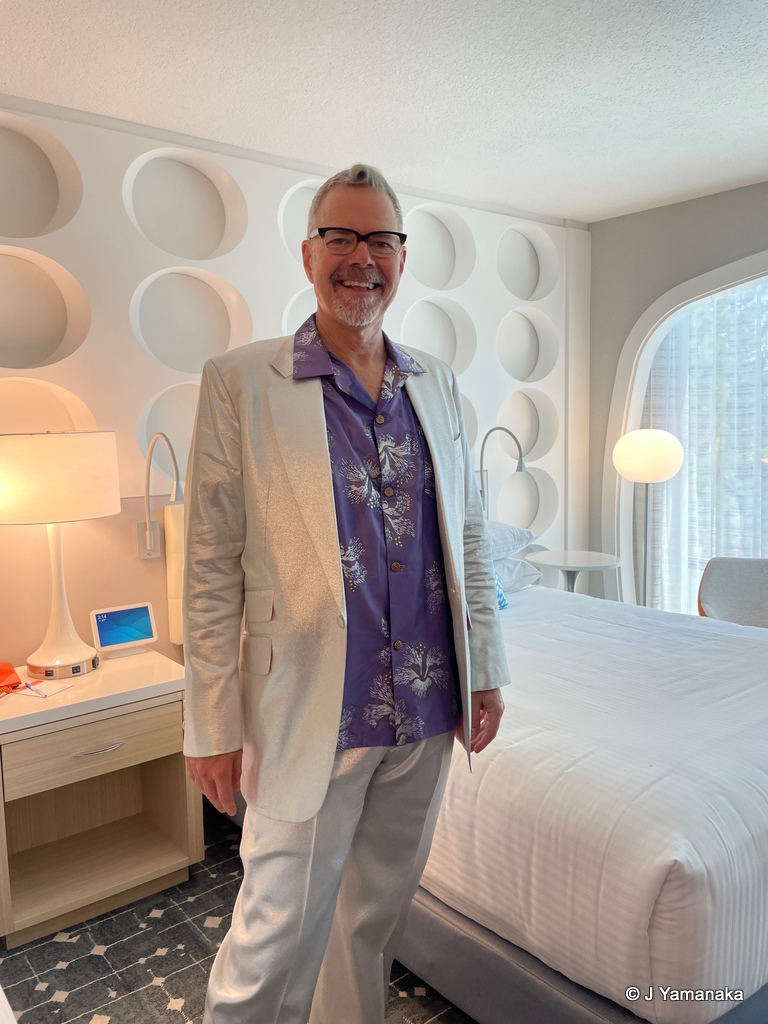 Guests may begin staying the House of the Retro Future Suite starting August 12, 2022. It will be available for required 2 night stays on Tuesday-Wednesday or Friday-Saturday nights. The total price of $1,957 includes room, tax, and parking. Reservations may be made through a link on the https://www.hojoanaheim.com/ website beginning July 28, 2022, a maximum of 30 days out from the current date.