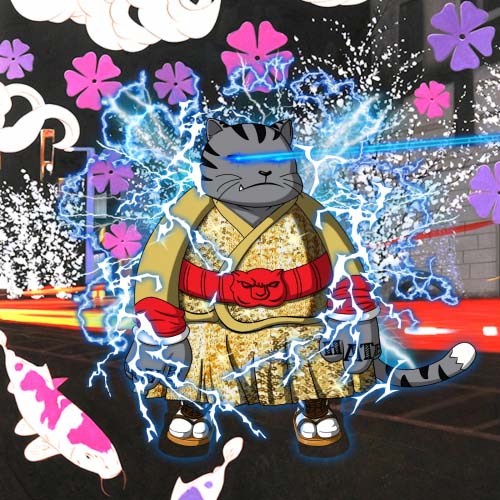 This post contains affiliate links and our team will be compensated if you make a purchase after clicking on the links.

The launch of Japanese artist Hiro Ando's new collection will take place on December 19. On this occasion, 4747 Samurai Cats will be offered in an entirely digital sale.
With this initiative, Ando, the key figure of Japanese neo-pop art and co-founder of Studio Crazy NOOdles, intends to revolutionize the contemporary art market by relying entirely on NFTs or "non-fungible tokens."
These digital property titles guarantee the authenticity of the artworks and allow the artist and buyer to navigate between the physical and virtual worlds.
Hiro Ando, a multidisciplinary and subversive artist who weaves traditional themes with modern ones, has
established himself as a leading artist of the Japanese new pop wave. Inspired by the world of manga and the emblematic characters such as the Samurai or the sumo wrestler, he revealed himself to the general public with his sculptures in the form of cats, Samurai Cats, sold for tens of thousands of euros.
This year, the artist's collective offers for sale a unique and avant-garde collection, the 4747 Samurai Cats
– the warriors of 47 Ronin. These digital collectibles use the Ethereum blockchain and are randomly
assembled from over 300 layers drawn by Hiro Ando.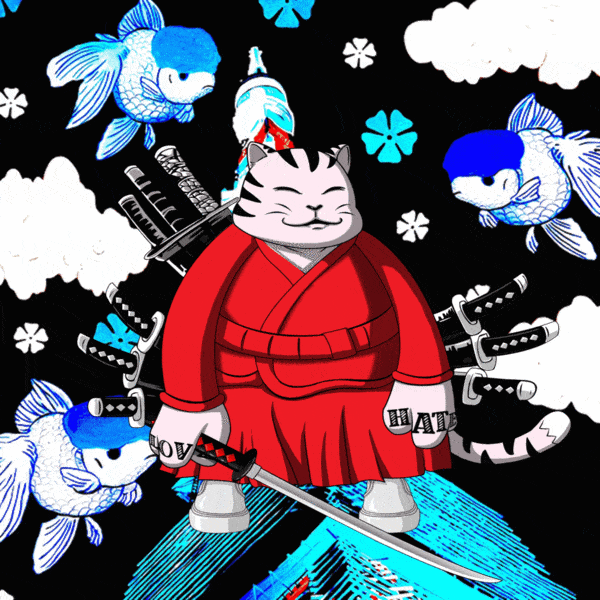 Buyers will receive benefits upon Hiro Ando's physical artworks through the use of NFTs. These include access to the Samurai Cat image, the virtual gallery, and previews of upcoming collections (physical and/or digital)
By deciding to put NFTs at the heart of this new collection, Crazy NOOdles Studio intends to participate in
the artistic revolution that is well underway. Indeed, the "non-fungible tokens" are about to revolutionize
the contemporary art market, according to the annual report of the company Artprice published on
October 4, 2021.
Their exponential growth, which reached $2.7 billion in the 2020-2021 fiscal year (+117%), can be explained by the online migration of contemporary art auctions since the beginning of the 2020 global health crisis.
From now on, owners of physical artworks by Hiro Ando can claim a free NFT. This action opens the doors
not only to a modern and daring artistic community but also to a virtual world, the metaverse.
Based in Tokyo, Studio Crazy NOOdles was founded in 2005 by Saori Nakamishi and Hiro Ando with the aim of promoting the creation and dissemination of young Japanese new wave pop artists on the world stage.
This creative collective, a true artistic enterprise, intends to follow the approach of Andy Warhol whose
popular art redefines culture and mass consumption.
Hiro ANDO, the Studio's leader, is gradually making his mark on the art world and is naturally emerging as the Japanese artist to watch closely.
For more information and images, please visit www.samuraicats.io and stay connected via Instagram at
@hiroandoofficial and Twitter at @samuraicats_nft.