This post contains affiliate links and our team will be compensated if you make a purchase after clicking on the links.

Imagine, if you will, you are seated in a dark movie theater about to watch the latest blockbuster on the big screen in your local cinema; however, you are about to experience it in a way you never thought possible. Your seats would move in sync with every punch, car crash, and action sequence. Your surroundings would adapt to the action on screen, every part of the experience coming at you with everything it has. Welcome to 4DX!
https://www.youtube.com/watch?v=lu4M5SL6Em4
At first glance, you may think this is just a theme park gimmick, but it can be much more than that. The special effects around the audience is designed to enhance the movie-going experience and not so much a distraction.  You can feel like a character in the movie world; feel the roar of King Kong, sail across the Caribbean, race inside a DeLorean time machine, fly the Millennium Falcon, survive an aircraft turbulence, or even tremble at the footsteps of an approaching dinosaur.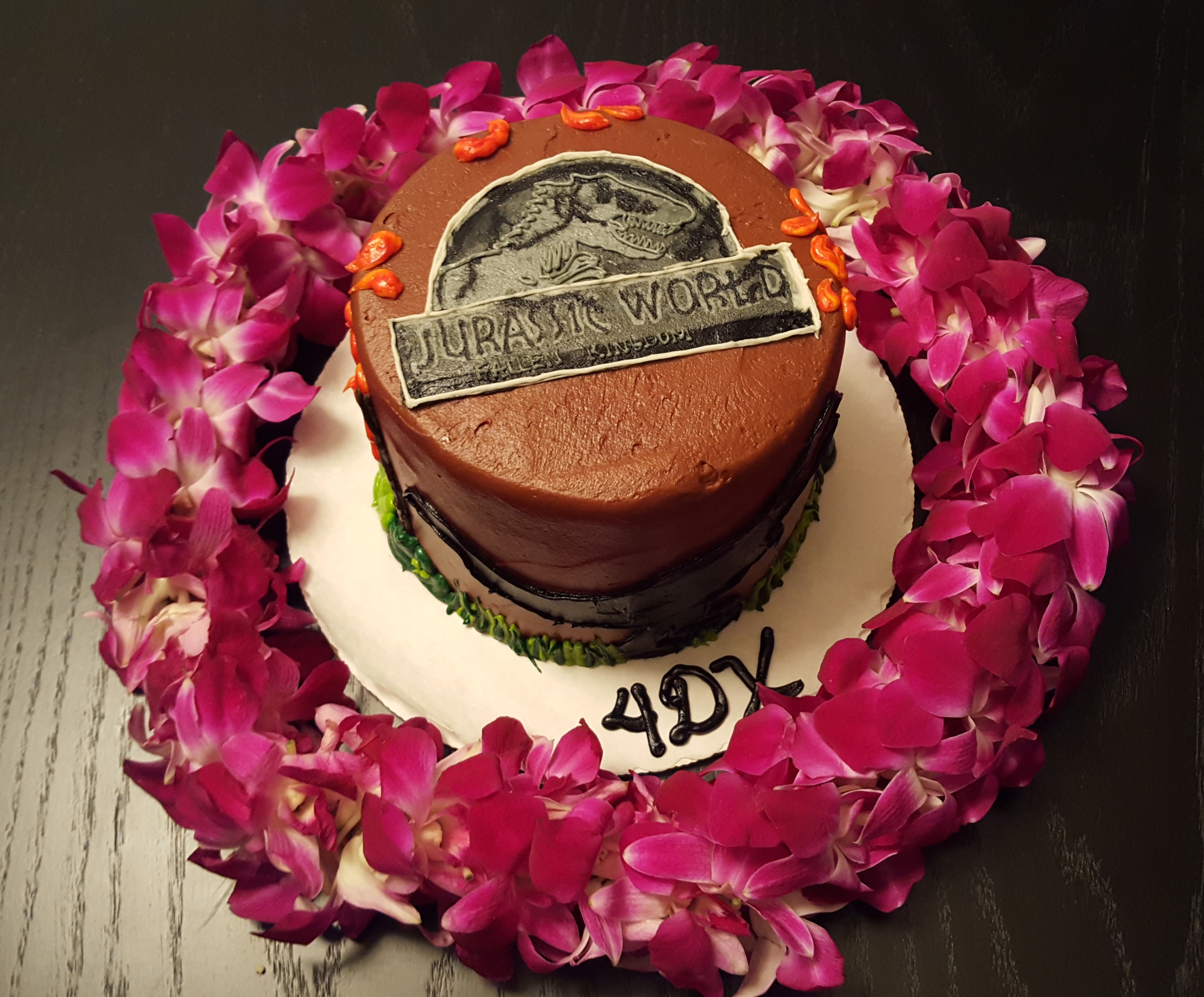 Jurassic World: Fallen Kingdom is the latest summer blockbuster to receive the 4DX treatment. The motion seats will not only vibrate, but it will roll left and right, heave up and down, and pitch back and forth.  For the premium experience, you can also get leg ticklers, back knockers, and air blasts by your head. Environmental effects will have air blasts to your face, water effects, sensory smells, falling snow, misty fog, gusts of wind, and strobe lights complete the immersive checklist.
4DX currently caters to two locations in Southern California.  The first in the United States is at L.A. LIVE and CGV Cinemas Buena Park.  The future is bright as it was announced at CineCon 2018, Regal Entertainment has agreed to open 4DX in 79 new U.S. locations including Irvine and San Diego. Pricing may vary, from $18-$30, with different levels of features at certain venues.
Jurassic World is a perfect example of the immersive power of 4DX, having a plethora of various elements and special effects in the film worth bringing experiencing first hand. If you would like to know what to expect from the 4DX experience, please continue to read.  If not, be warned, SPOILERS AHEAD. Below is a description of one of the film's explosive volcanic sequences.
Environmental and motion effects you can anticipate includes misty rainfall, gusts of wind, vibrations from roars and footsteps, shattering earthquakes, aircraft turbulence, volcanic debris whizzing past your ears, rubble tumbles past your feet, strobe lights and seat vibration for electric tasers, rolling blanket of deadly fog gas, punching fists, powerful kicks, and blood splatter.  Yes, you read that last part correctly.
Though, there is one effect that may need some improvement. Part of the experience is scent sensory. When trying to imitate the smell of pinewood and lush foliage, the effect comes off with a smell of burnt plastic. Regardless, the overall experience is full of amazing features, worthy of giving 4DX a try. Jurassic World: Fallen Kingdom is a good start.  You can follow 4DX on their Facebook page https://www.facebook.com/4dxusa/ and Instagram account @4DXusa
It's time to return back to the island! Jurassic World: Fallen Kingdom is now playing!