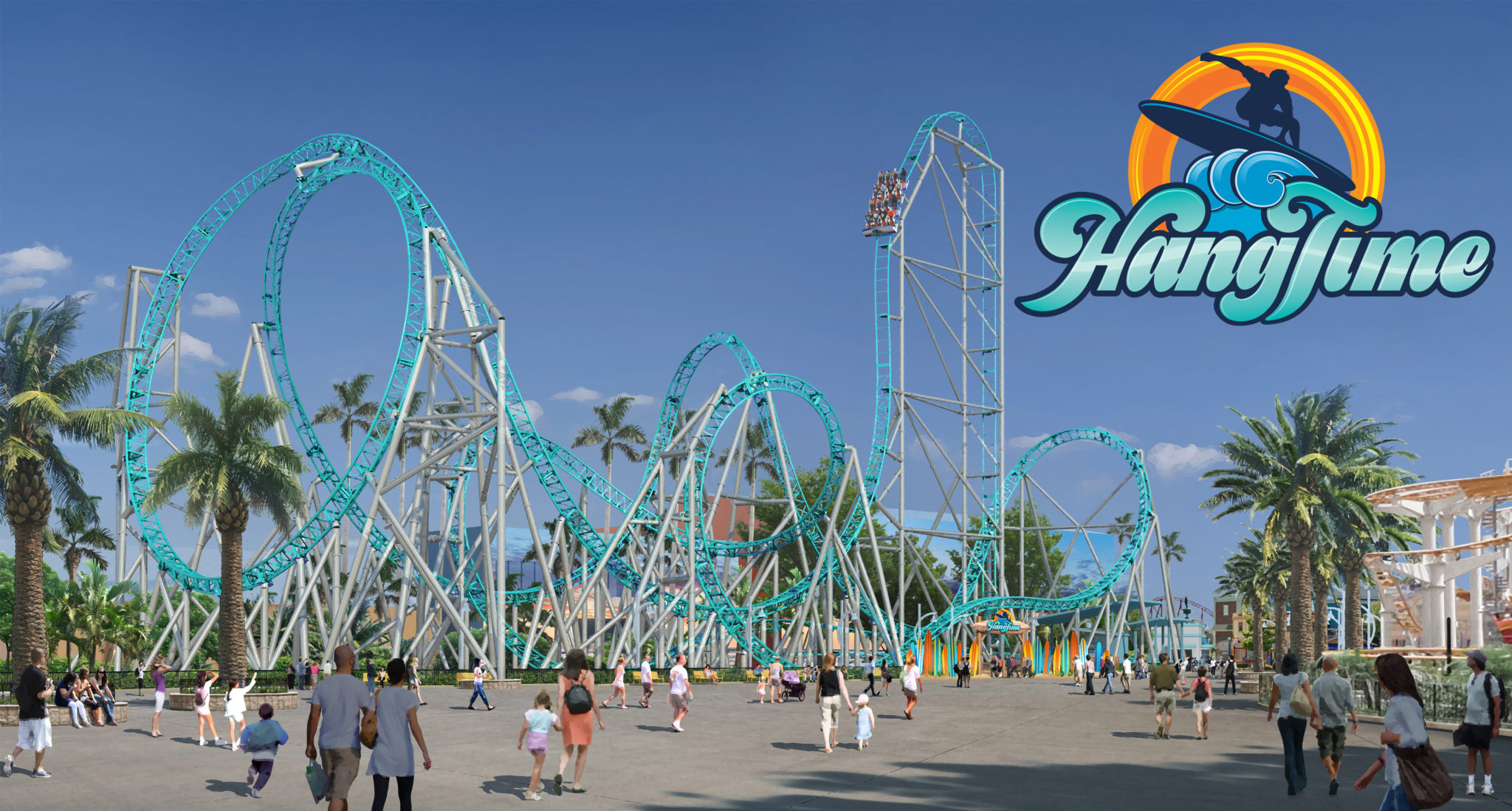 This post contains affiliate links and our team will be compensated if you make a purchase after clicking on the links.

Knott's Berry farm celebrated National Roller Coaster Day on Wednesday, August 16, in a big way with a major announcement for a new roller coaster that will debut in summer of 2018. Named "HangTime", the surfer themed coaster will bring a one of a kind experience to the theme park, being their first big update since Ghost Rider's recent overhaul.
Announcing the coaster was Vice President and General Manager of Knotts, Jon Storbeck. Celebrating with Snoopy and the Peanuts gang, a sneak peek was given at the grounds for the new coaster, along with a full description of the new coaster's key features.
Ride Features
• 150-foot Vertical Lift
• 96-degree First Drop
• 5 Inversions
• Holding Break at 60 degrees- ride will hang guests looking down over the first drop before starting
• The Negative-G Stall Loop- only the 2nd roller coaster in the Western Hemisphere to have this feature offering unprecedented hang time
• Colorful nighttime track chase lighting that will accompany the coaster train as it travels across the track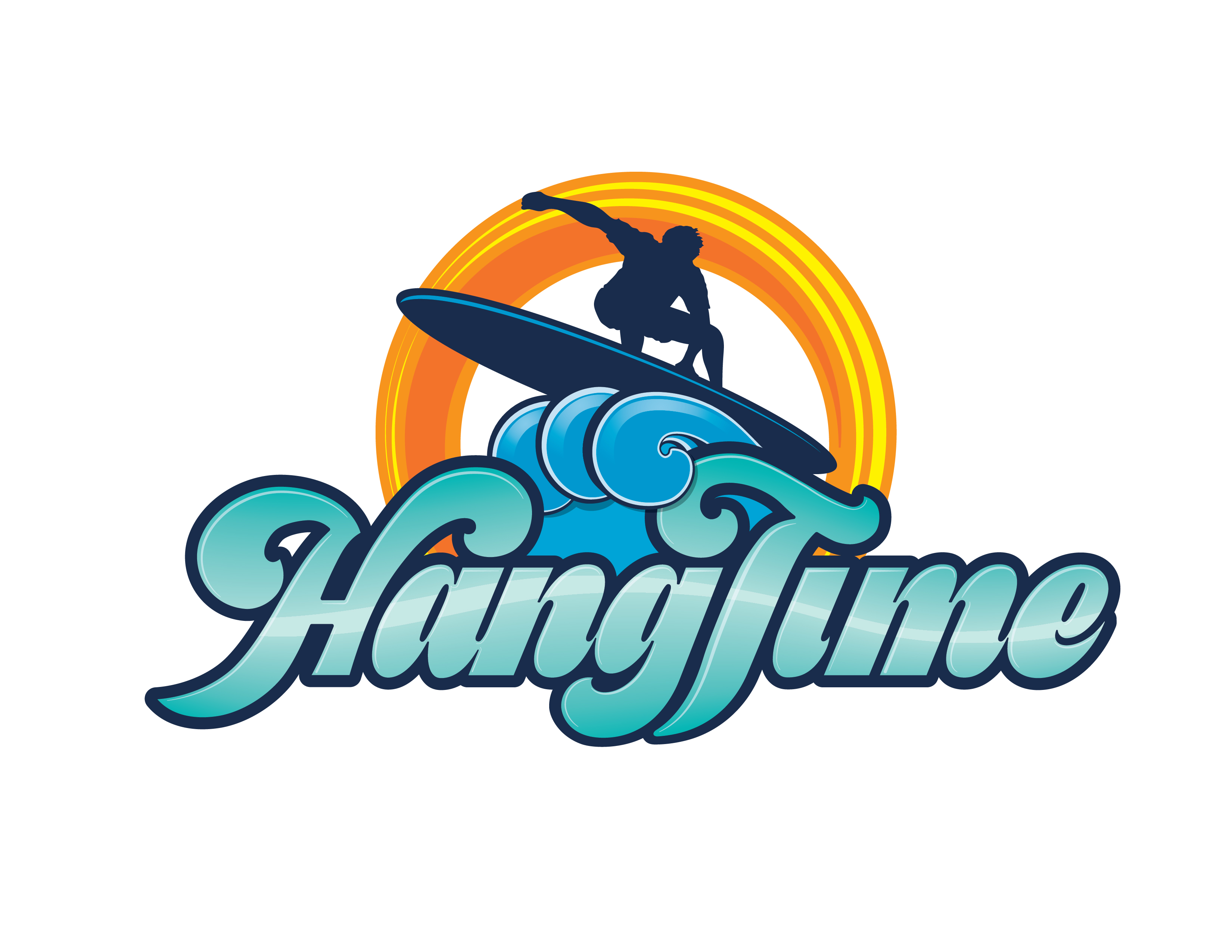 HangTime will send riders up a vertical lift hill into a raised 96-degree drop the steepest drop in California. The coaster's train will come to a halt once the highest peak is reached, and will leave riders suspended at the crest for several seconds at a 60-degree angle, giving the illusion of a disappearing track. Then the train will suddenly descend in a beyond-vertical drop, through 2,198 feet of steel track and five gravity-defying inversions. HangTime will be only the second rollercoaster in the Western Hemisphere to feature a negative-g stall loop, which gives riders the sensation of floating.
Watch a Full Behind-the-Scenes Tour and Q&A with Jeff Gahagan, Knott's vice president of maintenance and construction.:

"HangTime's disappearing track creates a memorable illusion of the unknown as riders feel like they are hanging over a cliff, staring at the ground in nervous anticipation," said Storbeck. "People who crave that adrenaline rush will want to ride this coaster again and again. Introducing a coaster like HangTime firmly positions Knott's Berry Farm as a must see attraction among Southern California theme parks, and we look forward to welcoming our guests to this new experience."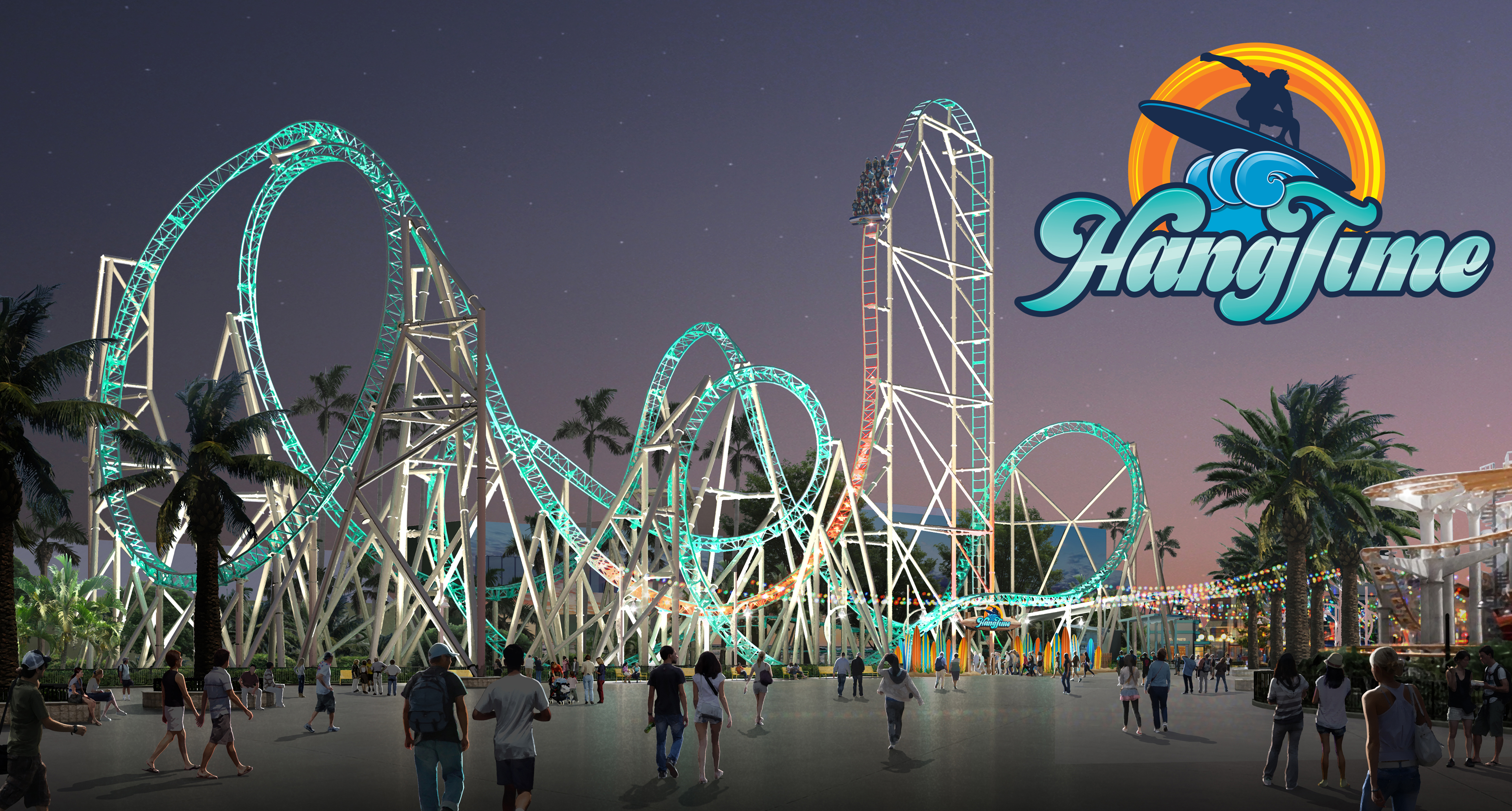 In, addition, HangTime will have a new LED Lighting Package which will change with various seasons, like 4th of July, Boysenberry Festival and Knott's Scary Farm. Also at night, the track will light up to look like waves in the ocean.
Knotts Berry Farm also previewed their latest food options at the Boardwalk Barbecue restaurant, which will be located right next to the new attraction. With a varied assortment of steak, pork, chicken, and veggies, the themed venue will add to the growing beach atmosphere.
You can experience an entire season of fun including the thrill of HangTime with a 2018 Knott's Season Pass, on sale now at the best price of the year. A Regular Season Pass includes unlimited admission in 2018 to Knott's Berry Farm with no blackout dates, and a Gold Season Pass includes unlimited admission in 2018 to both Knott's Berry Farm and the newly expanded Knott's Soak City Waterpark with no blackout dates. The special pricing ends October 29, 2017.