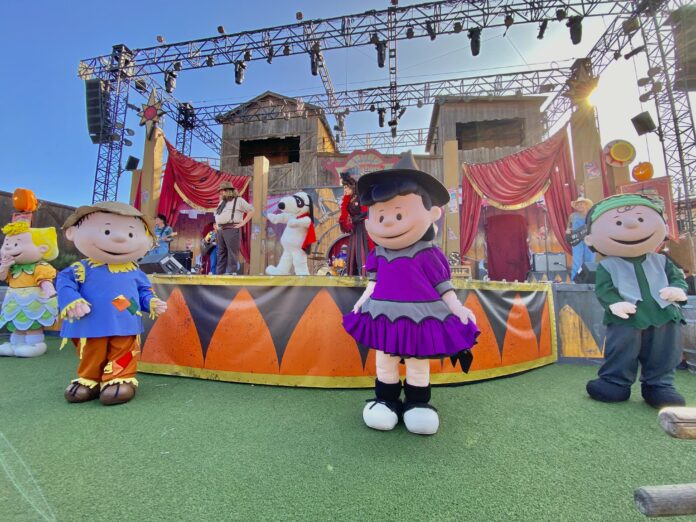 This post contains affiliate links and our team will be compensated if you make a purchase after clicking on the links.

That fall feeling has returned, and with it, sincerity as far as the eye can see now that Snoopy, Charlie Brown, and all their friends are bringing the best of Halloween into Knott's Berry Farm for this year's seasonal event, Knott's Spooky Farm. Unlike the more thrilling and terrifying, Knott's Scary Farm, Spooky Farm is a family-friendly event that is just as exciting, giving children of all ages, as well as those who are young at heart, a chance to jump into a candy-filled wonderland of activities, games, and spooky-filled surprises.
Right as you enter the park, kids are given the chance to grab an exclusive Snoopy-themed trick-or-treat bag that will be your ticket to a mountain of candy. Guests will discover an endless supply of treat stations sprinkled throughout Knott's Spooky Farm, each ready to greet you and share in the excitement.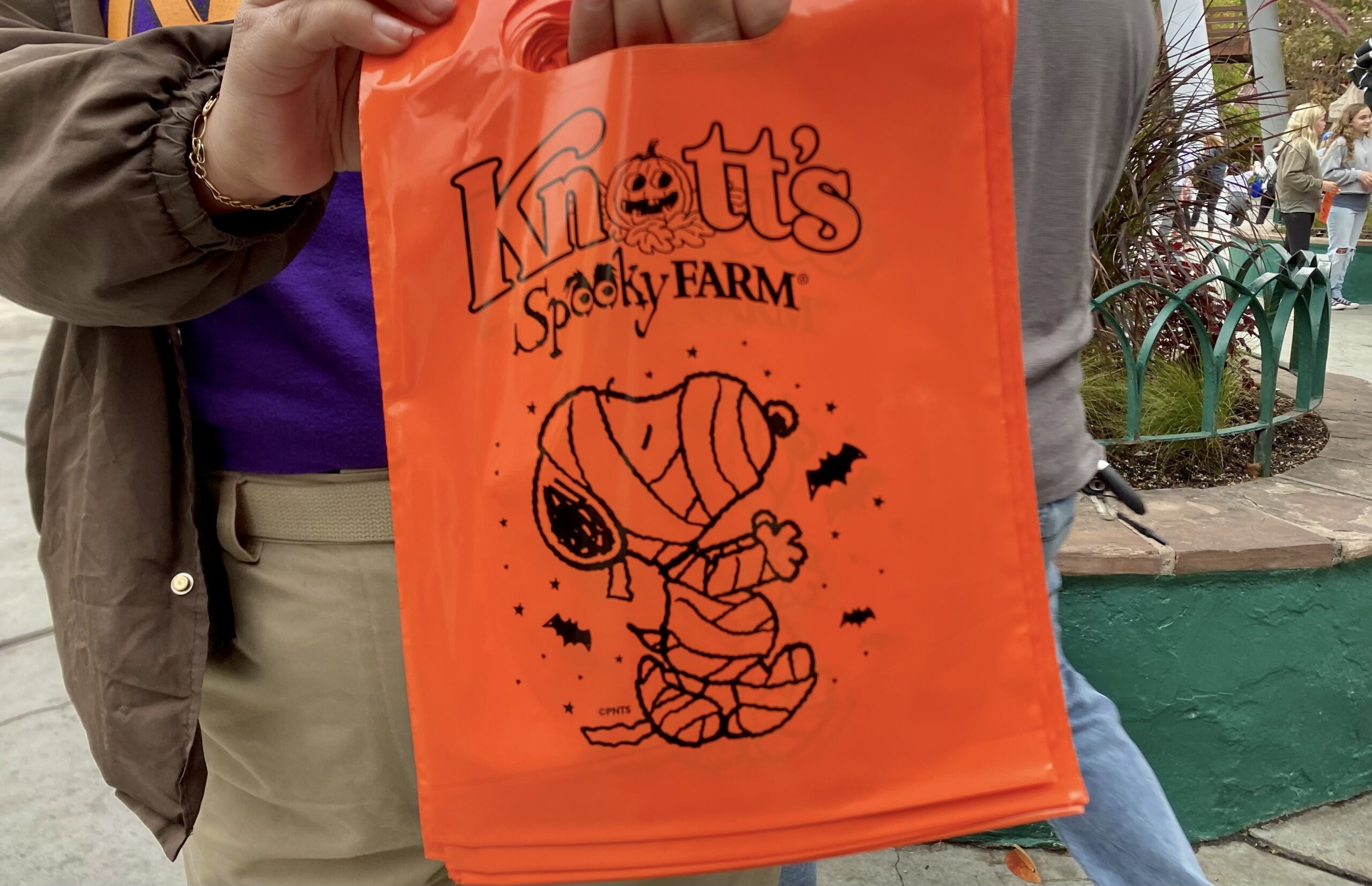 Please note that trick-or-treating is reserved for those 12 and under, and for those of us seeking to satisfy our sweet tooth, look no further than the multitude of sweet options you will find on your candy journey. We couldn't help but pick out our favorite Snoopy lollipop to celebrate!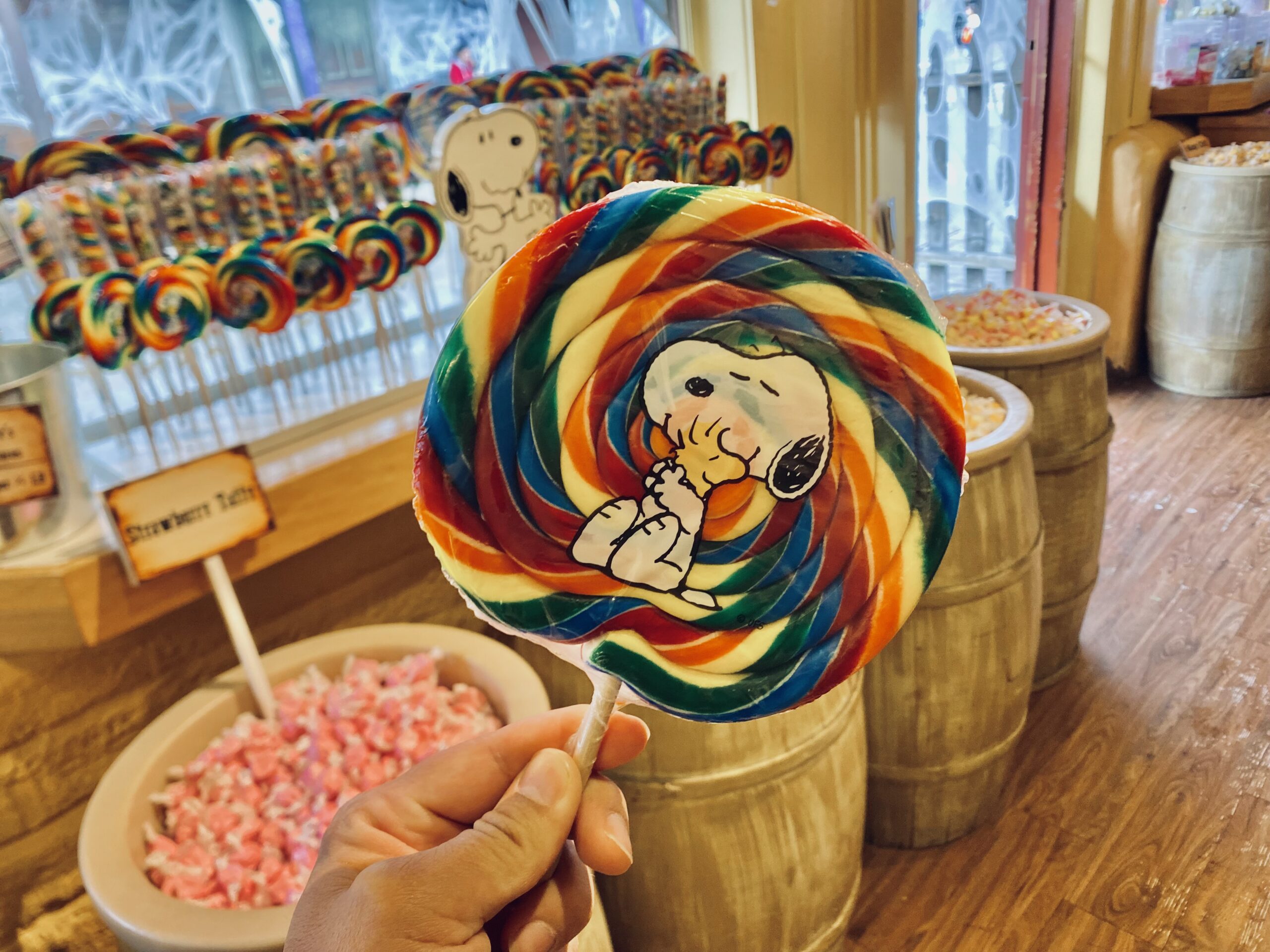 If trick-or-treating doesn't satisfy your cravings, make sure to visit the old Calico Mine Train, which has been themed with a special holiday overlay perfect for Knott's Spooky Farm. The calico mines might just be the motherlode, as the miners have discovered a treasure trove of candy, waiting to be discovered by all who visit. Guests will also get a chance to enter the heart of the mine to discover the magical pink fairy.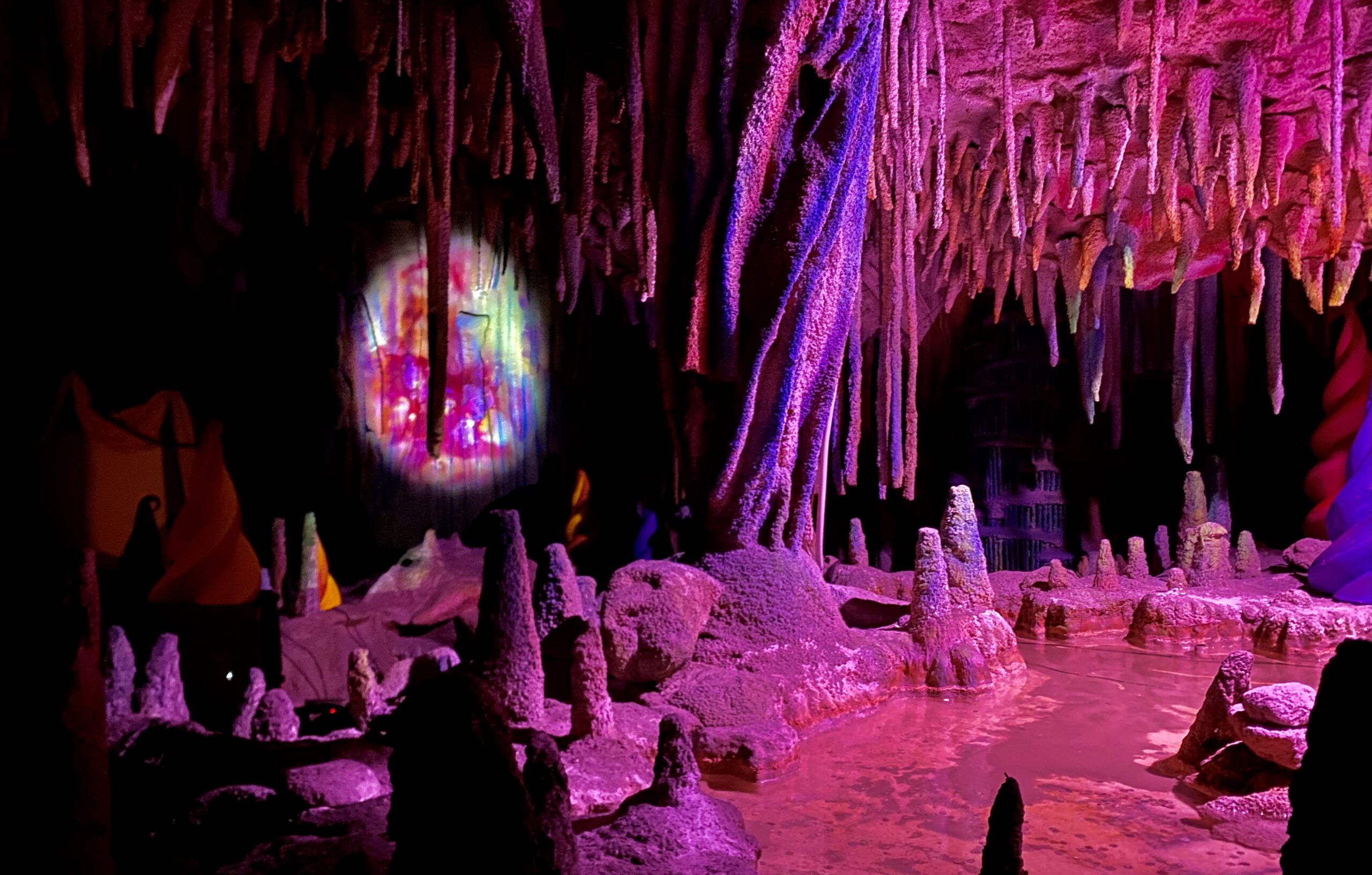 Once you get your candy fix, make sure to venture on over to the Birdcage Theatre, hosting the very talented Bob Baker Marionettes. These spooky puppets bring in all the fun through various Halloween-themed dance numbers sure to bring plenty of cheers and applause. Make sure to bring your best joys, as this is probably our favorite part of Knott's Spooky Farm.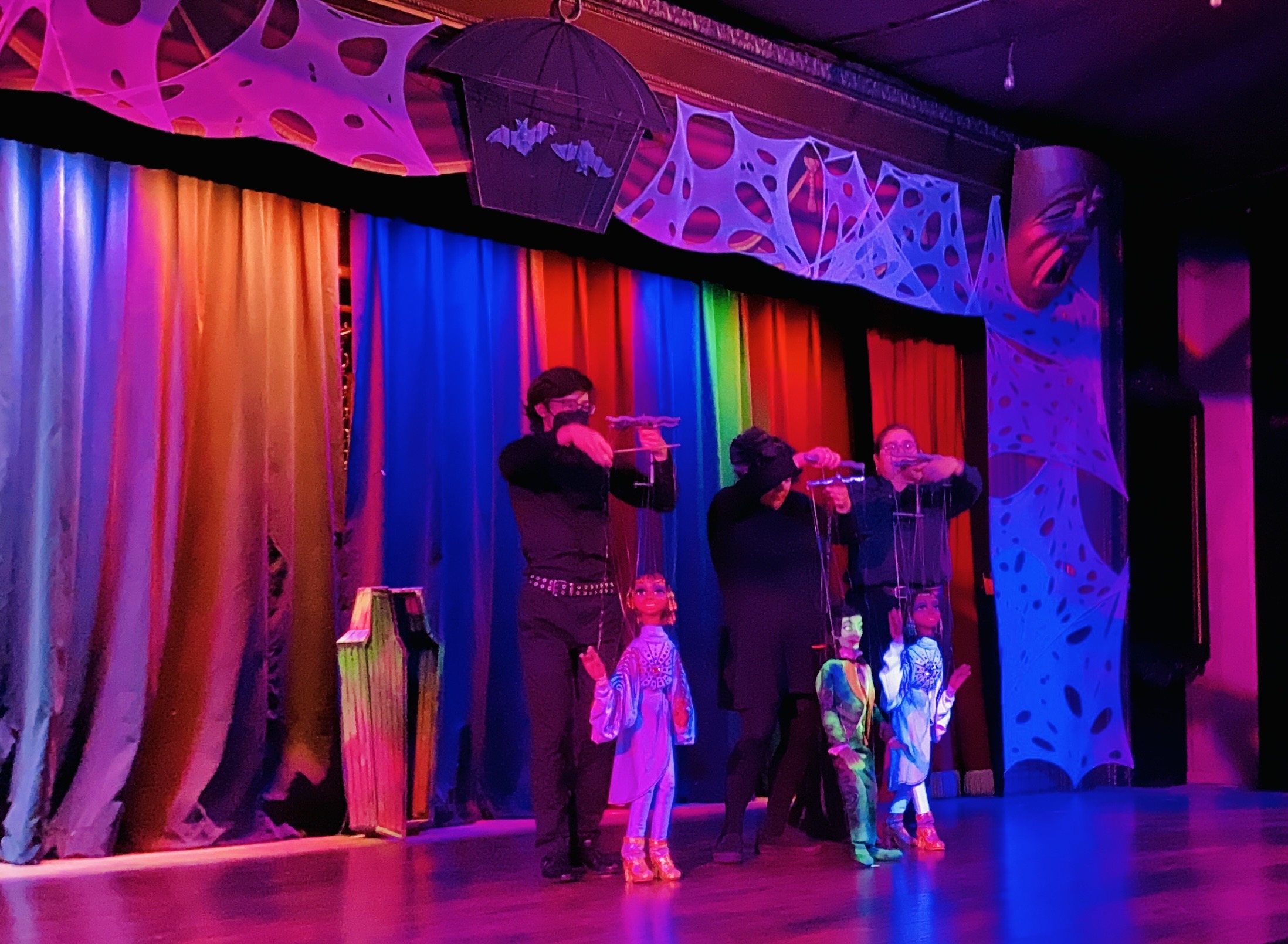 Visitors are also in for a big surprise when they visit the Timber Mountain Log Ride, celebrating their annual Halloween Hootenanny. This seasonal favorite features a spooky overlay that adds chills, charm, and a visit from the Calico Coffin Creeper Band. Calico's very own Green Witch will also pay a visit, splashing down in Skull Mountain through a stunning labyrinth of jack-o-lanterns.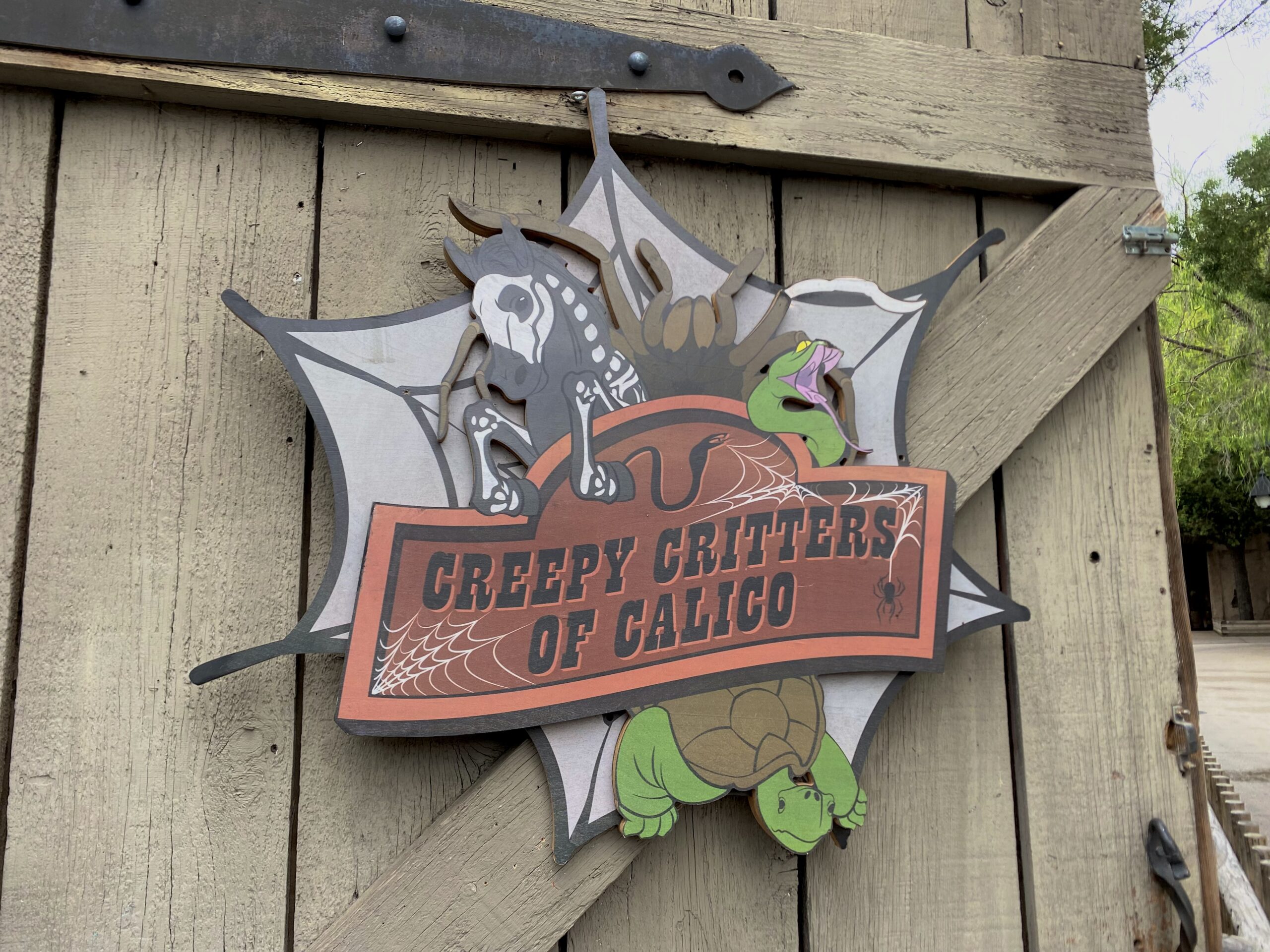 However, no day will be complete without visiting the Creepy Critters Corral, filled with creepy crawlers, spiders, lizards, and more! Everyone is all dressed up to impress, including Calico's very own horse, wearing its best skeleton look for guests of all ages to see!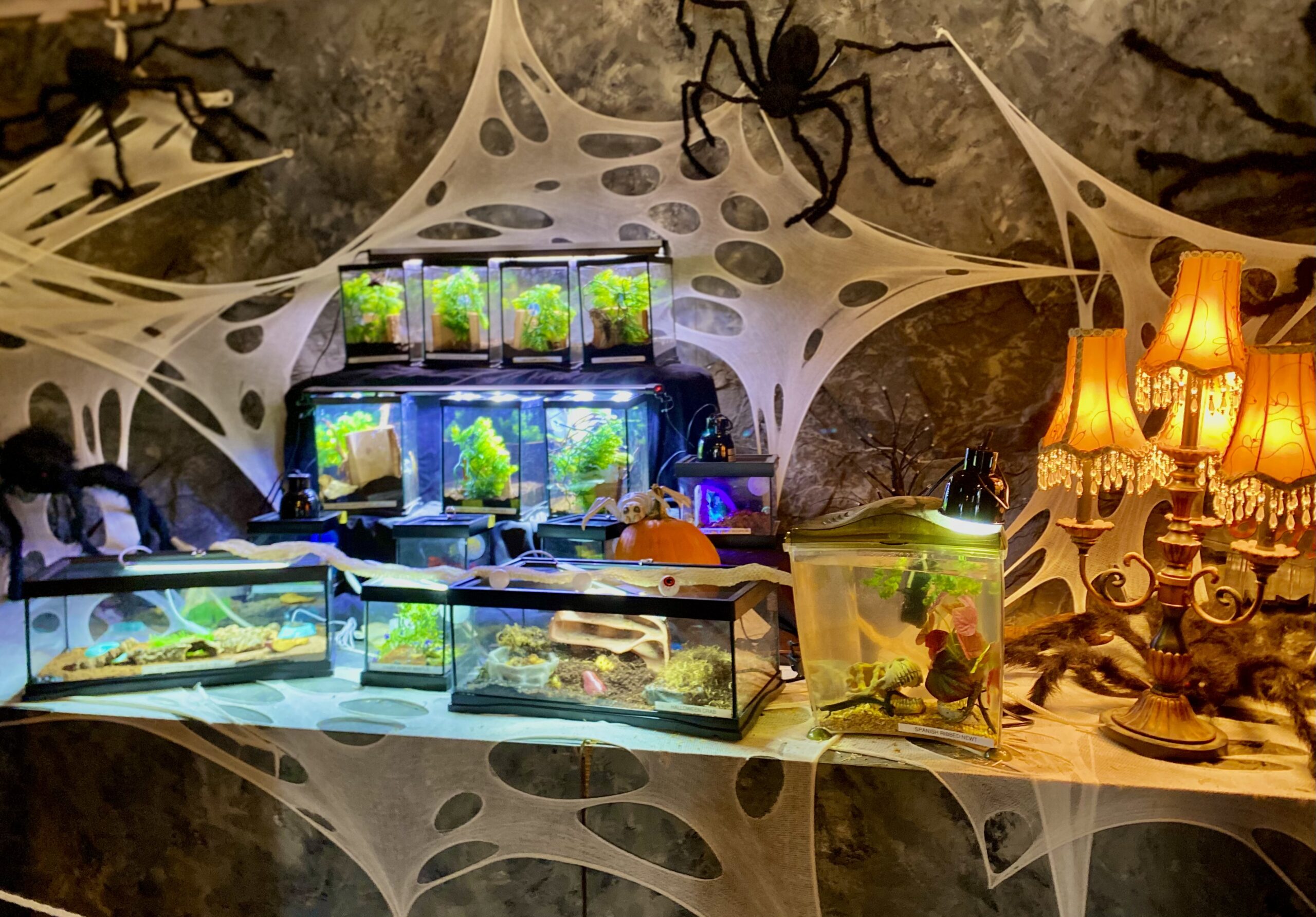 That's not all you'll see, as entertainment offerings will keep you dancing from sun up to sun down featuring Knott's very own Krazy Kirk and the Hillbillies. The band will strike up the music with sets throughout the day and invite Snoopy and the gang to visit the stage with guests of all ages for the Calico Carnival Costume Cavalcade. Costumes and fun are encouraged, as guests will get to celebrate their Halloween best and come together in a party that will help create Halloween memories for years to come.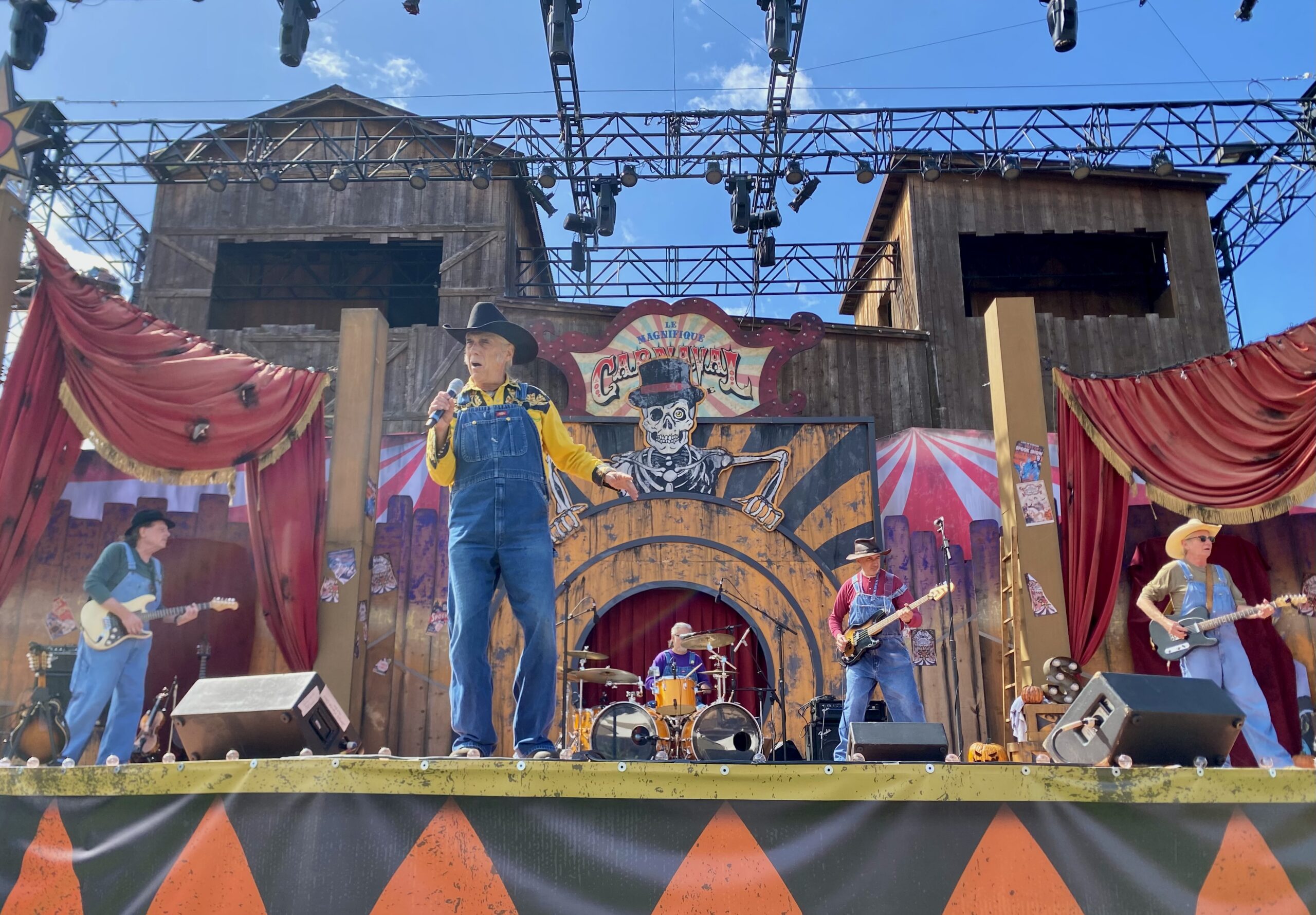 Once you've taken in all the sights and sounds, make sure to grab some of Knott's Spooky Farm's seasonal food offerings and some of this year's exclusive merchandise. There are plenty of unique food options, including The Swamp Gator Sausage: Alligator Sausage with a Pesto Sauce and Roasted Peppers, Mesmer's Midnight Garden Salad: Red Kale, Green Kale, Feta Cheese, Blackberries, Rose and Carnation Petals, with a Blackberry Balsamic Vinaigrette, as well as The Gauntlet Garlic Overlord Burger: Alfredo Garlic Cream Sauce, Arugula, and Garlic Bruschetta.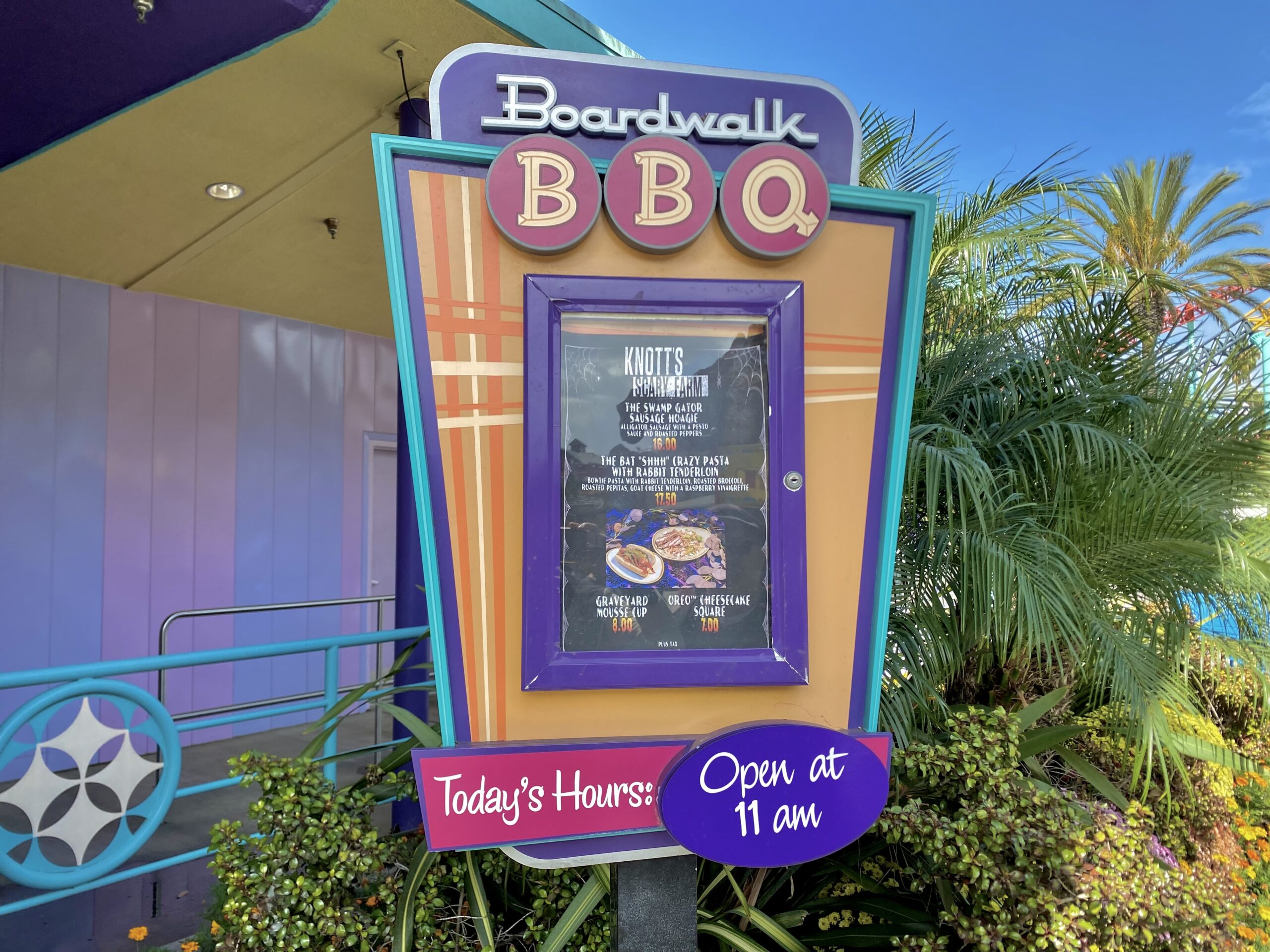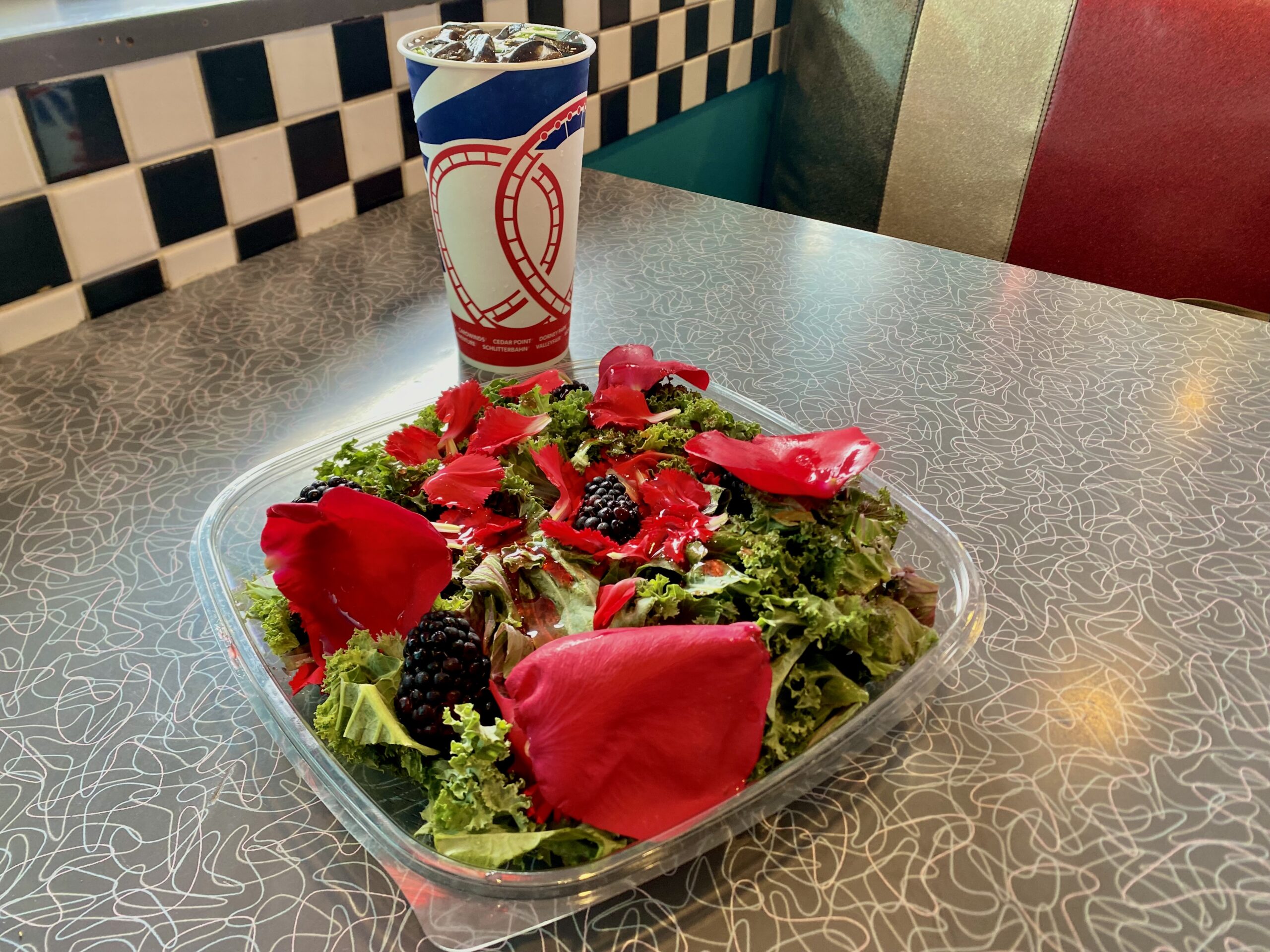 Merchandise offerings include an exclusive Knott's Spooky Farm shirt, featuring the entire Peanuts gang, as well as specialty plushes, toys, and accessories. Woodstock also receives a spooky update for the holidays, with a pumpkin themed design that is sure to fly right off the shelves!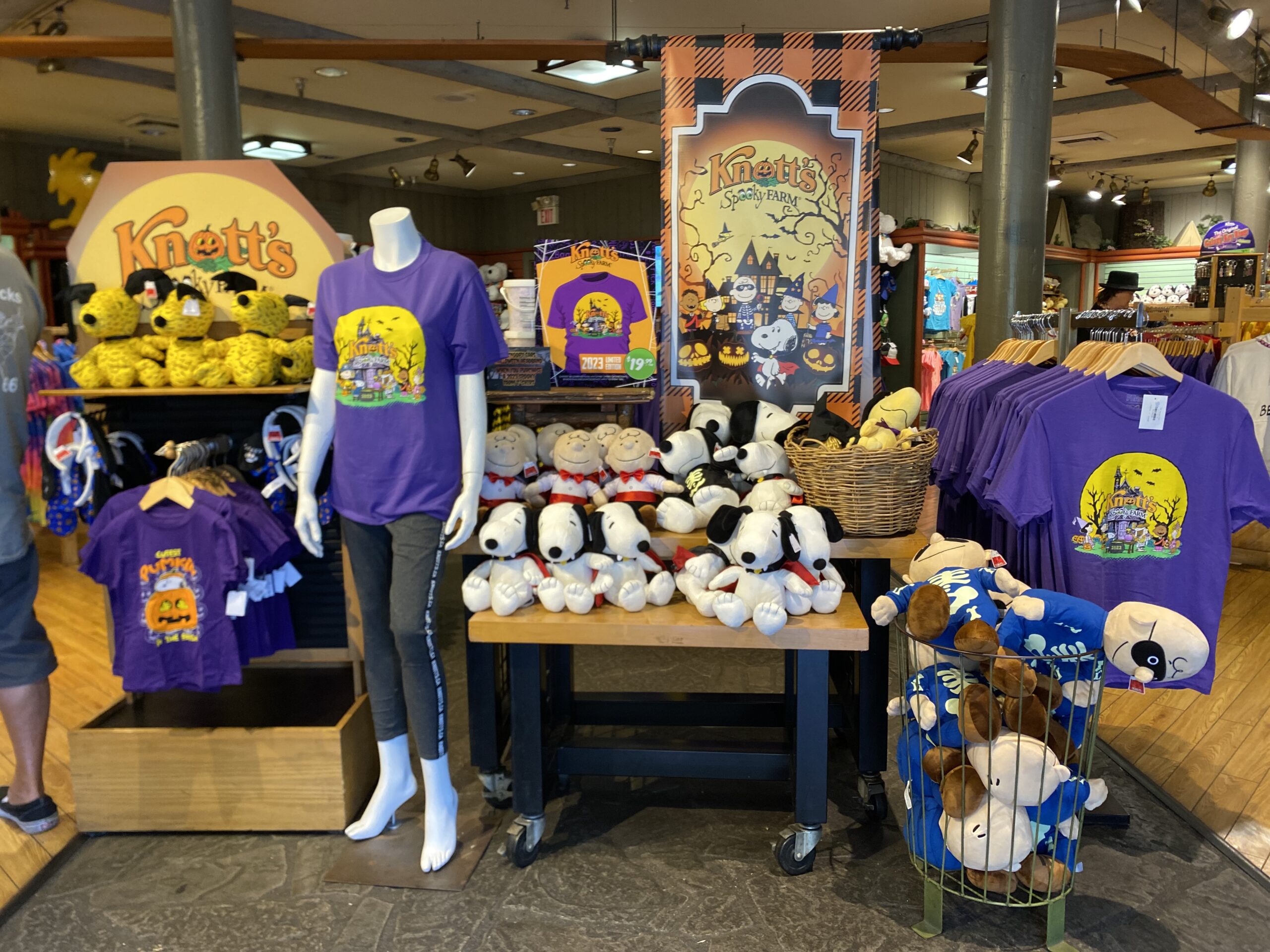 Knott's Spooky Farm is perfect for the whole family, as well as those that want to celebrate Halloween, but want to avoid the scares and frights that come along with some of the season's more horror-themed attractions. You can learn more, purchase tickets, and prepare for your visit by heading over to Knott's official site! Make sure to check out Knott's Spooky Farm, happening now through October 29th, Columbus (Indigenous People's Day), and Halloween!
Knott's Spooky Farm will be taking place in the daytime, Thursdays through Sundays, September 28 through October 29, 2023, plus Columbus Day and Halloween.