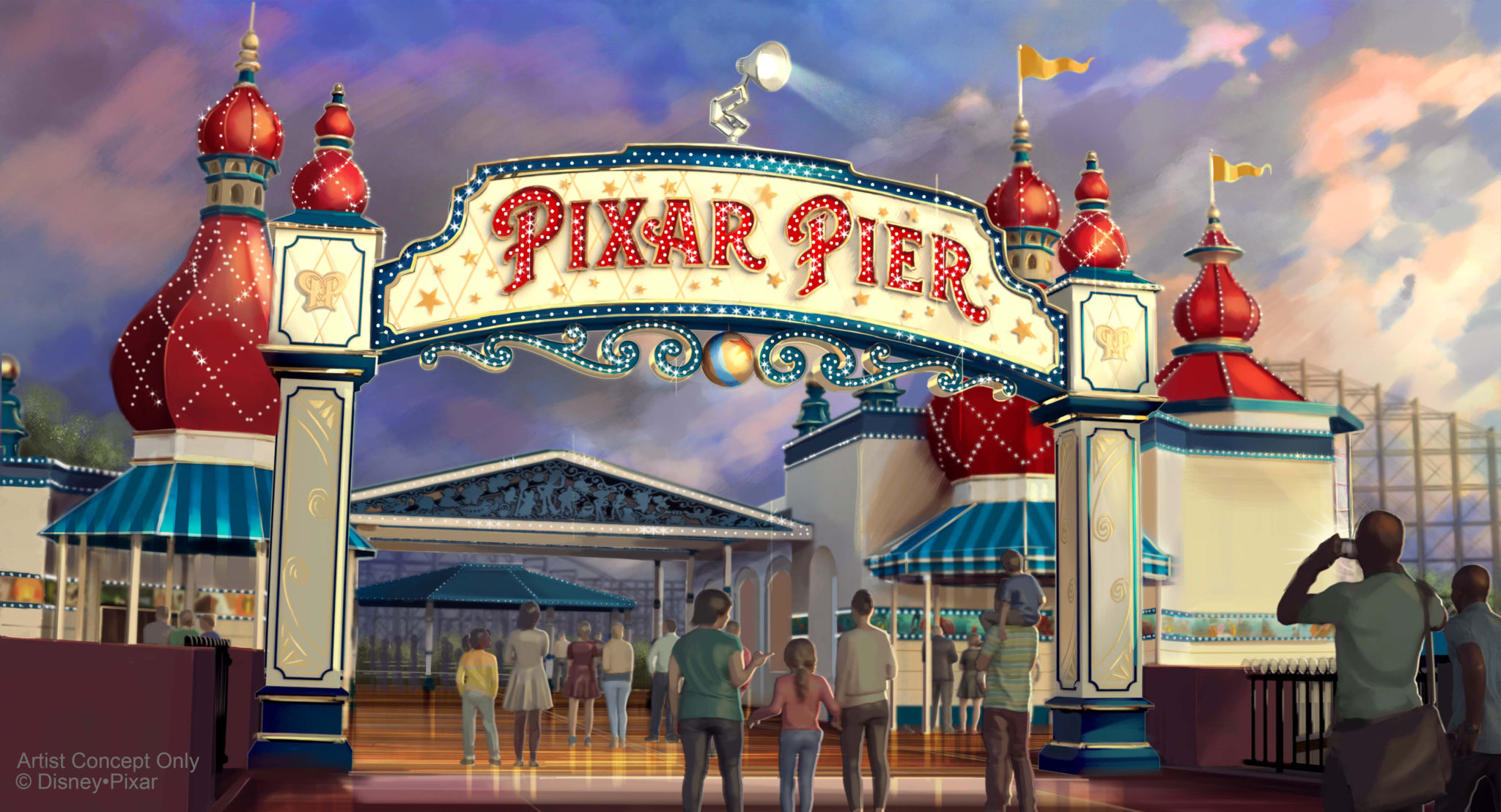 This post contains affiliate links and our team will be compensated if you make a purchase after clicking on the links.

A new flavor is coming to Disney California Adventure this summer as the Disney Parks Blog announced the Lamplight Lounge will be replacing the popular Cove Bar and Ariel's Grotto locations.
Part of the Pixar Pier transformation, Lamplight Lounge will retain the original structure of the current building along with an exposed and more industrial feel that will "tell the story of its past". It will also feature a California casual gastro-pub cuisine that the blog described as "playfully presented" to go along with a line of signature drinks. For those worried that lobster nachos will no longer be available, Disney has made sure to save the iconic feature fare from being lost in Disneyland past.
Unlike the previous setup of Cove Bar and Ariel's Grotto, where two dining locations were created and separate, Lamplight Lounge will be a unified destination that will contain a full bar with views of Pixar Pier and Paradise Bay. World of Color will also be a featured element for any guests visiting the eatery at night.
The lounge will spotlight various artists and personalities behind the iconic films and Pixar legacy. Guests are encouraged to "discover the artistic marks" that have been left behind by the featured artists. From napkins, to collectible items, there will be a casual and elegant set of Pixar references that round out the experience. Whether or not this will come from Pixar's huge assortment of collectible toys in Emeryville and figures is yet to be seen.
Lamplight Lounge will open alongside Pixar Pier on June 23rd. For those who want to say one last goodbye to Cove Bar, Disney will be providing a limited time run from March 16th to the end of May. It is highly recommended to plan accordingly, as wait times for the popular stop are hard to predict. Before Cove Bar was closed on January 7th, the wait time was seen to extend past 3 hours.
For those who would like to learn more about the latest updates to Pixar Pier, please check out SocalThrills latest article on all the details revealed at this year's D23 Expo in Japan.
If you still thirst for more Disney Parks news, please take a look at the Disney Parks Blog and stay tuned for any new details SocalThrills will share in the coming months!