This post contains affiliate links and our team will be compensated if you make a purchase after clicking on the links.

Disney and LEGO are coming together in the cutest and most magical way possible with LEGO's new "Steamboat Willie" themed Idea Set. The LEGO steamboat is set to debut April 1st, part of the Mickey Mouse 90th line of products.
https://www.instagram.com/p/BvJvkggl2WK/?utm_source=ig_web_button_share_sheet
As you can see from the video above, the set will feature Mickey and Minnie in their original attire and appearance, just like their iconic debut back on November 18th, 1928. This set is a must have for Disney, Mickey, and LEGO enthusiasts, and is sure to be a hot toy leading into the spring. The set's retail price is listed as $89.99 and will feature 751 pieces. The toy boat measures over 5″ in height, 10″ long, and "5" wide.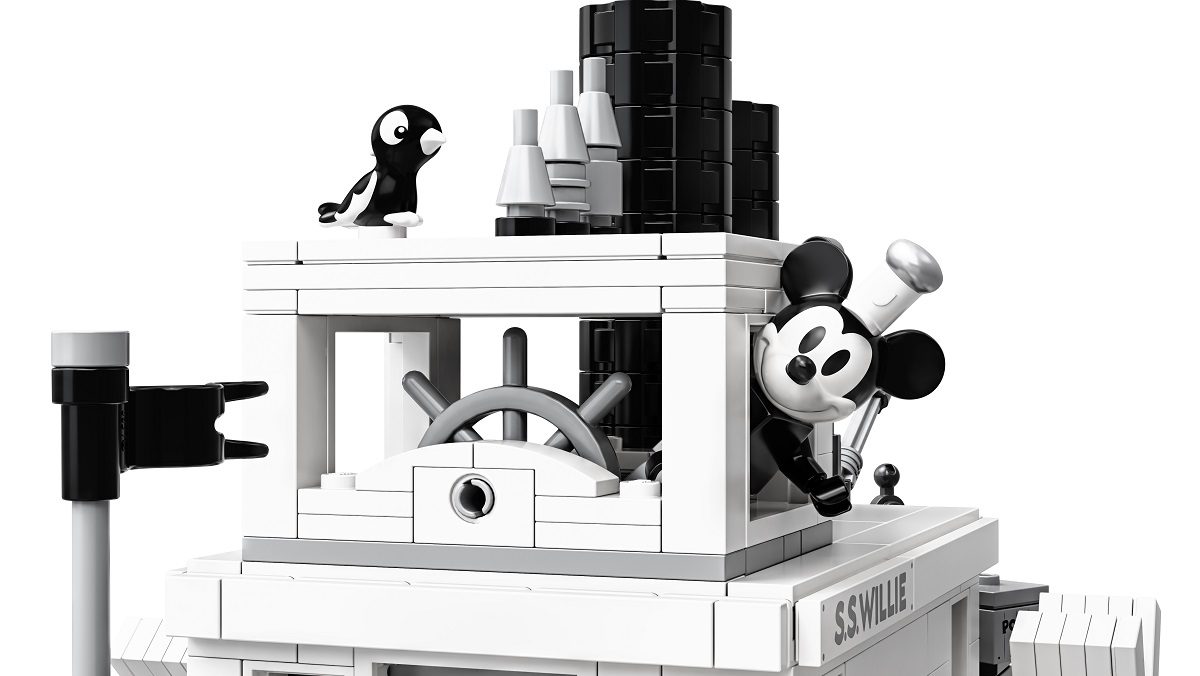 The set also includes Mickey Mouse's parrot, hidden wheels, moving steam pipes, rotating paddle wheels, adjustable crane, and other assorted elements. The boat will also have the 'S.S Willie' boat name sign, '1928' year sign, and potato bin for Mickey to peel away in.
You can learn all about the new "Steamboat Willie" set by checking out LEGO's official link.