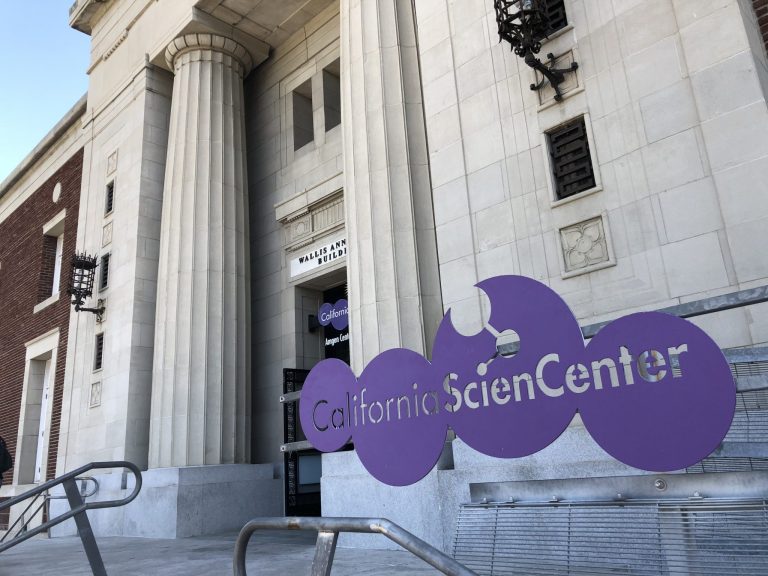 This post contains affiliate links and our team will be compensated if you make a purchase after clicking on the links.

"Be kind, for everyone is fighting a hard battle"
Powerful themes and emotions were shared at the California Science Center in Los Angeles during a special Blu-Ray release event for the hit film, Wonder. Leading the discussion was Emiliana R. Simon-Thomas, director of Greater Good Science Center at UC Berkeley.

Simon-Thomas tied in pivotal scenes from the film, discussing the positive trends towards kindness and generosity and how they exemplify those principles in a very moving discussion that impressed the audience as well as the director of the film, Stephen Chbosky. "Our behavior tends to be in the realm of kind, generous, and cooperative. That's really what the Wonder film was trying to tap into and demonstrate", stated Simon-Thomas.
In her studies, those levels of kindness and generosity are found to be a huge factor in the overall happiness of an individual. In multiple studies ranging from children to young adults, findings leaned towards the positive reinforcement of quick action towards selflessness. Teamwork, friendship, and social bonds were also discussed, as friendship is a huge theme in the film through Auggie's search for common ground with children his own age.
Wonder director, Stephen Chbosky, related directly to her discussion of kindness and ultimately the importance of finding your place in a world where you might not always feel you belong. Not a stranger to the narrative power of emotions and self discovery, Chbosky comes from a strong background of relatable themes and characters with his critically acclaimed novel and film, Perks of Being a Wallflower, in addition to his work for the live action adaptation of Disney's Beauty and the Beast. When focusing on Wonder, Chbosky believes Auggie is perfect representation for those universal themes.
"This movie is probably the purist expression of that. Whether in my career you are talking about Charlie, Beast, or Auggie Pullman, all three heroes for various reasons don't feel they fit in the norm of their surroundings and society". He went on to explain what stands out in these characters is how their experiences help them find their own individual humanity. Though each story is unique, each character's growth brings them closer to the world around them and altogether transforms the world around them. It's the human connection and need for kindness that breaks down the barriers that many can relate to.
The entire cast was said to bring in their own stories and experiences to help bring Wonder to life, creating a gripping, realistic, and inspiring story that is worth telling. Auggie's sister, Via, played by Izabela Vidovic, was a great example of that.
Having struggles of her own, Via still finds a way to reach out and push her brother to be the best that he can be. That bond, sense of friendship, allows her to put him first and support him in a way vital to his self discovery.  "She's very frank with him because she loves him and she wants to be realistic with him. She wants him to understand that not everyone's going to treat him the way he should be treated and I think that's very important", said Vidovic.
Vidovic's own background gravitates towards positive examples of inner strength and kindness. At 17, she has produced two of her own film projects, has her own philanthropic foundation, Passion for Compassion, and is a strong supporter of making the community more aware of some of the issues brought to the light in the film. Working together with myFace and the Children's Craniofacial Association, Vidovic wants to make sure important causes like craniofacial disorders and bullying have an accessible platform.
"However you want to make a difference, you can", Vidovic urged. "Go online, research. There are so many great organizations out there."
Beyond the cast, so many people came together to help bring Auggie's story to life. One of the biggest players was Arjen Tuiten, who created and designed the practical makeup used in the film for Auggie. "This is the first time in film history, to my knowledge, where a 9 year old has been in full prosthetics as a lead" Tuiten explained.
The makeup consisted of 4 part mold. 40 prosthetics were made to be used during the production, which included a very intricate design that was heavily researched and drawn on real medical records, personal accounts, and visits from children experiencing the same struggles and condition as Auggie.
"Normally on a make up of this type…you're looking at three and a half hours," Tuiten said. However, due to the production's needs and time restraints, the crew was able to do the work each day in half the time while still keeping the balance between actor and effects in check.
"If the make up became distracting, the movie wasn't going to work. It had to be a real boy, a real actor". Tuiten and the crew helped make that reality come to light in a monumental way. Wonder has received an Oscar nomination for that work, which will be featured against other major features such as Gary Oldman's The Darkest Hour.
All aspects of this film were done with the upmost care and respect by all involved. For those who haven't yet seen the film, Wonder is now on Digital, Blu-Ray and DVD.
To learn more about the real stories and work behind the film, please visit the official site at http://wonder.movie/