This post contains affiliate links and our team will be compensated if you make a purchase after clicking on the links.

From collectible figures, to exclusive fashion, to classic games, there are more deals than you can possibly imagine for this year's Star Wars Day. To help you scavenge through all of it, Star Wars' official site has made a comprehensive list. Here's a quick glimpse at some of what's to come in addition to a few other sales that you may not know about!
Disney Store
Online and in store exclusives will be made available on May 4th. Though no official details have been provided, the store website is teasing the sale with a sale image to prepare for their special promotions.
Funko
Use code M4BU for 15% off Star Wars collectibles, apparel and accessories at Funko Shop. Free shipping on orders of $50 or more.
Offer valid on May 4th only
Gamestop
Gamestop will have a 30 percent off sale on collectibles and select merchandise.
Offer valid on May 4th only.
Her Universe
Select Star Wars merchandise will be 30 percent off. With new merchandise landing for Solo: A Star Wars Story, there should be plenty of deals to go around.
Offer valid May 4th-May 6th
Hot Topic
Hot Topic will be selling all featured Star Wars t-shirts for $15 online and in store.
Offer valid May 4th-May 5th.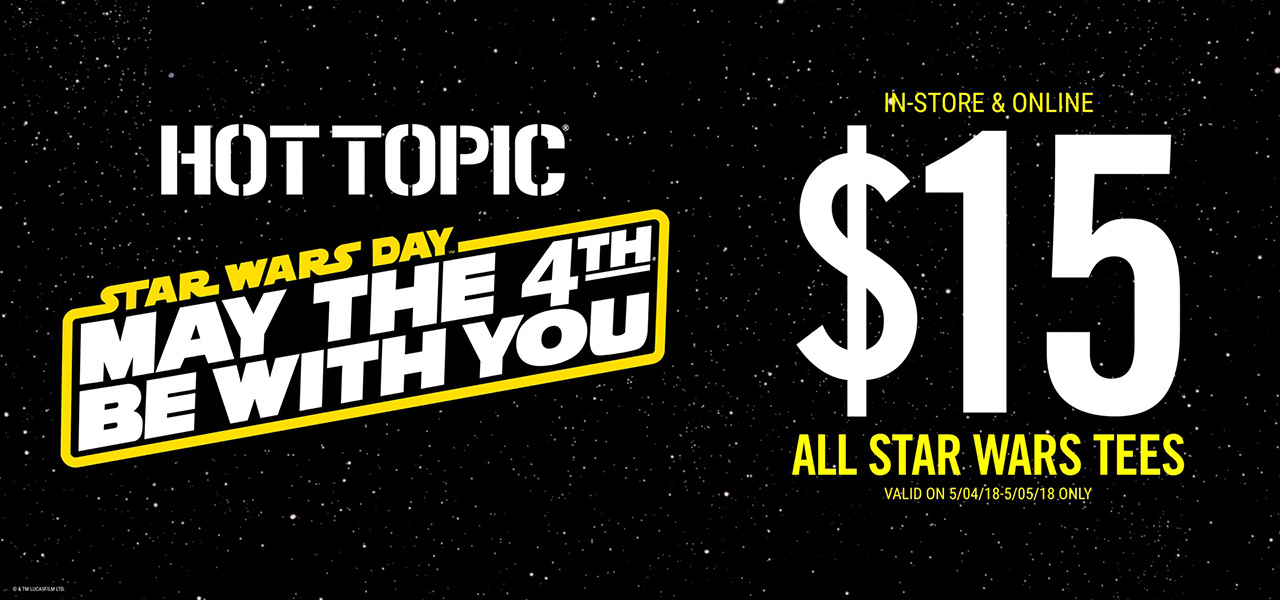 Hot Wheels
25 percent off all Hot Wheels Star Wars merchandise at www.hotwheels.com with Promo Code: STAR WARS.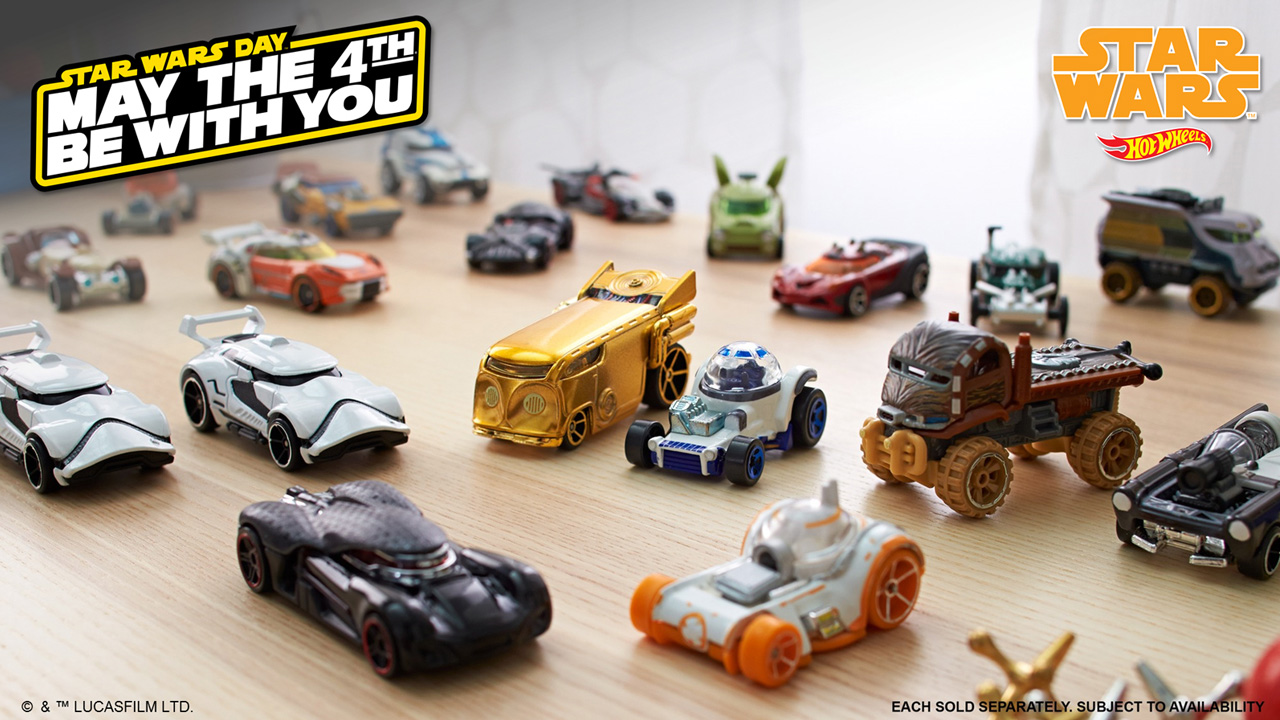 Offer valid May 1st – May 6th
LEGO
Sale prices will be listed for select Star Wars LEGO merchandise. For any purchases of $60 or more on LEGO's website, you will get a free Darth Vader Pod. Purchases of $75 or more will get a free mini BB-8 LEGO.
Offer valid from May 4th-May 6th.
Playstation Network
With over 57 sale items, Playstation Network users will get discounts off Star Wars related games and add ons. You can take a look at the full list here.
Steam's Annual May the 4th Sale
PC gamers rejoice as Steam once again is hosting discounts on all of their Star Wars featured content ranging from classic PC games to more modern additions.
You can grab your copy of Rogue Squadron and relive your favorite moments with Knights of the Old Republic. Check out all the games and offerings below!
https://store.steampowered.com/sale/star-wars
ThinkGeek
The site will be hosting a sale of up to 80 percent on over 800 Star Wars themed products.
Offer Valid for a Limited Time.
To get a full list of sales, nationwide and online, please check out Star Wars' official post below!
https://www.starwars.com/news/may-the-4th-deals
May the 4th be with You!