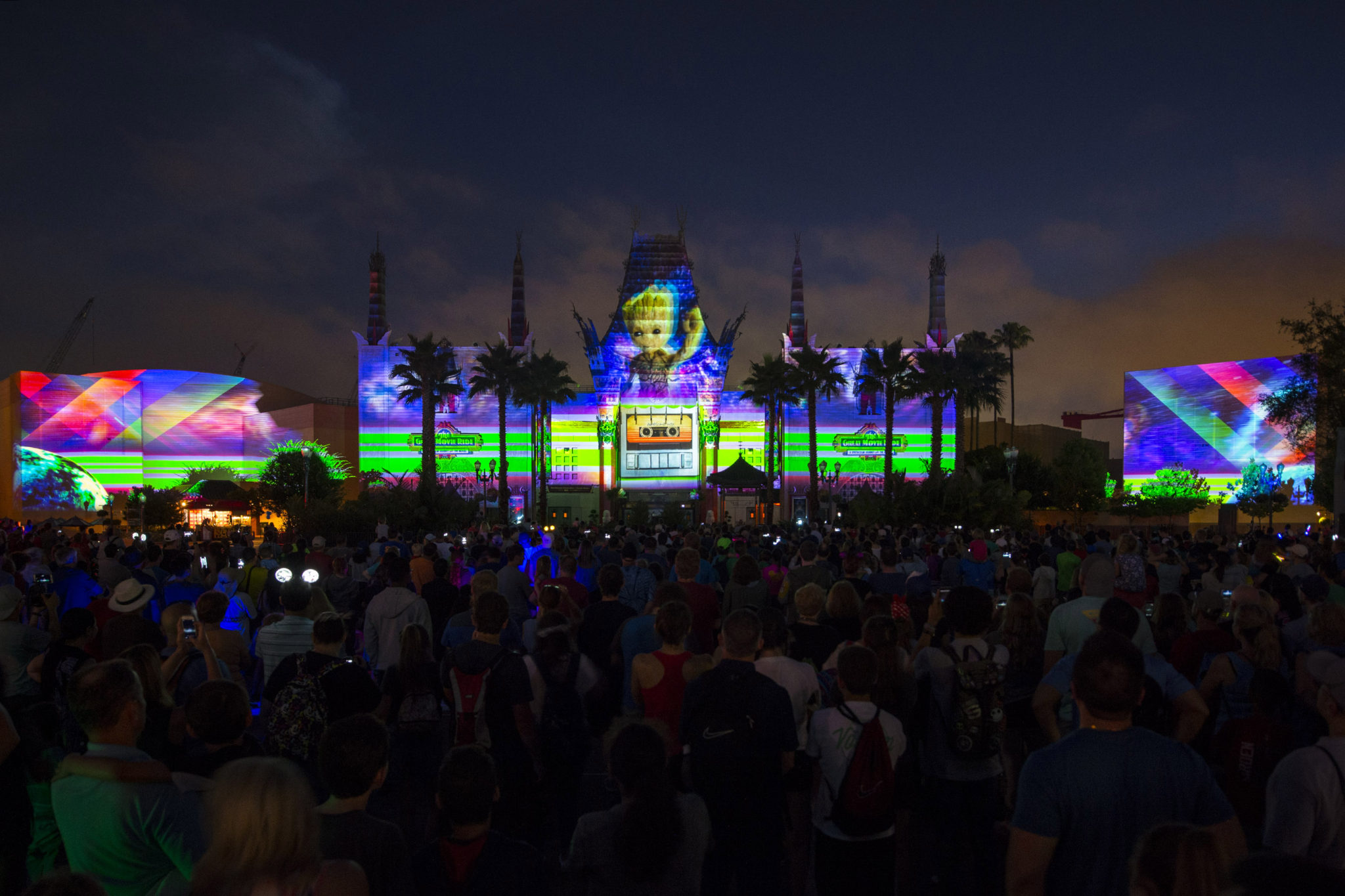 This post contains affiliate links and our team will be compensated if you make a purchase after clicking on the links.

Guests visiting Disney's Hollywood Studios this summer have a front-row seat for movie classics in the all-new entertainment experience "Disney Movie Magic."  The nightly 10-minute performance bathes the park's iconic Chinese Theater in breathtaking projection-mapping technology that brings to life the scores and scenes of classic and new moments alike from the Disney family of film studios.

Chimney sweeps from "Mary Poppins" "step in time" over the rooftops of London.  A playful Captain Jack swash-buckles his way across the high seas of "Pirates of the Caribbean." "Tron: Legacy" Lightcycles speed through The Grid.  And Lumiere from "Beauty and the Beast" invites you to be his guest.

These and other cinematic gems that have lit up silver screens around the world play across the facade of the theater in the fast-paced "Disney Movie Magic" – from Disney classics like "Mary Poppins" to contemporary blockbusters such as "Pirates of the Caribbean" and this summer's "Guardians of the Galaxy Vol. 2."

Set to searchlights painting the skies and a musical score composed and arranged by Michael Patti whos work can also be heard in Star Wars: A Galactic Spectacular and StarBright Holidays. "Disney Movie Magic" puts guests right in the middle of beloved Disney films. All genres are represented including musicals, romance, comedy, classics, fantasy, sci-fi, animation and adventure.

"For generations these films have touched our lives," said Michael Roddy, Show Director, Disney Parks Live Entertainment. "They represent our childhood, our dreams, our fantasies and our mythology. We have laughed and cried, loved and been thrilled. 'Disney Movie Magic' celebrates those films and the films to come."

"Disney Movie Magic" begins, fittingly, with Walt Disney himself. The red-carpet footage featuring Walt is from the 1964 premiere of "Mary Poppins," which took place at Grauman's Chinese Theatre in Hollywood.

What unspools from there is pure movie magic – from "The Jungle Book" to "Beauty and the Beast," from "20,000 Leagues Under the Sea" to "Cinderella," from "Swiss Family Robinson" to "The Love Bug." With the front of the theater a dramatic canvas, decades of movie moments play out across the ten-minute run time of "Disney Movie Magic."

"Disney Movie Magic" is presented nightly this summer at Disney's Hollywood Studios, in addition to regular performances of "Star Wars: A Galactic Spectacular." We think this show adds a lot to Hollywood Studios, Especially while this park is riddles with construction and closures.