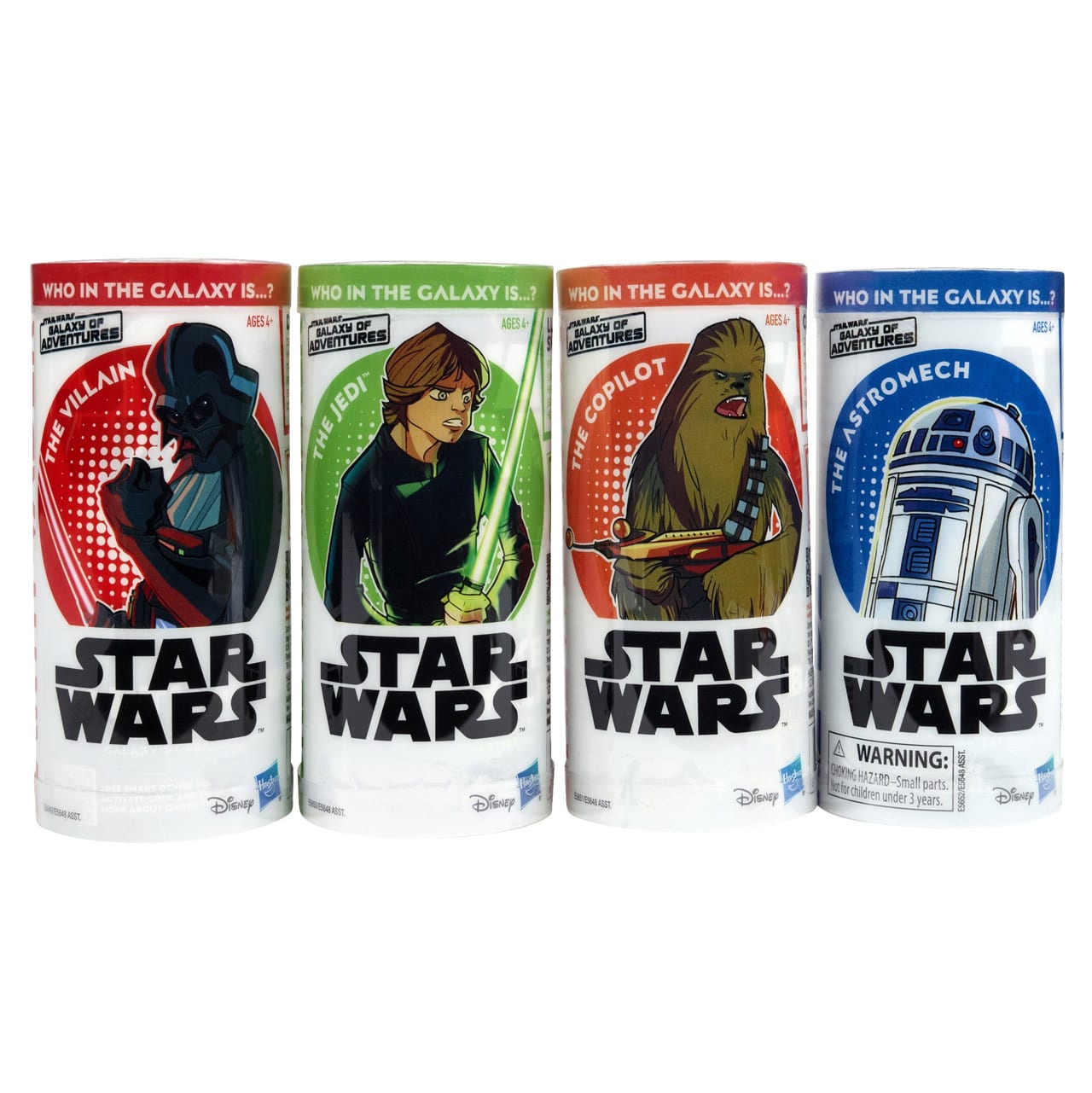 This post contains affiliate links and our team will be compensated if you make a purchase after clicking on the links.

Star Wars' official site has just given fans their first look at the new Magic of Star Wars toy collection, bringing in a fresh look at the popular space saga. The collection, part of the new Galaxy of Adventures campaign, will usher in a fully immersive Star Wars experience, tying in story with imagination.
Hasbro Senior Brand Marketing Manager, Sarah Carroll, spoke about the new toy line, excited about the new opportunity to bring Star Wars to younger fans in a brand new way. "Our Galaxy of Adventures line is a great entry point for kids to get into Star Wars. The product focuses on the key, iconic moments in the Star Wars story line in a fun, kid-friendly way."
The 3.75″ figures will come in colorful, cylindrical packaging that features comic book artistry, calling out the character role for each figure. Darth Vader will be listed as "The Villain", while droid figures, such as R2-D2, will receive proper titles like "The Astromech". Each figure also includes an exclusive mini comic book, retelling a famous sequence from the series. In addition, fans can scan a special QR code that will unlock even more content.  "We felt that it was important to share the stories of Star Wars as part of the action figure experience," Carroll says. "Comics are a great way to bring those key scenes from Star Wars to kids in an easy, digestible way."
The first wave of figures is now available, featuring Luke Skywalker, Darth Vader, Chewbacca, and R2-D2. Wave 2, releasing in Spring 2019, will feature Princess Leia, Yoda, Han Solo, and an Imperial Stormtrooper. The toy line, as well as the new video series, will provide a gateway for younger generations of fans to take part in the story in a whole new way. You can read the full story by clicking here.