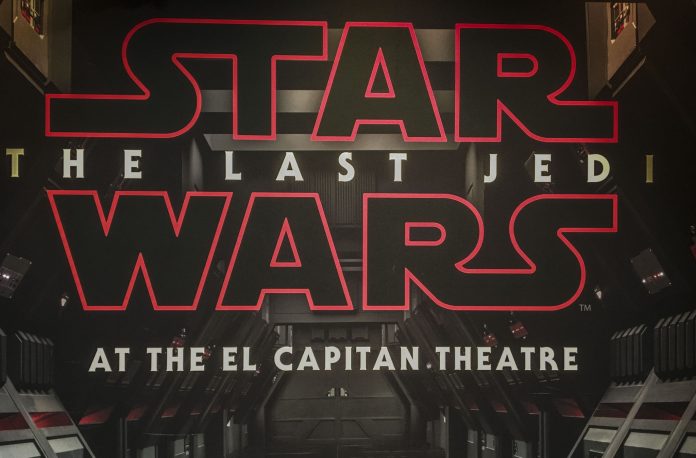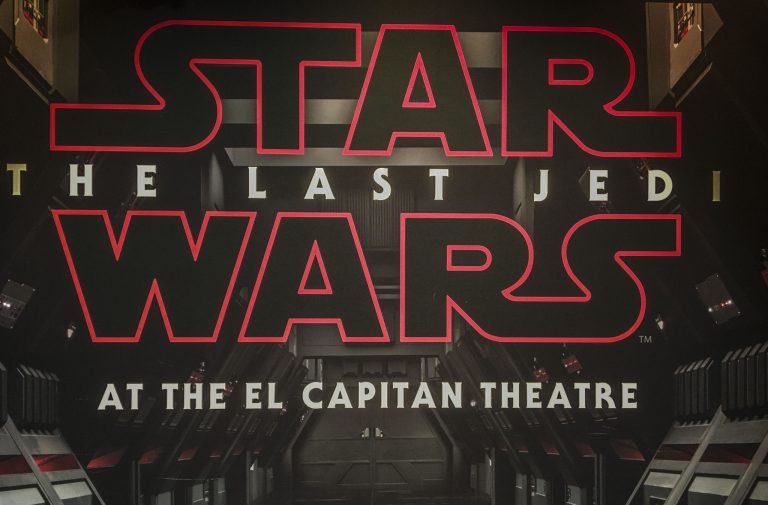 This post contains affiliate links and our team will be compensated if you make a purchase after clicking on the links.

This last weekend was the final run of Star Wars The Last Jedi at the El Capitan Theatre in Hollywood. From a visit from The First Order's stormtroopers, to a quick photo opp with BB8, to a one of a kind laser show experience, there was plenty of excitement for everyone.
Here's a quick look at some of the images and fun from all the activities over at The El Capitan.
Downstairs, fans had a unique look at some of the behind the scenes photography by Rian Johnson.
Costumes used in the film by Mark Hamill, Daisy Ridley, Adam Driver, and Carrie Fisher were also on site for viewing.
The El Capitan did a great job at creating a complete Star Wars experience from start to finish.
Before each showing, a spectacular laser show draws you into the power of The Force.
On the way out, there was also a beautiful look back at the marquee in tribute to Star Wars and our princess, Carrie Fisher.
To learn more about the other exciting events upcoming, including the highly anticipated release of Marvel's Black Panther, check out https://elcapitantheatre.com/