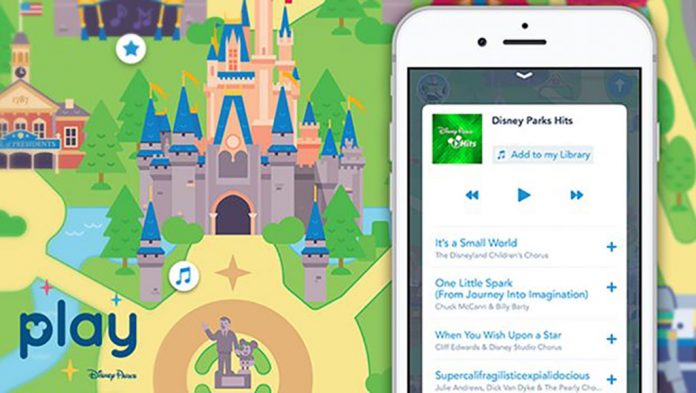 This post contains affiliate links and our team will be compensated if you make a purchase after clicking on the links.

Since officially debuting in June at Disneyland Resort and Walt Disney World Resort, guests have been enjoying the all-new #PlayDisneyParks app – from interactive experiences and activities created for select attraction queues, to Disney trivia that allows the entire family to discover fun facts about their favorite theme parks. And with integrated music playlists through a connection with Apple Music®*, guests are experiencing the magic from home.
We're excited to share that guests can enjoy a brand new playlist, guest curated by Disney Legend Richard Sherman! The "Disney Parks Hits" playlist features songs specially selected by Richard based on his rich experiences writing music for revered Disney Parks attractions. The playlist is now available in Apple Music®* and in the Play app.
"Walt Disney always knew music could deliver far more emotional impact than merely words. We teamed his unparalleled optimism with our own to fuel the creative process. We will forever be grateful for the many wonderful opportunities Walt afforded us." – Richard Sherman
The Play Disney Parks app has allowed users to celebrate the songs of Disney in a whole new way. By accessing Apple Music®* from within the app, users can tap into a curated audio experience featuring official playlists inspired by beloved theme park lands, attractions and characters – and some favorite memories too. =
But don't just take our word for it – check out the new "Disney Parks Hits" playlist below!
The Play Disney Parks app features more than 30 unique playlists that celebrate the history and heritage of Disney Parks. From beloved classics featured in the Main Street, U.S.A. and Happily Ever After playlists, to newer favorites in the Frozen Ever After and Pixar playlists – there is sure to be something for every Disney fan to enjoy.
Apple Music subscribers will be able to add favorite Disney playlists direct to their Apple Music library, allowing them to live and re-live the musical magic of Disney parks at home. New users can sign up for a free three-month trial from within the app and enjoy full-length versions of their favorite Disney songs.
This is only the beginning for the Play Disney Parks app, with even more experiences and musical journeys set to debut in the coming months. To receive the latest updates, follow these pages for Disneyland Resort and Walt Disney World.