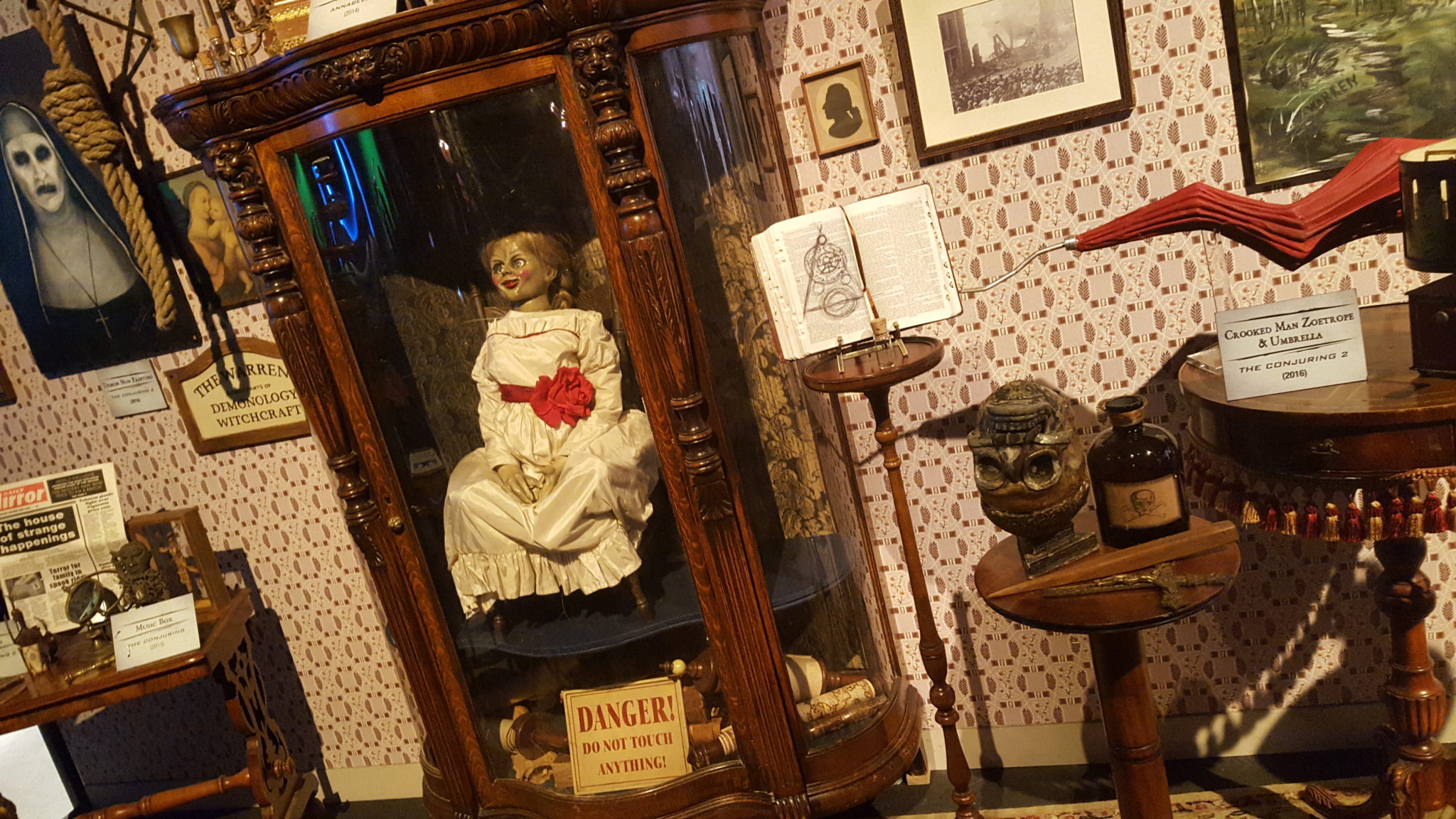 This post contains affiliate links and our team will be compensated if you make a purchase after clicking on the links.

Looking for a new Halloween experience this year? October 28th and 29th, Warner Bros. Studio will offer for the first time ever, Horror Made Here: A Halloween Screening and Twilight Tour. This is a limited engagement and an experience that is unlike any other.
Beginning at twilight not only does the tour take guests around exterior sets where scenes from iconic horror movies such as "The Exorcist", "Gremlins", "House of Wax", and "Monster Squad" were filmed, but also you'll be able to hear tales and ghost stories about paranormal happenings around the studio. A paranormal investigation team called Ghost Watch Paranormal was brought in to investigate some of the mysterious events. Ghost Watch Paranormal investigated the soundstage where "The Conjuring" was filmed, and even captured a mysterious voice on their recorder which was shared with us at the preview.
Finally to complete the tour segment, guests will get a tour of one of the floors in the massive prop house at the studio. After the tour guests will enjoy a special screening of "The Conjuring" (Friday Oct. 28) and "The Conjuring 2" (Saturday Oct. 29). Last but not least there will also be a special prop display in Stage 48 featuring props from a wide variety of horror films. You will also have the opportunity to see Annabelle, the doll from "The Conjuring" in person.
Tickets are still available for $75 per person, which includes the tour, screening, and movie-themed treats. Parking is available on site for $10. Both screenings featured are rated R, guest under the age of 17 must be accompanied by an adult 21 or over. Valid ID will be required upon entry.
CLICK HERE for more info and to get your tickets now!