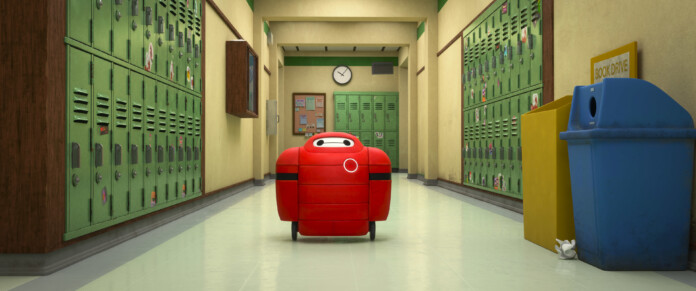 This post contains affiliate links and our team will be compensated if you make a purchase after clicking on the links.

"Ba-la-la-la-la." Your favorite Personal Healthcare Companion is back and better than ever in the brand new Disney+ short form series, Baymax! Inspired by the lovable and huggable Baymax from the 2014 hit animated feature, Big Hero 6, the new show shifts our focus away from the epic super hero battles from series past to the inner workings of San Fransokyo and the people who help make the city the special place that it is. All the while, Baymax lends a helping hand and fulfills his primary programming in a beautifully written story that will be sure to please fans of all ages, sizes, and backgrounds.
In celebration of the new series debut, we had a chance to hear from the creative team behind the world of Baymax! and Big Hero 6. The panel was made up of director and series creator, Don Hall, producers Roy Conli and Bradford Simonsen, as well as the voice of Baymax himself, Scott Adsit.
When diving into the narrative direction for this series, Don Hall took the reign, explaining why Baymax! hones in on the more subtle elements of Baymax and his work as a healthcare provider. "It was very intentional not to focus on the super hero thing", Hall stated.
Wanting a "different perspective", the inspiration for the series took root in Hall's childhood connection to medical dramas and procedural shows he had seen growing up. "I thought it would be a fun and funny way to look at a show about Baymax. And so, the focus would be on a patient, and it's just that relationship." The core would be to bring Baymax front and center, helping each person in each episode with their own personal struggles and find a way together to heal in a way that is heartwarming and full of soul.
Roy Conli added to the sentiment, wanting the series to also act as a thank you to all the healthcare workers who are still on the frontlines of all the current health crises that have brought society so much toil and anguish over the past couple of years. "Every episode is actually dedicated to our healthcare heroes because we are living in a time where our healthcare providers are in fact, heroes!"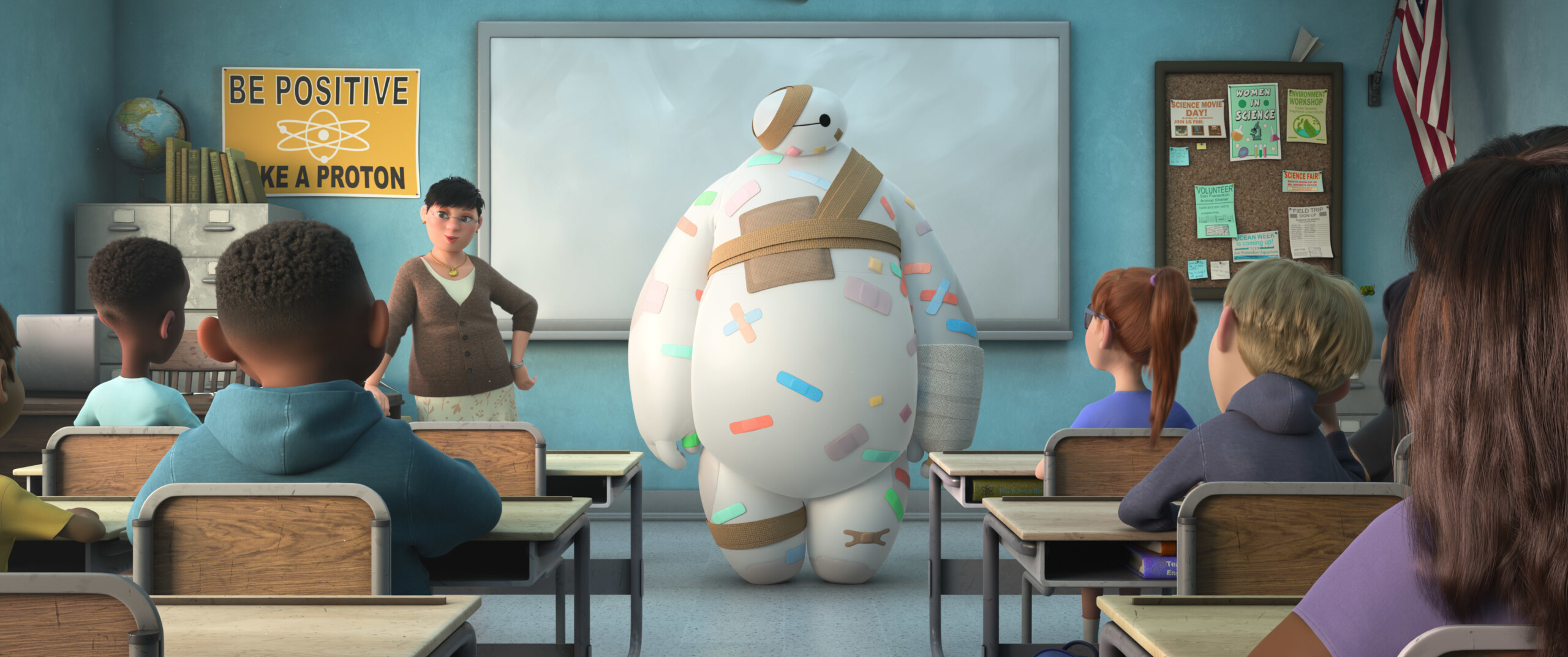 Scott Adsid joined in the discussion, timing it perfectly in saying what the show has to offer to a wider audience. "I think it speaks to the richness of the world of San Fransokyo and that we can tell a very different kind of story with the same characters, and that could be extrapolated." Each episode features new storylines, new characters, and new challenges for Baymax to overcome. All of it connecting in larger themes, while still carrying a standalone tale in each segment.
The result is a richer appreciation for the world of Baymax and a perfect reflection on how we can all help each other in our world. Though the world of San Fransokyo may be fictional, the stories, the struggles, and the lessons learned are very real and tie into the very fabric of community.
"You know it's interesting. I mean, as we kind of went through and created these new characters, there's a relatability to each one of them," Conli stated. "And even though San Fransokyo is a kind of mythological place, it's a very real place…I think that the big thing I was looking for is for kids to understand that, if you want to be a true hero, go out and help someone. And I think that's kind of core to the story and hopefully San Fransokyo is infusing hope and infusing care in kids today"
"We really hope that the characters are inspiring, that Baymax is inspiring, that people take a moment to think about and care about each other", said Bradford Simonsen.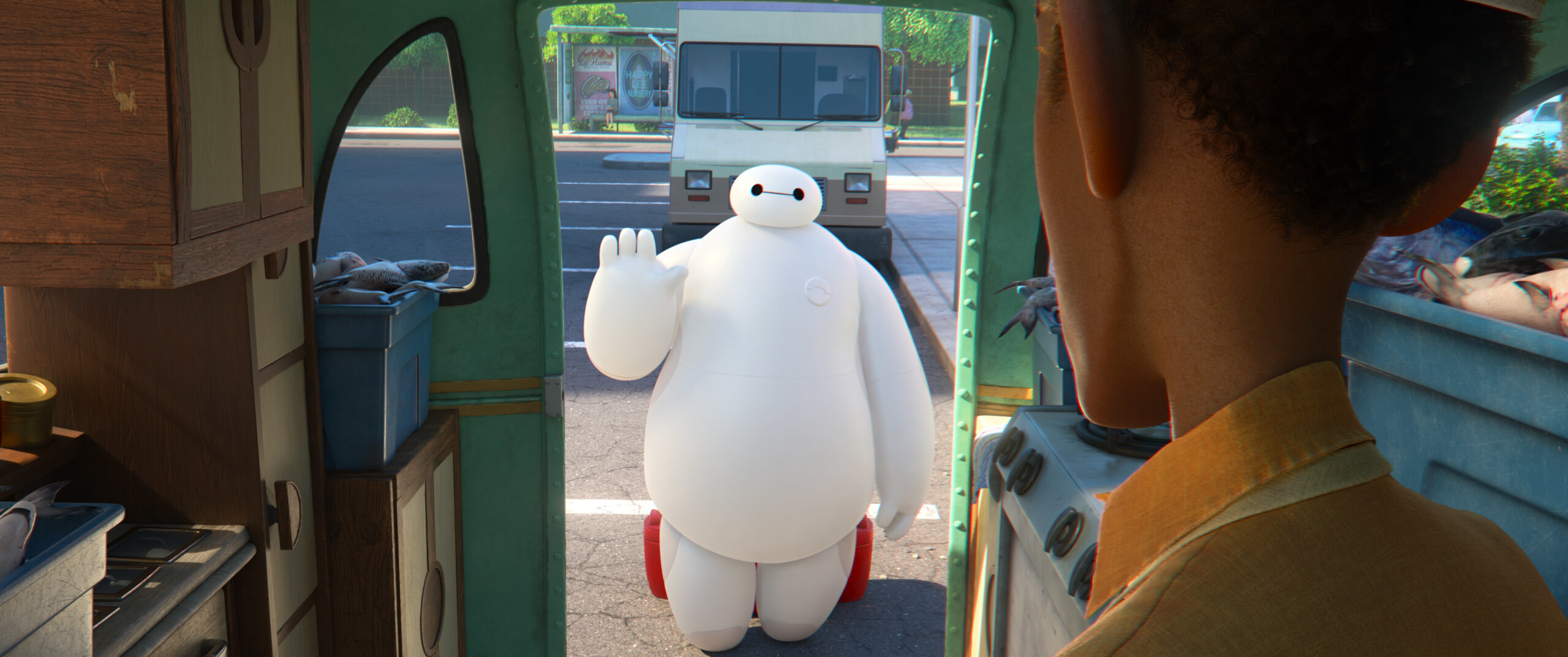 It's diverse, filled with so many different walks of life and journeys, each as special and impactful as the next. Most importantly, Baymax acts as an example and role model for us all, reminding us that you don't need a rocket first or jetpack to make a difference. "It kind of left out the superhero thing and just let him be a more kind of grounded on the street type of superhero like our real healthcare," Hall continued.
Now more than ever, it's important to lift each other up. Baymax! does just that and will leave you satisfied with your care and will melt your heart with a warm hug that we all desperately need right now!
Catch Baymax! exclusively Disney+, now streaming all 6 episodes!
Baymax!
The new show will leave you satisfied with your care and will melt your heart in this new short form series. Baymax! delivers and is exactly what we all need right now!