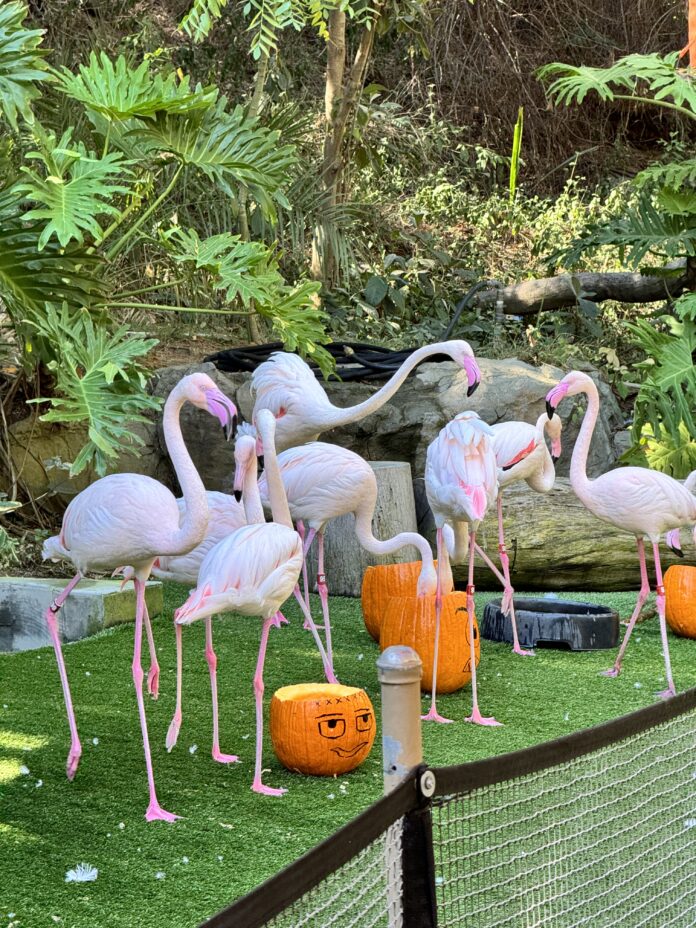 This post contains affiliate links and our team will be compensated if you make a purchase after clicking on the links.

Boo at the Zoo, is the annual Los Angeles Zoo tradition that brings out families from around the region. We got a chance to take in the sights, do some trick-or-treating, and of course, visit all the beloved animals who call the Zoo home.
The Los Angeles Zoo isn't as famous or broad as her famous sister in San Diego, but it holds its own with a large, meandering park filled with beautiful animals. Its setting in Griffith Park can't be beat, and you can spend hours following winding paths through dense foliage to discover animal after animal.
But Boo at the Zoo adds even more fun! Here's what you'll get to do at no extra cost while visiting the Zoo this weekend:
TRICK-OR-TREATING (10 AM – 3 PM)
We had low expectations for this but wow were we pleasantly surprised. Mars is the official sponsor of the three candy locations, and they were not shy about piling great candy into every kid's (and grownup's) bags! The Zoo warns that free bags aren't available, but on the date of our visit LA Care Health Plan had booths near every candy station to distribute free reusable bags, suitable for trick-or-treating.
We walked away with loads of great, brand-name candy, and it was free! Our daughter loved getting some extra trick-or-treating in, and costumes are encouraged.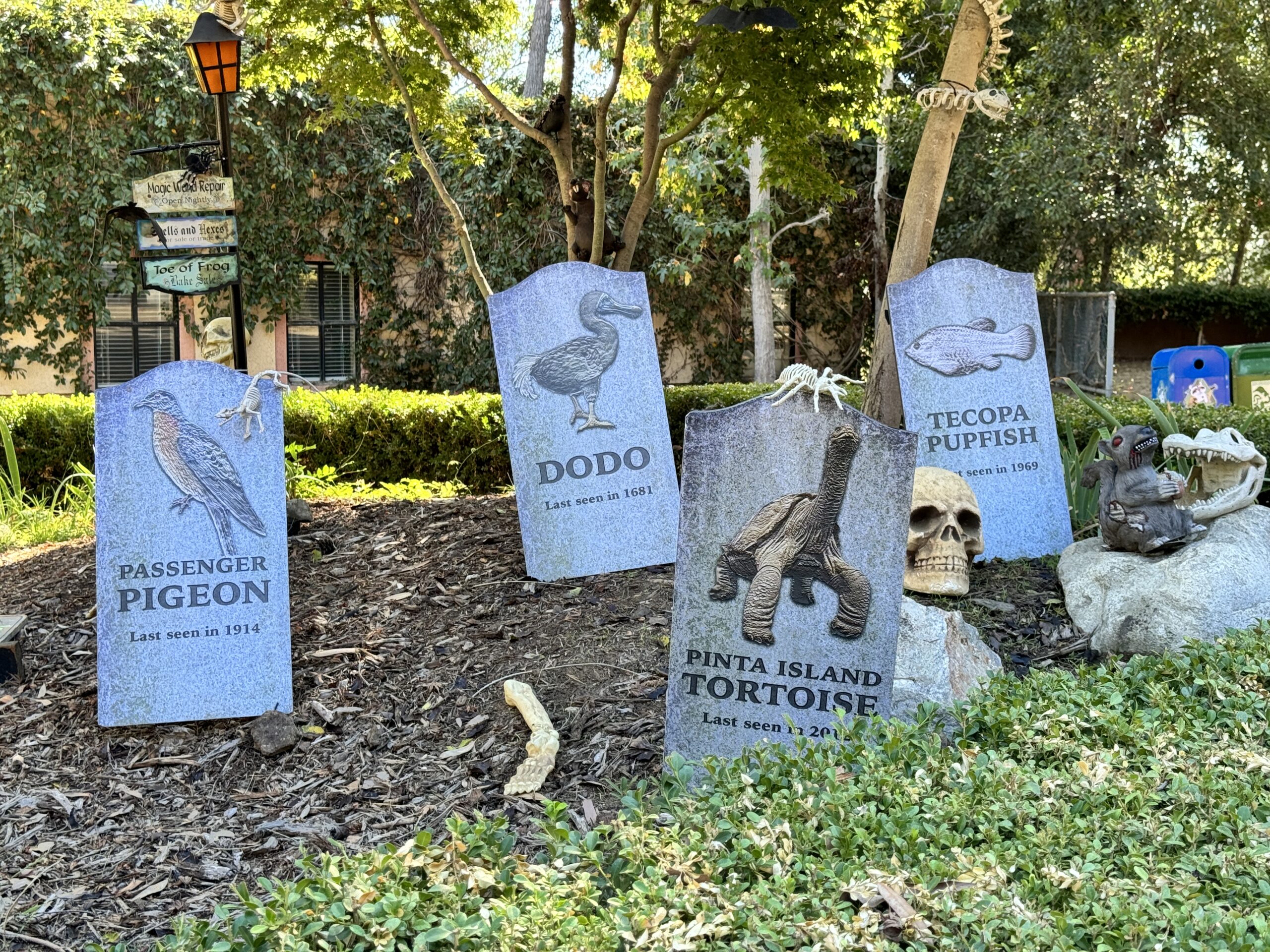 EXTINCT ANIMAL GRAVEYARD
Near the first trick-or-treat station is a kind of morbid display of tombstones showcasing extinct animal species. It was really interesting to look through, and of course, part of the Zoo's mission is to keep that list from getting any longer!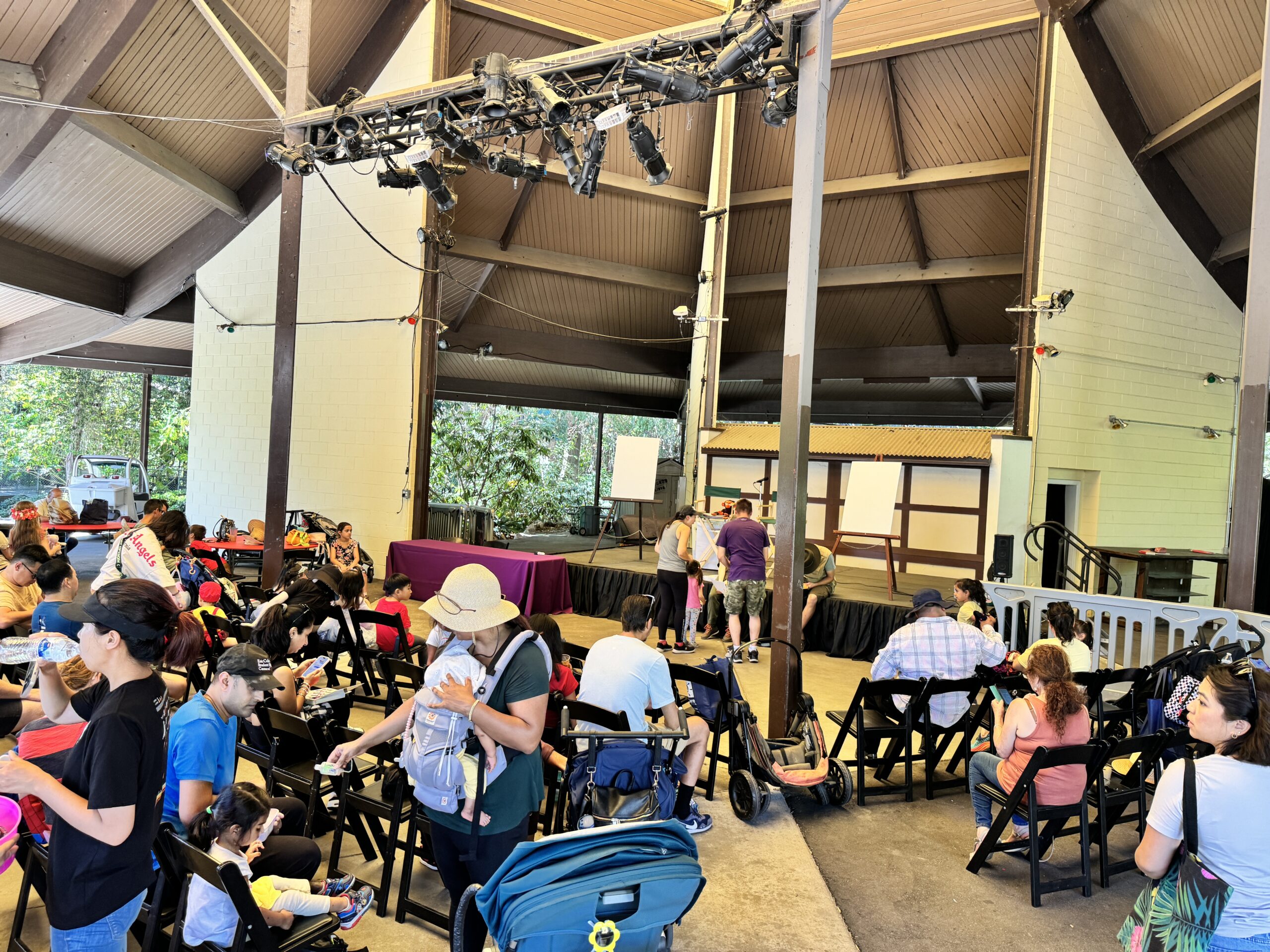 SPOOKY STORY TIME
At Treetop Terrace, next to the beautiful carousel, there are a couple of "spooky" story readings for kids each day. Check the schedule when you arrive!
Some really fun photo ops were set up in various locations around the park too!
We weren't able to catch everything going on for Boo at the Zoo, but there are scheduled animal feedings with "seasonal treats," science demos from NASA/JPL, and more! We can't recommend Boo at the Zoo enough for your Halloween weekend plans. See you at the Zoo!