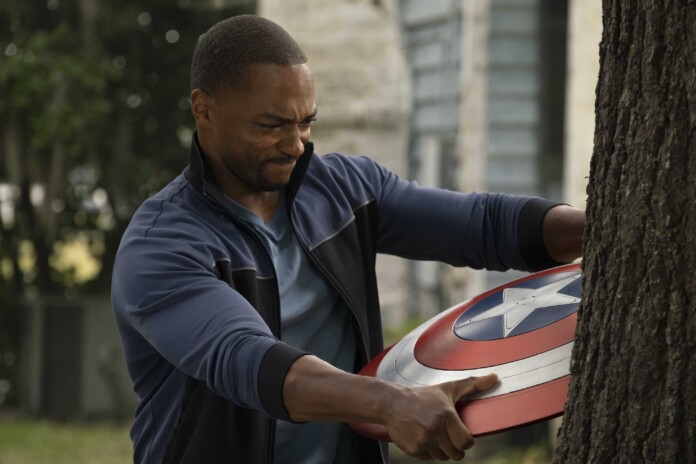 This post contains affiliate links and our team will be compensated if you make a purchase after clicking on the links.

When we last saw Sam Wilson and Bucky Barnes at the finale of Marvel's Avengers: Endgame, they were speaking with an old Steve Rogers after he had successfully returned the infinity stones and lived out his life with Peggy Carter. Steve hands his shield to Sam and tells him to try it on. "How does it feel?" Steve asks. "Like it's someone else's," Sam replies. Steve looks at him, with a slight grin – "It isn't." And thus, the mantle of Captain America is handed off to someone else…or so we thought.
Marvel Studios' The Falcon and the Winter Soldier is the second MCU series to hit Disney+, though it was actually the first to begin production. After several months of delays due to the pandemic, the limited series is finally here. Although it takes place at the same time as WandaVision, it is thematically very different. And like the Captain America films, it starts off with a bang.
Returning to the title roles are Anthony Mackie and Sebastian Stan respectively. The show seeks to explore the personal lives of our heroes as they struggle to adjust to a post-Endgame society. With half of humanity gone for 5 years, the chaos left in its wake can't be overlooked. New extremist groups have emerged, regular people who survived the blip have fought for their livelihoods, and those that returned are looking for their place back in the world.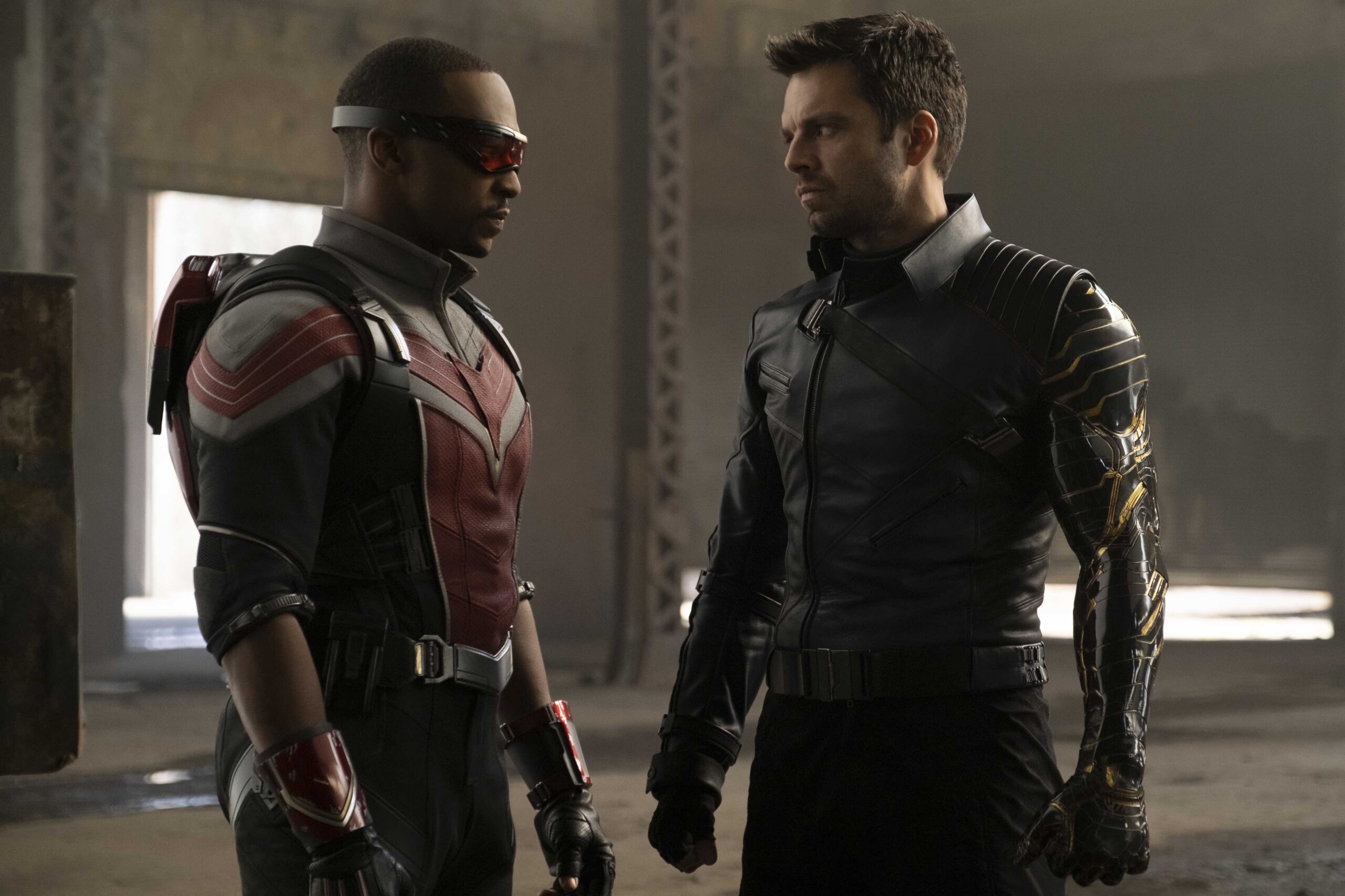 Sam Wilson feels he is unequal to the task of becoming Captain America. Despite Steve's wishes, he chooses to give the shield to the Smithsonian as a part of the Captain America exhibit and wants to continue life as a private citizen. As a former soldier, Sam feels he owes it to his country to continue serving and assist the military with dangerous missions. He also checks in with his sister Sarah down in Louisiana, who is trying to pull her life back together after the effects of the blip.
Meanwhile, Bucky Barnes is struggling to come to terms with decades of being an assassin for Hydra. Although he was rehabilitated in Wakanda and received a pardon by the government for his crimes, Bucky attends therapy sessions in an effort to move on from his dark past as the Winter Soldier. He lies about the nightmares he has and tries to secretly make amends with those he inadvertently harmed. But he cannot shake the guilt he feels.
Although the show is certain to be action-packed, it also feels deeply personal. Until now, the audience has known nothing about Sam Wilson's life beyond his time as a soldier. This series gives us an opportunity to interact with his family and see how real people struggled during the blip to make ends meet.
And through the trailers, it's clear we'll also see Sam rethink his decision of turning down the Captain America mantle. For Anthony Mackie, who is actually from Louisiana, it gives him a unique chance to inject his real background into the character.
For Bucky Barnes, we get to see him as a normal person for what feels like the first time. His appearance in Captain America: The First Avenger was relatively brief and since then, we've mostly experienced him as the Winter Soldier or in the midst of an epic battle. Now he's grappling with PTSD, trying to start anew and figure out who he wants to be. It's a rare opportunity for a character to get a second lease on life and an essentially clean slate. Sebastian Stan has always been great at the intense but conflicted duality of Bucky / Winter Soldier. His moments in therapy are intimate, and really allow his acting chops to shine.
Returning from the MCU as supporting characters are Emily VanCamp as Sharon Carter and Daniel Brühl as Helmut Zemo. And there are some exciting newcomers as well, including Adepero Oduye as Sam's sister, Wyatt Russell (Lodge 49), and Erin Kellyman (Solo: A Star Wars Story). And there will surely be some additional surprise cameos along the way.
For me, the first episode was an exciting return to form. While WandaVision was an undoubtedly excellent series, its unique storytelling approach may not have been for everyone. The Falcon and the Winter Soldier is sure to be more in-line with what Marvel fans come to expect. It feels like the previous Captain America films, which in my opinion were the strongest of the MCU solo films. And given the buddy cop vibe between Sam and Bucky that we've seen, it will surely be action-packed, but full of heart and humor.
Marvel's The Falcon and the Winter Soldier Premieres on Disney+ on Friday, March 19.
Score: 9/10