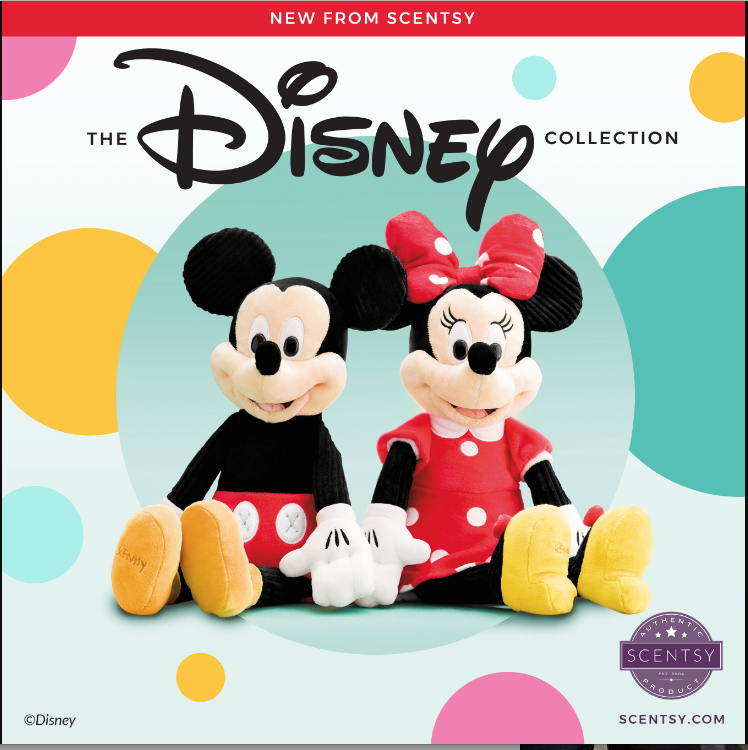 This post contains affiliate links and our team will be compensated if you make a purchase after clicking on the links.

Real magic awaits Disney fans across the globe, as the creative minds at Scentsy have released a new Disney-themed fragrance collection. Unveiled earlier this summer at the company's annual family convention, it's a collaboration like no other. Imagine being able to capture the charm of Mickey Mouse, the scents of the famous Hundred Acre Wood, or the daring and brave elements of Belle. The new collection is slated to do just that.
The products will feature scented plush toys from all over the Disney brand that include Mickey and Minnie Mouse, Winnie the Pooh and Friends, as well as Disney-Pixar's Finding Nemo. "We've worked very closely with the Disney product design team to deliver an incredible lineup of characters with signature fragrances that fit within the imaginative storytelling of the Disney brand," said Heidi Thompson, Scentsy President and Co-Owner. "We couldn't be more excited for Scentsy to align with Disney, one of the world's best, family-oriented brands. We know Scentsy Consultants and customers around the world will be thrilled."
The collection will bring together over 100,000 independent Scensy consultants across 11 countries, bringing the fragrances to a global market. "We couldn't find a brand that better matches our aspirations and values. Family-friendly, industry leading, creative, artistic, to warm, enliven and inspire are words from Scentsy's mission statement, but these words
could be used to describe the standards Disney has set for the world," Scentsy Co-owner and CEO, Orville Thompson stated. "Where Disney creates powerful memories through parks and entertainment, our products will help people remember and re-live those experiences through fragrance."
You can learn all about the new Scentsy collection by checking out the official site!