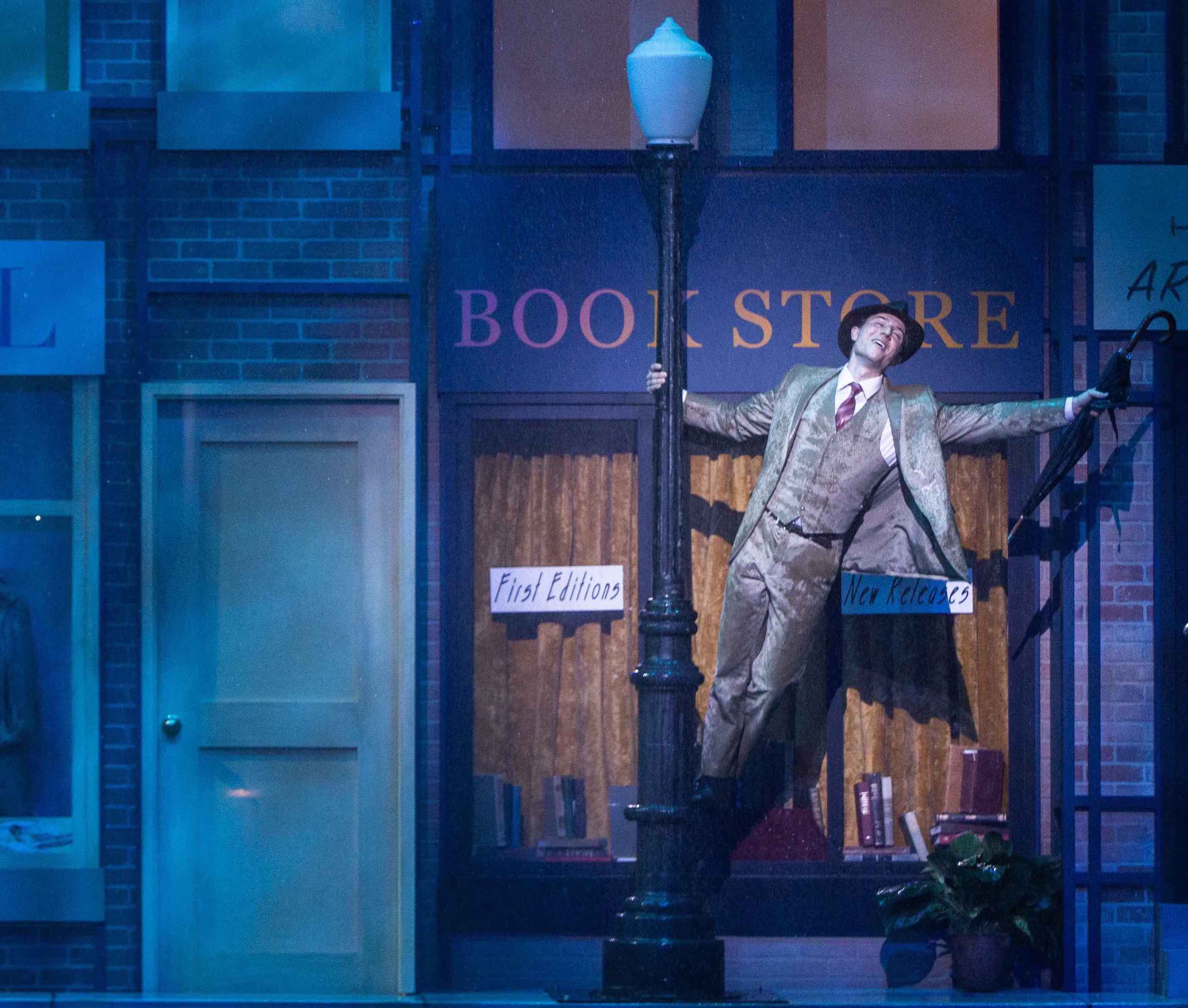 This post contains affiliate links and our team will be compensated if you make a purchase after clicking on the links.

Gotta Dance! The silver screen classic, Singin' in the Rain, has made its way to the stage and is taking the La Mirada Theatre for the Performing Arts by storm in a performance that is nothing short than spectacular. Directed by Spencer Liff, best known for his work on the past 9 seasons of Fox Network's hit show, "So You Think You Can Dance?", Singin' in the Rain is a must see, taking you on a musical journey that not only takes the best of the original but finds a way to throw in some modern twists that will keep you coming back for an encore.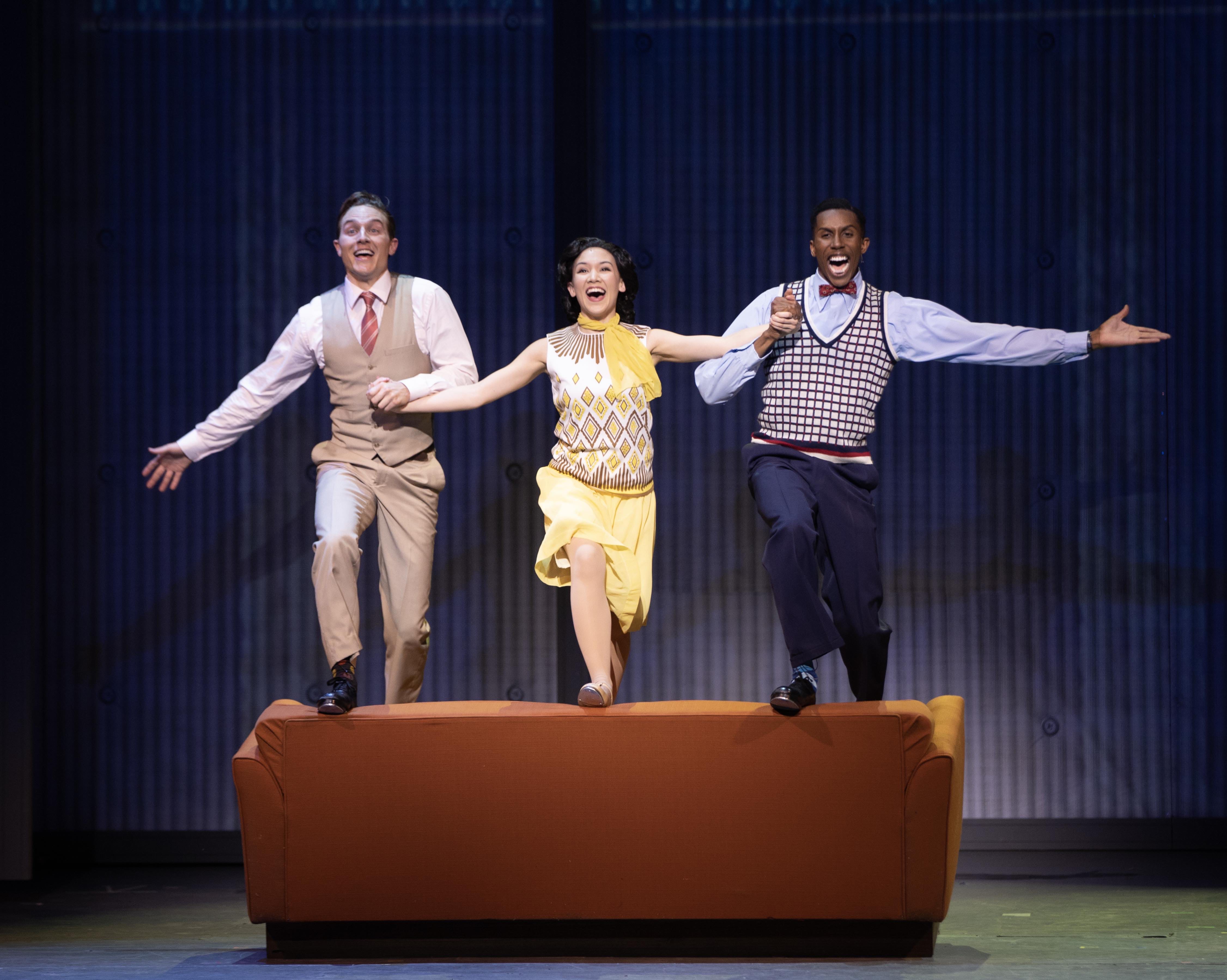 The show features a few "lucky stars", including the charming Michael Starr as Don Lockwood. Taking on the famous Gene Kelly role is a challenge in itself, with very big tap shoes to fill. Yet, Starr doesn't let it phase him, delivering a performance that doesn't miss a beat. Together with Brandon Burks as the quirky and comical Cosmo Brown, Starr knocks em' dead with laughter and genuine swagger.
Nevertheless, the true shining star of the production is Kimberly Immanuel. Taking on the iconic Debbie Reynolds' role, Kathy Selden, Immanuel takes the show to new heights with a shine that will melt your heart and bring a smile to your face long after the show curtain has fallen. She has really made this role her own, bringing the audience to the edge of their seats and finally on their feet at the grand finale. From start to finish, you couldn't ask for a better Kathy, and there really is no comparison that could do her performance justice.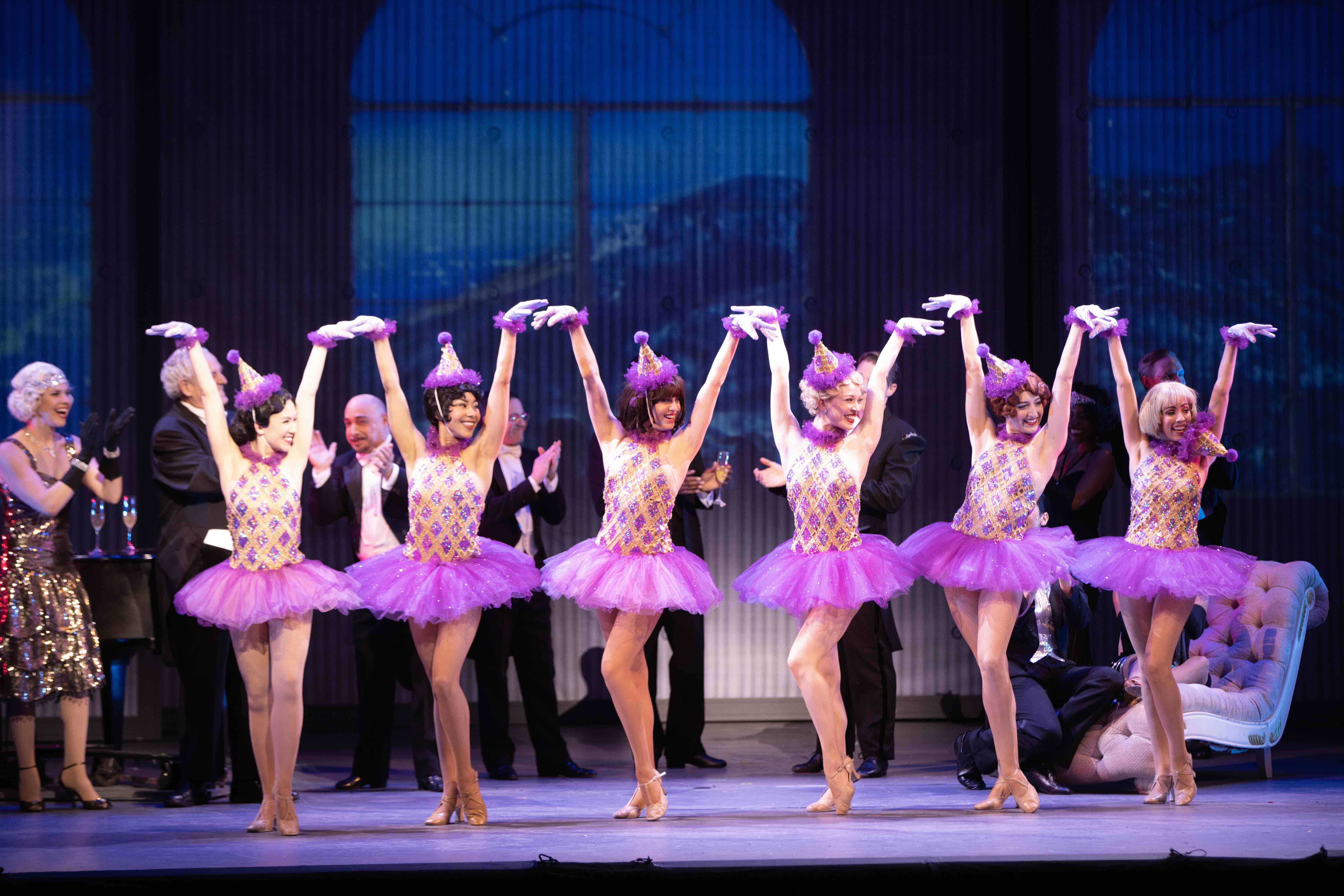 She isn't alone in praise, as the entire cast brings a fresh take on the classic, including Sara King as Lina Lamont. King nails each high pitch squeal and squawk with ease, stealing the show at one point with her own surprise musical number. It's truly something remarkable, with no face, voice, or dance move left behind in the rain.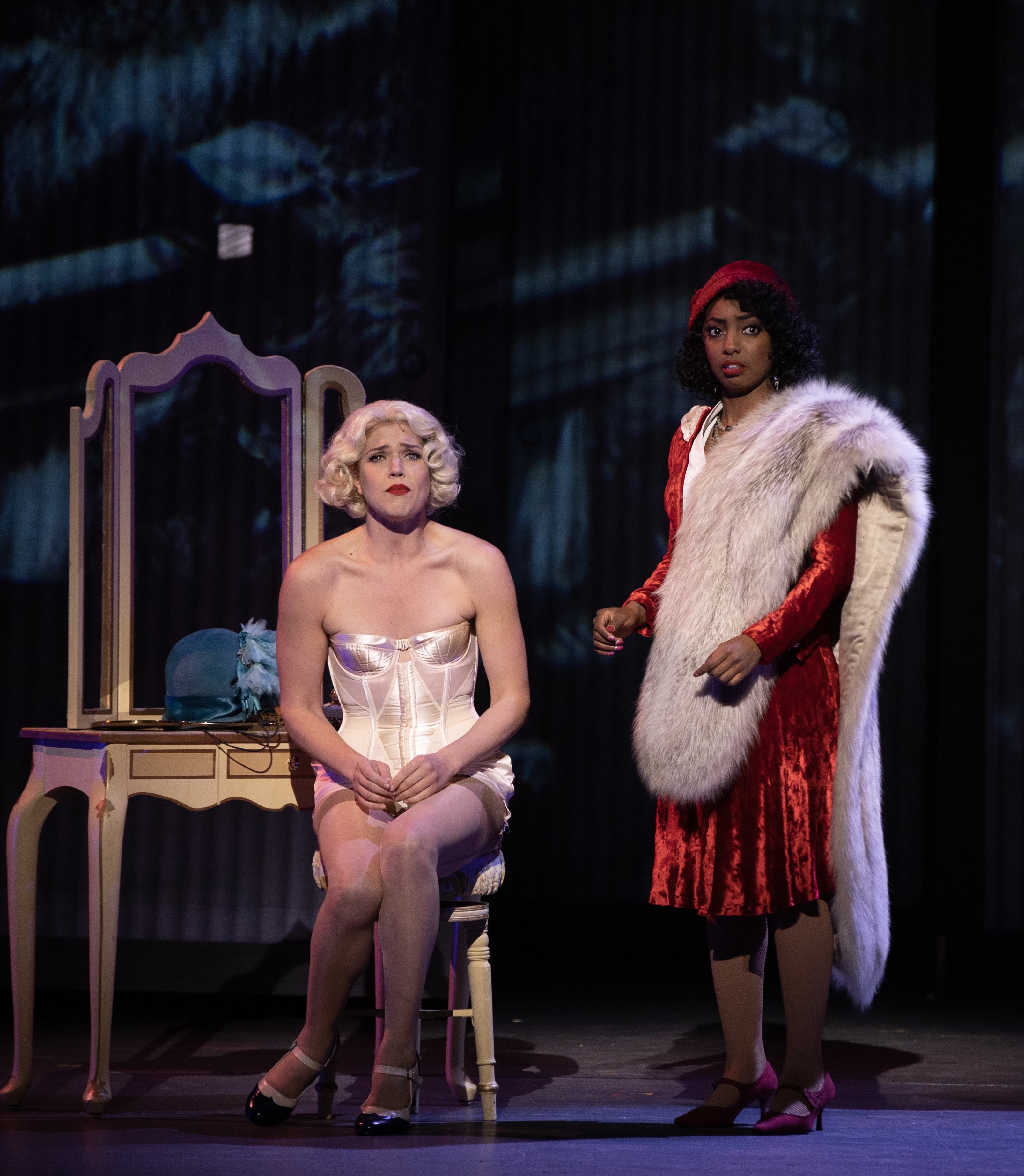 Speaking of rain, the creative team at La Mirada Theatre has really outdone themselves, bringing a fully immersive experience to the audience with real rain. Prepare your eyes for a visual spectacle, as you embrace the full power of this venue's technical genius. La Mirada Theatre continues to dazzle and impress, pulling out all the stops and making their mark on the Southern California theatre scene. Look out Segerstrom and Pantages, La Mirada Theatre for the Performing Arts is coming for you!
Singin' in the Rain will run through Sunday, May 12th, 2019. Performances are Wednesdays and Thursdays at 7:30PM, Fridays at 8:00PM, Saturdays at 2:00PM and 8:00PM and Sundays at 2:00PM. Tickets range from $20 to $94 and can be purchased here.
Singin' in the Rain is a partnering production between La Mirada Theatre for the Performing Arts and McCoy Rigby Entertainment!