This post contains affiliate links and our team will be compensated if you make a purchase after clicking on the links.

In honor of the July 4th Holiday, Six Flags Magic Mountain, the "Thrill Capital of the World," celebrates the red, white and blue with patriotic festivities on July 2-4. Coca-Cola July 4th Fest will feature live music, limited-time culinary delights, a dazzling fireworks and laser extravaganza, and your favorite collection of world-class coasters.
"We're thrilled to be hosting three days of July 4th Fest, our favorite summer event. We're offering entertainment for the entire family, including a nightly fireworks display, and all-American thrills," said Park President Don McCoy. "We are proud to present this event to celebrate our country's Independence Day, to display our American pride, and bring families and friends together for some summer fun," he added.
Six Flags Magic Mountain is proud to present park-wide entertainment each day including:
A nightly, show-stopping fireworks show spectacularly choreographed to patriotic music at 9:15pm (viewed from the Main gate Plaza area and the Full Throttle Plaza);
The Coca-Cola "Sounds of Summer" zone, powered by Coke Studio, featuring a live DJ, an interactive photo booth, Coca-Cola sampling, games, and more;
Live music and entertainment in the Full Throttle Plaza; and
A refreshingly new Patriotic Punch beverage, available for a limited time; and
The Patriotic Punch, a blend of Sprite, blue raspberry syrup, and shimmering glitter, will be served in a special edition cup with a rock candy stirrer. It will be available for purchase exclusively at Six Flags for a limited time during Coca-Cola July 4th Fest. It's the perfect patriotic refreshment to top off a day of thrills and fun while celebrating Independence Day at Six Flags.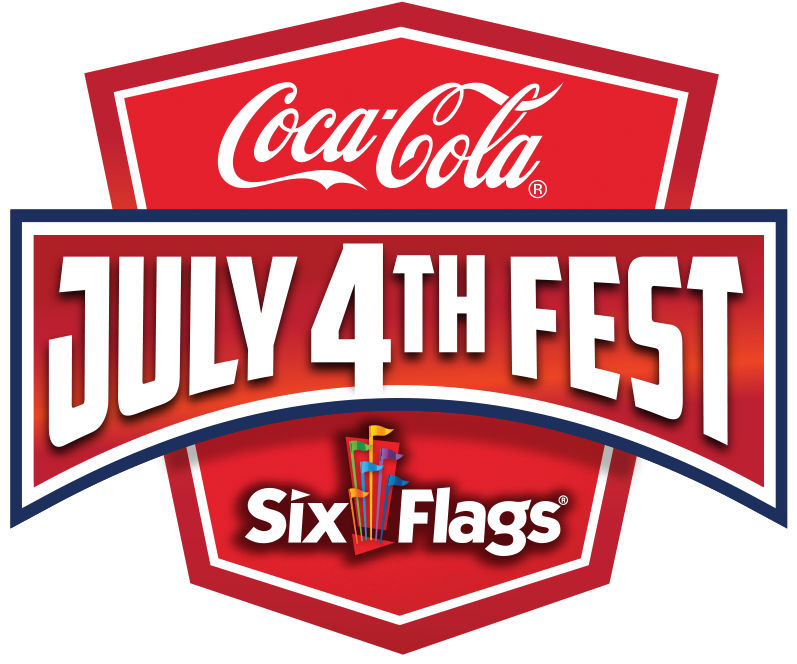 Celebrate Independence Day with special Coca-Cola July 4th Fest discounted single-day tickets and save up to $20 on passes by visiting www.sixflags.com/coke.
For more information on Coca-Cola July 4th Fest and all the activities, please visit https://www.sixflags.com/magicmountain/events/coca-cola-july-4th-fest.