This post contains affiliate links and our team will be compensated if you make a purchase after clicking on the links.

Where are all my 90s kids?!
It's time to turn back the clock, grab your fanny pack, and prepare your mix tape, Disneyland has gone totally 90s. Let's take a closer look at Disneyland's exclusive Disney After Dark event! The start of the evening had us gathered outside the gate, eagerly waiting to enter a "whole new world" of excitement. As soon as saw the train station lit up in bold neon colors, we knew we were in for a unique experience.
The event kicked off with a special fireworks show set to the tune of Disney Afternoon shows such as DuckTales and the Gummy Bears. My group and I took it all in at "It's a Small World", which was an appropriate setting since that path was turned into "Disney Afternoon Avenue", filled with special themed photo ops.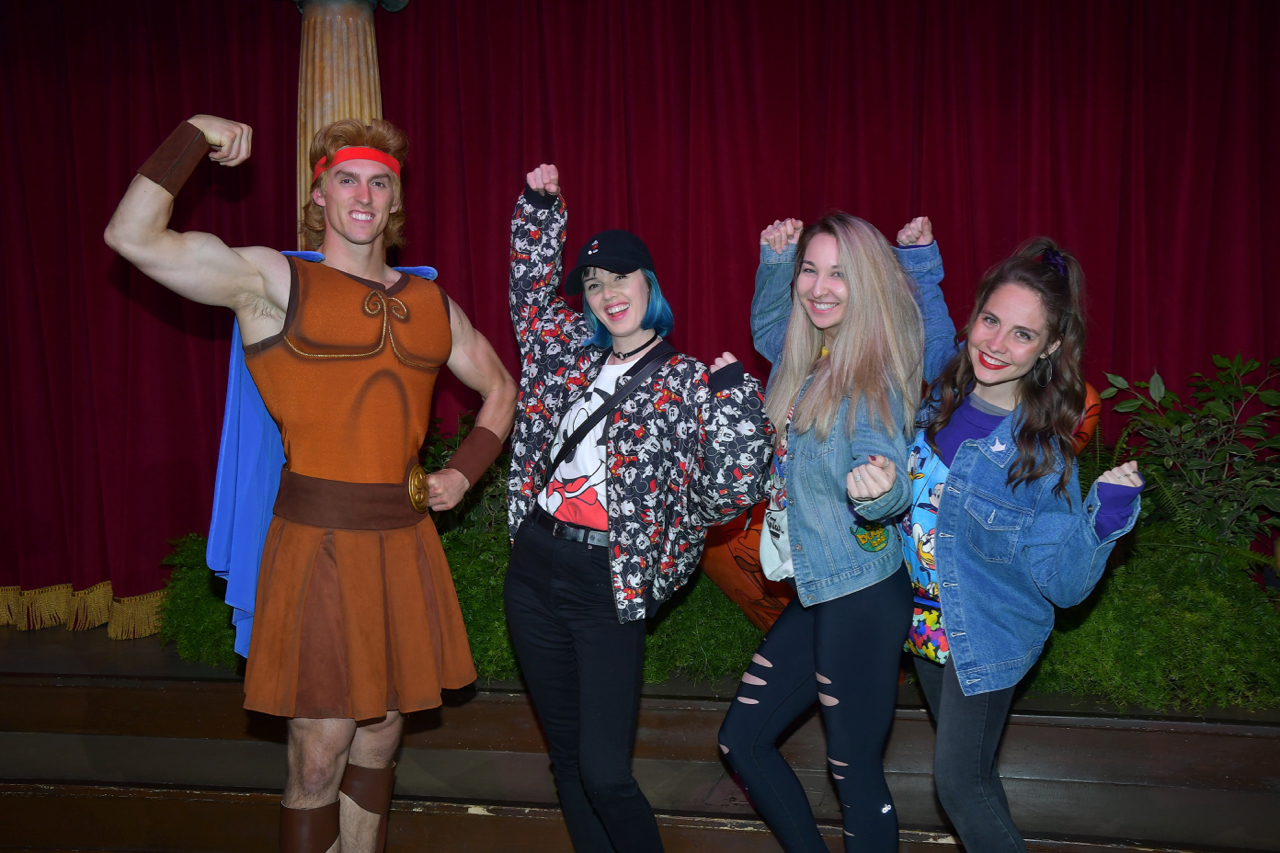 Characters were out in droves throughout the park and you could find yourself bumping into Scrooge McDuck, singing about squashed bananas with Rafiki, hanging out with Timon and the Fantasmic Monkeys. My personal favorite of the evening was getting to meet Goofy and Max, dressed as the pop sensation, Powerline. The wait time to meet each character was pretty long, but Disney made sure there were plenty of other ways to enjoy the evening.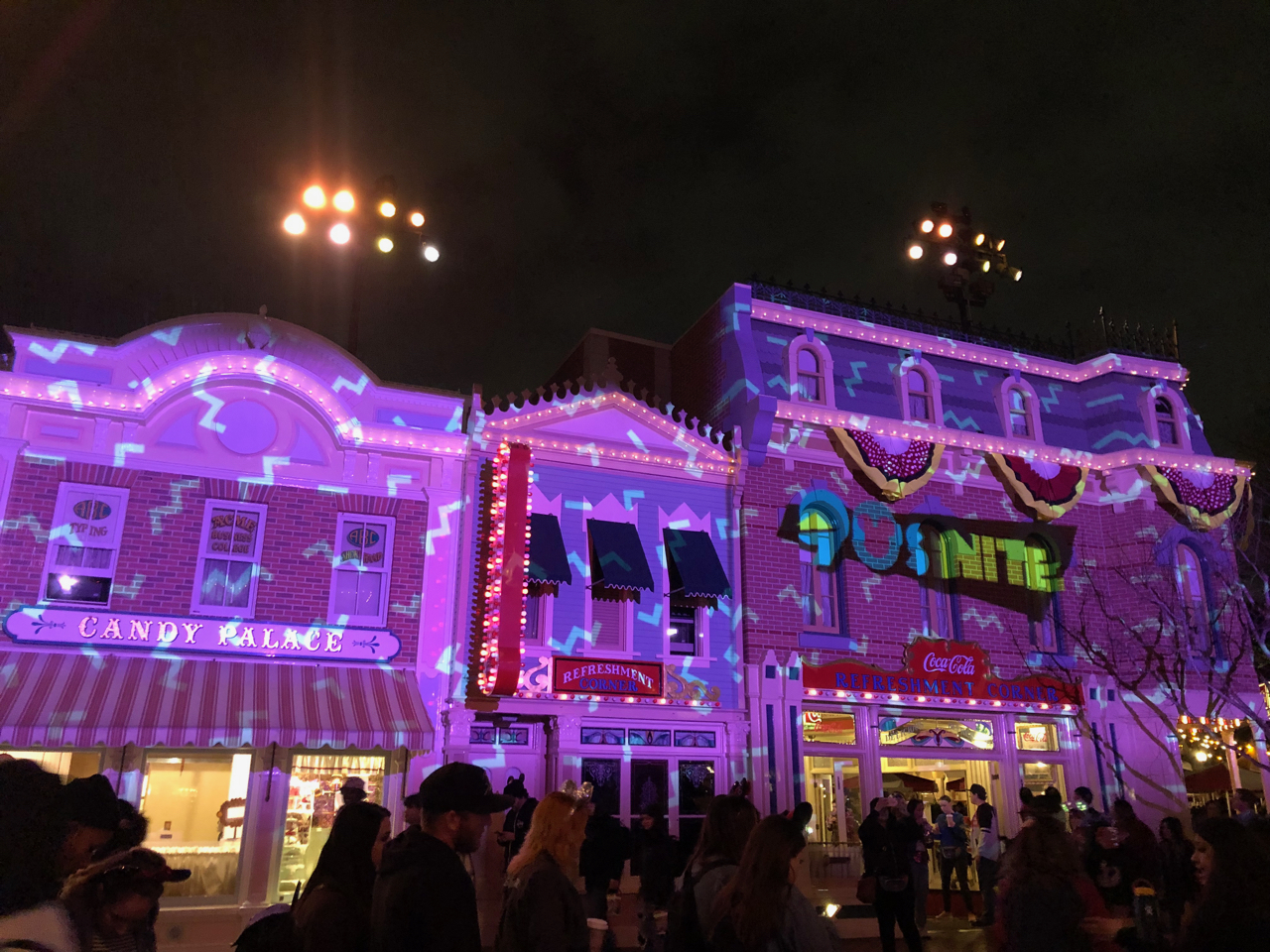 Music played a huge part of setting the tone for 90s Nite. Tomorrowland Terrace featured a "punk band", which was really more like a cover band that featured 90s artist such as No Doubt and Smashmouth.  A DJ was stationed right in front of the 'Partners" statue facing up Main Street USA, playing 90s hits from N*SYNC, Backstreet Boys, and Britney Spears.
Yet, the highlight of the night came from my journey to the Mark Twain. Every hour on the hour, the R&B group, The Sound, sang acapella hits from hit artists like TLC and Boys 2 Men. You may recognize the group from the Festival of Holidays in Disney California Adventure. The experience truly was the most unique and memorable trip I've ever had around the Rivers of America.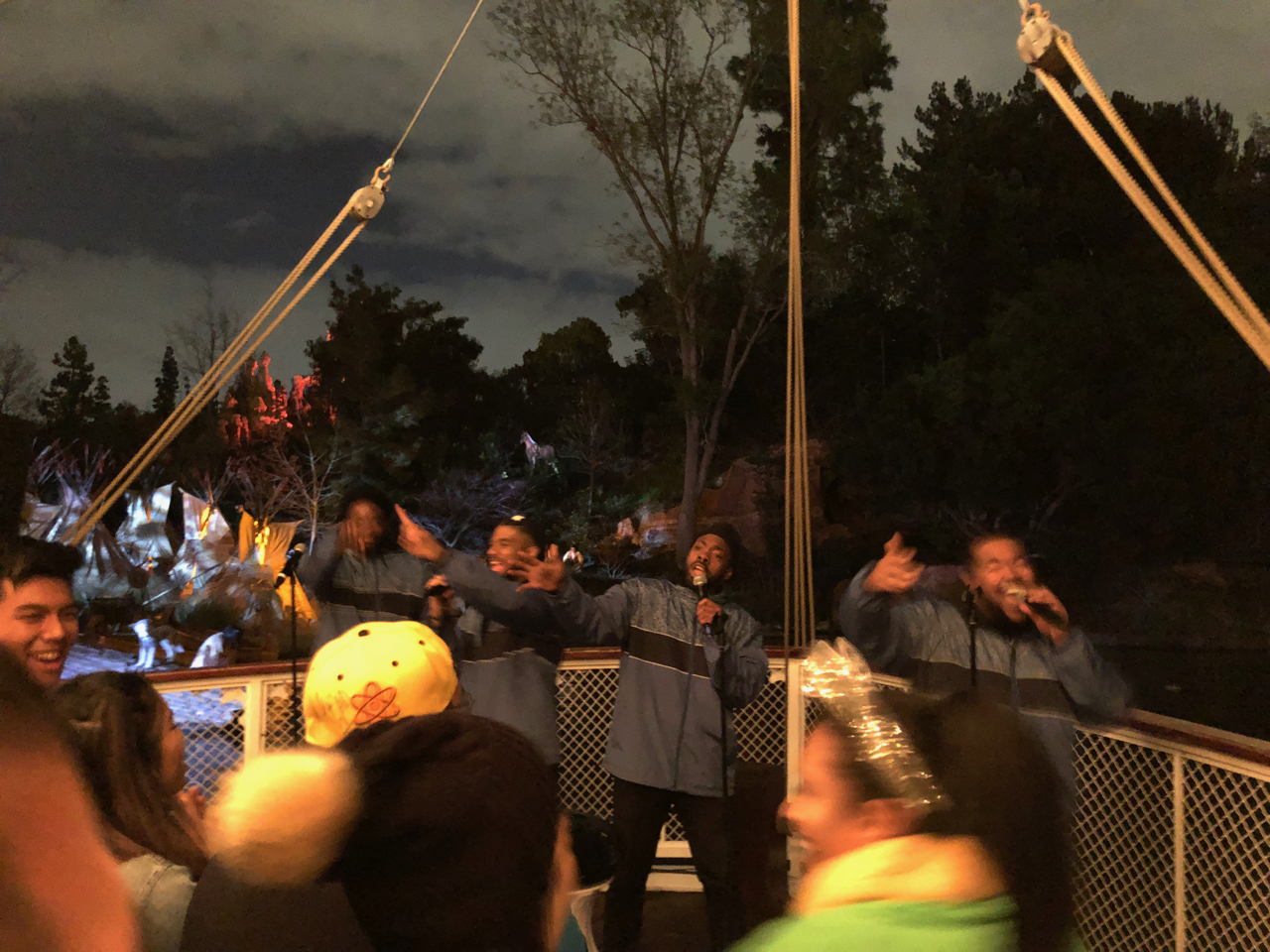 The fun didn't stop there, as Disney also offered us exclusive themed food items, bringing that classic childhood vibe front and center. Some of the standout items were the bacon cheddar popcorn, PB&J churro, donut holes nachos, and bagel pizza bites. There was so much to try, though it was safe to say that the tropical punch dip pickles were a bit of a miss for me. Even so, I appreciate Disneyland bringing back the tropical punch craze.
If that wasn't enough, some exclusive merchandise made its way into the parks for the evening. Right off the bat, there was a huge line to get into Emporium to snag a 90s Nite shirt and pin. Both items sold out, which was no surprise. Annual Passholders also received an exclusive button, featuring the 90s Nite print logo on it.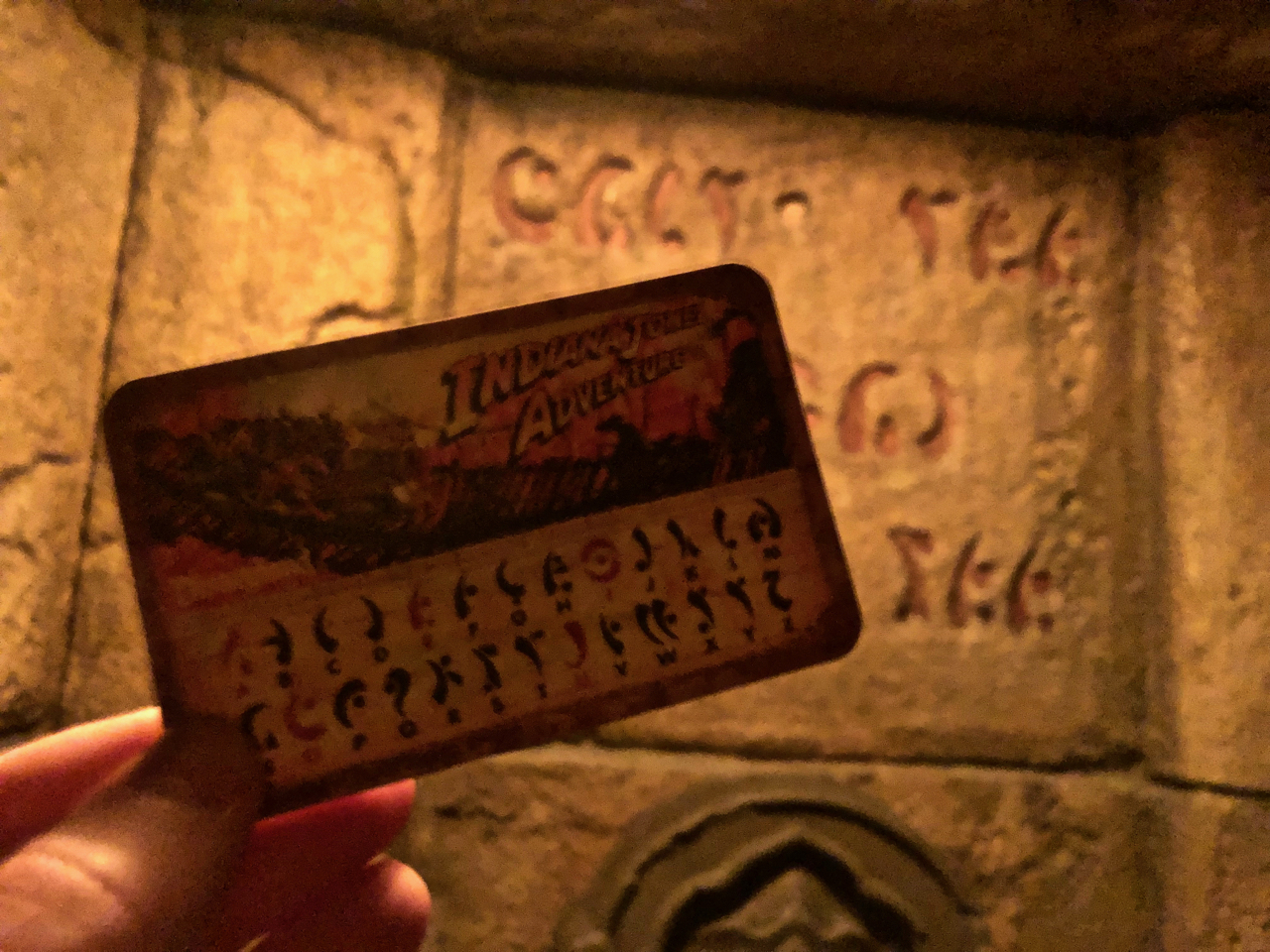 One of the best offerings of the night came from a throwback to the opening of "Indiana Jones and the Temple of the Forbidden Eye". When the ride first opened in 1995, a special decoder was handed out when you got in line, allowing guests to make sense of the phrases and symbols written on the temple walls throughout the attraction. For one night only, we got a chance to relive that experience, which gave us all something to do while waiting to join Indy on his latest adventure.
Overall, the night was a success, giving Disneyland a chance to fit in a lot of classic material and memories. The 90s were such a unique time for Disney and the Disneyland Resort. It was exciting to see how they brought that vibe back to us in 2019. This is one super rad event I hope they bring back in the future. Until then, we will just have to wait and see what other magic awaits!