This post contains affiliate links and our team will be compensated if you make a purchase after clicking on the links.

"Away we go!"
Now it's time to say our bittersweet goodbye to one of the keystone foundations of Disney California Adventure as Paradise Pier fades into the setting sun of Disneyland history.
My first journey into the pier was when I started my Disney College Program back in 2013. A California Adventure newcomer, I had never seen anything like it and was blown away. Spending years in Disneyland Park, I was mesmerized by the boardwalk, attractions, and beauty of it all. Some of my favorite memories spawn from that side of the resort, and I will definitely miss the atmosphere.
On that first adventure in the video above, I found my way to California Screamin' for the very last run of the night. It had been years since I had the chance to ride on a coaster and the rush came back instantly. In tune with that famous Neil Patrick Harris narration, I was definitely in a hurry hurry hurry to go back and speed off onto the tracks for another ride. Since then, Screamin' has become one of my favorite attractions. I have memorized the safety spiel and can even hum the music to myself on each turn and curve of the track.
Upon my last ride on this past weekend's final run of the attraction, I made sure to savor every moment. Grabbing my old vlogging camera, I was able to capture the moment and have placed it below.
What made that attraction magical was how simple it was. It brought me joy without having to try to hard with spectacle or special effects. It was a clean, fun, and exhilarating ride. I wouldn't trade that for the world.
With Pixar Pier in the near future, it will be interesting to see how Disney holds onto that old school feel while providing a fresh perspective to keep us all intrigued. Toy Story Midway Mania has a perfect marriage of carnival grandeur and modern storytelling that is the model template of what needs to be done to ensure the rest of Pixar Pier becomes a longstanding part of the park.
New attractions, new food, new adventures await. Yet, it will be hard to see anything replace some of the staples that we've gotten so attached to. Cove Bar is the best of it all. Nestled behind Ariel's Grotto, it was a fantastic establishment and one I wished I visited more often.
From day one, the line never seemed to end, the talk never seemed to cease, and the hype was definitely warranted. From their famous lobster nachos to the seasonal offerings, I never had any complaints. It was a fantastic place to relax and catch up with friends. It also gave you the perfect view of the bay and the boardwalk, making you feel right at home.
For my final trip to the bar, I had to endure a four hour wait time. Yet, because of the insane crowds, I had the chance to learn more about my fellow park goers. New friends were made and some fun conversations were had. My time in line showed me yet another common thread with so many other Disney fans out there.
We all share a love for what has come and gone, are excited for the things yet to pass, and know how to send off a favorite hot spot in very remarkable way. Another great example of this connection comes from Phineas and Ferb's Rockin' Rollin' Dance Party. Fully interactive and family friendly, it drew in large crowds all the way through its last show. All ages were allowed to participate, which made it a lot easier for parents and children to do something together.
Other interactive entertainment, such as Jedi Training Academy in Disneyland, focuses more on the children's experience. This show managed to squeeze a little bit more, which even allowed the surrounding cast members to get involved. Working guest control shifts, I got to dance and sing along with everyone else.
https://www.youtube.com/watch?v=8a20-bHHBY8
It was a tough goodbye, just like this latest change with the pier as a whole. Yet, it will be exciting to be part of the first group of people to experience a new memory in the park. There are plenty of new things to look forward to, mysteries and wonder to behold. Here's to hoping Pixar Pier will be just as fantastic and powerful as Paradise Pier.
If you want to learn more about the newest expansion and other upcoming events, please check out the Disney Parks Blog's continuing coverage at https://disneyparks.disney.go.com/blog/destinations/disneyland-resort/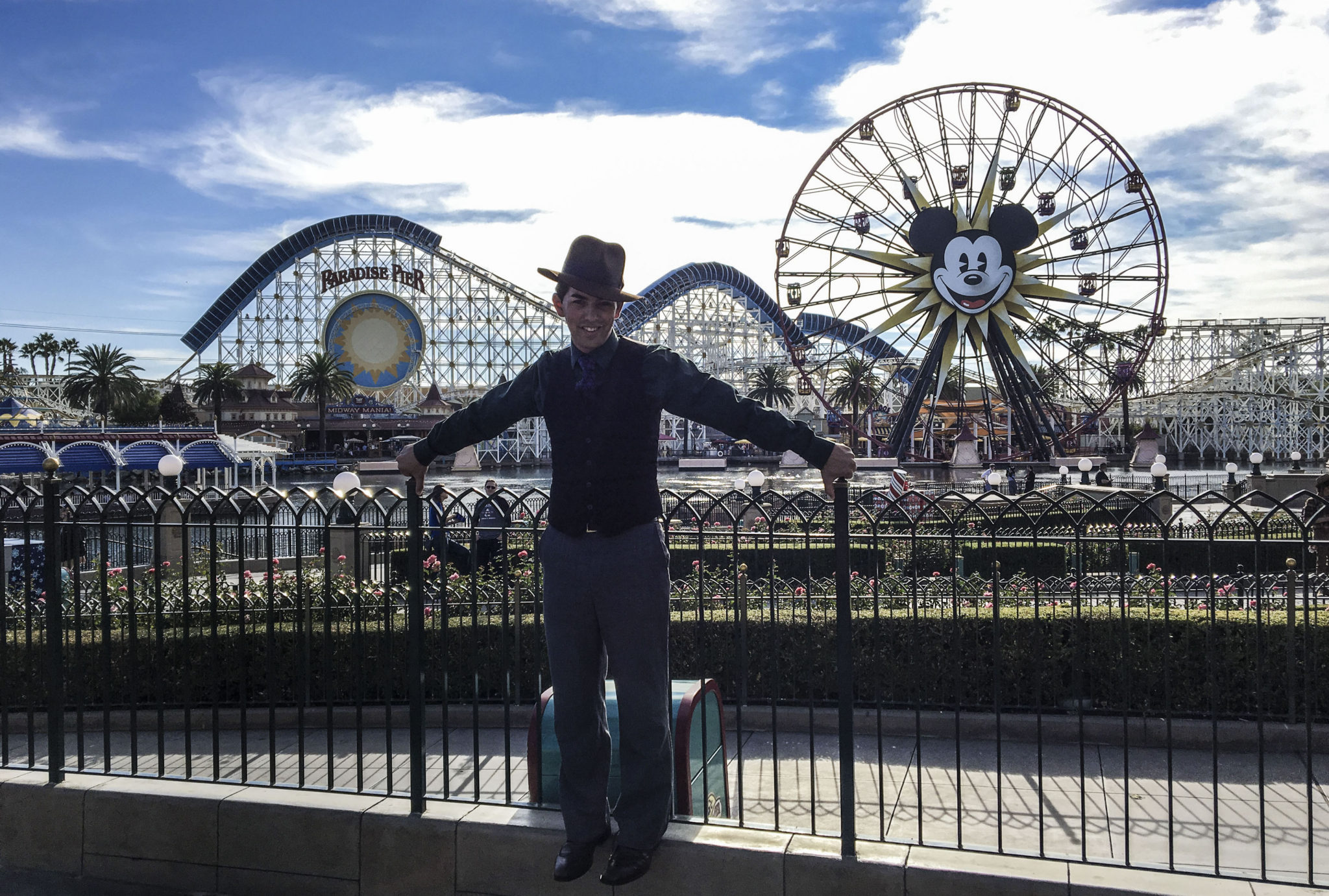 Thank you for all the memories!