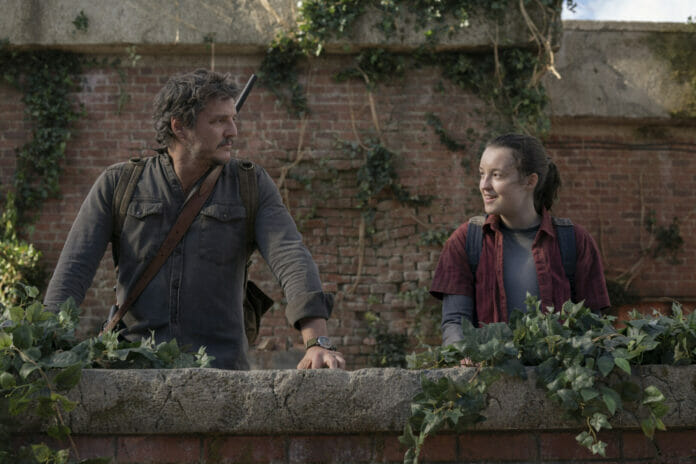 This post contains affiliate links and our team will be compensated if you make a purchase after clicking on the links.

Millions of viewers know now why loyal gamers have been clamoring for a worthy adaptation of The Last of Us. Based on the famed video game of the same name, the HBO original drama series marked HBO's second-largest debut, behind only "House of the Dragon," and has shown consistent growth throughout its first season culminating in a 75% increase in Sunday night's finale audience. Recently renewed for a second season, fans can own all nine episodes of the critically-acclaimed first season along with nearly 3 hours of special features including 3 all-new featurettes, when The Last of Us: The Complete First Season comes to 4K Ultra HD, Blu-ray and DVD on July 18, 2023, and will be available to purchase Digitally* on April 11, 2023.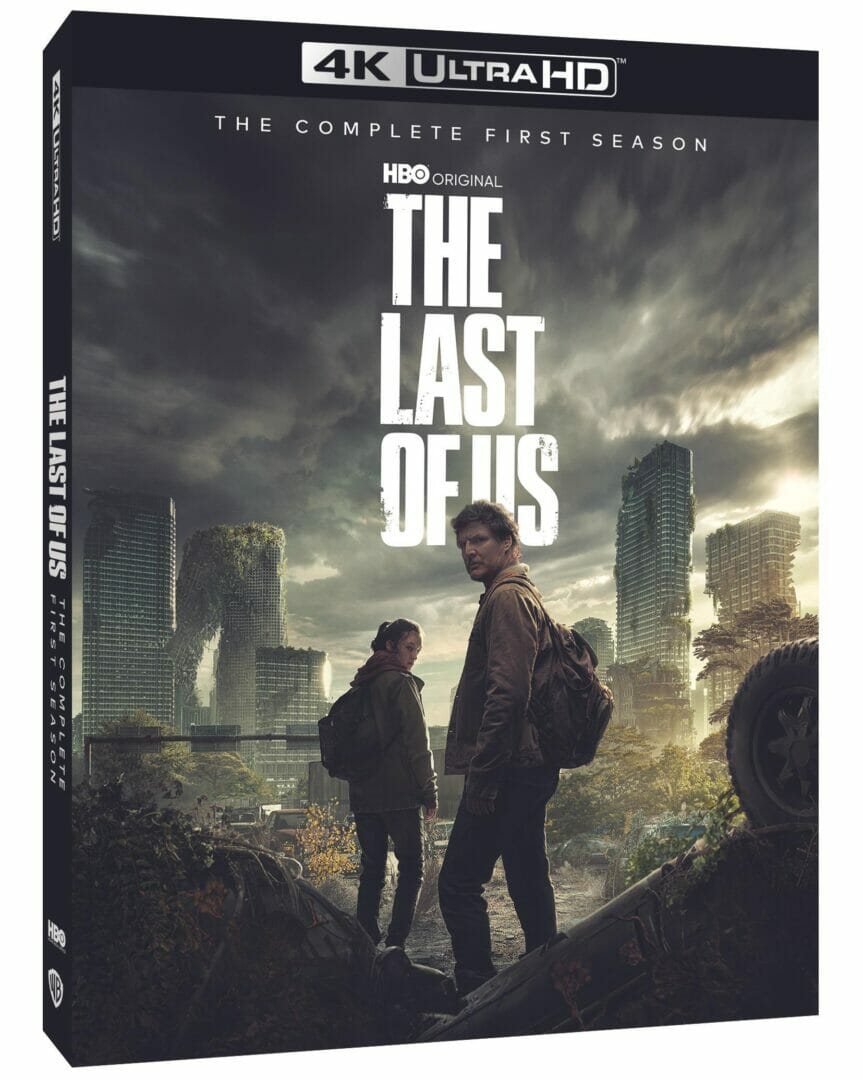 The Last of Us takes place 20 years after modern civilization has been destroyed. Joel, a hardened survivor, is hired to smuggle Ellie, a 14-year-old girl, out of an oppressive quarantine zone. What starts as a small job soon becomes a brutal and heartbreaking journey as they both must traverse the U.S. and depend on each other for survival.
Season one stars Pedro Pascal as Joel, Bella Ramsey as Ellie, Gabriel Luna as Tommy, Anna Torv as Tess, Nico Parker as Sarah, Murray Bartlett as Frank, Nick Offerman as Bill, Melanie Lynskey as Kathleen, Storm Reid as Riley, Merle Dandridge as Marlene, Jeffrey Pierce as Perry, Lamar Johnson as Henry, Keivonn Woodard as Sam, Graham Greene as Marlon, and Elaine Miles as Florence. Ashley Johnson and Troy Baker also star.
With a 96% critic score on Rotten Tomatoes, The Last of Us has been declared "HBO's next big hit" by Rolling Stone, with Variety noting, "one sees the near future in which the show winds up among television's best." IndieWire declared the new series "better than every video game adaptation that comes to mind," with IGN hailing it as "a brilliant retelling of one of video games' most beloved stories" and adding that it "delivers an enriching show for fans of the PlayStation hit, while also managing to stay welcomingly thrilling to newcomers." CNN called the storytelling "absolutely fearless and unflinching, creating horrifying scenarios and moments that can be alternately touching and utterly tragic."
The Last of Us, based on the critically acclaimed video game of the same name developed by Naughty Dog for the PlayStation® platforms, is written and executive produced by Craig Mazin (Emmy® Award-winning creator of HBO's "Chernobyl") and Neil Druckmann (creator and writer of the award-winning "The Last of Us" franchise and Naughty Dog Co-President). The series is a co-production with Sony Pictures Television and is executive produced by Carolyn Strauss, Evan Wells, Asad Qizilbash, Carter Swan, and Rose Lam. Production companies: PlayStation Productions, Word Games, The Mighty Mint, and Naughty Dog.
The soundtrack to The Last of Us is available everywhere now and features an original score by 2-time Academy Award winner Gustavo Santaolalla and David Fleming. Having scored both the original video game and its 2020 sequel, Gustavo Santaolalla builds on his previous work, expanding the intimate, guitar-driven soundscape to deliver a score as emotionally laden as the story itself. In addition to the score, the album also includes Nick Offerman's cover of Linda Ronstadt's "Long Long Time" and Jessica Mazin's cover of Depeche Mode's "Never Let Me Down Again."
The Last of Us: The Complete First Season will be available to purchase Digitally* on April 11, 2023, from Amazon Prime Video, AppleTV, Google Play, Vudu, and more. 4K Ultra HD, Blu-ray, and DVD will be available July 18, 2023, to purchase online and in-store at major retailers.
*Digital Purchase is available now in Canada.
SPECIAL FEATURES ON DIGITAL INCLUDE:
The Last of Us: Stranger Than Fiction (New Featurette Exclusive to 4K, BD and DVD) – The series cast and filmmakers are joined by experts in survival, microbiology, and parasitology for a chilling discussion on the realities of the invasive fungus and subsequent apocalypse in The Last of Us.
Controllers Down: Adapting The Last of Us (New Featurette Exclusive to 4K, BD and DVD) – Follow the journey of The Last of Us from console to screen as cast and filmmakers take us inside the process of expanding the world and breathing new life into the game's beloved characters.
From Levels to Live Action (New Featurette Exclusive to 4K, BD and DVD) – Discover how The Last of Us incorporated and expanded fan-favorite game moments in the series.
Getting to Know Me (4 Featurettes)
The Last Debrief with Troy Baker (2 Featurettes)
Inside the Episode (9 Featurettes)
Is This A The Last of Us Line? (2 Featurettes)
The Last of Us: The Complete First Season
Includes 9 one-hour episodes:
1. When You're Lost in the Darkness
2. Infected
3. Long, Long Time
4. Please Hold to My Hand
5. Endure and Survive
6. Kin
7. Left Behind
8. When We Are in Need
9. Look for the Light