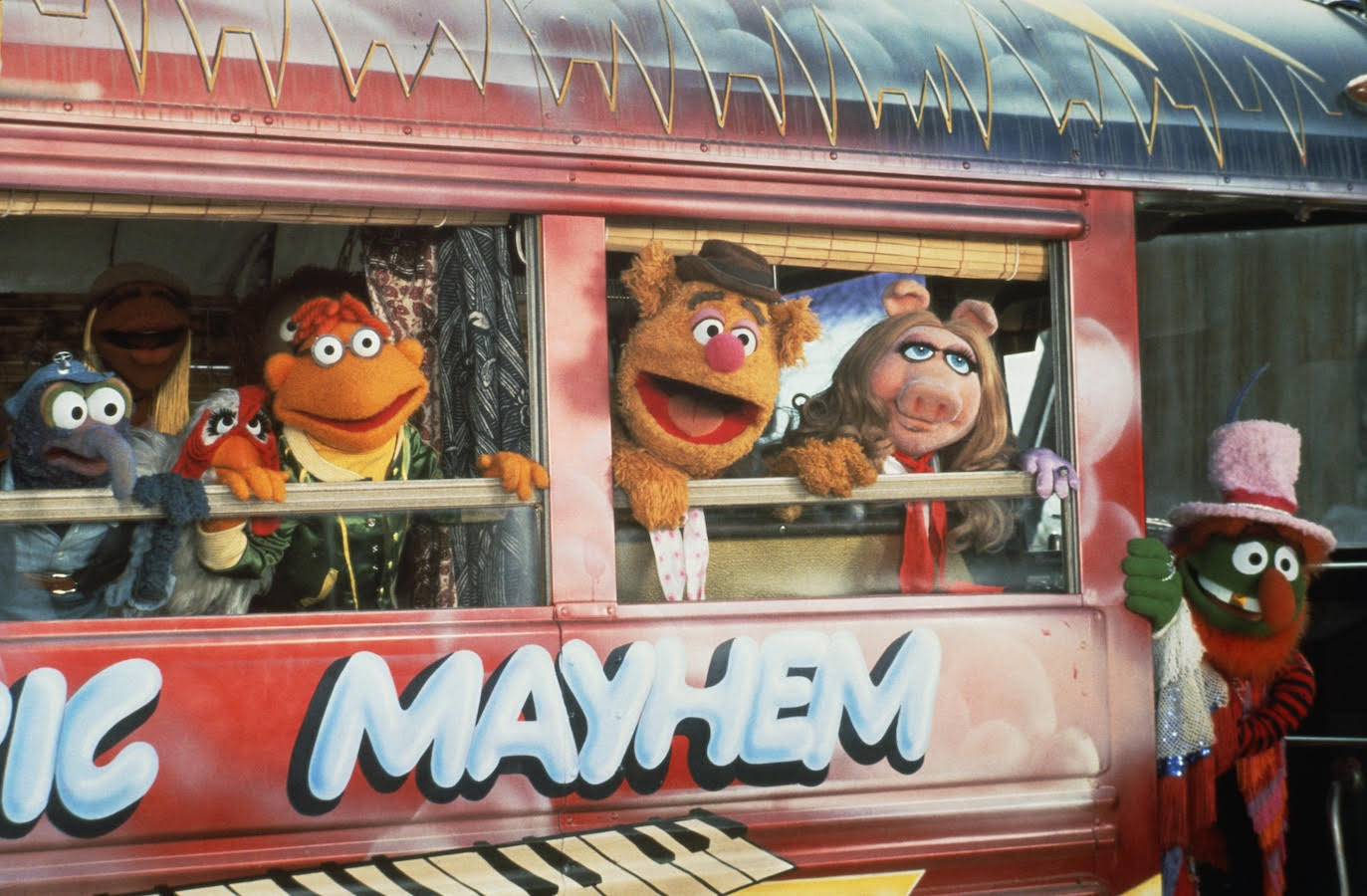 This post contains affiliate links and our team will be compensated if you make a purchase after clicking on the links.

Kermit, Miss Piggy, and the rest of The Muppets are coming back to theaters this summer to celebrate the 40th anniversary of The Muppet Movie. The Muppet Movie's triumphant return is part of Fathom Event's summer lineup and will be part of a special two day engagement.
Fans will get a chance to see the film in one of over 700 theaters nationwide on Thursday, July 25th, and Tuesday, July 30th. Both days the film will screen at 12:30PM and 7:00PM. The film stars Kermit (performed by Henson), Miss Piggy and Fozzie Bear (performed by Frank Oz), Gonzo (performed by Dave Goelz) and his chicken Camilla (performed by Jerry Nelson), Scooter (performed by Richard Hunt), and Dr. Teeth and the Electric Mayhem as they embark on a road trip to Hollywood where fame and fortune beckons, driven only by hope, dreams and a wisecracking bear.
In addition to the Muppet performers, "The Muppet Show" is a veritable who's-who of 1970s pop culture, with a cast that includes Charles Durning, Austin Pendleton and cameo roles by Dom DeLuise, James Coburn, Madeline Kahn, Carol Kane, Telly Savalas, Milton Berle, Elliott Gould, Edgar Bergen, Bob Hope, Richard Pryor, Steve Martin, Mel Brooks, Cloris Leachman and Orson Welles.
"'The Muppet Movie' is a cinematic treasure, a delightful film that may have been made 40 years ago but is truly timeless, thanks both to its iconic characters and to its always-stirring theme of following your dreams and believing in your own abilities," said Tom Lucas, Fathom Events Vice President of Studio Relations. "This film's return to the big screen is very well deserved and we are happy to work with The Jim Henson Company and Universal Pictures to give it a proper nationwide re-release."