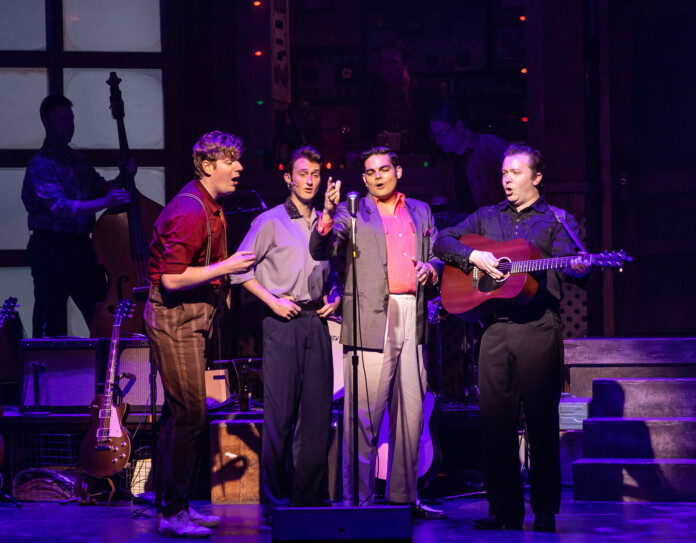 This post contains affiliate links and our team will be compensated if you make a purchase after clicking on the links.

"Million Dollar Quartet" is the Tony Award-winning smash-hit musical inspired by the true story of the legendary recording session that brought together rock 'n' roll icons Elvis Presley, Johnny Cash, Jerry Lee Lewis, and Carl Perkins for the first and only time back on December 4, 1956 at Sun Records in Memphis, TN.
With live performances at the La Mirada Theatre for the Performing Arts until Sunday, February 13, 2022, you'll see exactly why this dramatization was one of the greatest rock 'n' roll jam sessions to have ever materialized.  The amazing pool of talent brought together to recreate and relive that moment in music history features more than 20 timeless and enduring classic hits including "Blue Suede Shoes", "That's All Right", "I Walk the Line", "Great Balls of Fire", "Whole Lotta Shakin' Goin' On", "Hound Dog", "(Ghost)Riders in the Sky", and "See You Later Alligator".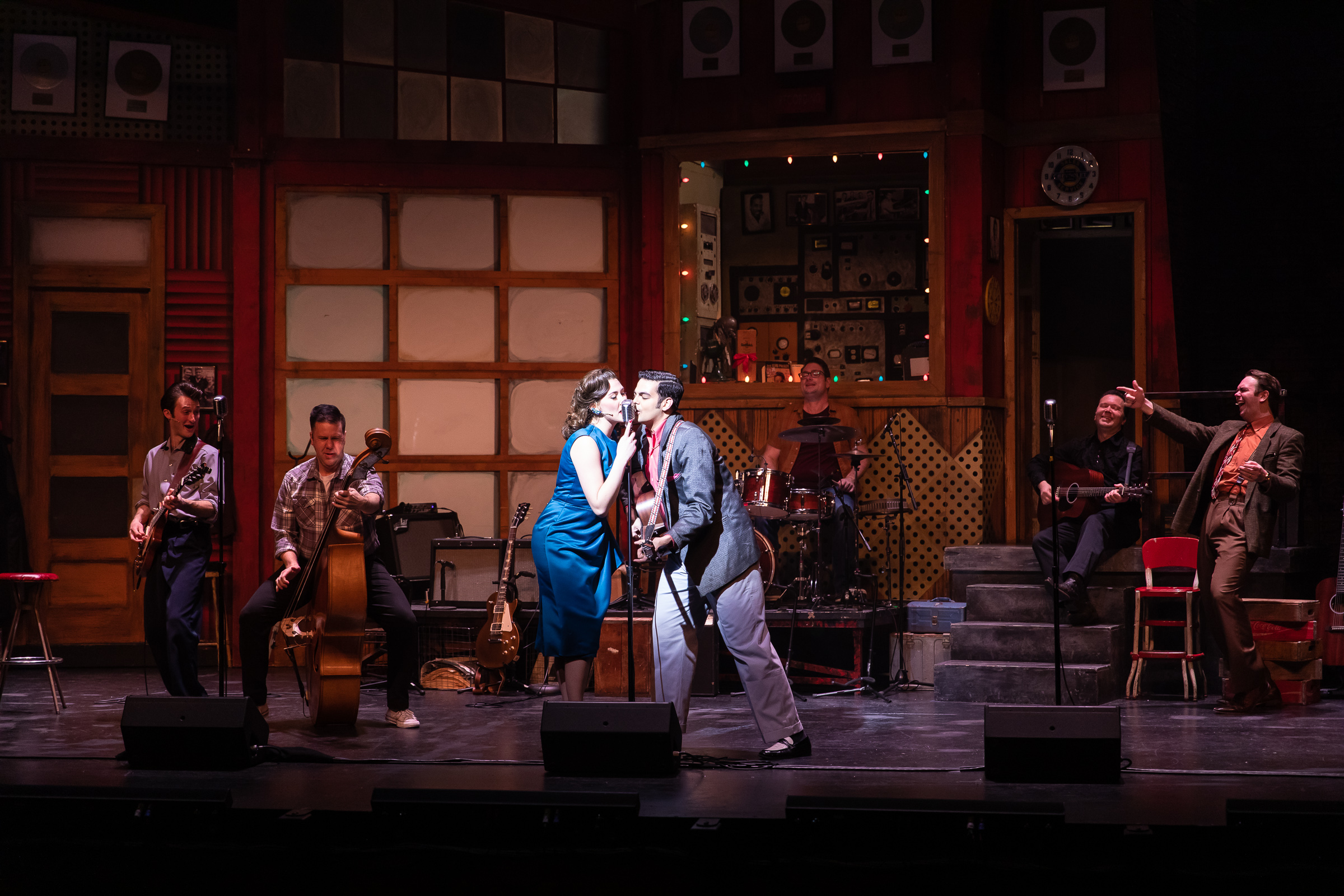 It's the kind of jukebox musical that ties rockabilly and gospel influences together tightly-nit with very real behind-the-record drama. Bringing the heartfelt and soul-enriching characters to life not just by covering high-energy songs perfectly, but capturing the real life counterparts mannerisms and behaviors that the audience can easily get absorbed into emotionally.
Walking into this production blind, I came with the assumption the show would just sugarcoat and make all the songs, artists, and producer shine and sparkle like a fairy-tale. The production does so in the best way, but also surprisingly acknowledges the uphill battles, sympathetic drama, struggling backgrounds, sensitive controversies, and uncertain futures, sharing that human and vulnerable element that the audience can relate and retain attachment. These are not just legends of their time. They parallel timeless themes of living. There's still a strong relevance that transcends age.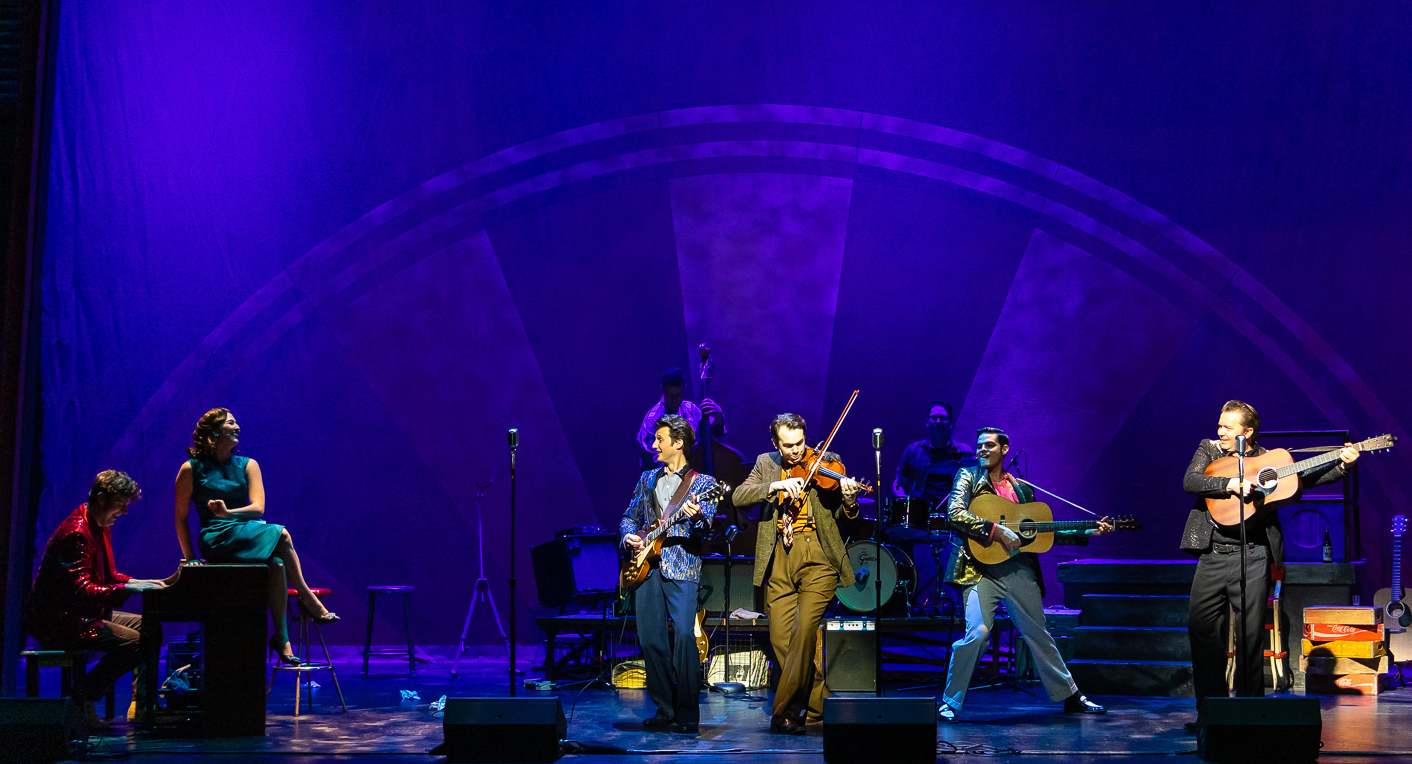 The enduring cast engulf the stage with live music, natural chemistry, high-energy, and irresistible charm. Jacob Barton brings the incomprehensible swagger of "Elvis Presley". Steven Lasiter as "Johnny Cash" with that signature deep vocal. Trevor Dorner is a riot as "Jerry Lee Lewis".
Showcasing the best of his signature moves like Michael J. Fox in "Back to the Future". And Nathan Burke as "Carl Perkins" brings to light what it is to remain in the dark. Then there's Sean Casey Flanagan as "Sam Phillips", music producer of Sun Records, the proud man of the hour fighting his way to the top by discovering the best.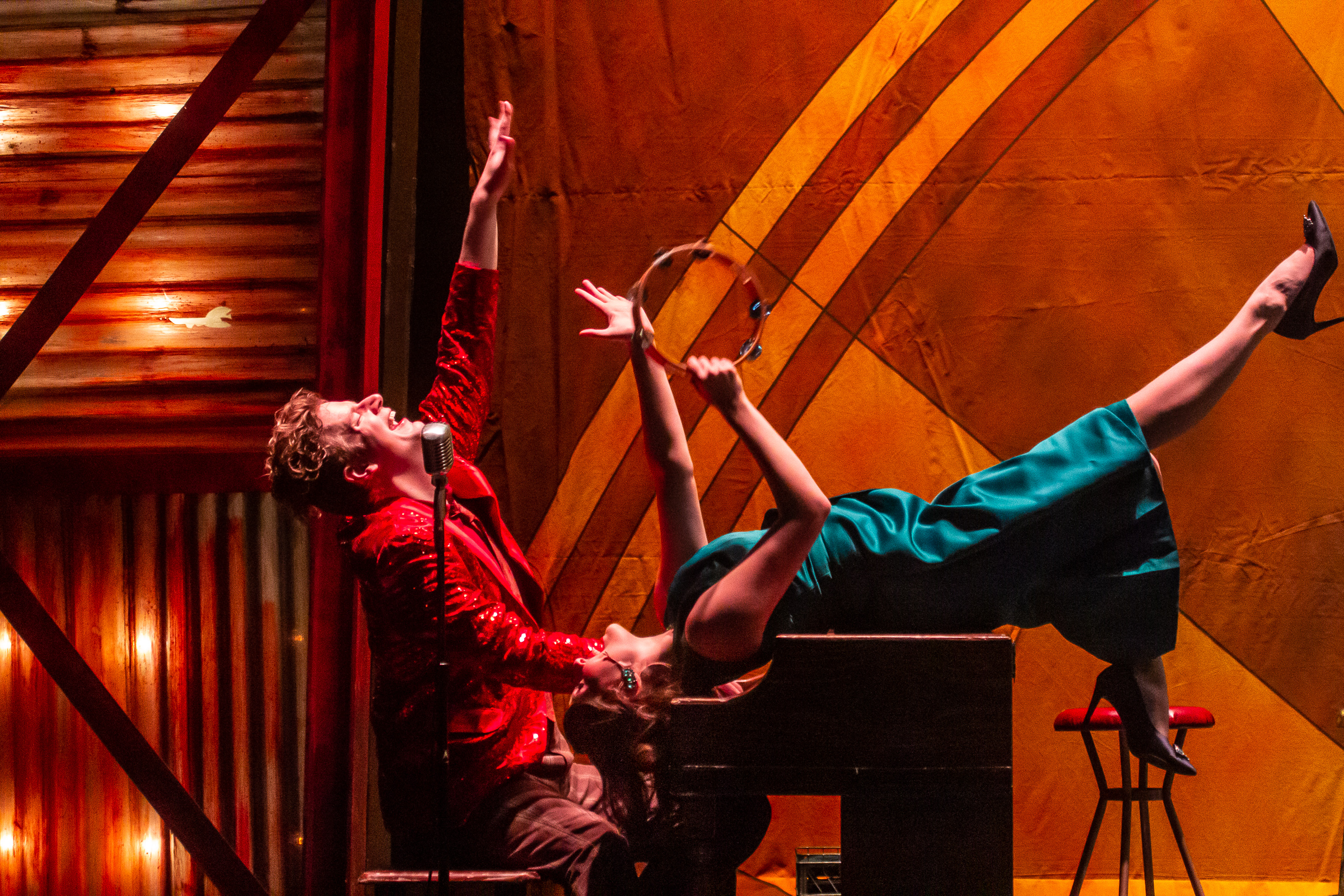 Taylor Kraft as "Dyanne" as Elvis' lady friend but more importantly sliding in her sultry rendition of "Fever" to the testosterone filled recording studio.  And, of course, Justin Bendel as "Brother Jay" and Jon Rossi as "Fluke" on cello and drums, respectively. Not to underplay these non-dialogue characters, but they do play a large part in the entertainment value behind all the main players. There wouldn't be a show without them. Be on the lookout for their moments to shine sporadically throughout the 2 hour show.
"Million Dollar Quartet" is the best of Broadway and Vegas combined. The passion and raw high energy wasn't just beaming out from the burning lights and loud speakers, they were shining through this star-studded cast.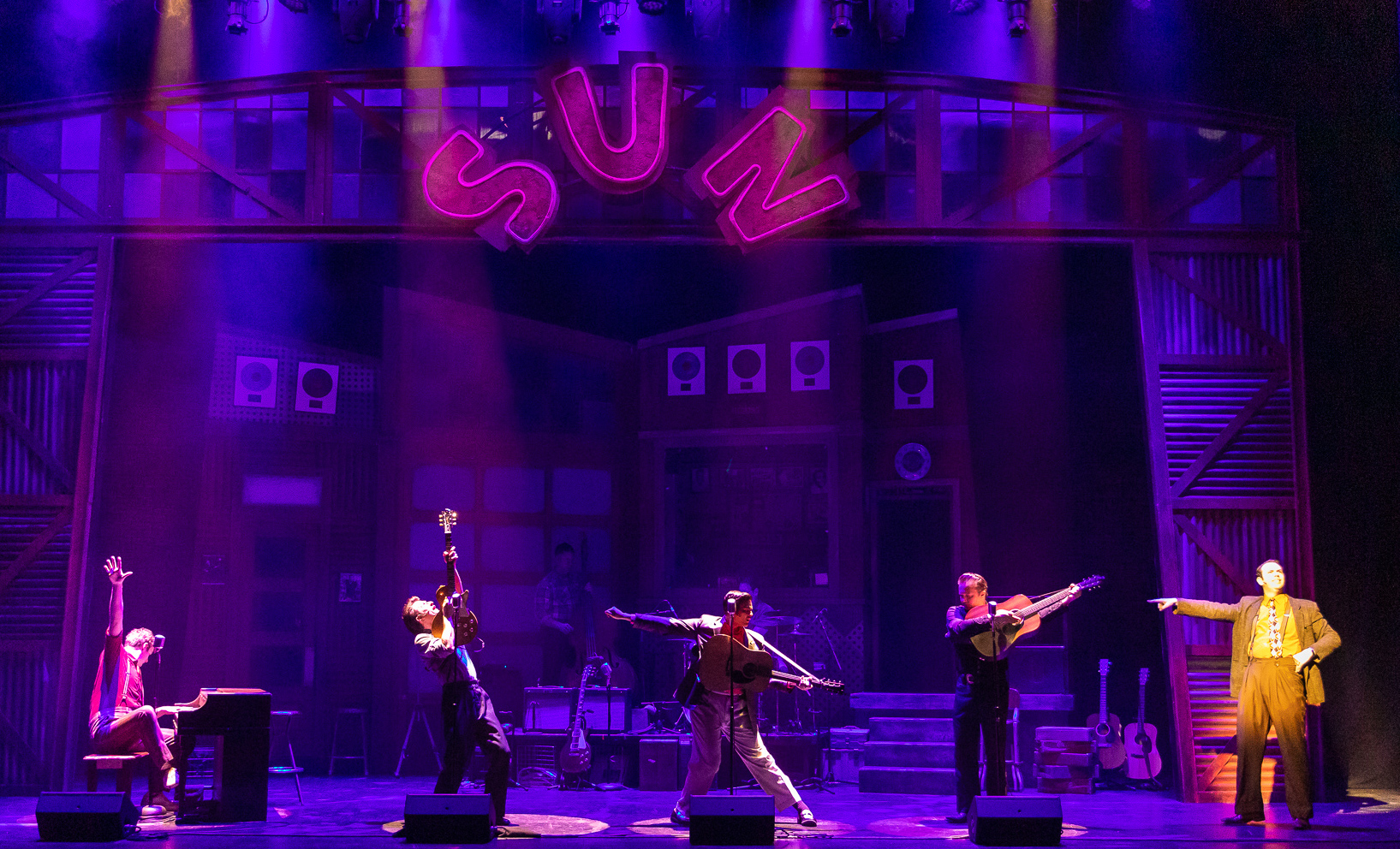 Million Dollar Quartet
Performances on select dates and times until Sunday, February 13, 2022. Tickets range from $17 – $79 (prices subject to change) and can be purchased at La Mirada Theatre's website LaMiradaTheatre.com by visiting the La Mirada Theatre Box Office, or by calling the La Mirada Theatre Box Office at (562) 944-9801 or (714) 994-6310.