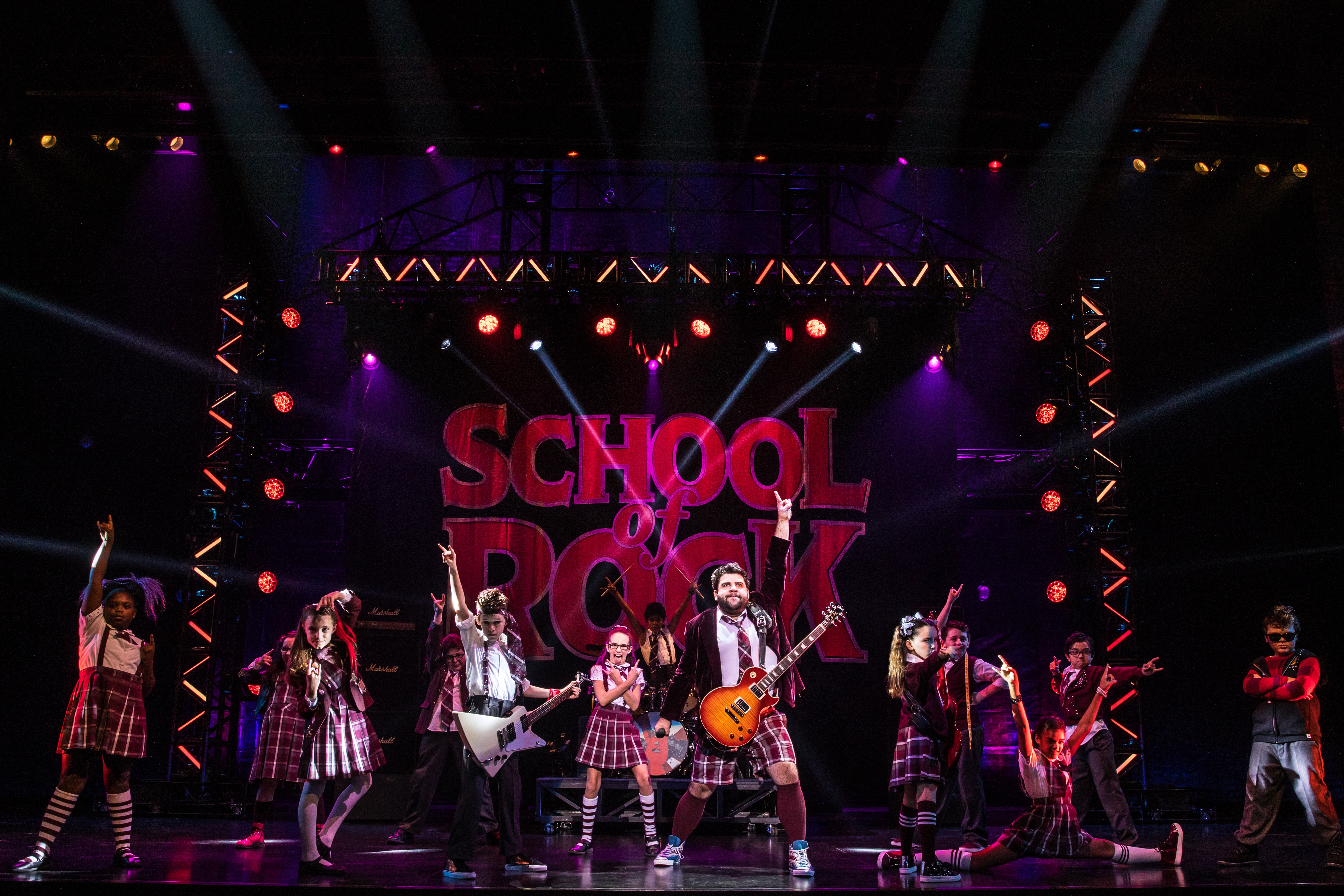 This post contains affiliate links and our team will be compensated if you make a purchase after clicking on the links.

WHAT. A. SHOW.
School of Rock the Musical at Segerstrom Center of the Arts is a delightful and charming addition to this year's Broadway lineup. School of Rock follows our protagonist Dewey Finn, a deadbeat guitarist who is kicked out of his own band, No Vacancy, thus destroying his chances of entering the Battle of the Bands. Without his band, he is also unable to pay the rent on his room he rents from his high school best friend and ex-bandmate, Ned Schneebly. Ned's live-in girlfriend, Patty Di Marco, tired of Dewey taking advantage of them, tells Dewey that he needs to move out. Dewey intercepts a phone call from a nearby prep school calling for Ned to come be a substitute teacher. Desperate for money, Dewey pretends he is Ned, and accepts the position. It only takes a few minutes of being at Horace Green Prep School for Dewey to discover that he is completely in over his head, but a chance encounter with Principal Mullins' music class sets his imagination ablaze.
Can this group of kids get him to the Battle of the Bands? Though reluctant at first to stray from the rigid coursework of their school, the children of Horace Green find a confidence in simply being heard and recognized by their new substitute, and excitedly become part of the band they soon name "School of Rock." Getting them out of the school and to the Battle of the Bands proves to be quite a daunting task. Dewey uses his trouble-making charisma to attempt to charm the principal, Ms. Mullins into allowing him to take the children on a field trip to a concert for educational purposes. But do the kids get to the Battle of the Bands? Of course, they do! You'll have to come see the show to find out how.
Rob Colletti (Dewey Finn) has amazing comedic timing. Perfect pauses, vocal inflection, and slapstick physical comedy made me laugh (pretty loud, sorry seat neighbors) quite a few times throughout the course of the show. He was great at being simultaneously warm and irritating. Our performance featured the understudy for Principal Mullins, Elysia Jordan, and all I can say is what a range! Her vocals were crisp, and just phenomenal.
It is important to recognize that any time a child is on stage playing an instrument, they are actually playing it. One of the stand outs for me was 12-year-old Vincent Molden (Zack). Molden has never even acted before prior to this tour. He is quite an accomplished guitarist and has fantastic stage presence. Though Iara Nemirovsky (Summer) played a character who could not sing, her vocals in the company were terrific. Her bossy attitude and precise delivery of lines were spot on for her role. She was a delight any time she was on stage. Grier Burke (Tomika) comes in with a presence beyond her years, backed by talent and experience.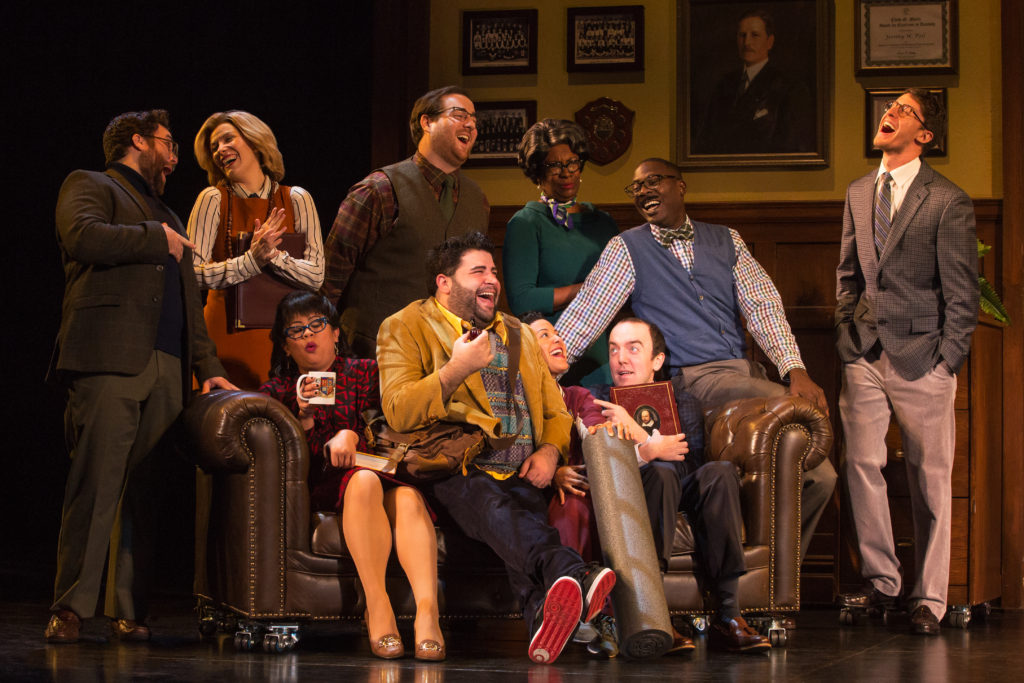 Director Laurence Connor hopefully had as much fun directing this show as we had watching it. This cast has so much life and inherent chemistry, the blocking and gag timing were just impeccable. Like all new musicals, I personally waited to hear the music from this show live. I was honestly unsure what to expect from Andrew Lloyd Webber and the co-creator of music from Galavant and Tangled, Glenn Slater. How can you combine the legendary Andrew Lloyd Webber with some of the funniest and enchanting lyrics in the last decade? School of Rock the Musical, apparently. I laughed so much and also felt heartache. It's a fantastic soundtrack. For the most part, the costumes were simple, with the children being in their school uniforms for most of the show. However, they pull out all the stops with the glittery glam rock versions of their uniforms. Scenic and Costume designer Anna Louizos does an amazing job with the Battle of the Bands costumes especially. Louizos also fantastically translated Horace Green into a set that requires minimal changes which allows the characters to quickly move around the school without the need for blackouts.
Overall, I was completely charmed by this show and the cast. I would be lying if I said I was not listening to the soundtrack while writing this. It is just so good! Any seat is a good seat for this one. Don't forget to grab some "Band Merch" in the lobby. If you are bringing kids, the School of Rock fidget spinner should be a huge hit. If you are coming sans kids, grab a beer and enjoy the rock show! You will not regret it.
School of Rock is performing until August 5, 2018 at Segerstrom Center for the Arts. Visit the box office or call (714) 556-2787 for tickets.