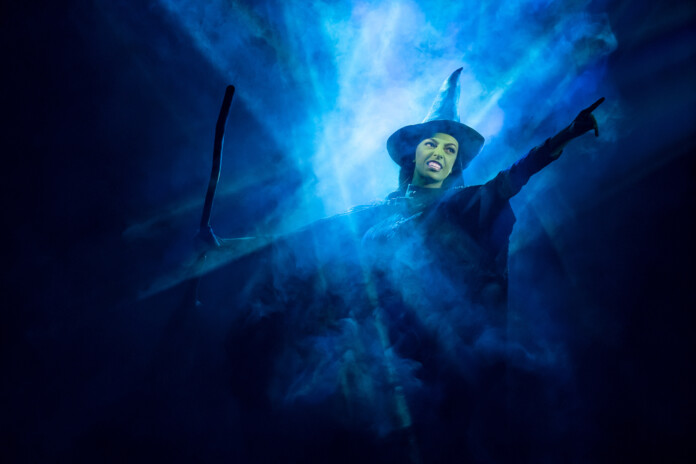 This post contains affiliate links and our team will be compensated if you make a purchase after clicking on the links.

Great Oz! Wicked is back at Segerstrom Center for the Arts, and this show truly defies gravity! As someone who honestly loves Wicked and has seen it many times with different casts, I could wax poetic about how critical its message is, even in the current political climates of the world, about how it aligns with the discomfort and rawness of feeling like you're not being true to yourself and finding out the hard way that dreams don't always align with values.
But that is for each of you to find your own personal connection, I won't lie, I was moved by the first few bars of the prelude, and it never wavered. Instead, I will start with the fact that the show was even funnier than I remembered. Wicked really is one of those shows that becomes an instant hit and grows to be one of the classics of the likes of Rodgers and Hammerstein and Stephen Sondheim.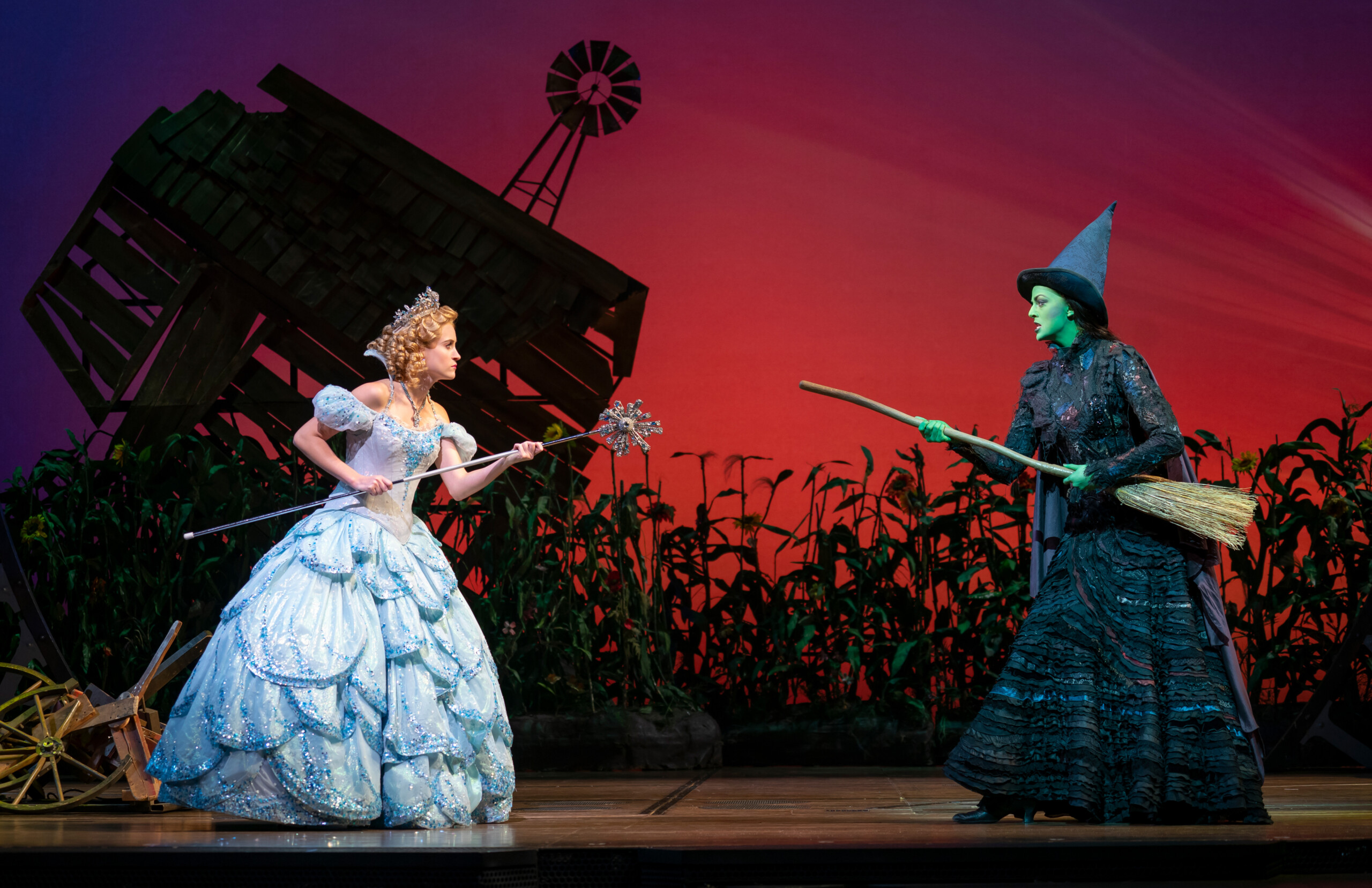 The people of Oz, celebrating the death of the Wicked Witch of the West ask Glinda (Allison Bailey) to regale them with information about the legendary witch, as well as the story of when Glinda and the Wicked Witch, named Elphaba, were friends at Shiz University. Elphaba (Talia Suskauer) arrived at Shiz solely to support her wheelchair bound and non-green sister Nessarose (Amanda Fallon Smith). She and Glinda were hardly fast friends, working through their youthful trials of reputations in college, and navigating their relationships with boys at school like Boq (DJ Plunkett) and the rebellious Fiyero (Jordan Litz).
Glinda and Elphaba's personal integrity, as well as their mutual dream to work with the Wizard of Oz, brought them together at the most critical time in Oz. Animals throughout Oz are slowly losing their voices and no one really knows why. Thanks to their sorcery professor, the two unlikely friends finally got to meet the Wonderful Wizard of Oz himself (Cleavant Derricks)—spurring a twister of events that leads to one being revered as good, and other wicked.
This staging of Wicked, directed by Joe Mantello was simply stunning. Initial thoughts were that the comical timing and blocking for "What Is This Feeling?" was the best I've seen. Physical comedic timing from Allison Bailey as Glinda was stellar throughout the performance but stood out the most in both "What Is This Feeling?" and "Popular". Talia Saskauer's performance as Elphaba was phenomenal, with some of the clearest vocals and pitch I've heard on this stage.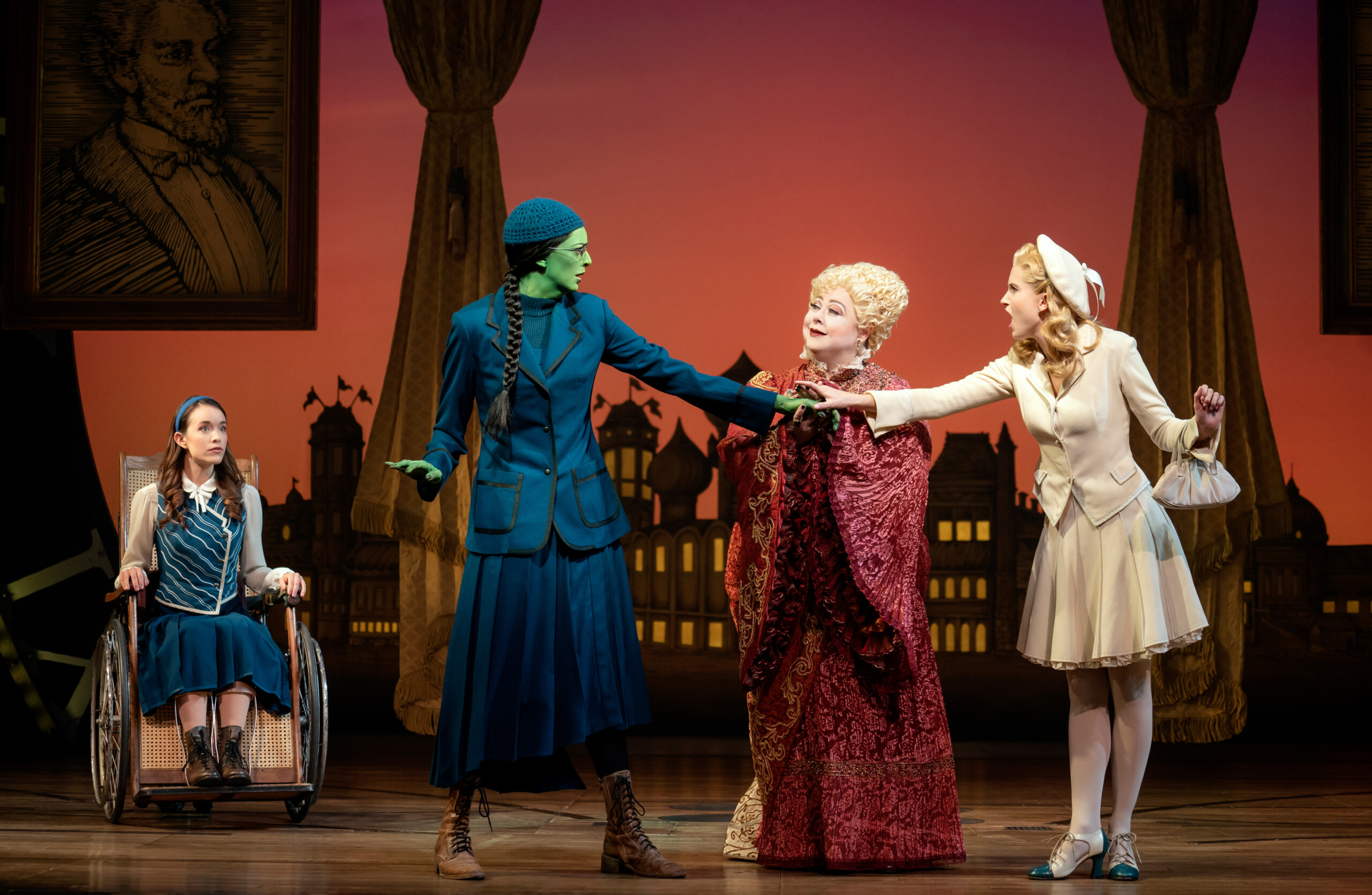 My biggest surprise was how impressed I was with Jordan Litz' performance of Fiyero. Dancing Through Life was probably the best version I have seen or heard and that includes the Broadway recording–what a voice! Cleavant Derricks was warm and comfortably villainous, truly conveying the Wizard's troubling lifestyle due to his rough past.
Conductor Evan Roider was excellent at matching the timing and energy of the performers in a way the genuinely contributed to the comedic and dramatic timing. Costuming Designer Susan Hilferty's work continues to shine on stage, the juxtaposition of Elphaba's outfits as compared to her fellow Ozians really demonstrates her difference outside of her green complexion.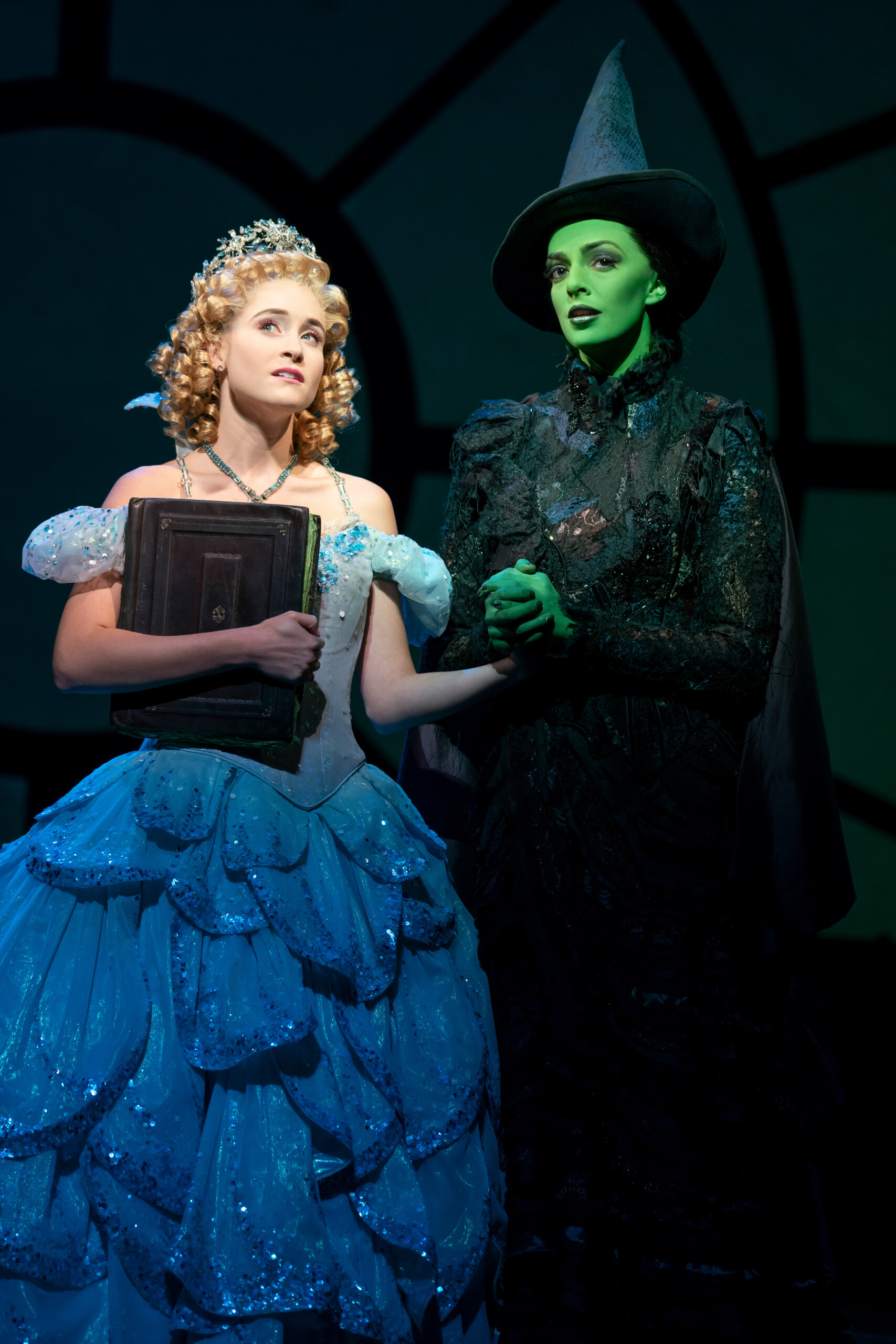 Glinda's dresses throughout the show are stunning, it is no wonder that Hilferty won Tony, Drama Desk, and Outer Critic Circle awards for her work on Wicked. Kenneth Posner's lighting design brings the costumes to life on the stage, creating the unique atmosphere of the Emerald City, and the dark backdrops of an Oz that is haunted by the Wicked Witch of the West.
If you are on the fence about seeing Wicked, this is the tour to see. At Segerstrom Center for the Arts, there are no bad seats. This Cast is wickedly good, and this tour is absolutely one of the best. Put on your silver slippers and fly down to Segerstrom to see Wicked before it soars away March 6th.