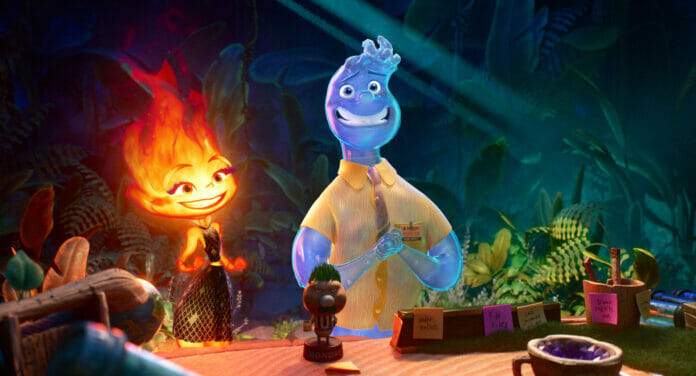 This post contains affiliate links and our team will be compensated if you make a purchase after clicking on the links.

Advance tickets are now available for Disney and Pixar's all-new, original feature film "Elemental," which opens only in theaters on June 16. Tickets can be purchased on Fandango, the nation's leading online movie ticketing service, or wherever tickets are sold. Watch the new TV spot celebrating the innovative new characters and announcing advance ticket sales.
Disney and Pixar's Elemental Experience
An exciting multi-city mall tour that invites fans into the world of "Elemental"—a stunning locale only Pixar artists could create—kicks off on Friday, May 19, in New York City's Brookfield Place through May 21. Disney and Pixar's Elemental Experience, which hits Chicago (May 26-28), Dallas (June 2-4), Los Angeles (June 10-12), and San Francisco (June 16-18), offers an immersive thematic environment for visitors of all ages.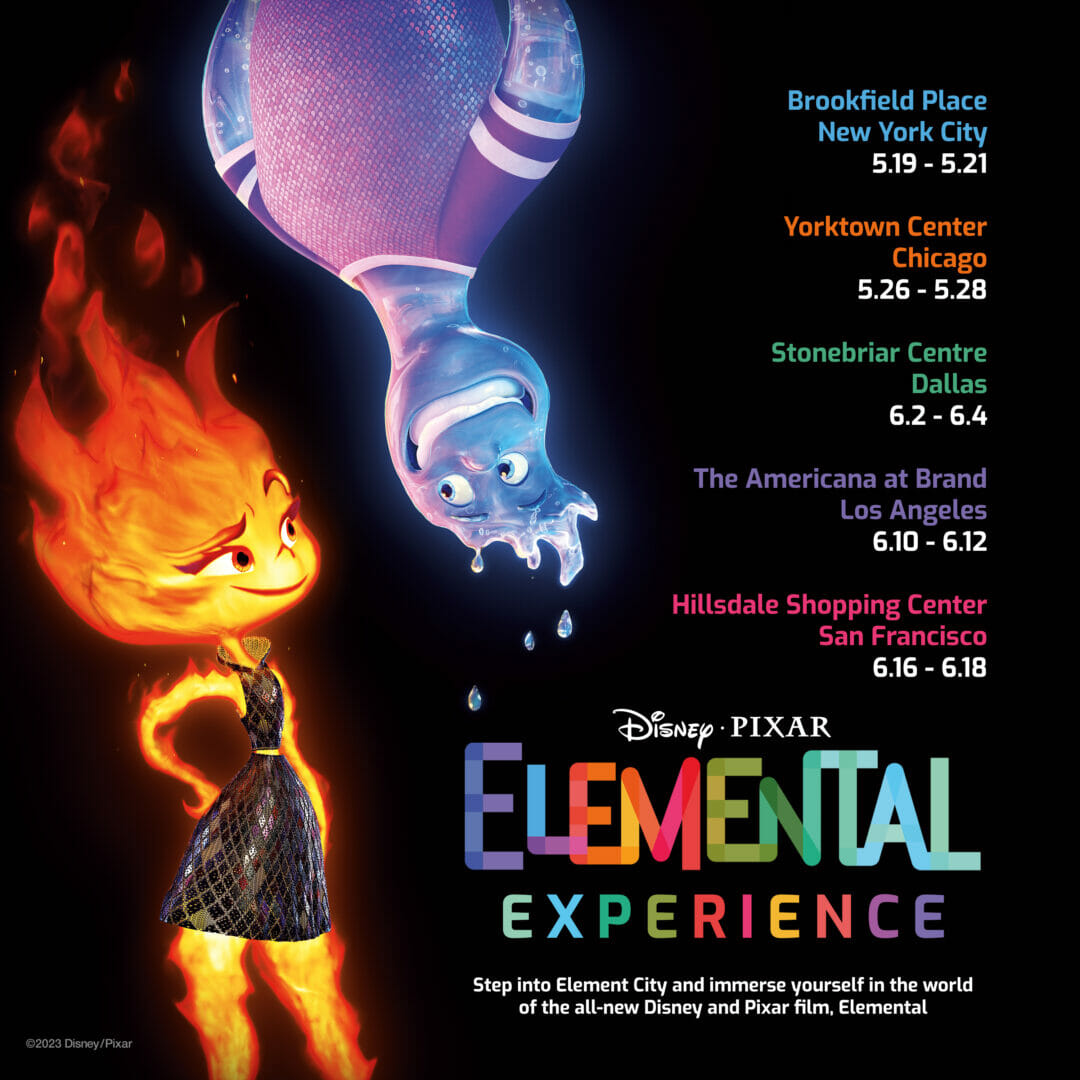 Sponsored by Fandango, Dolby and I'm the Chef Too, the tour features fun film-themed activities like photo and video opportunities, a chance to draw with Pixar artists, a movie-ticket grab in a wind tunnel, plus giveaways, and special film content. A new image detailing the tour stops is available to download and share today.
Disney and Pixar's "Elemental" is an all-new, original feature film set in Element City, where Fire-, Water-, Earth- and Air residents live together. The story introduces Ember, a tough, quick-witted, and fiery young woman, whose friendship with a fun, sappy, go-with-the-flow guy named Wade challenges her beliefs about the world they live in. Directed by Peter Sohn, produced by Denise Ream, p.g.a., and executive produced by Pete Docter, "Elemental" features a screenplay by John Hoberg & Kat Likkel, and Brenda Hsueh with a story by Sohn, Hoberg & Likkel and Hsueh. The film's original score was composed and conducted by Thomas Newman. "Elemental" opens only in theaters on June 16, 2023.