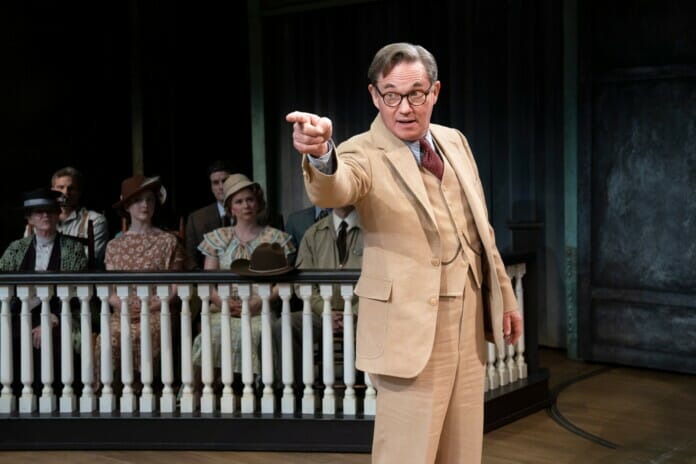 This post contains affiliate links and our team will be compensated if you make a purchase after clicking on the links.

I am not typically a play person. Like some people prefer books with pictures in them, I prefer a show with music. That being said, Harper Lee's To Kill A Mockingbird is a play that is a critical watch at this time in history, and I was deeply moved by it.
This version of To Kill A Mockingbird is abridged to meet the level of complexity necessary to tell the story in just under three hours. Scout (Melanie Moore) and Jem (Justin Mark) Finch, as well as their friend Dill Harris (Steven Lee Johnson), narrate their last summer together breaking the 4th wall. During this summer, they are fascinated with the mysterious "Boo" Radley (Travis Johns) who lives at the end of their street and seek to find out what he looks like, as they only know his legend and have never actually seen him.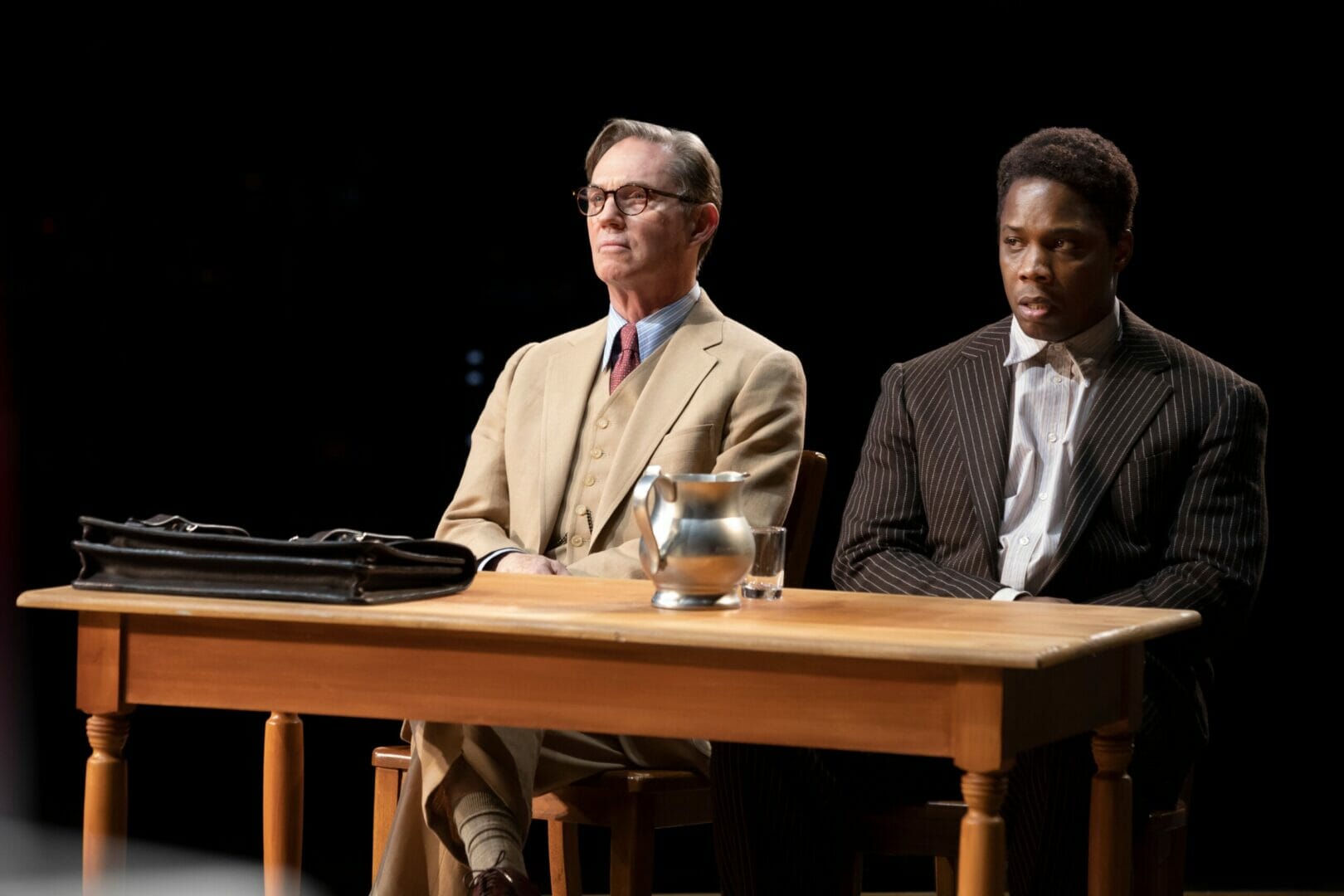 Meanwhile, Scout and Jem's father Atticus Finch (Richard Thomas) is representing Tom Robinson (Yaegel T. Welch), a Black man, in a doomed rape case of Mayella Ewell (Arianna Gayle Stucki), a white woman. Mayella and her father Bob Ewell (Joey Collins) are extremely racist, with Bob even being affiliated with the local Ku Klux Klan in Alabama. The Finch's Black cook, Calpurnia (Jacqueline Williams), works to teach Atticus to understand that, though he is an ally, he does not yet fully understand the plight of Black people in the South. Scout and Jem learn the hard way about racism and prejudice through their experiences both watching their father in court and when learning about who Boo Radley really is.
There were quite a few moving and stand-out performances in this play. First and foremost, Richard Thomas as Atticus Finch blew me away with the conviction of his monologues. His warm demeanor toward his on-stage children and toward the audience made it feel like he was everyone's father-figure. Specifically, his final courtroom monologue was phenomenal, giving Atticus' final argument in favor of Tom Robinson's innocence. Melanie Moore as Scout Finch was expertly acted. Her comedic timing, emotion, and athleticism all shined throughout her performance. Jacqueline Williams was both hilarious and moving as Calpurnia, dropping some truth bombs that resonated beyond the play and into our modern racial environment.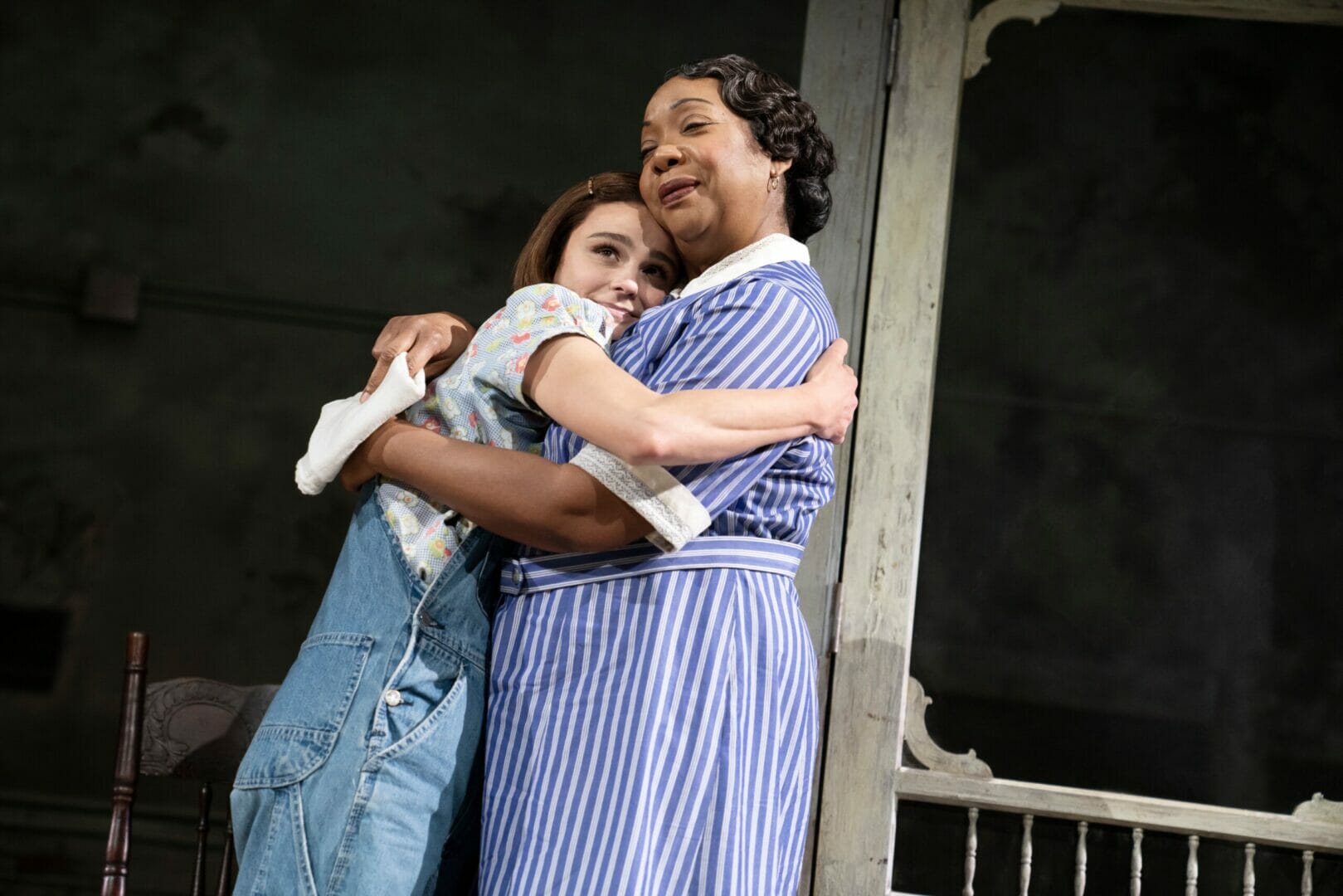 Steven Lee Johnson as Dill was so funny, and his character created a great juxtaposition of emotion when the story was getting really heavy. Joey Collins was a stand-out in terms of acting ability, especially because I am sure his dialogue was far out of his comfort zone. I imagine it is extremely difficult to play the part of Bob Ewell in a way that invites the audience to hate him, and Joey Collins did just that.
The story takes place in 1934 Alabama, but some dialogue and theming is representative of things that are still going on in the United States at some level, and the audience appropriately reacted to these points of the story. I felt myself tearing up throughout the show at a few points because Aaron Sorkin's adaptation truly touches on prejudice issues that are very dark, sometimes hard to stomach, but vital messaging to ensure this level of prejudice does not permeate society again.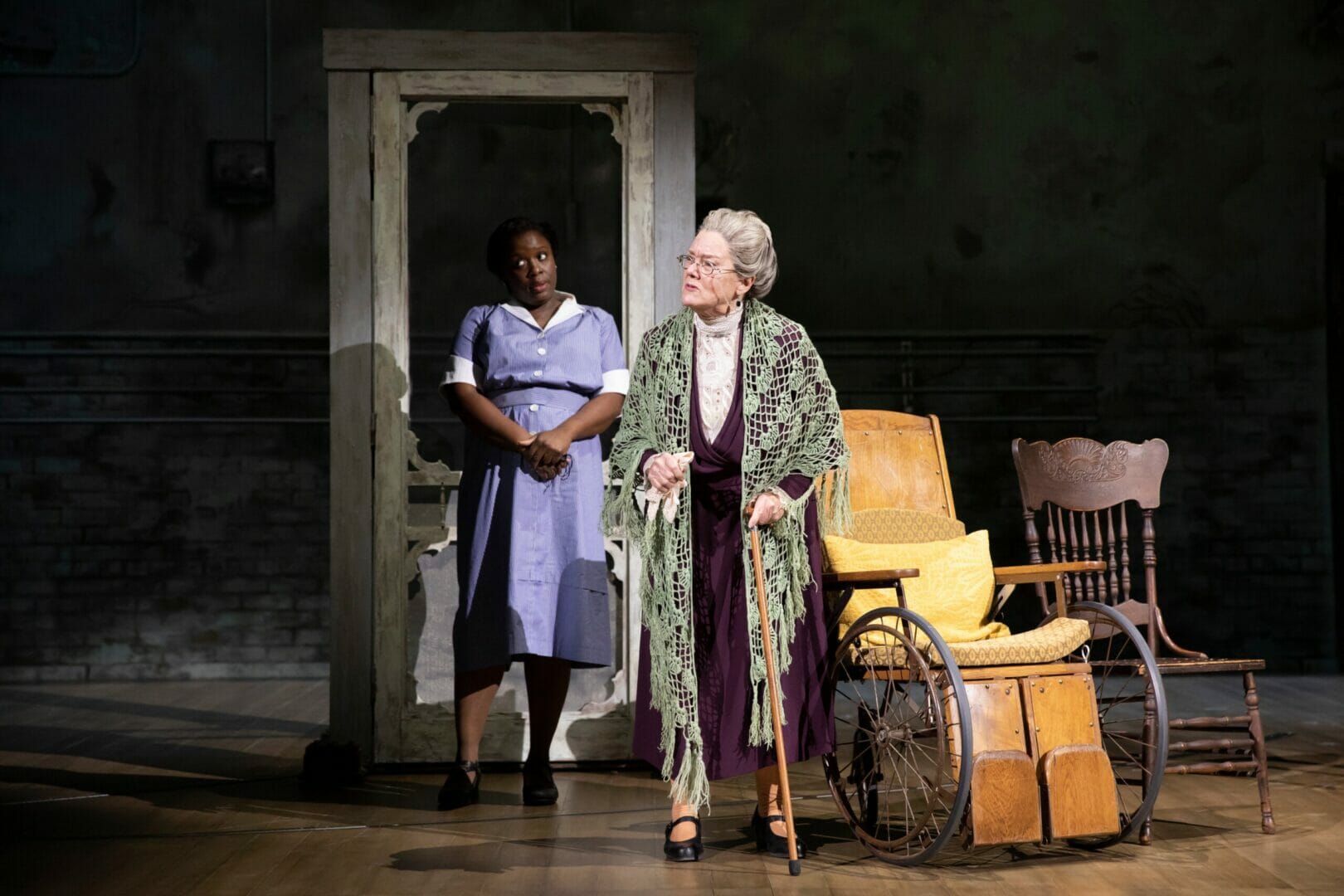 Set pieces were relatively minimal, using a few moving parts, some tables and chairs, and a few windows to create different scenes from all over Maycomb, Alabama. Though the actors were also those moving the sets and securing them, the actions were done in a way that made it flow into the scenes. This was impressive because these actions of locking stairs in place or pulling chairs off tables were a natural flow within the blocking. Musical interludes during set changes were appropriate for the overall vibe of each scene.
If you (like I was) are on the fence about seeing this show, don't be. Harper Lee's To Kill A Mockingbird might be one of the most moving theater experiences you've had. I laughed, I cried, I left more introspective than I arrived. The standing ovation through the entire curtain call proved I was not alone in loving this show and gave a brand-new meaning to the line, "All Rise."
LOS ANGELES LISTING INFORMATION
Dates: Playing NOW through November 27, 2022
Theatre: Hollywood Pantages Theatre, 6233 Hollywood Blvd, Los Angeles, CA 90028
Performance Schedule: Tuesday – Friday at 8pm; Saturday at 2pm & 8pm; Sunday at 1pm & 6:30pm
Parental Advisory: Children ages 12 and up.
Children under 5 will not be admitted to the theatre. All patrons must have a ticket, regardless of age.
Tickets: Tickets Start At $39. Prices Subject To Change.
Online: BroadwayInHollywood.com or Ticketmaster.com
Phone: 1-800-982-2787
In Person: Hollywood Pantages Box Office (opens daily at 10am) and all Ticketmaster Outlets.
COSTA MESA LISTINGS INFORMATION
Dates: December 27, 2022 – January 8, 2023
Theatre: Segerstrom Center for the Arts, 600 Town Center Drive, Costa Mesa, CA, 92626
Performance Schedule: Tuesday – Friday at 7:30pm; Saturday at 2pm & 7:30pm; Sunday at 1pm & 6:30pm
Parental Advisory: Children ages 12 and up. Children under 5 will not be admitted to the theatre. All patrons must have a ticket,
regardless of age.
Tickets: Tickets Start At $29. Prices Subject To Change.
Online: www.SCFTA.org
Phone: 1-714-556-2787