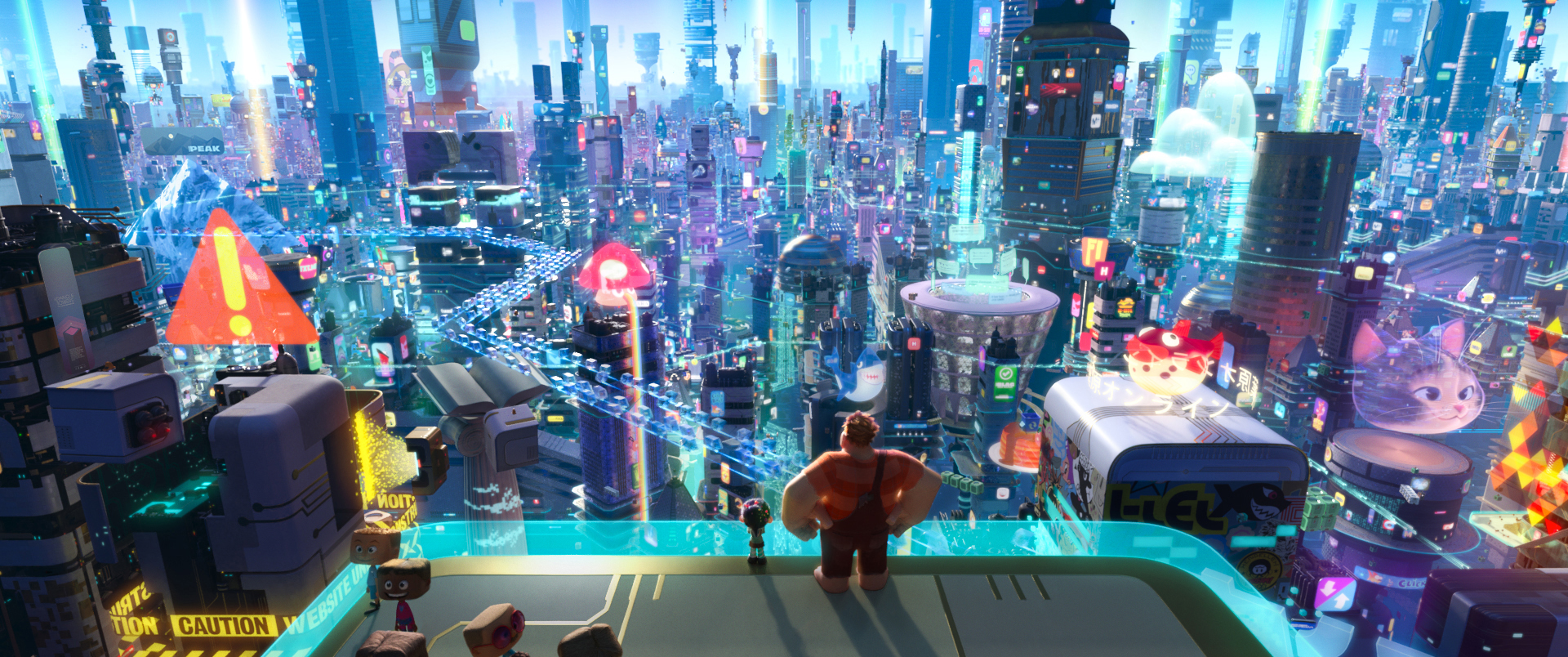 This post contains affiliate links and our team will be compensated if you make a purchase after clicking on the links.

"Ralph Breaks the Internet: Wreck-It Ralph 2" leaves Litwak's video arcade behind, venturing into the uncharted, expansive and thrilling world of the internet—which may or may not survive Ralph's wrecking. Video game bad guy Ralph (voice of John C. Reilly) and fellow misfit Vanellope von Schweetz (voice of Sarah Silverman) must risk it all by traveling to the world wide web in search of a replacement part to save Vanellope's video game, Sugar Rush.
In way over their heads, Ralph and Vanellope rely on the citizens of the internet—the netizens—to help navigate their way, including a webite entrepreneur named Yesss (voice of Taraji P. Henson), who is the head algorithm and the heart and soul of trend-making site "BuzzzTube." Directed by Rich Moore ("Zootopia," "Wreck-It Ralph") and Phil Johnston (co-writer "Wreck-It Ralph," "Cedar Rapids," co-writer "Zootopia,"), and produced by Clark Spencer ("Zootopia," "Wreck-It Ralph," "Bolt"), "Ralph Breaks the Internet: Wreck-Ralph 2" hits theaters on Nov. 21, 2018.
Voice cast:  John C. Reilly, Sarah Silverman, Taraji P. Henson, Jack McBrayer, Jane Lynch (additional cast TBA)
Directors:  Rich Moore, Phil Johnston
Producer:  Clark Spencer